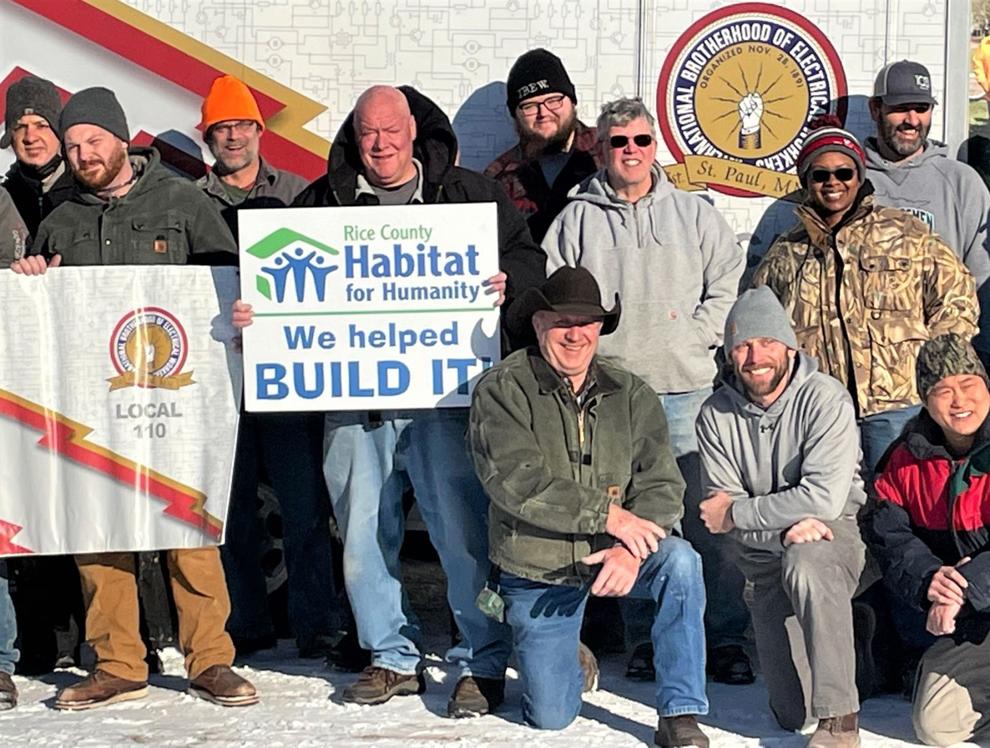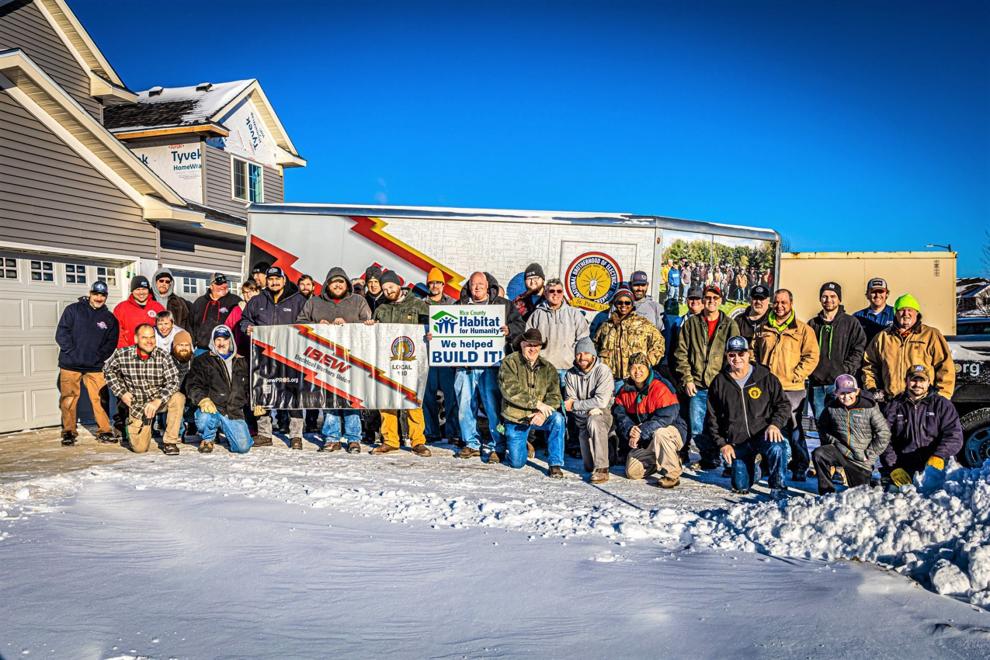 For 22 years, local electricians have donated their talent and time to help place families into new homes collaborating with Rice County Habitat for Humanity. On Saturday morning, about 40 members of the International Brotherhood of Electrical Workers Local 110 teamed up to finish wiring four units in a south Northfield neighborhood.
Most of the Local 110 members planned to spend four to five hours Saturday morning roughing in the wiring, installing light fixtures, electrical receptacles and switches and turning on power of all four units. A coffee and donut break and photo shoot was set for 9:30 a.m.
"This is a big job," said Jamie McNamara, union business manager. That's why he arrived just after 7 a.m.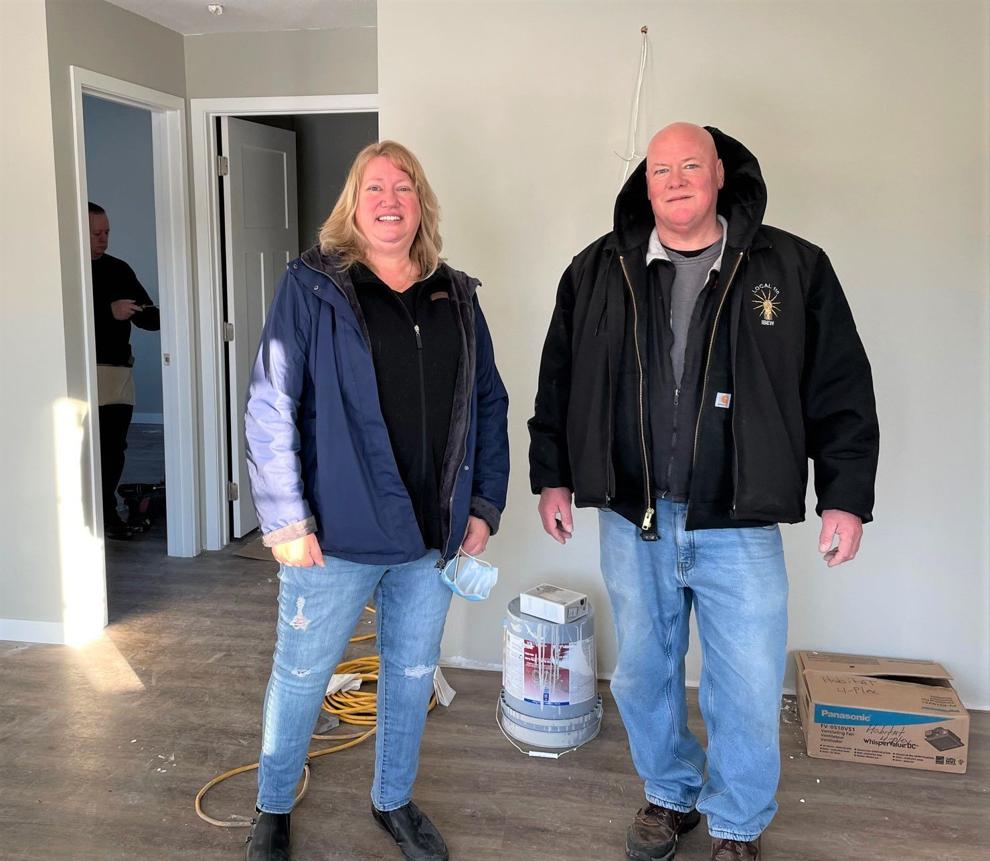 Jodi Beach, director of community engagement for Habitat, said the four-plex was the largest Habitat project in Rice County.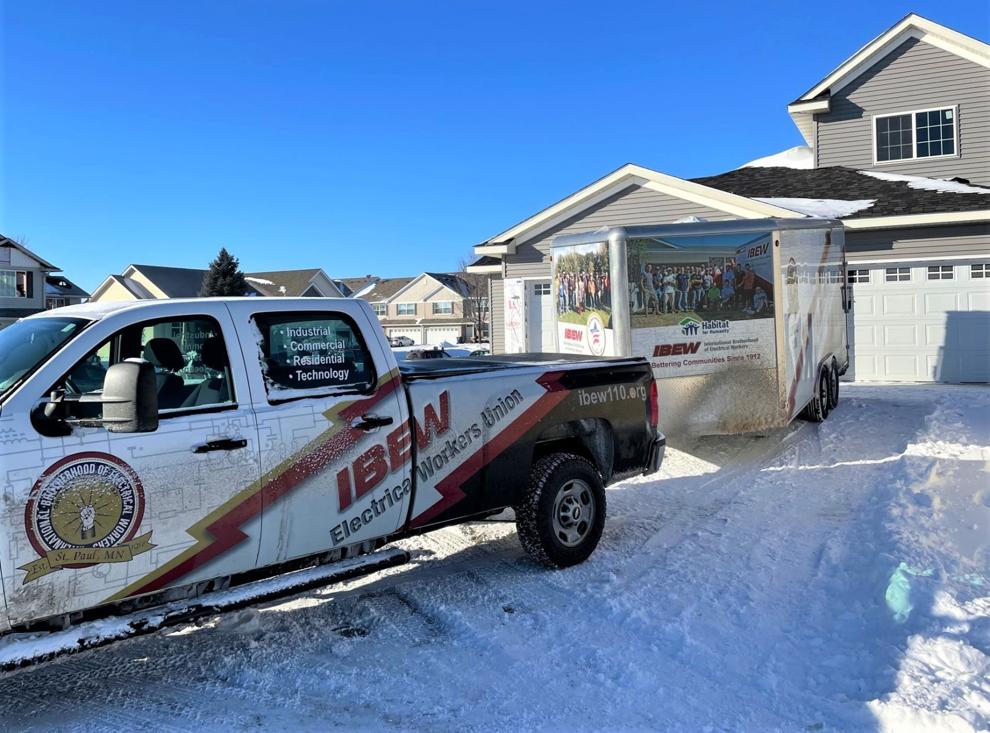 Jeff Anderson, a spokesman for Local 110, explained that the morning of intense volunteer work also provides hands on experience to apprentice electricians who benefit working side by side more seasoned workers.
"Giving back is good for our members, is good for our communities, and it's good for Habitat families," said Doug Suchanek, president of Local 110. "That's a big reason why we have been donating labor and material to Rice County H4H since 2000."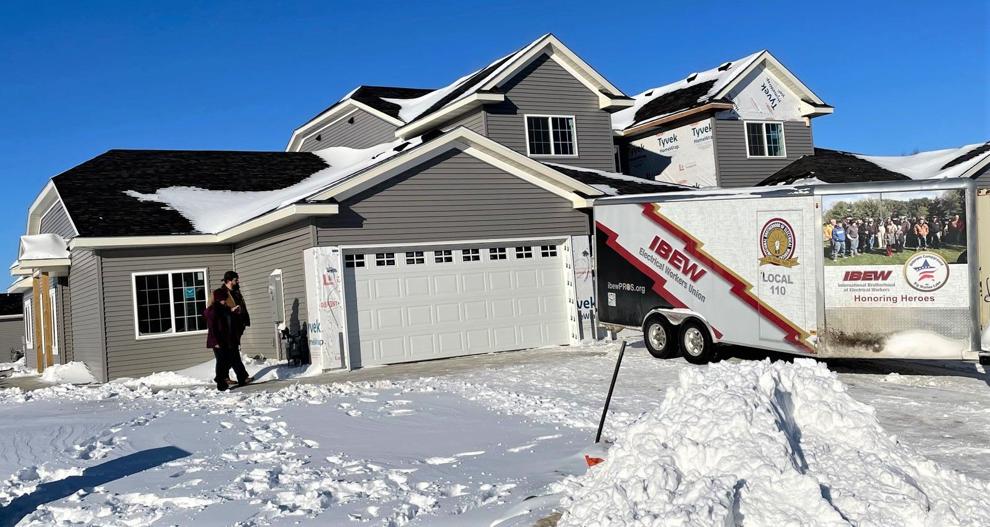 McNamara said giving back to the community makes him feel good, especially when he's personally met the new homeowners. "I got to see some new homeowners in Dundas when they first moved in and they were so thrilled," McNamara said. "They'd had a long journey."
Beach said she's met some families who have been living in tough situations for quite awhile. "Some see no way out of poverty," she said. "Owning a home gives them stability. For the kids, that stability allows them to stay in school and often, to go onto college."
Beach, who had been a teacher, said helping people own a home and build a stable life was in many ways more rewarding than helping educate youth.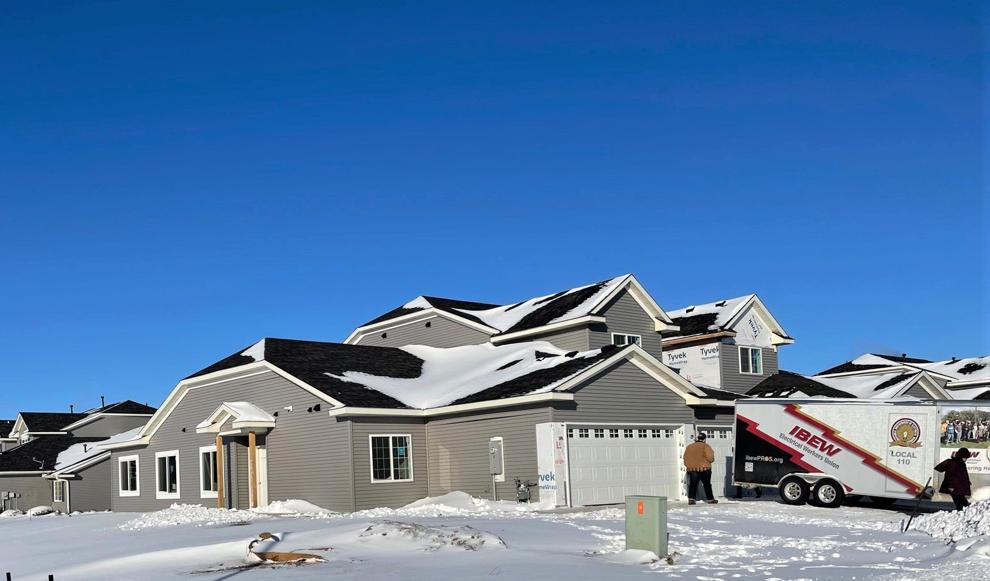 "I've worked with many struggling families, some real tear jerkers," Beach said. "We give them a hand up not a hand out" which motivates them to succeed.
She said the partner families who apply are chosen based on three main criteria:
1. Need for Housing — your current housing is inadequate in some way or you're paying too much of your income for rent.
2. Ability to Pay — you must be able to pay a mortgage that includes principal, interest, taxes and insurance. Your household income needs to be at least $30,000/annually and not more than $69,150 which is 35-80 percent of Area Median Income (AMI). Even if your income is in that range, you are not guaranteed to be selected for our program.
3. Willingness to Partner — our families aren't customers or clients — they are our partners! You must be willing to contribute hours of sweat equity (time building your home) and be ambassadors of our program.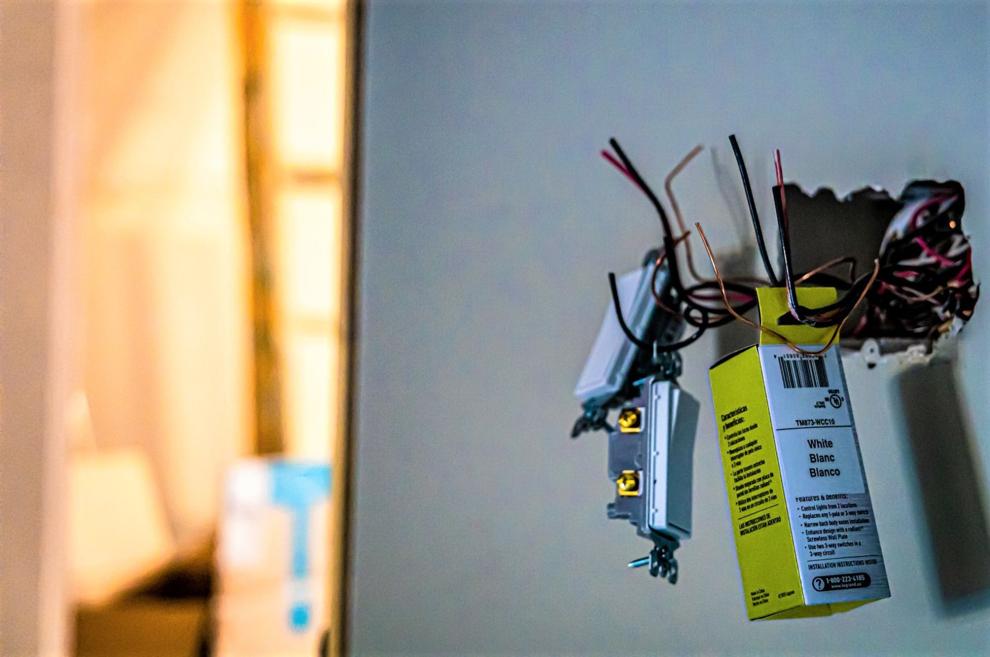 "I take pride in giving back to society," McNamara said. "It's rewarding to know your sweat equity has helped someone whose had a hard life."
"All of us have good jobs and get good benefits, so we are happy to get out and give back," Anderson said.