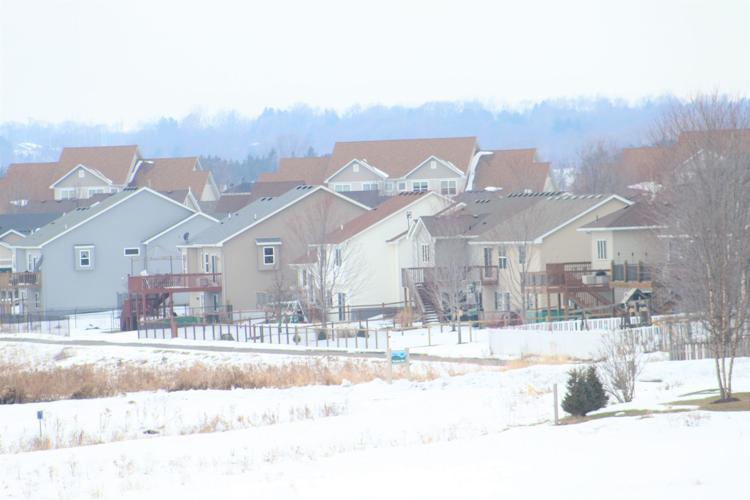 Public improvements for the final phase of the Hills of Spring Creek housing development could be approved by the Northfield City Council this month.
Council approval would set in motion the development of 23 residential lots and start the final ninth phase, eventually finalizing a process that has taken 20 years. The plan is for the lots to be developed in southeast Northfield, off Jefferson Parkway with Erie Drive connecting to the north.
Developer Steve Schmidt of Schmidt Homes said 300 houses have been built in the development and there is an need for more.
"Big demand," he said. "It's time to get it done."
The homes are expected to be mixed use. Schmidt said that is typical of most Northfield developments and is necessary because of the city's relatively small size and diverse demographic of interested residents. He expects the building process to take five years.
"You have to have something for everyone," he said.
Schmidt noted residents enjoy the area because of the nearby ponds and pedestrian paths. Lot prices are expected to range from $50,000 to $85,000.
"It's a desirable place to live because of the pedestrian access, amenities," he said of the Hills of Spring Creek. "It's very desirable. They'll sell."
The main reason why development has taken two decades is the Great Recession, an eight-year downturn that wreaked havoc on the residential construction industry. The impact was felt especially hard in Northfield compared to the metro because the local absorption rate isn't as high.
Schmidt said housing developments in general are becoming more difficult and expensive to construct because of regulations and the increasing complexities of building. He said the community needs to work together to find a solution so housing costs can be lowered.
City Planner Mikayla Schmidt agreed that the development is filling a community need.
"The lot inventory existing within city limits is small, so this will help," she said. "It will help us have more options for housing, and we need that.
"Any type of housing will be beneficial to Northfield's economy."