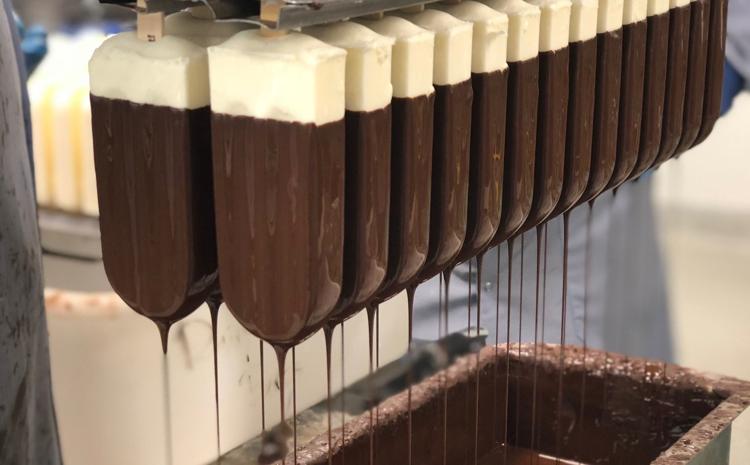 Erik Brust knows the value of a good pop.
When he was growing up in St. Paul in a family that had nut and other food allergies, there weren't many options to choose from. During high school, he visited his older cousin Jonathan Jeffrey on campus of Jeffrey's university and the two of them began to really discuss what kind of market there might be for people looking for great-tasting frozen treats that weren't full of sugar or artificial flavors — pops that anyone could eat.
"He and I were just excited about making a natural frozen food product and talked about it being a smoothie on a stick," Brust explained.
Tragically, Jeffrey died at 21 from a drug overdose before the two of them could move forward, but Brust was determined not to let the idea fall by the wayside. Instead, he founded JonnyPops, offering popsicles that are both delicious and nutritious — and that just might make the world a better place, too.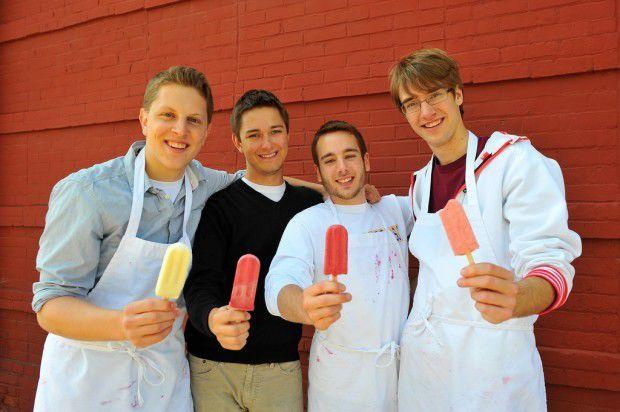 Starting small at St. Olaf
Brust started working on his business while attending classes at St. Olaf College. There, he pitched his "smoothie on a stick" idea to four of his college friends — Connor Wray, Andrew Sather, Jamie Marshall and Kilian Wald. The five friends started in the basement kitchen of their college dorm, using a blender and ice trays to experiment with different flavors. Their ingredients were surprisingly simple: real fruit, heavy cream, cane sugar, purified water and a pinch of salt. When they found flavor combinations they liked, they'd mix up a batch, and sell them around campus and at local farmers markets.
Throughout their time at St. Olaf, the demand for their pops grew, which meant the friends had to make a choice. Once they graduated, would they go their separate ways, or would they try to stick it out in the business world? Eventually, Brust and Wray decided to stick with their product, officially launching their business in 2011 and naming it JonnyPops after Brust's late cousin.
"We drew up a business plan and named it after Jonathan," Brust said. "[We wanted to] partner with nonprofits that were supporting drug addiction problems. That led to the social mission within this business."
After graduation, Brust and Wray moved the business to St. Louis Park and began working to expand their reach into grocery stores and other areas. Now, the treats can be found at stores such as Target, Cub Foods, Costco and Sam's Club. All totaled, JonnyPops has 10,000 distribution points across the country.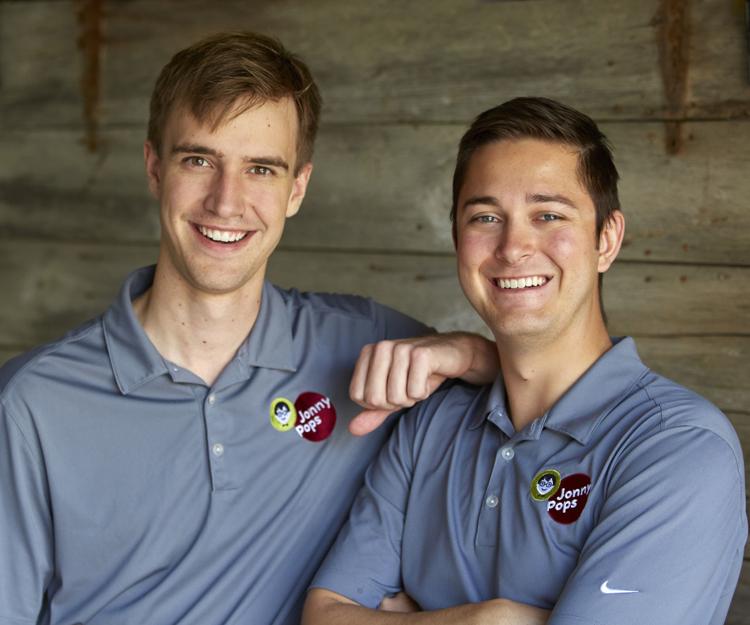 Another boon for the business was in 2017 when Brust and Wray were named to Forbes' "30 Under 30" list of young entrepreneurs, as the youngest winners in the Food and Drink category. This was part of a competition that receives more than 15,000 nominations for just 600 spots.
But despite the success he's had in the seven years he's overseen the business, Brust said he isn't slowing down.
"Growth is a major part of what we do here," he said. "We're excited about what the future holds in terms of more states or grocery stores. It feels like in a lot of ways, we're just scratching the surface of place that sell us and schools that carry us."
Healthy treats
According to Brust, JonnyPops' success can be simply traced back to how good they taste while managing to stay healthy.
"The product is a really great-tasting product," Brust said. "People get really excited about it. We try to be genuine and fun and enthusiastic and kind. [Also], we've caught the wave of clean label, simple ingredients. It was all we knew; we used the ingredients we could find at a grocery store or farmers market. There's that theme is resonating with consumers now."
JonnyPops is still expanding its flavors, which now include 11 offerings. In 2018, Brust and his development team branched out from their fruity flavors with five new "chocolatey" flavors, such as Root Beer Float & Cream. Every flavor clocks in at fewer than 200 calories per popsicle and is completely peanut, tree nut and gluten free, as well as kosher certified.
"We have new flavors in the hopper," he promised. "We're very excited about some of the recent ones we've got tested."
And Brust's favorite? That would be Raspberry Blueberry & Cream, one of the first flavors they came up with.
"It's one of the most refreshing," he said.
Thank you, Northfield
According to Brust, JonnyPops owes a lot of its initial success to how welcoming people in Northfield were about a new and unknown dessert that was being advertised as healthy — which was unusual at the time.
"It's fun how strong the Northfield community has been in supporting us from the beginning," he said. "That was where the whole thing came out of. We'll still hear people, when we're at the State Fair or when we just run into someone, they'll say, 'I remember trying a JonnyPop during [Defeat of] Jesse James Days. We love JonnyPops!' It's pretty cool how the community down there was a huge factor in us being able to successfully launch the brand. There's something to be said about the tight-knit nature of Northfield and how much they support health and wellness."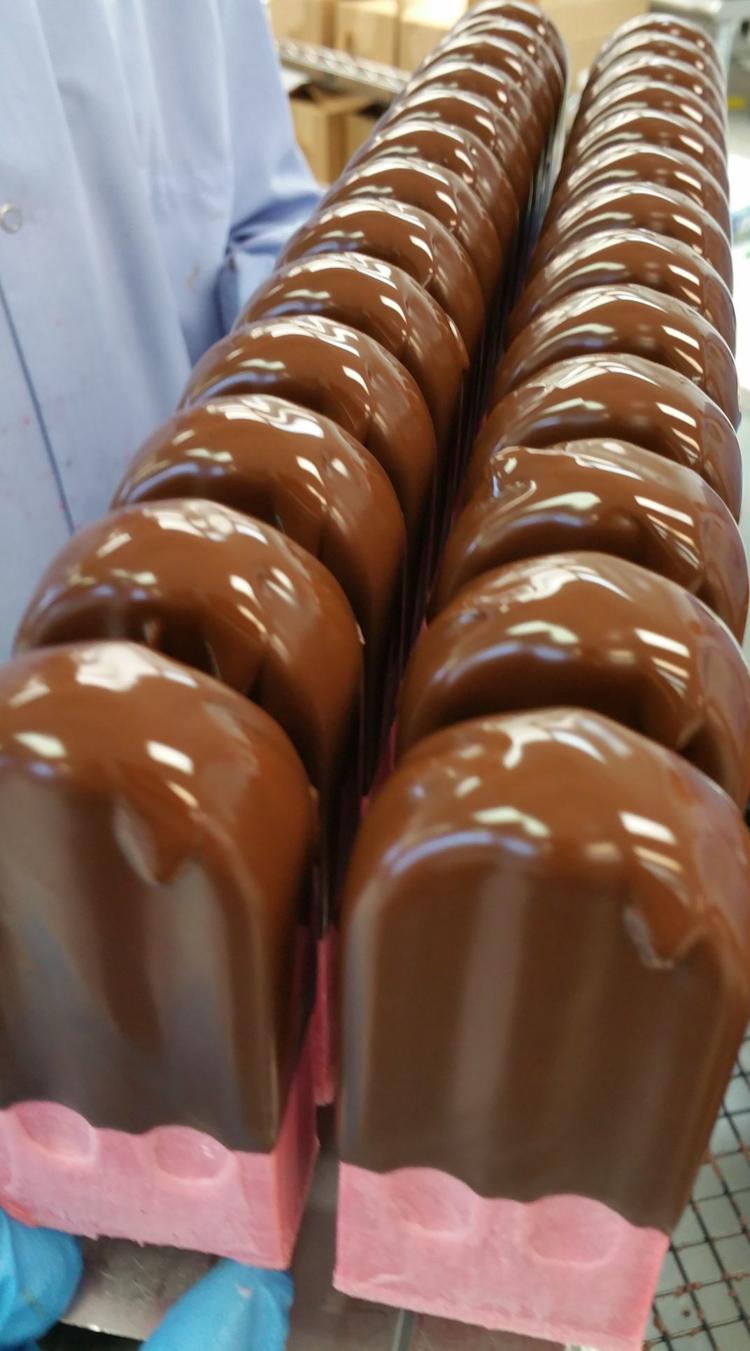 Healthy community
For Brust, JonnyPops is about much more than just physical health — it's about working to create a healthier community overall.
One of the most notable things about these pops are the random acts of kindness printed on each stick, which offer people ideas on how to reach out to others and make someone else's day. Examples include "Make a thoughtful gift for someone" and "Take pride in your work."
"Building people up with encouragement and random acts was the idea," Brust said. "At the beginning, it was just a whiteboard and pen, and [Connor and I] wrote down different ideas and themes. Now, we have fans who write in. We do contests online. We work with schools to come up with them. It's a really authentic part of the work that we do on a daily basis. It's super fun to interact with consumers and fans, and hear their reactions to the sticks."
These little suggestions can be especially meaningful in schools which have started carrying JonnyPops in their cafeterias more and more. In fact, more than 5 million students across 35 states have access to special JonnyPops during school lunches. (In order to fit public school Smart Snacks regulations, the pops for these schools are made with skim milk instead of cream.)
"At this point, I would say we're probably most proud of what the brand has become a symbol for among K-12 kids," Brust said. "We feel strongest about when a kid goes up to a teacher and asks, 'What's the stick say?' Maybe the stick talks about encouragement, and the teacher gets to explain what that is. That's the interaction we're probably most proud of — how can we teach people at a young age some really important life values?"