For all you gamers out there, get ready to play a new one designed by seven 11th graders and one 10th grader, all students at Arcadia Charter School.
As a final project, the "great eight" started working on the video game in late March. Since then, the students have logged nearly 292 collective hours.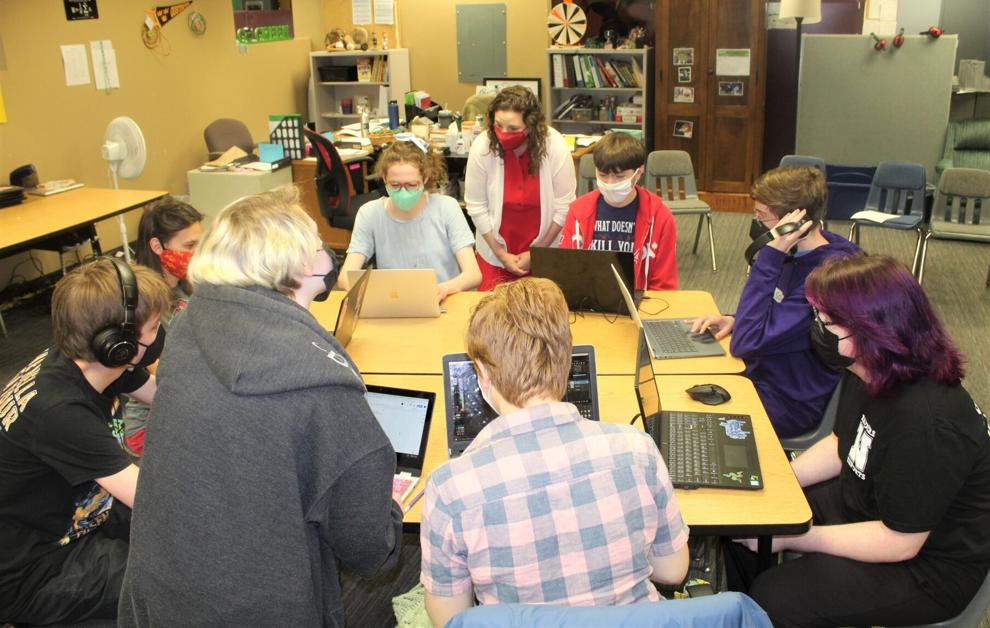 Organizer Grainne Beltramo-Dolan knows exactly how many hours the group has put in, because their work is documented "on a giant spreadsheet."
While they didn't get paid for their final project, the work they completed paid them back in terms of high school credit and fun.
"The game is a school game," explained Isaac Udelhofen, music producer and artist. "Some of us have been at Arcadia since middle school, so the game is filled with inside jokes about traditions and teachers that can be used as an introduction to Arcadia."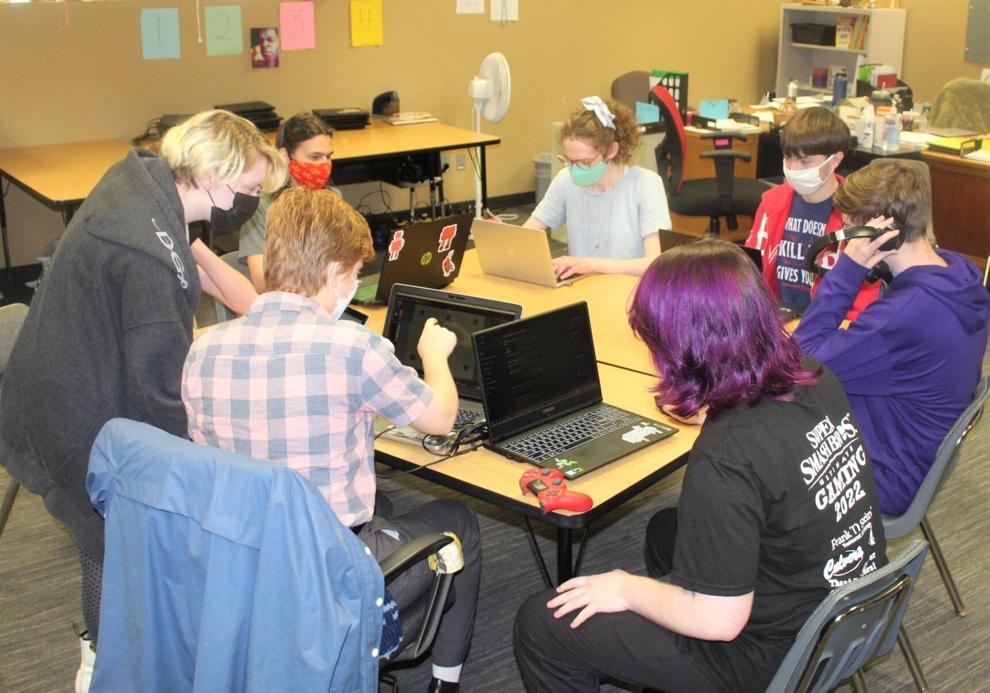 What started out as a far-fetched joke — would teachers actually approve of them coding, designing and writing a game for a final project — turned serious once the eight students started collecting ideas, designs and soundtracks.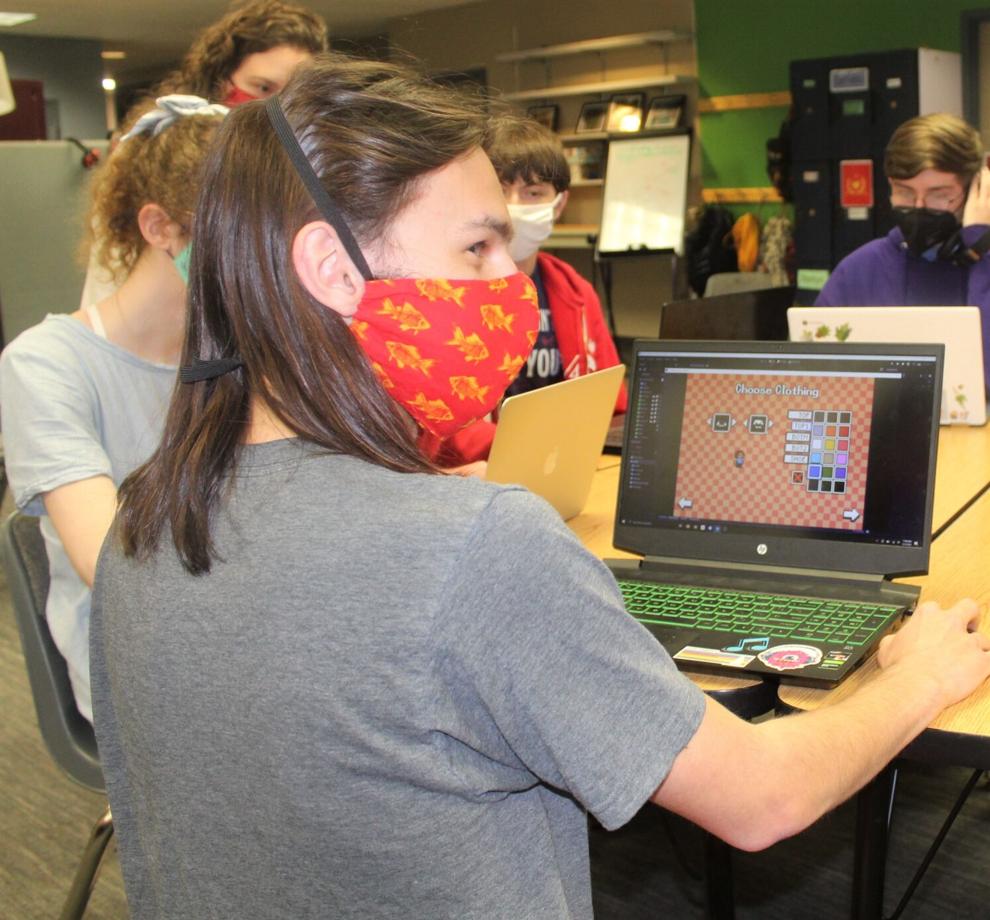 The project required using knowledge gained from studying language, math, art, science, theater, social studies and physics.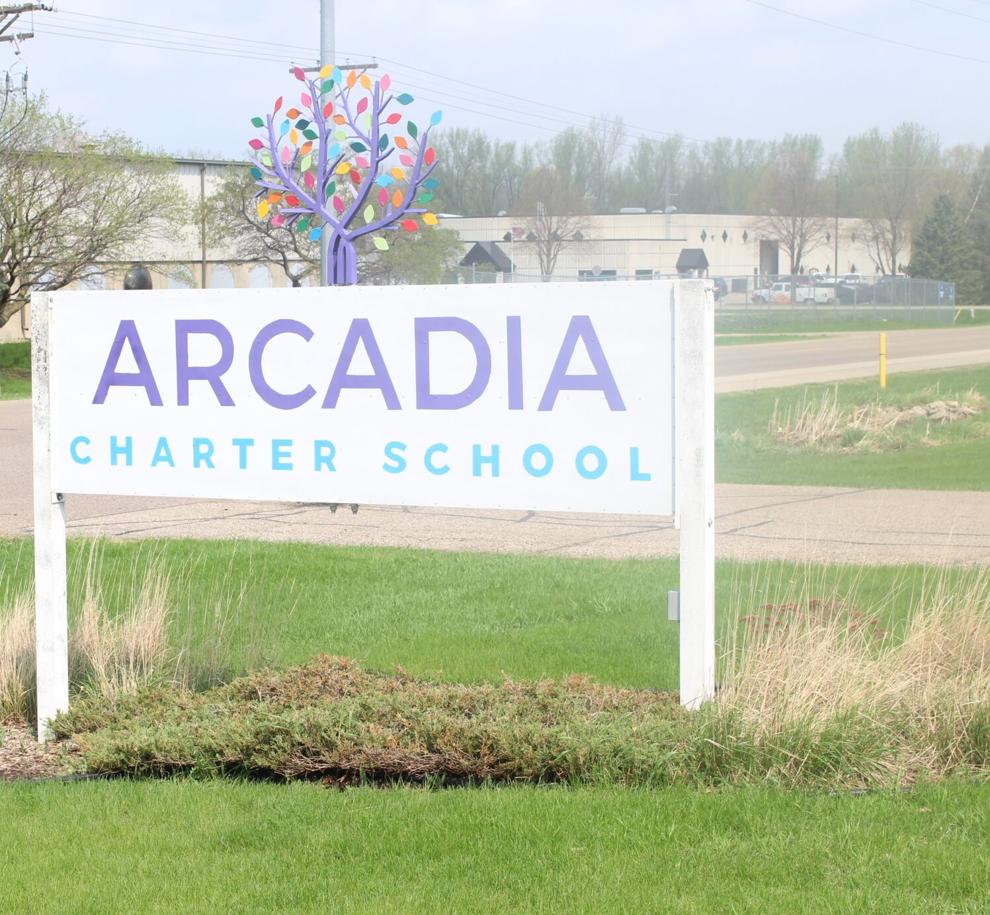 "It's a culmination of what we've learned during the years here," said Nathan Wolff, music composer.
Arcadia teacher Tami Kasch-Flugum said one condition of the non-violent video game was that all the teachers portrayed would be saved from peril.
"We had to obtain permission from all the teachers at Arcadia, in order to use their likeness and their words," she said.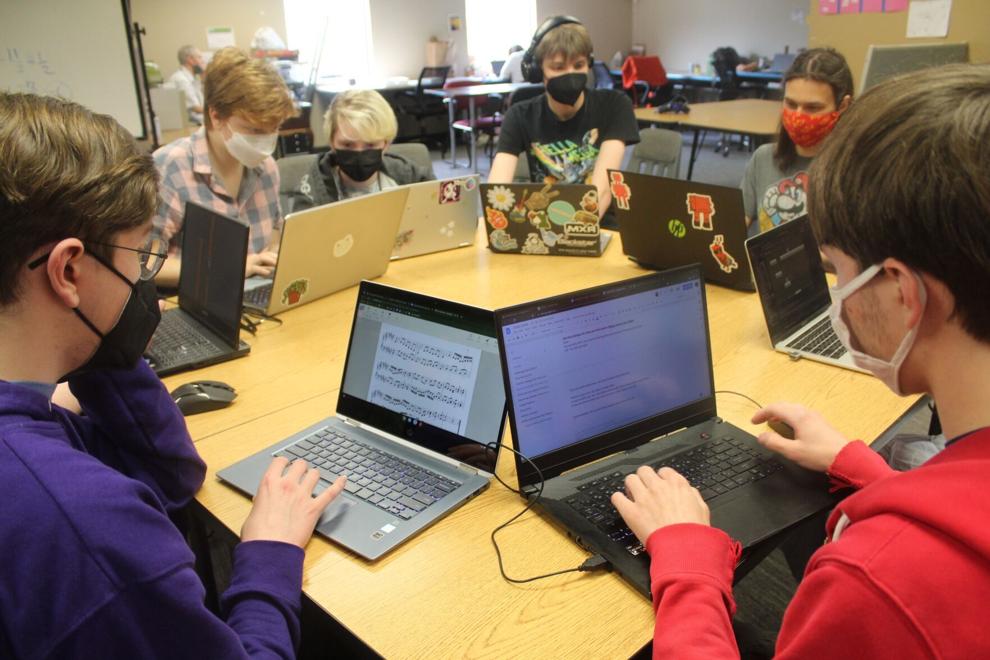 Kasch-Flugum, who teaches biology, explained the project not only displays the creativity of the students but how their collaborative efforts flowed and came together.
One aspect of the project everyone agreed on was the benefit of working both individually but mainly as a group.
From music composition to artistic rendering, from coding to organization, and from game play and design to dialogue writing, all the parts came together piece by piece, hour by hour, to make a whole game.
Joseph Vosejpka, coding and characters, said the game would be "play-tested by some middle schoolers next week. "As long as they have computer familiarity, they can play it."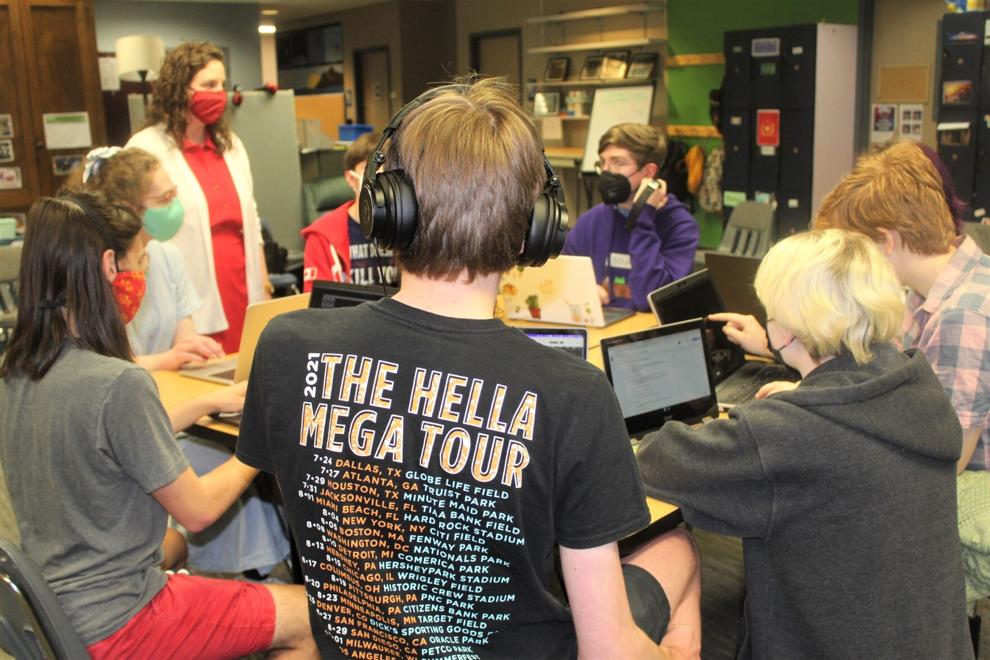 "Our game could be used as a marketing tool for Arcadia," said Julien Ros, dialogue writer.
"The game is unique and challenging," said Milo Wehling, art and organization. "There are four levels, and four abilities. The player progresses through space, electricity, sky and a volcano. It's all color and theme-based."
Wehling, who has been playing video games since the age of three, had previously been involved in Esports at Northfield High School.
Erik Boehning, dialogue writer, said part of the fun in designing the game was bringing together each member's "vastly different skill areas." Kathryn Decker, game play and design, agreed with the idea that possessing different sets of skills made for a stronger team.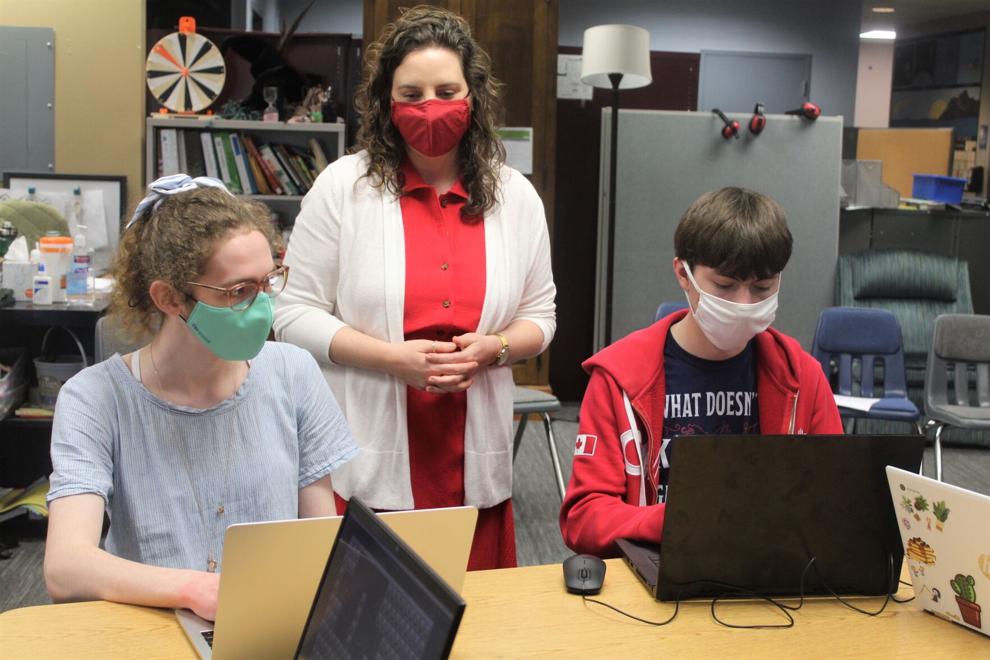 "Our goal was to make the game fun," Boehning said. "Fun to listen to, fun to look at, fun to read and fun to play."
Vosejpka said designing a game gave them a chance to focus on the details that often are taken for granted. "We worked on making the music, the fonts, the design and the art completely original."
Just learning the language used by the group's computer gamers and coders was a challenge for Ros, who contributed brief bits of dialogue. "I'm pretty long-winded as a writer so it was hard for me to be compact," Ros said.
Beltramo-Dolan estimated there were approximately 660 computer files used in the game. "It takes several minutes to download," said Beltramo-Dolan.
"Adventures in Arcadia: The Propmaster" video game should be available to play by uploading it from the school's website later this spring.
"We're still adding to this version," said Udelhofen. "After all, this first draft is like our first demo."