Two years ago, two women who were sisters from two different western states stood on Alice Thomas' front porch and told her they were in Northfield on a fact-finding mission to "find their roots."
Turns out they were the great granddaughters of Alfred W. Norton, one of the original owners of Thomas's historic house.
"I about passed out when they said who they were," said Thomas. "We ended up going to dinner with them and having so much fun. We still correspond with them."
Thomas said the women gave her three old photos, one of which showed the study of the home and another where the grand piano was located.
Thomas said she and husband Bruce, a retired physicist, have been restoring the exterior of the home at 418 College St. since 2007 when they retired from their academic careers. She said they've been restoring the interior rooms "since day one."
"We have really worked hard on the inside," she said.
After single family ownership, the two-story Italianate home with three fireplaces, two staircases and a front room once called a preacher's parlor, was purchased by Carleton College to house students before being converted into a duplex.
One of the biggest restoration jobs required an outside contractor to remove the asbestos siding. Thomas said that project unearthed a plank with the original paint that she asked Young's Paint Center in Dundas to match.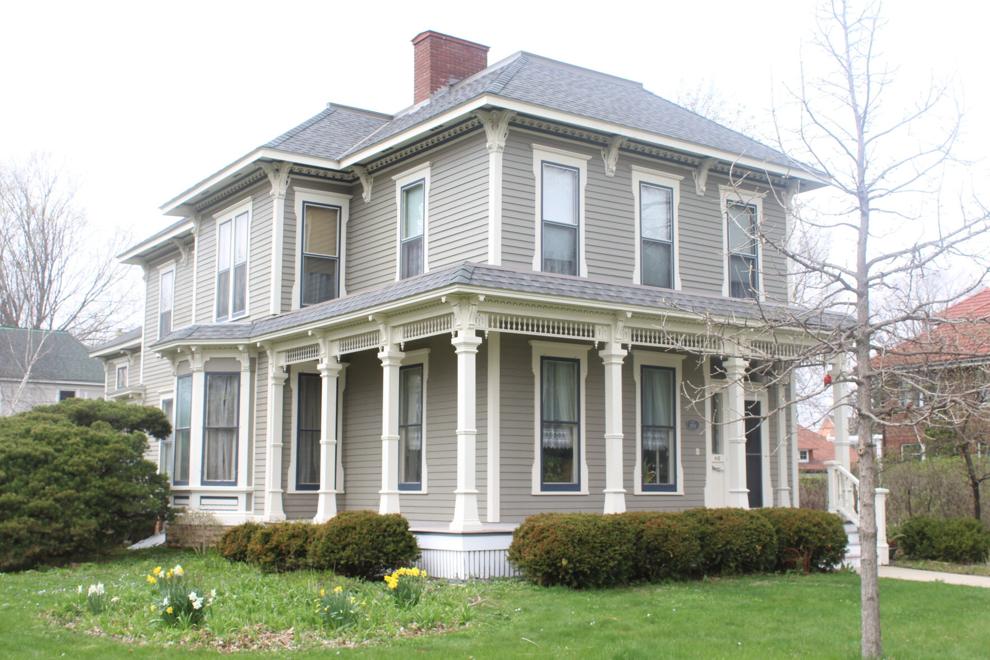 "Depending on the light, the outside walls sometimes look gray, sometimes green and sometimes blue," she said.
Michael Koop, certified local government coordinator with the State Historic Preservation Office, explained that, before his office can sign off on promoting a project, the petitioner has to submit a certain level of quality documentation.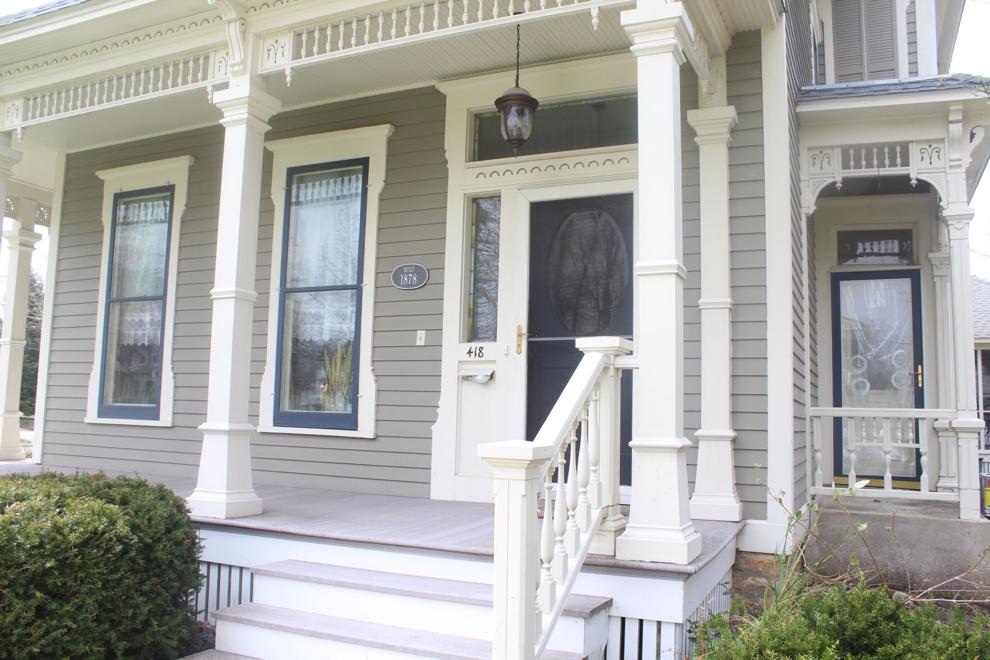 "All the documents Alice submitted were terrific," said Koop. "She did all the work. Her packet was impressive. I was really happy to hear that her local designation was approved."
Koop said seeing an historic home, like the A.W. Norton property, be so carefully restored signals two key messages: the project was a labor of love, and it should be acknowledged by the community.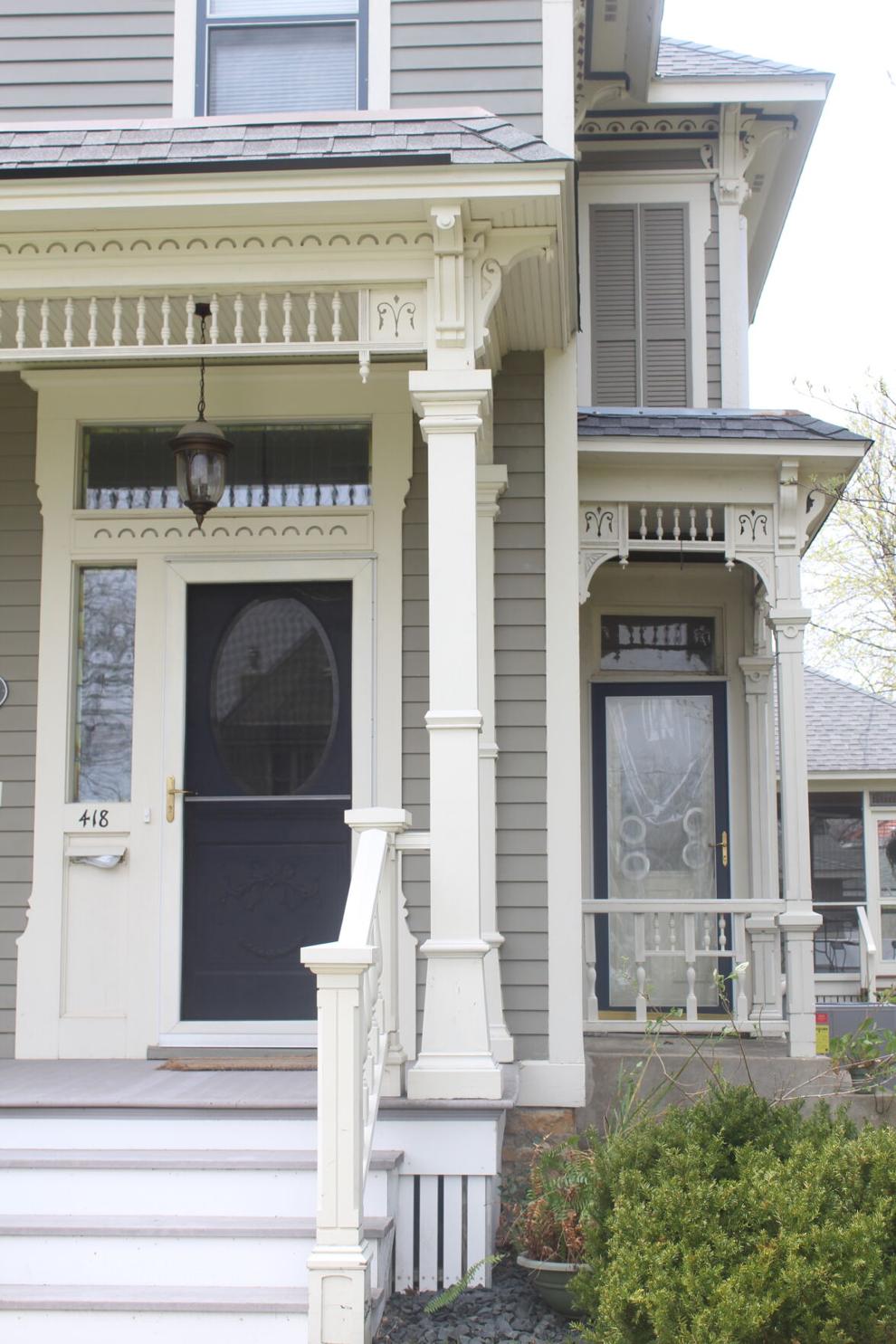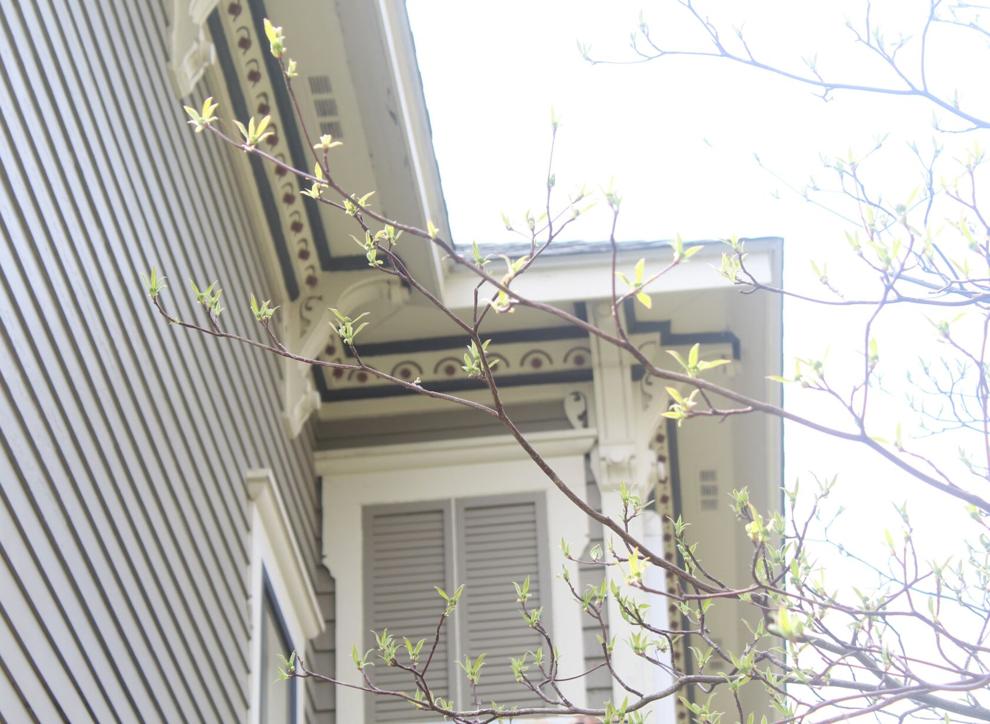 Many community members spoke in favor of the remarkably detailed renovation done by Bruce and Alice Thomas at last week's Northfield City Council meeting. Thomas narrated a photo presentation that highlighted in before and after photos the home's unique architectural features and characteristics and a timeline of the home's famous occupants from 1897 until the present day.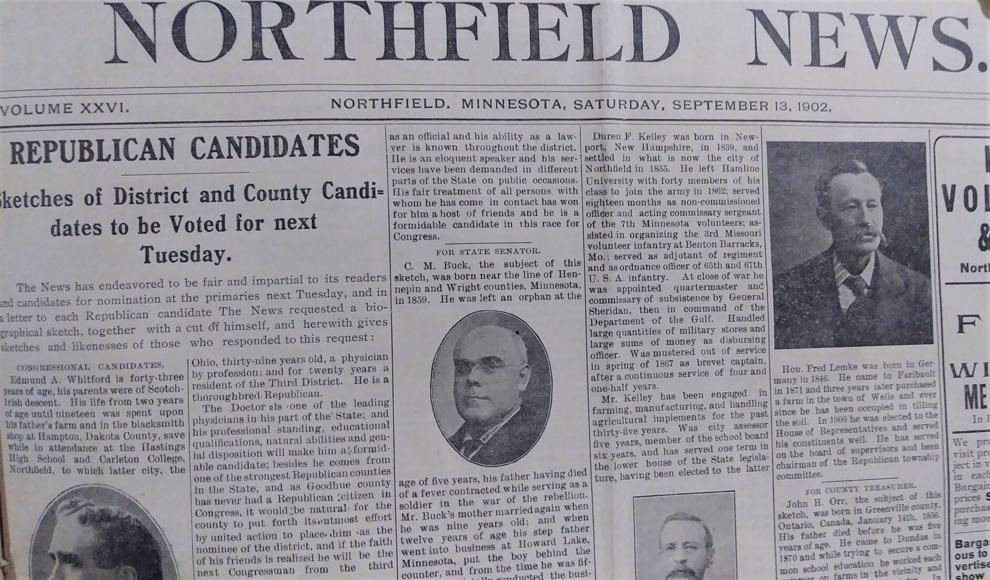 Norton, who built the home in 1879, was a prominent businessman and community servant. He was president of Northfield Citizens Bank, mayor of Northfield for three non-consecutive terms, chairman of the Northfield Board of Education, president of the Northfield Commercial Club; he co-established the Northfield Independent newspaper and served as treasurer of Carleton College.
Despite these successes, Norton's business career ended in bankruptcy, and he sold his property to Fred. B. Hill to serve as housing for the incoming Carleton president.
The home's second occupant was 36-year Carleton College President Donald J. Cowling. A member of 60 educational, religious, international and social organizations, Cowling lived in the home from 1909-1913.
The next occupant was Carleton College music professor Frederick L. "Daddy" Lawrence. He rented the house in 1913 before purchasing it in 1917. The home was host to many musical and culinary events until his death in 1945.
From 1946 to 1951, the home was used by Carleton College as a women's dormitory, and years later as a men's dorm. The home's current occupants purchased the property in 1967.
Thomas explained that the criteria for local historical designation status specified an association with lives of significant persons, as well as the embodiment of distinctive characteristics of an architectural type and period.
Revee Needham, assistant city planner, told the City Council last week that Alice Thomas had complied with all the required paperwork involved with receiving such a noteworthy local designation. Barbara Evans, chair of the Northfield Heritage Preservation Commission, told the City Council last week the Thomas home deserves local recognition.
Thomas said she hopes other community members will be interested in protecting other historic homes by seeking the local historic preservation designation.
"What people don't know is that the designation is not about a home's age," she said. To help guide others through the process, Thomas said she compiled a rough draft of resources.
"We have a lot of education to do," she said. "I don't intend to put up a plaque, but I would like to see a walking map of historic homes developed."
Northfield Mayor Rhonda Pownell said after Thomas's presentation to the council, "the home is a treasure for many more generations to come."
"This is indeed a treasure," said Jessica Peterson White, Fourth Ward councilor. "And a great asset to the neighborhood and community."
"Thank you for your hard work," said Brad Ness, At Large councilor. "This is worthy of historic designation."
One councilor had a question.
"Will there be any significant consequences to the neighborhood?" asked Clarice Grenier Grabau, At Large Councilor.
"I received a lot of calls and emails from neighbors who asked why should they object when the value of real estate goes up with an historic designation," said Thomas.
Speaking of value, she said two men with metal detectors recently knocked on her door and asked if they could scope out the yard.
"They found an 1833 penny as large as a quarter."