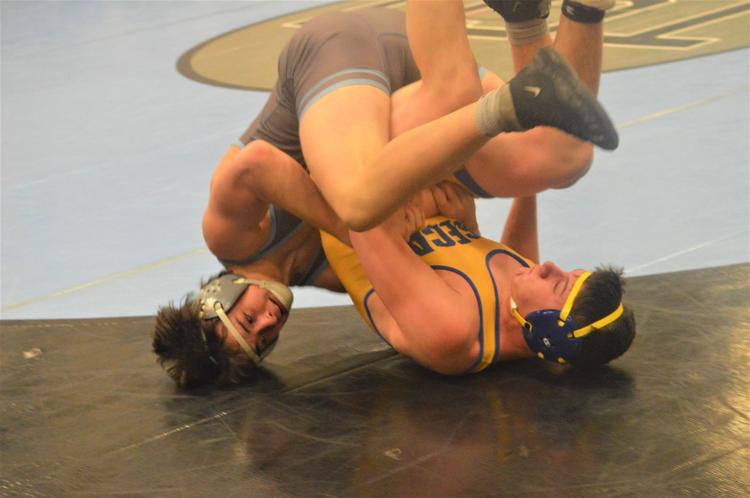 The No. 3 seeded Tri-City United boys wrestling team (18-5) claimed their first victory Thursday on what they hope is the road to the state tournament.
Waseca, seeded No. 6, put up a tough fight at the start, but the Titans triumphed 54-17 at TCU in Montgomery.
"They didn't have any quit in them," said TCU coach Shaun Timmerman on the team's performance. "It's conditioning, it's work ethic, knowing that you're going to have to get in there for six minutes as hard as you can and wear the guy out."
The boys were in high spirits after a successful start to the section, and despite the score, Waseca wasn't an easy team to beat. The Bluejays had an 11-2 record and kept the meet tight over the first five matches, and at one point, led the Titans 11-10.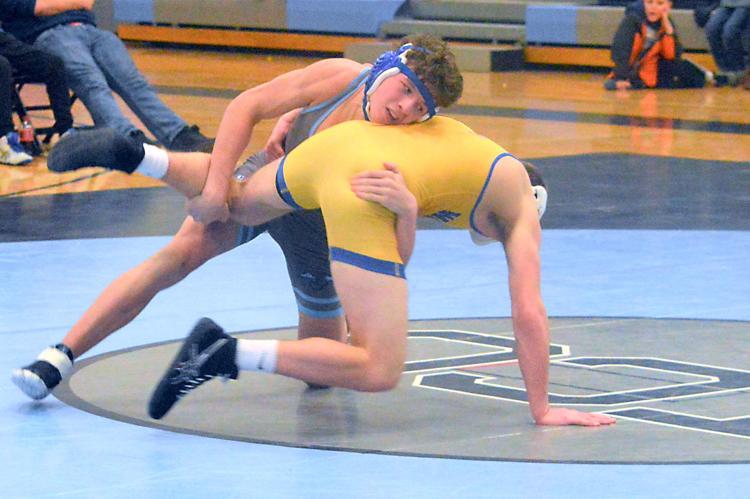 TCU soon gained the edge, and a series of eight consecutive victories launched the Titans from nipping at Waseca's heels to being too far ahead for the Bluejays to catch up. It was a meet where everyone was pulling their own weight.
"I think we've worked really hard day-in and day-out," said Brody Rud. "Nobody is ever quitting on the mat."
At 170 pounds, Rud turned out a solid performance for the Titans, pinning his Waseca opponent to chip in six points for the team. Coming off the win, he set his sights on the state tournament."
"I'm excited that we can go Saturday, and hopefully it will be the first time ever in TCU history that we make it to state," said Rud. "We're going to beat Hutchinson, then we're going to beat Scott West, and then we're going to go to state."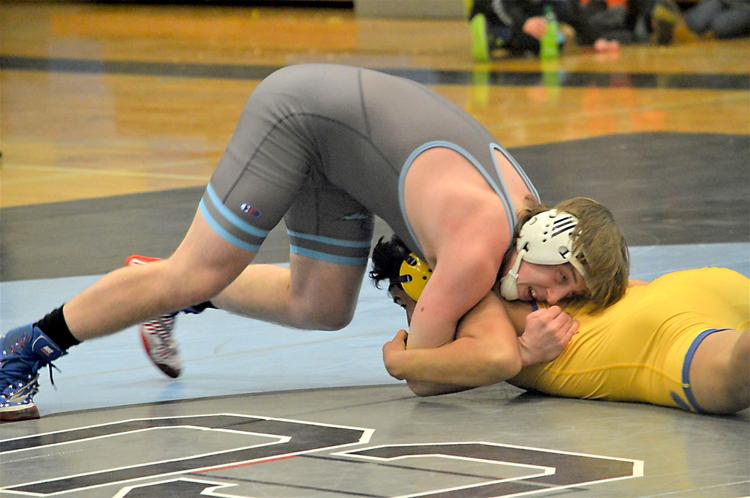 Rud wasn't the only one with confidence in the team's prospects. TCU Coach Paul Norgren wasn't willing to accept anything less than qualifying for state.
"Our goal is to make it to the state tournament as a team, otherwise we wouldn't be doing it if that wasn't our goal," said Norgren. "That's our No. 1 goal is making it to the state tournament. We're not going to settle for finals."
"Everyone's got each other's backs, and it's become second nature to keep working harder and to keep improving," Norgren said.
The Titans next section match is against No. 2 seeded Hutchinson at 4 p.m. Saturday, Feb. 15 at Mankato West High School. Defeating Hutchinson would bring TCU to the final round of section where the winner would go on to compete at the state tournament.
"We put in the work for it," said Timmerman. "Now we just got to wrestle."