High school hockey is at the top of the list of sports impacted by the COVID-19 pandemic.
Minnesota River Bulldogs girls hockey coach Tom Blaido has a deep concern for the safety and future of his players, as decisions are being made as to when they may return to the ice and for how many games.
"Girls hockey has been affected immensely by the pandemic and the governor's order," Blaido said. "While I think most people, including myself, understand why the decisions were made, I believe most who are connected share a common concern on whether or not we will be able to salvage a season or not. We are going through a four-week stoppage from the state and a shutdown until Jan. 4, imposed by our local districts for obvious reasons. While the intent is to start on Jan. 4, no one is certain at this point if that date will remain in effect or not because things seem to be constantly changing with this pandemic. There are a lot of things that will need to be considered for us to feel confident in a safe start on the 4th. The kids' safety is our No. 1 concern, and any decisions moving forward will be made with the players well being in mind.
"In the meantime, there are several ways for the players to train. This season we are fortunate enough to have Coach Marc Bachman on the staff who is outstanding at strength and conditioning training. Coach Bachman is putting together a workout schedule for the players. Coaches will be allowed to use the workout facilities to demonstrate drills in a video format so the players are able to see the demonstrations so they can get the full benefit of the exercises. I have also sent an email out explaining shooting and stickhandling drills the players can do at home in their yards and driveways.
"Our hope is that we will be starting the 4th of January. But even if we do, with 32 players expected we have a lot of issues yet to be addressed such as will the season be extended, how many games will we be allowed to have, how many people will be allowed on the ice for practice, how many are allowed in the locker room, busing, dryland training, the list goes on. All the AD's in our coop are working around the clock to try to make this happen and to ensure a safe experience for all."
Closing hockey rinks also has severely limited preparation for the season.
"The biggest impact is with rinks closing during that time," Minnesota River Bulldogs boys hockey coach Shea Roehrkasse said. "During the 'pause' most places they would go to to train are shut down. When the pause is over, they will be able to train at some spots. But school will still be closed for students to workout and train in until that is changed. I am encouraging my players to train on their own. We will be sending workouts daily for them to do. Training will be designed to get them ready for our hockey season."
Roehrkasse also doesn't expect things to get back to normal for a while, but he said, "hopefully we can rally together to get our communities back to more manageable numbers. When we do, we will be ready to get things going again."
Some teams may be able to start practicing and playing games sooner which would give them an advantage over the Bulldogs.
"When you look at other schools around the state or even in our conference, some of their communities haven't been hit quit as hard as ours by COVID and as a result may be able to start up a little earlier than us which may make scheduling a little more difficult," Blaido said. "With a smaller window for winter sports, those two extra weeks are big not only for ice time but also for preparedness.
"I certainly hope there will be some type of season. Not a day has gone by since before our original start date without me thinking about my seniors and hoping they don't have to miss out on their senior hockey season. We also have a couple of players who should be playing college hockey somewhere next year. I spend a lot of time focusing on the situation of a shortened season or even no season of how do we creatively promote these kids to college coaches with little or no current stats in order to give them the fair chance that they deserve, definitely something that keeps me awake at night."
Bulldogs girls hockey captains are taking the situation in stride and hoping for the best.
"I am grateful that we are still allowed to play some games even if it is not all of them, and I am excited to finish off my last year with all my favorite people," senior captain Nicole McCabe of Cleveland said. "I wish we could play more, but glad we get to play 18 games. Being a senior, it is hard with a reduced season but a game is a game and we have to play every game like it is our last because anything could change."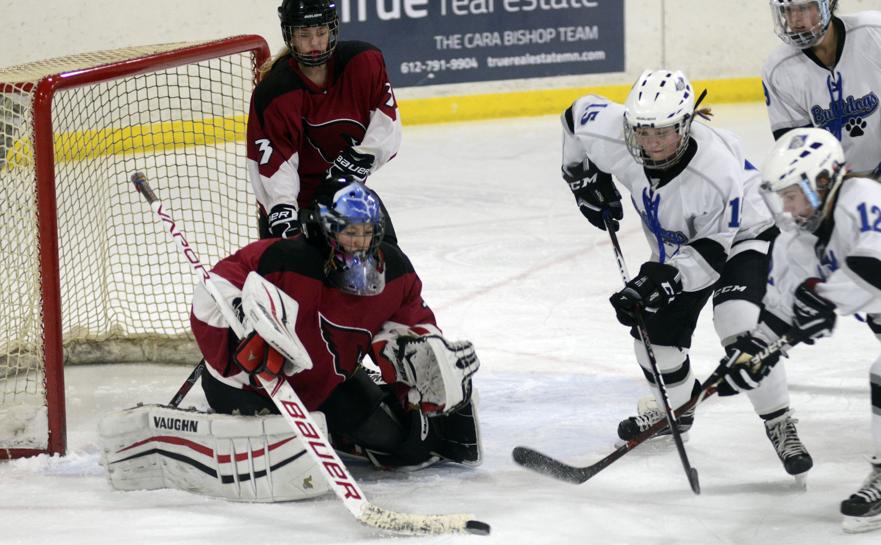 Senior captain Elle Davis, of St. Peter, said: "Of course it's hard. It's hard to wait, not knowing what the season will be like, but I feel like we have to be thankful that we will have a season at all. Last spring we lost our sports seasons, and that was hard. We have to hope for the best. We are anxious to get started. Attitude is everything. We have to be hopeful."
Senior captain Emma Seaver, of Le Sueur-Henderson, said: "Personally, it's been very hard. Hockey season is my favorite time of year, and my main sport I love. Not being able to have all the memories for the full season on and off the ice, is a hard thing for me to comprehend that. Who knows how much we will be able to have? I just hope we are able to have a somewhat normal season, to get in what we can call our senior year of hockey, and get to do all the things we have looked forward to our whole high school career."
Coping with the situation
Prior to the governor's four-week shutdown, some athletes had already started getting ready for the season.
"I have been trying to do anything I can hockey wise," McCabe said. "We have had a camp run by some parents for us girls to help us stay hockey minded and ready for the season. I have also been playing games with a team made up of Mankato East, Fairmont and some MN River girls in Rochester just to stay in hockey shape."
Davis said: "Personally, up until last week I was working out at a local gym. Now I'm doing workouts at home. I do strength workouts and cardio to keep in shape for the season. It is great how many of the girls were working out, lifting weights before the weight rooms and gyms had to close down. Just keeping up with any kind of workout is going to help us stay in shape and be stronger when we get the season going. I'm continuing to work out but now, we have to work on stick handling and shooting off the ice. The rink is closed down, too, so there's no open ice to work on those areas. The coaches are now able to coach us virtually, so we have gotten some instruction from Coach Blaido on things to work on like stick handling and shooting and will be getting different workouts for strength and conditioning."
"At this time we can not work out together. We are virtual with our workouts. We aren't allowed to practice together until we have gone back to hybrid learning at school, so hopefully we will be back together Jan 4. We are not allowed to have captains practices or scrimmages based on the MSHSL decision and the governors order."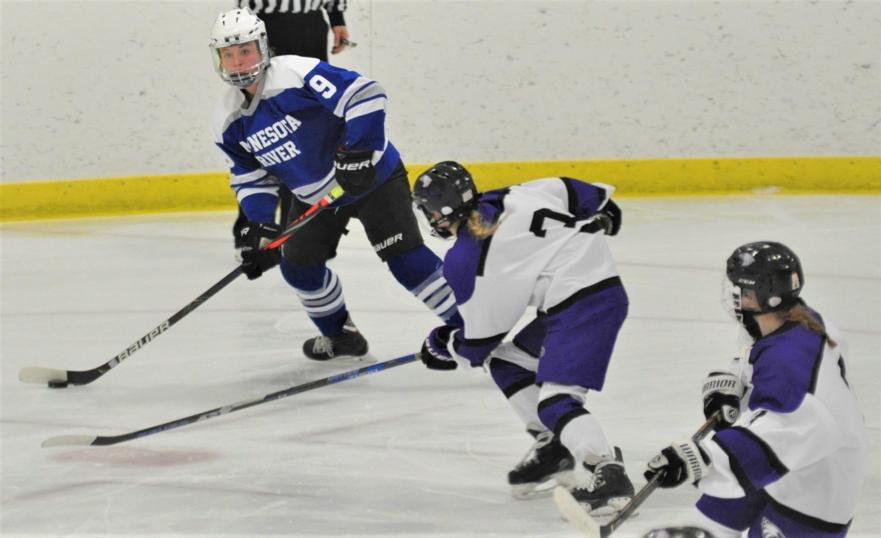 Seaver said: "When the gyms re-opened, I started to go back and lift/workout during this off time. I sometimes would go with Anna Pavlo, another captain/ teammate/ friend of mine our our team. A few times a week I go outside and shoot pucks at my net practicing my shot and some stick handling. Nicole McCabe, Anna Pavlo and I also attended a MN Girls Prep league in Rochester that just ended. We were able to join a team and scrimmage a few times a week against other teams. Team wise, we haven't been able to get all together due to COVID restrictions, but we have encouraged them to stay healthy, workout, and try and do some hockey workouts/ skills to keep up for when we are able to start a season.
"With the season being pushed back so far, for all of us to try to keep in shape, get stronger, and improve some shots and skills, can really impact us individually and as a team to be better once we are able to hit the ice again.
"Not being able to skate with the girls in either the camp we had twice a week with our team, or any high school open hockey, has really been weird. Definitely gives me a lot more free time which I honestly as this time of year wish I didn't have, due to usually being the the middle of a season, but like I said before, just making sure to keep myself healthy and on top of improving myself on ways I can with my game, is all I can do at this point with waiting.
"I usually train alone due to not being able to go to many places to workout right now. But sometimes we will share workouts and ideas to each other if we are getting bored of our own training ideas."
Comparing this year to normal year
This season has been like no others for the longtime Bulldogs girls hockey players.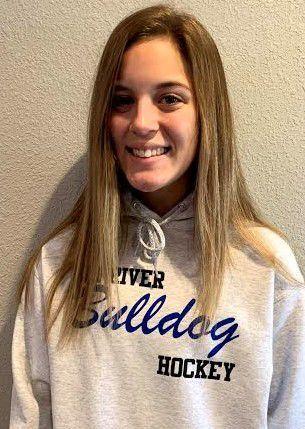 "This year is very different from years in the past," McCabe said. "The unknown of what will happen this season has been hard for all of us. We are now planning on starting later in the year, but it is constantly changing."
Davis agreed that this year "is a lot different. We would normally start practice in October but this year our start date was moved to Nov. 30, and now we are pushed back even later. We were a few weeks into our game schedule last year at this time."
Seaver said: "This season, not even being started makes it a non-normal year. We usually are supposed to start the season at the end of October. It was then pushed out until Nov. 30. With the MN lockdown presented last week, they say we are able to resume Dec. 18th, but that also can be changed due to if this lockdown is extended. So missing half our season and all the things we do within the season not being able to happen right now makes this a sad situation to be in not being able to play, or be with our team like normal."
The Bulldogs are taking precautions to avoid getting and potentially spreading the virus.
"We have to wear a mask and all go into the community center as a team," McCabe said prior to the closing of the Le Sueur Community Center. "It is nice that the community center opened up for us to be able to skate [prior to the governor's four-week pause]. We just have to make sure that we are safe and clean up whatever we have to.
"We have some contact. Having a locker room we are close by each other, but we wear masks to be safe in there. We have to split up while doing drills just so everyone is not altogether. There is some interaction between the girls, but we wear our masks in the locker room just to be safe. We do not take off the masks until we go out on the ice.
"We have some scrimmages together. We mainly try when we do our camps to have some fun and make teams and scrimmage with each other. It is a good way to play with different people than what our normal lines are."
Davis said: "We have to wear masks at school, so that has been an easier transition than I thought it would be. I don't really go many places since there's not a lot to do right now. I go for a lot of car rides with my dog!"
Seaver said: "Though some of the things in my opinion are a little mishandled, I go by the distance rules, mask wearing and just trying to stay home as much as I can for the safety of myself and others around, and to get a normal year back!
"No rules besides wearing a mask in the locker room and try to social distance as much as possible has been really been stated to us. But we really have been telling the girls to make sure we are following these rules for the safety for one and of all of us, so we can have a returning type of season!
"We haven't done many contact drills, for the safety of being to close. We do more drills such as passing, shooting and plays to be more spread out. We have not really all worked out together, due to not everyone being able to all at once, but it is much encouraged, so we are able to stay and shape and be ready!
"As of now, with the state shut down, we aren't able to go to a rink, some have been taking the ice out due to the month of no use, so as of now, I believe there are no scrimmages in the site of us being able to play until the season."
McCabe and Seaver are considering playing hockey in college. Davis is hanging up her skates after this season.
"I am still undecided to play hockey in college," McCabe said. "I would like to go to Augustana University in Sioux Falls or Saint Scholastica in Duluth. I would like to become either a speech therapist or study in elementary education."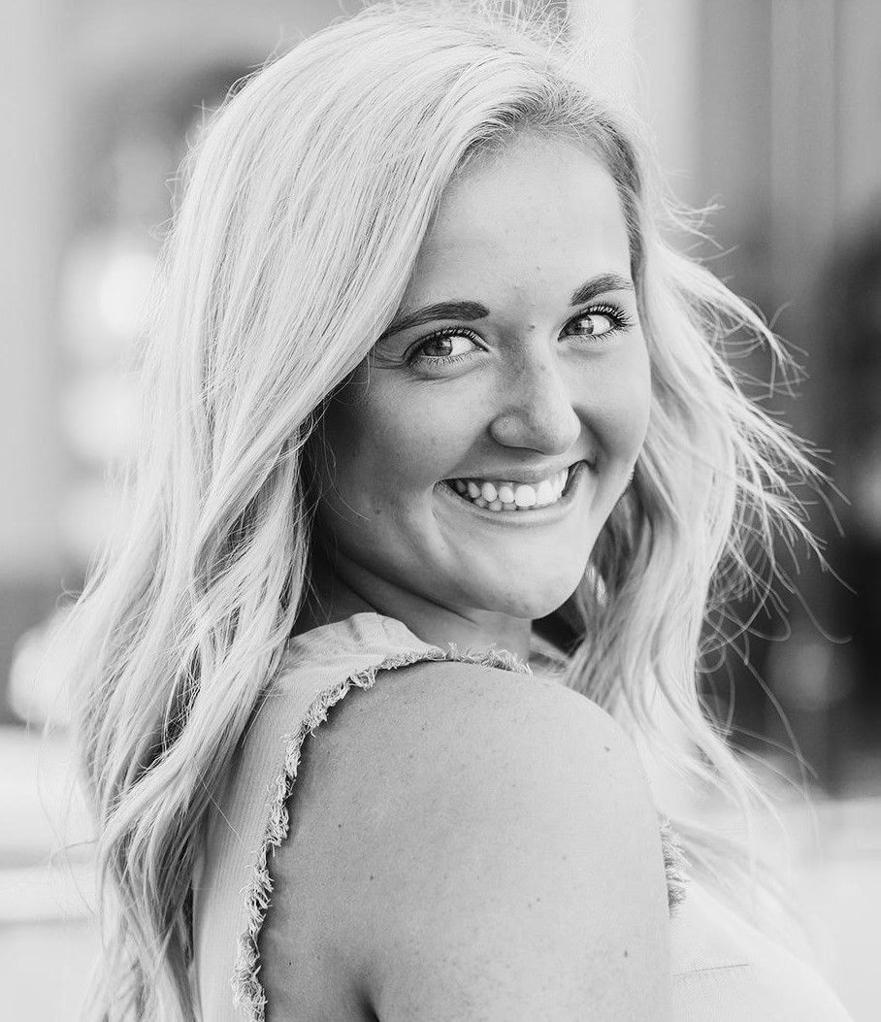 Seaver said: "I am undecided on major, and if I would like to pursue hockey. I have a few options for both scenarios for major and if I was to play hockey, but it is not 100% as of now. I am crossed between either going for Child Education or Pediatric Oncology."
Davis said she does not plan to play in college. "I'm thinking of majoring in pediatric occupational therapy, but I haven't decided on a college yet."