Area high school hockey and basketball coaches are willing to adjust to COVID-19 guidelines for youth sports, including wearing face masks, if it means a chance to play on the ice and court this winter.
The Minnesota State High School League decided that all participants must wear masks during practices and competitions with a few exceptions. Exceptions are made for those sports where wearing a mask may cause additional safety concerns, including gymnastics, cheerleading, wrestling and swimming and diving. Masks will be required for basketball and hockey.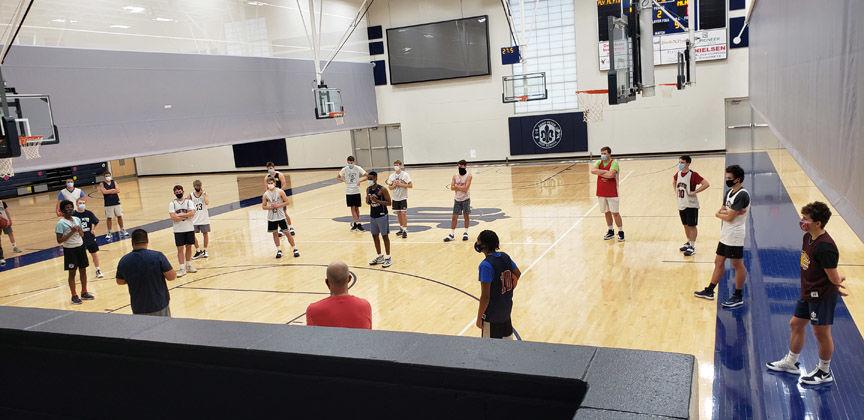 Practices started Jan. 4, and games can begin Jan. 14 for more than 500 member schools in the state. In addition to the face mask rule for basketball and hockey, each sport will also have limited spectators, capped at 25% venue capacity or 150 people, whichever is lower.
The coaches and players are ready to adjust; they want the chance to play.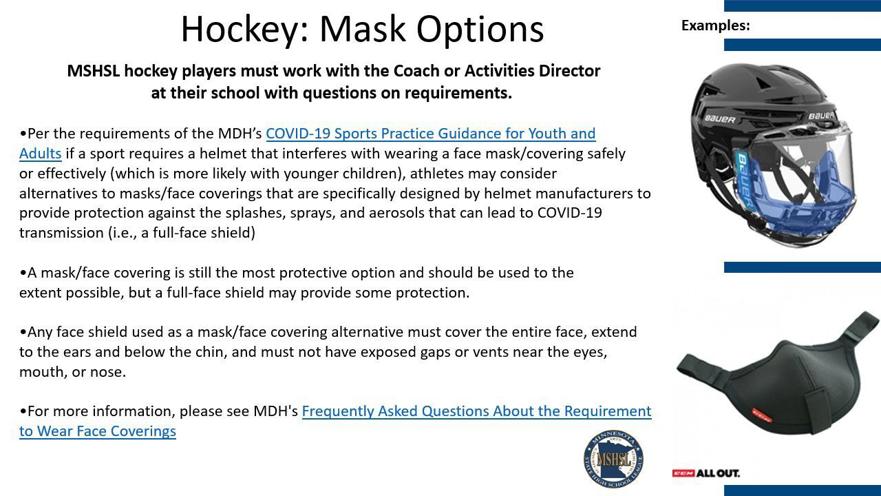 "This is one of those things that we can't really control," Minnesota River Bulldogs head boys hockey coach Shea Roehrkasse said. "We always talk about controlling what you can control, and this is one of those times. These are the guidelines given to us. If we need to wear a mask to play, I am sure the boys will find a way to make it work if the alternative is to not play at all. If it allows us to play and get on the ice, then it is going to be worth it."
Bulldogs girls hockey coach Tom Blaido said, "I don't think anyone is comfortable wearing a mask while doing any type of workout, however I think everyone understands. In the end we want all participants to be safe the same as you would follow the other rules the games have to prevent injury the difference here is the need to not only protect yourself and your teammates but potentially anyone you come in contact with."
St. Peter head boys basketball coach Sean Keating said, "Whatever it takes to play basketball and get these kids back with their teammates is what I am all for. Mask wearing slows the spread of COVID-19, and we need to do our part to keep everyone safe. Players do not want to wear them, but they just want to play. No player I know of has opted out because of the mask.
"We are ecstatic to be together again. The players are super excited and thankful for this opportunity. Everyone feels for the seniors, and I am thankful to get them started on their senior season. We always preach to our players to control the controllable. There are so many things we cannot control. We will continue to echo that message even more so this season. No matter what happens, we will be thankful to be together and make the most out of every moment we have together."
Tri-City United head girls basketball coach Don Marcussen said, "As I stressed to my players many times … 'Nobody likes this, but at least we get to play. If it ends up helping reduce the number of positive cases due to contact with other players, I don't have an issue with it."
Just like when high school and college hockey players were required to wear full face protection about 50 years ago, wearing a face mask makes it more difficult to play, but over time, players can get used to it.
Roehrkasse said he is sure that players can get used to wearing masks, even though they are not completely thrilled about it.
"It definitely doesn't make it easier, but they wear them so much now, I think they are pretty used to wearing them," Roehrkasse said. "There are certain options for players with a medical clearance and those will be handled on a situational basis. We will have to make sure boys have a couple of different masks with them for games, so they can change them if needed."
Blaido said, "I think the more they wear masks the more they get used to them, however that comfort zone isn't reached in a couple days. For most, it will take some time. It's not too terribly bad to breathe, not as bad as you would think. However, sweat can be somewhat of a problem with some of the masks, having a wet cloth pressed up against you in a cold rink certainly isn't ideal. So far I haven't seen a problem with the masks sliding up on the players, so it hasn't been a problem, but the girls hockey is no checking where the boys may have more issues with the masks moving."
Keating also said players can get used to wearing masks, and they do not impact their vision or safety.
"From colleagues in Maine and Wisconsin, they say the players do not complain about breathability," Keating said. "From what I have heard from other associations in different states, it just takes some time to adjust. But players can breath and play just fine. Players may need to have a backup mask to have a dry mask when the first mask gets too sweaty."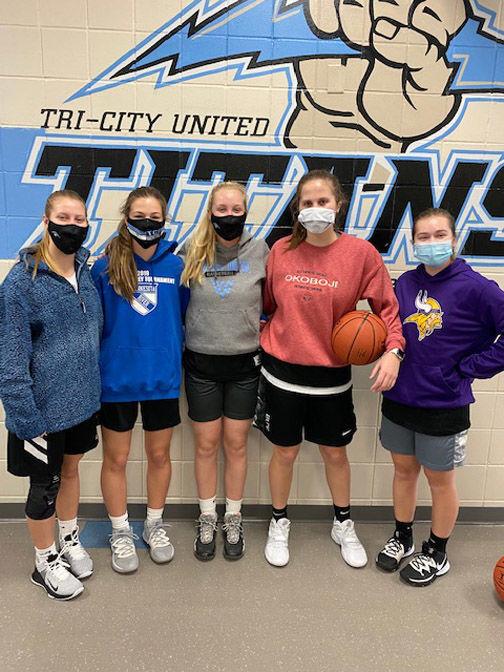 Marcussen said that he assumes "over time, it will not be as much of an issue, but I don't think you will ever get used to them. I assume that it will affect the breathing to some extent. I would assume that those with asthma might find this even more difficult. Sweating could cause an issue if you are wearing a mask with heavier material not designed for aerobic activities."
The coaches have had limited personal experience wearing masks playing sports or exercising.
Roehrkasse said he only used them "when we played outdoor hockey growing up."
This Blaido's first experience wearing masks in hockey.
The girls' hockey numbers are less than expected at 26. Thirty-three were expected.
"I don't know that any of these players decided not to play because of the mask mandate specifically, however I do believe it to be because of the coronavirus in one form or another."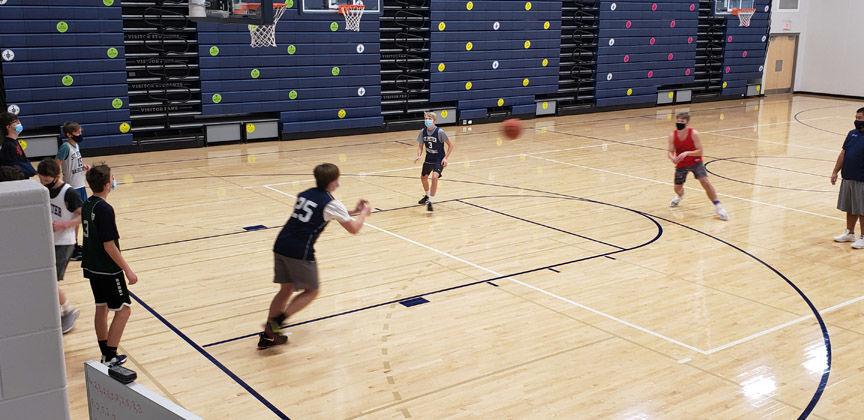 Keating said, "I have tried it shoveling snow and running. It takes time to adjust, but it is more mental than physical. THE MSHSL is making zero exceptions, so everyone has to wear a mask."
Marcussen said, "I used to run a lot during the winter months and always wore a face mask. It does get wet, but I did not have trouble breathing through it. Masks that I have worn have not affected my vision. But if they get pushed up a little, it will be a little annoying. I don't think there will be much difference in safety. "
A variety of masks may be used, but they must be approved by the Centers for Disease Control and Prevention.
"We are providing some gaiters for them to wear, but they are able to use other kinds if they would like," Roehrkasse said.
Blaido said, "Right now the players are using a combination of masks, The school has ordered gaiter type masks, the kind that are worn around the neck and are pulled up over the face, however the shipment hasn't arrived as of yet."
Keating said, "Some players use masks with straps to help keep them on better. There is no specific requirement as far as material."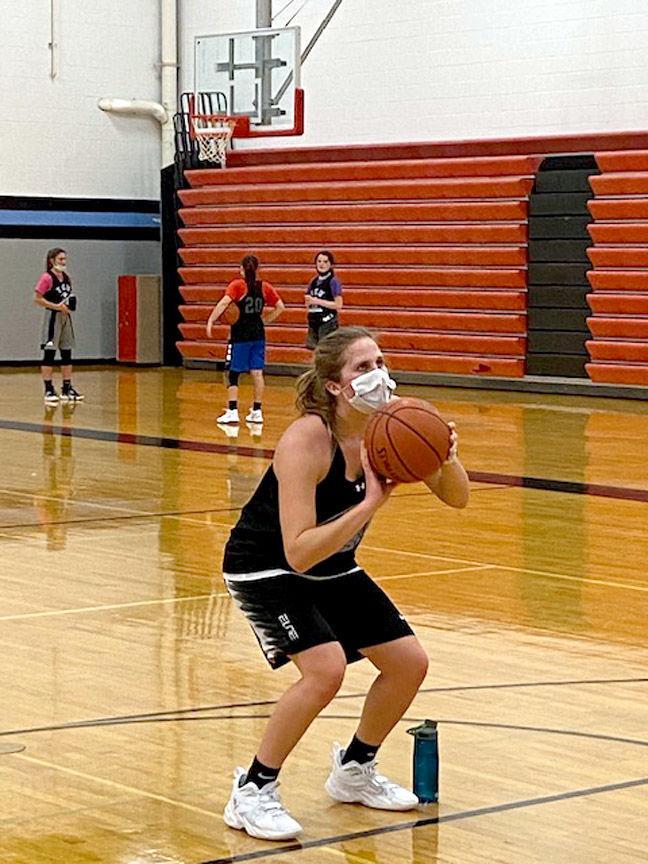 Marcussen said, "I have asked my players to look on the market for masks that are designed for heavy workouts. We can wear disposable in practice, but not in games. I am not aware of a basketball specific face mask on the market."
Players are not allowed to dress in the locker room, so they must dress or shower elsewhere.
"They will be coming to the rink with some of their gear on and then finishing getting ready in areas around the rink," Roehrkassse said.
Blaido said 10 players at a time are allowed in the locker room, and they must maintain a 6-foot distance. "They come to the arena dressed with the exception of their skates helmet and gloves."
"They will be coming to the rink with some of their gear on and then finishing getting ready in areas around the rink," Roehrkassse said.
Keating said the players dress before they come or in the restrooms.
Marcussen said, "For practice, if the players are attending school in person that day, they may change in the locker rooms, but if they are distance learning that day, they are to come dressed for practice. We will probably not utilize a locker room before the game or at half time of a game if we can find a classroom with more space."
Social distancing required
Players are also required to spread out more on the bench and during practices.
"We will be adding more seating near benches to help keep players spaced out," Roehrkasse said. "We are allowed pods of 25 people. We will be having pods either split ice time or splitting the rink in half."
Basketball players also must be spread out 6 feet apart and in pods limited to 25.
"For us, we will drop the curtain and have varsity on one floor, B on another and 9th grade on another," Keating said.
Marcussen said, "During the instructional time in practice, they are to continue 6-foot distancing. At games, the chairs that make up the 'bench' for non-playing players will be spread out like they were during volleyball season. A full-size basketball court can be divided into two halves, so there can be two pods in one gym. Coaches will do their best to keep them spread out on their side of the floor. For my team, I am looking at 15 players on each side in grades 9-12."
COVID testing is not required unless the players have symptoms or have been in close contact with someone who has tested positive.
While practices are closed to fans, a limited number of spectators — 25 percent capacity, capped at 150 attendees for indoor events and 250 for outdoor — will be allowed to games, Gov. Tim Waltz decided Jan. 6. Teams, coaches and officials will not be included in that number for high school sports, Minnesota State High School League spokesperson Tim Leighton said.
"Rules for spectators are to maintain 6-foot distance which with our arena mean we will be allowed approximately 65 spectators in the stands," Blaido said
Although crowds are limited, most games are available via live video online.
Le Sueur-Henderson will livestream all contests held in the high school gym via NFHS link: https://www.nfhsnetwork.com/schools/lesueurhenderson-high-school-le-sueur-mn. A subscription must be purchased to view those contests. "Most of the schools in our conference have NFHS streaming, so folks can view almost all of our conference games," LS-H Activities Director Jeff Christ said. "For the wrestling matches in our Middle School gym, we are working on doing some kind of a live stream on YouTube."
Cleveland High School boys and girls basketball will also be YouTube.
There will be no concessions at games which will have an affect on funding for youth sports which rely on it.
"It will impact our youth fundraising for sure," Roehrkasse said.
Keating added, "We have budgeted for this loss."
Marcussen said, "All of this has had a huge effect on fundraising. Most basketball programs rely on hosting youth tournaments during the winter to raise money for their programs. But with youth sports shut down as well, not much is happening."