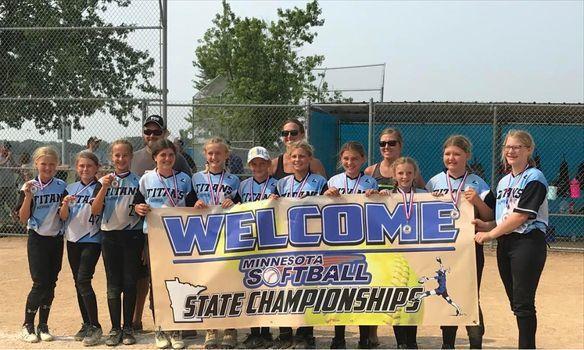 Last weekend, four Titans fastpitch softball teams celebrated placing in the state tournament, and three more teams are vying to qualify for state this upcoming weekend.
The ranking teams include the Titans 10U Black Team, which placed second in the Tier 6 state tournament out of 16 teams competing, and the Titans 10U Blue Team, which tied for seventh in the 24-team tier 7 tournament. The Titans 8U Blue Team tied for 15th, while the Titans 8U Black team placed 23rd.
"Every girl had a standout moment from the weekend," said Sarah Adams, an assistant coach of the 10U Black Team. "Our pitching kept us in every game. We had girls who came up with clutch hits when needed, and we made big plays in the field. It was a great team effort and was fun to see everyone play so well when we needed it."
The 10U Black Team faced off against eight teams over the course of the tournament and played five consecutive games on Sunday to come away with a tournament record of 6-2. The Titans slowly but surely advanced through the ranks on Saturday, defeating Forest Lake Stenglein 7-3, Bloomington Blast White 11-5, before narrowly losing 8-7 to Wayzata Blue Thompson in the quarterfinals.
The Titans climbed their way out of the losers bracket on Sunday. Titans Black led by topping SCC Black 15-3 and ROSA White 8-7 before earning their rematch against Wayzata. This time, Titans Black claimed the victory 9-2, but unfortunately the tournament wans;t over yet. Because the tournament was a double elimination bracket and Wayzata had gone undefeated, the Titans were tasked with defeating Wayzata not once, but twice. But at this point, the Titans were exhausted while Wayzata had played just two games that day. In the championship round, the Titans fell to Wayzata 12-1.
Making up the Titans Black roster was Ellie Adams, Lacey Beer, Bree-Anne Blaschko, Taylor Engel, McKenna Fredrickson, Carly Hartwig, Camryn Holicky, Elizabeth Holicky, Hallie Holicky. Myla O'Malley and Layla Sykes.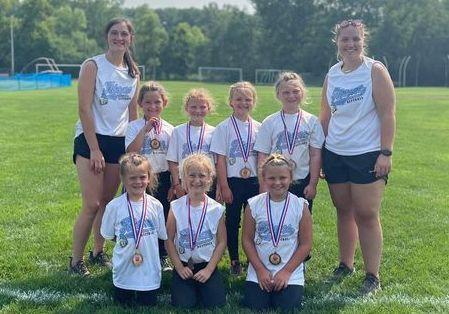 In the Tier 7 tournament, Titans Blue collected a record of 2-2. The Titans faced off against Eagle Ridge Black on Saturday and collected a n 11-5 win, but fell to Hopkins Blue 8-2 in the semifinals. The Titans followed up by defeating Fridley Columbia in the losers bracket 11-5, but fell in the next round by just one run to Faribault Fury 12-11.
Playing for Titans Blue 10U were Emily B., Elise F., Eydie F., Madelyn H., Jillian H., Morgan K., Lillian K., Annika M., Izabelle W. and Kelcie W.
The Titans Black 8U team finished the state tournament with a 0-4 record while the Titans Blue 8U team exited the tournament with a 0-3 record.
Playing for Titans Black 8U were Kallyn B., Maggie C., Lexi F., Alice H., Maryn J., Gabby N., Ruthie O., Aubrey P. and Mikayla S.On the Titans Blue 8U were Kendra A., Taylor B., Nora C., Myla H., Tessa H., Kayla H., Elizabeth K., Quinn S., Melanie V., Lauryn W., and Ava W.
This upcoming weekend, the Titans 14U Black, Titans 14U Blue and Titans 18U will be competing in the state qualifiers.