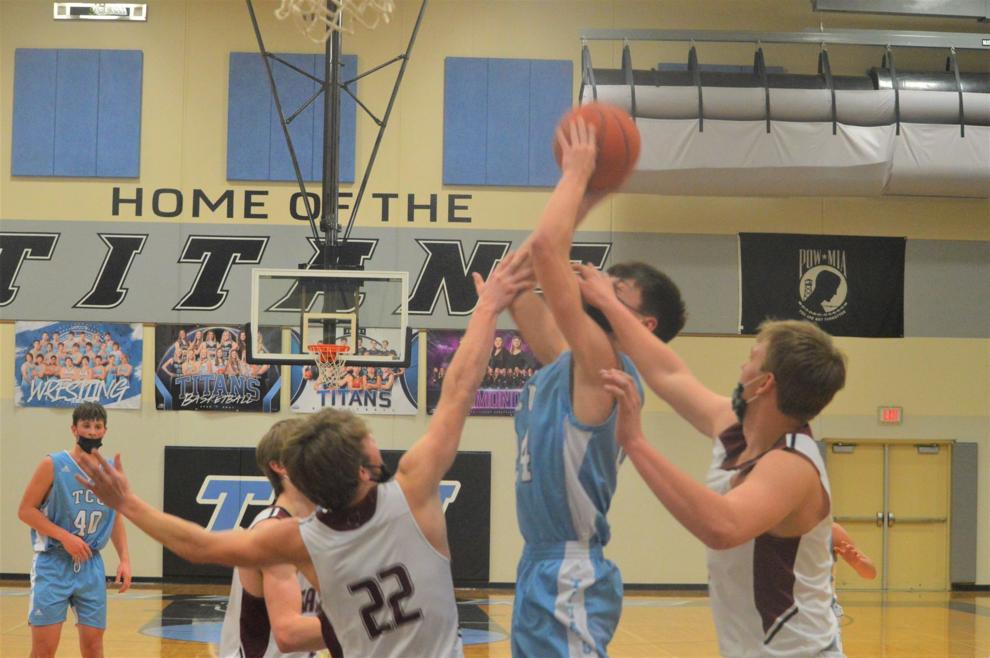 It was the Tri-City United boys basketball team's game to win. On Thursday, the Titans carried a narrow lead over the Norwood Young America, until a last minute 3-point field goal gave NYA the edge to defeat the Titans 41-40.
The game began with a strong performance for the Titans. While they didn't rack up too many points, the Titans kept control of the ball. NYA's efforts to score halted as the Titans took possession through turnovers and rebounds, giving TCU a 25-15 lead in the first half.
Adam Henze stood as the Titans' lead scorer putting 14 points on the board including two 3-point field goals. Fakourou Tandia collected nine points while Jonathan Hurd earned eight.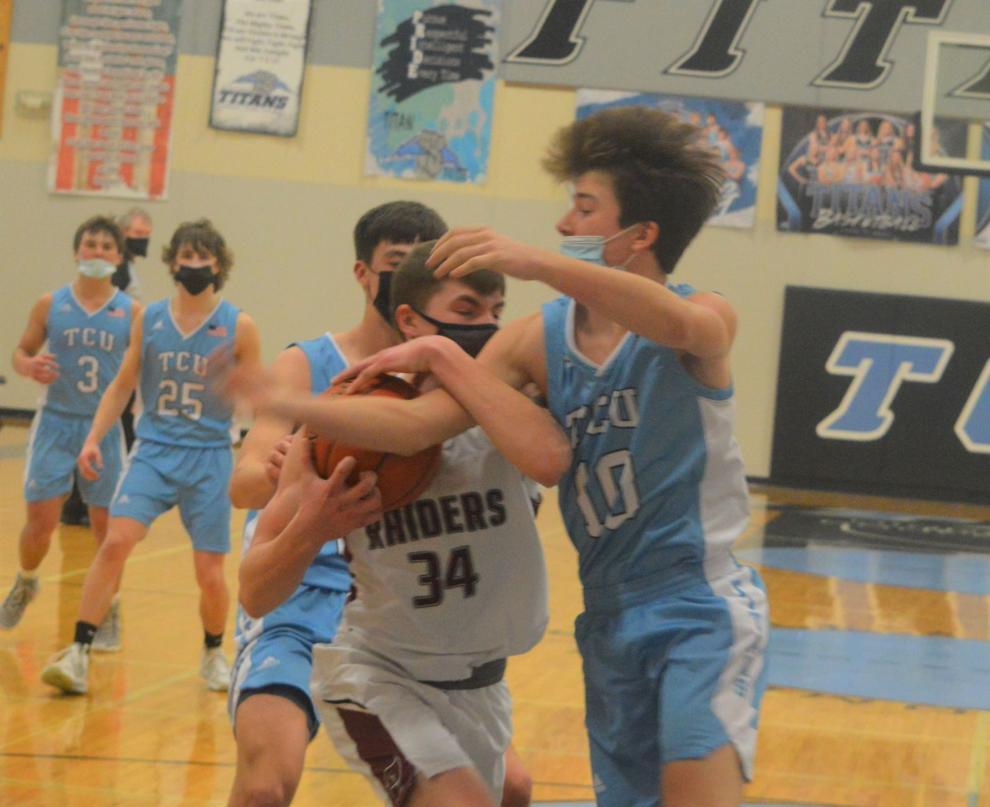 But when the teams returned for the second half, the dynamic of the game shifted. The Titans began giving up scoring opportunities as NYA collected turnovers and rebounds. While the Raiders upped their performance, the Titans didn't respond and their lead slowly chipped away.
"When we had good possessions on offense we were able to get the looks we wanted," said TCU Coach Kyle Johnson. "In the second half, we got impatient and we turned the ball over. We didn't have good possessions on offense and I wouldn't necessarily say we shot it great or anything crazy. When you let a team hang around like that and it's bad offense, bad offense, bad offense, eventually they are going to score."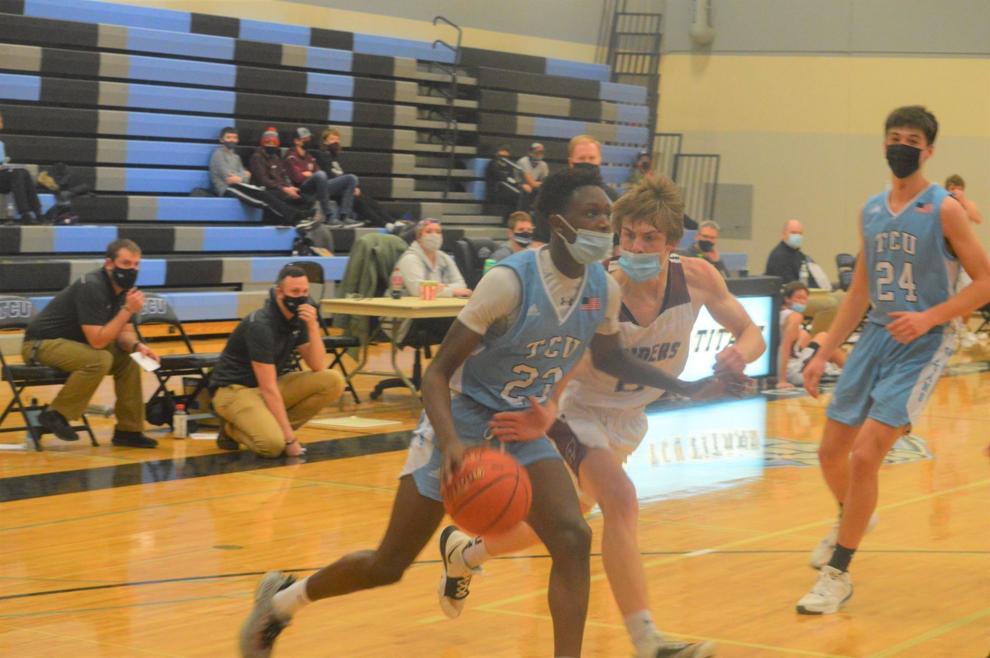 With just a minute left on the clock, the Titans lead had fallen 40-38. NYA needed just one shot to either push the game into overtime or overtake TCU and the Titans needed just one shot to secure their victory.
The game ramped up into an intense back-and-forth for possession. With the ball in the Raiders' hands, NYA finally usurped the Titans with a three-point field goal. With just 20 seconds left, the Titans ran a blitz to their hoop to catch up. With a foul by the Raiders, the Titans earned a free throw opportunity to tie up the game. However, the first shot bounced off the rim and the Raiders ran the ball to their end. The Raiders also missed their chance at the field goal and the ball was back in the Titans hands with just seven seconds left to score. The Titans threw the ball halfway across the court, but the distance was too far. Their final passing attempt missed and the Titans lost by just one point.