The Tri-City United girls soccer team gave it their all on Thursday in their first game of the season, but it was an uphill battle. The Titans, in their second year of the girls soccer program, was pitted against Jordan, an older team which made it to last year's section tournament. Despite their best efforts, TCU fell to the Jaguars 16-0.
"I felt really good about it from the standpoint that we played a team that is full of seniors," said TCU soccer coach Carey Langer. "They are very stacked, and they play very well together … They did such a good job of full control that it made it very difficult for us to gain any kind of momentum. But I am very pleased with how my girls responded to it."
Though the Jaguars were stacked with older players, the Titans were much greener. Both the TCU soccer program and the girls themselves are young with just one senior on the team. But even with the odds against them and high 80 degree temps beating down on the field, the girls persevered.
"I thought they handled it well, and they never gave up," said Langer. "That's what I love most about my girls."
The Jaguars played to their strengths as an aggressive team and kept the game on the Titans' side of the field. Under constant pressure to defend their goal, the Titans had few opportunities to reach the Jaguars' side of the field and had no shots on goal.
Nevertheless, the Titans worked with the cards dealt. Defenders Liz Beth Mendez, Ava Dresow, Gladalupe Lopez and team captain Michelle Ramirez blockaded the Jaguars from shooting. Goalies Danessa Buckingham and Calley Stephens pulled their weight with eight and four saves respectively.
"Defensively I think we played really well," said Langer. "I think they handled a lot of pressure from a team that is really good offensively and those girls know how to shoot a ball. They handled it about as well as they could."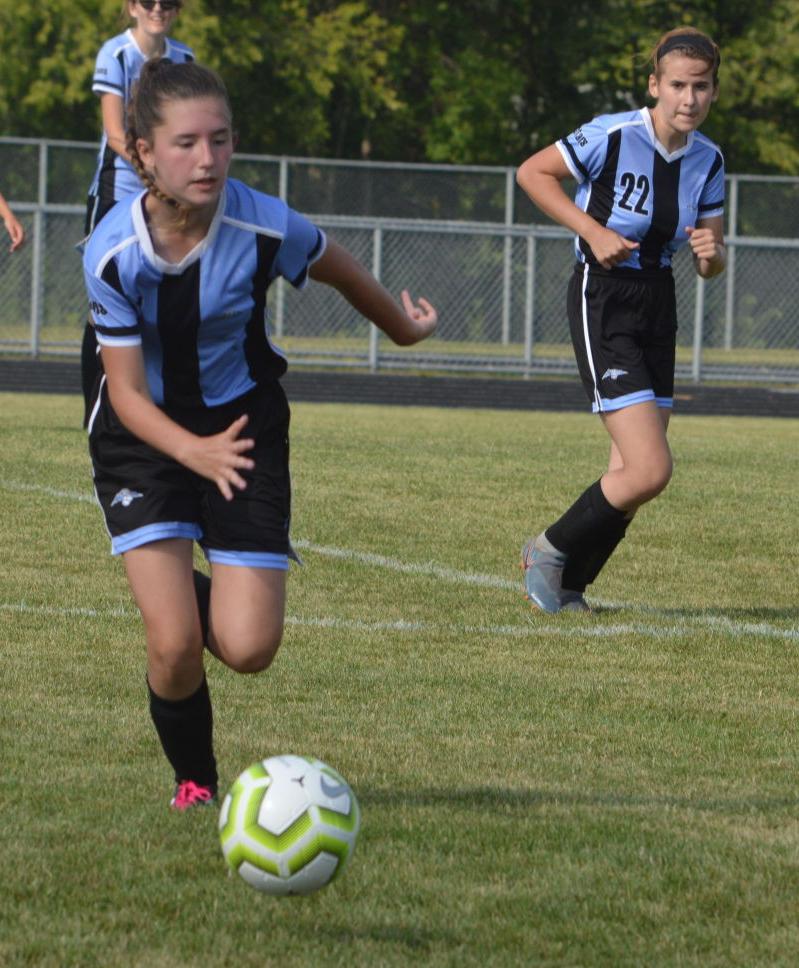 The coach added that the team saw a lot of improvement from last year. In their first game the girls were already attempting and making plays they struggled with in the previous season.
"I saw them making runs to open spaces and looking to make passes that they weren't always successful getting them there, but they were making those runs and they were sometimes making some of those passes," said Langer. "That's a huge improvement from where we were a year ago where we only had 1-2 people we would rely on to dribble around the other team."
For this season, Langer's focus is on improving the team's soccer mastery and getting the team take advantage of more opportunities.
"If we can make our weakest player a much better player then we know as a program we take that next step up and we become a better program and everyone becomes a better player," said Langer. "We're going to try and win some games and I think we're going to try and achieve a new level in soccer."