The Tri-City United boys soccer team faced an uphill battle in the opening round of the 2A section tournament. The No. 14 seed Titans were up against No. 3 seed Bloomington Kennedy. It was a clean sweep for the Eagles, who took down the Titans 11-0.
The Eagles didn't give the Titans many scoring opportunities over the game. Offensive midfielder Marcos Mendez, wing midfielder Rafael Balacazar and defensive midfielder Frankie Sanchez carried the ball down the field, but collectively the team earned just three shots on goal.
Meanwhile, Bloomington Kennedy put on the pressure. Goalkeeper Dominick Miland saved a majority of balls this game with 18, but the Eagles were successful in pushing four goals through in the first half and adding even more with seven in the second.
Up against a team with a much better record, the Titans were even more disadvantaged with a winnowed offensive roster. Junior forward Kris Ruiz and senior forward Alex Balcazar were the team's most consistent scorers all season, but both were absent due to injury.
With the loss at sections, the team's record this season stands at 2-8. Both the Titans boys and girls teams were young at just two years old and TCU Coach Carey Langer has been optimistic that the teams will grow as the years progress. 
The boys team also had some notable standouts this season. Dominick Miland ends the season ranked at number 10 in total saves in the entire Minnesota State High School League with 103. The team also had standout scorers in Kris Ruiz and Alex Balcazar. Balcazar finished the season with the most goals and shots on goal with six and 30 respectively. Ruiz collected four goals, 22 shots on goal and led in assists with a total of two.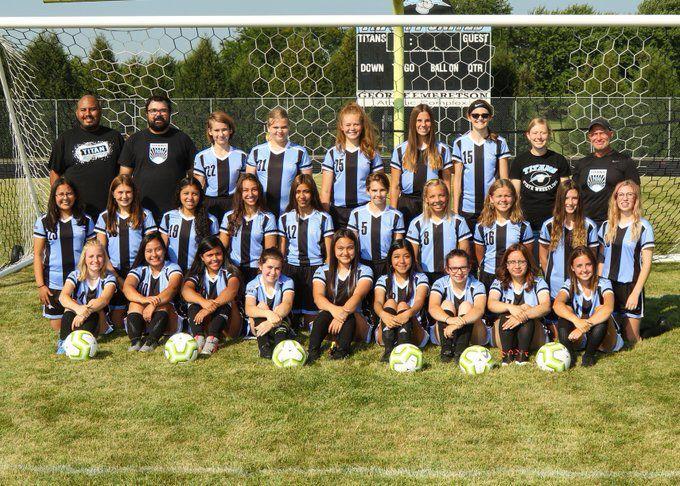 The Tri-City United girls team ended their season with a forfeit to Waconia. The Titans were seeded No. 16 in the section tournament, compared to Waconia seeded at No. 1. The girls ended their season with an 0-8 record.