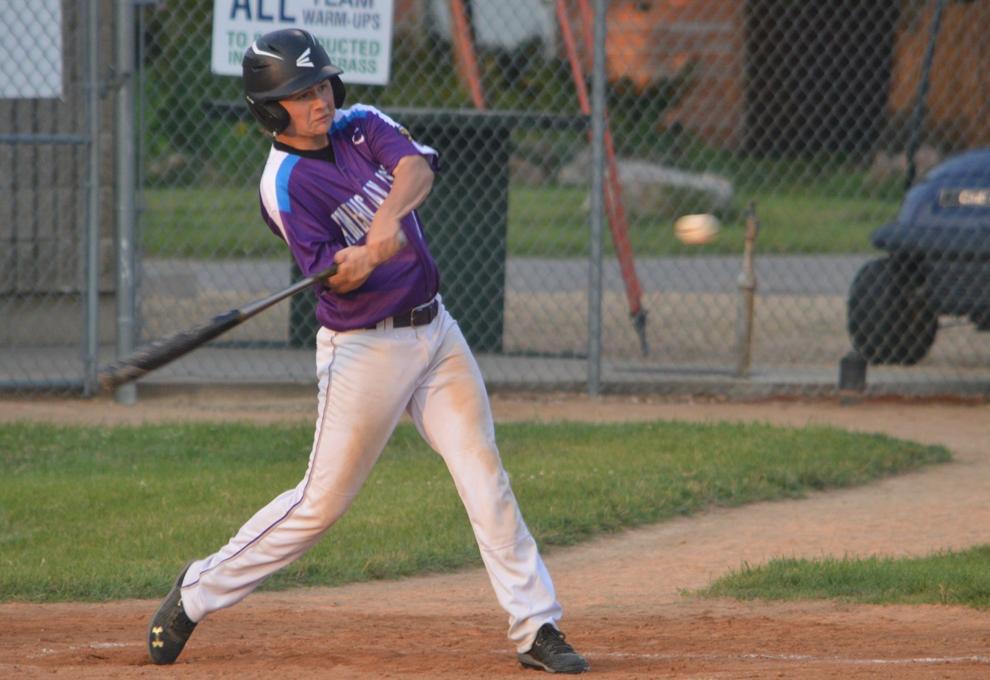 The Tri-Legion baseball team prevailed over Cleveland Legion in their final game before the sub-state tournament. Both teams battled in a close game on Monday, but Tri-Legion leaped ahead of the competition with two triples in the sixth inning. Tri-Legion nearly doubled its score and won the game 15-8.
Despite the score, it was a tight game with Cleveland taking the lead early on. Cleveland Legion knocked out Tri-Legion 1-2-3 at the top of the first before Elijah Sullivan put the first run on the board after walking to first and running home on a sacrifice fly by Lucas Walechka.
Tri-Legion bounced back and took the lead in the second inning. Dylan Hollom opened with a walk and stole second before Nolan Readmond walked. Both batters ran home on double by Devin Whiteis, who was knocked in by Adam Henze with a single to take the lead 3-1.
However, Cleveland tied the game by the end of the inning. Jackson Meyer scored all on his own by opening with a single, running to second on an error, stealing third and advancing home on a wild pitch. Kaleb Timlin then walked on base and was doubled in by Carter Dylla. Those two runs locked Cleveland and Tri-Legion at 3-3.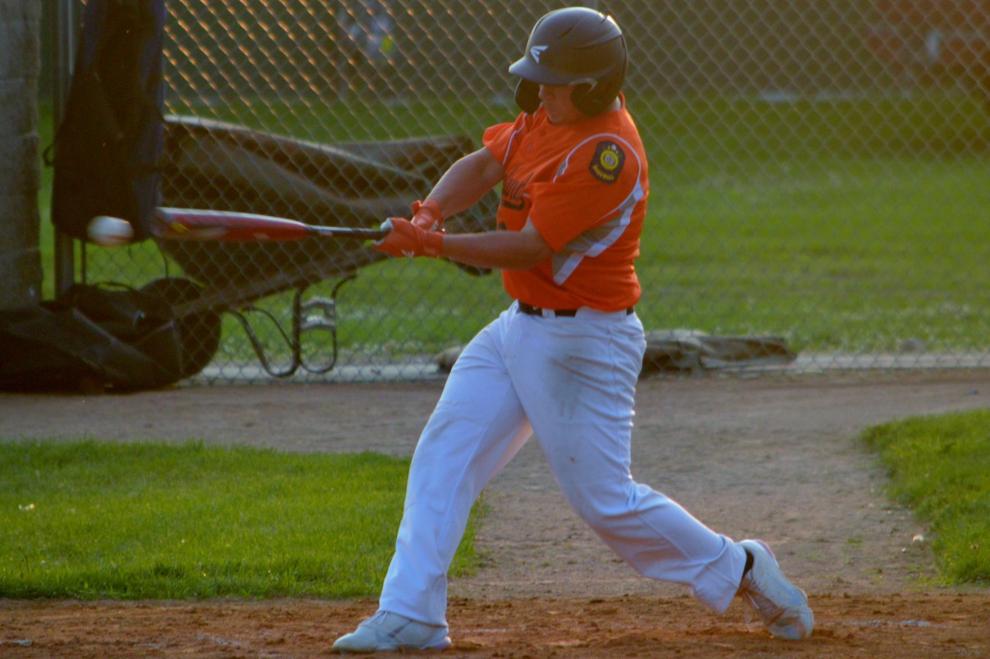 Tri-Legion jumped ahead once again with three runs in the top of the third. Caden O'Malley was hit by a pitch at the top, before stealing second and reaching third on a wild pitch, while Carter O'Malley walked.
Nolan Readmond doubled in the O'Malleys with a fly ball to left field and reached third on the throw. Jayson Macho sent Readmond home with a single, giving Tri-Legion a 6-3 edge.
But as soon as Tri-Legion won back the lead, it lost it, as Cleveland tied up the game once again. Walecheka singled, advanced to second on an error, ran to third on a passed ball and scored on a fielder's choice to collect Cleveland's fourth run. Colin Krenik added to the score by reaching first on an error and scoring on a ground out. Timlin was then knocked in on a single by Dylla to tie the game 6-6.
Tri-Legion had better luck holding onto their lead as they entered the fourth inning. Caden O'Malley scored Tri-:Legion's seventh run after singling, advancing to second on a throw, stealing third and reaching home on a single by Carter O'Malley. This time, Tri-Legion held up Cleveland by knocking the team out 1-2-3 in the bottom of the fourth and running a scoreless fifth inning.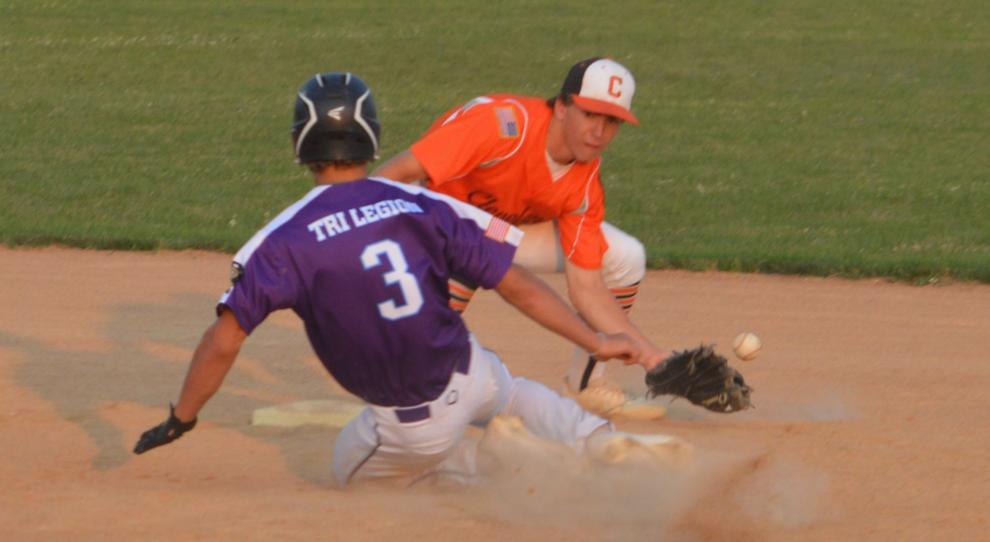 At 7-6, the score was too close for comfort, but Tri-Legion earned their big break in the sixth inning with two triples to rack up the score. Caden O'Malley, Carter O'Malley and Chris Johnson loaded up the bases at the top of the inning in two walks and a single. Macho stepped up to the plate and batted not one, not two, but three runners home with a triple line drive into center field. Macho scored easily on a single by Whiteis. Tri-Legion was graced with another triple by Mavrick Birdsell sending Whiteis home. Birdsell scored on a single by Dylan Westeman and Tri-Legion now stood at a 13-6 advantage.
Cleveland attempted to narrow the gap, but couldn't match Tri-Legion's gains. Dylla scored in the bottom on a fly out, but Tri-Legion expanded their lead with two more runs in the top of the seventh. Carter O'Malley scored on a walk and a single by Hollom and Hollom advanced home on a passed ball.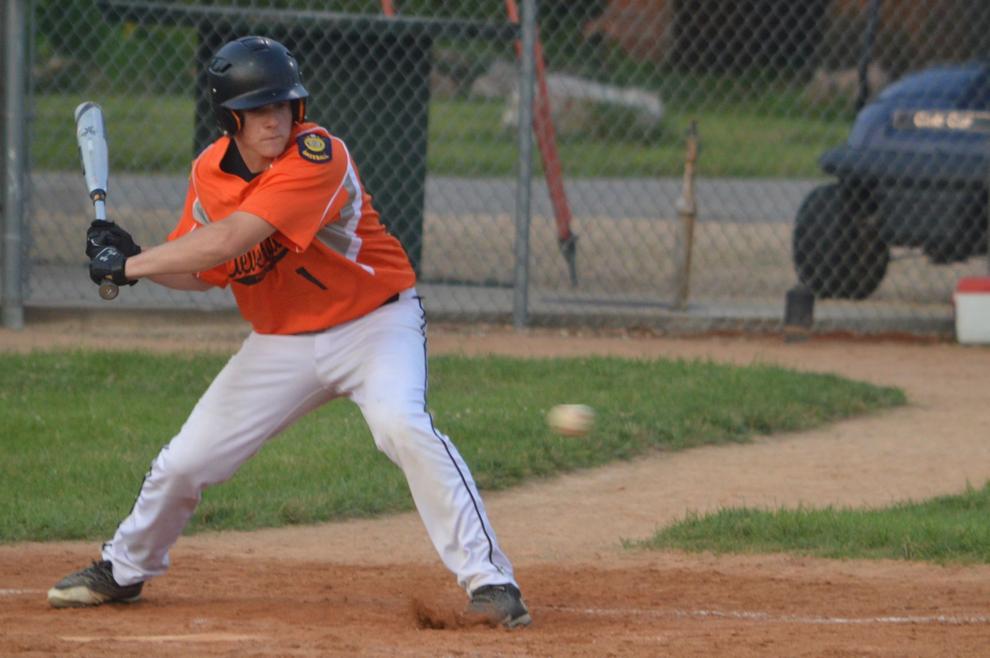 Down eight runs, Cleveland had just one inning left to overcome their losses. Tanyon Hoheisel opened with a single and scored on a passed ball, putting the score at 15-8. However, there was little room for the rest of the Cleveland team to score and Tri-Legion took the win.
Caden O'Malley and Carter O'Malley ranked as Tri-Legion's top scorers with three runs each. Dylan Hollom, Noah Readmond and Devin Whiteis contributed two runs, while Chris Johnson, Jayson Macho and Mavrick Birdsell picked up one each. Macho led the team in RBIs with four, followed by Whiteis with three and Readmond with two.
Carter O'Malley pitched 5⅓ innings for Tri-Legion and threw six strikeouts and 64 strikes over 108 pitches while giving up four hits and six runs. Mavriock Birdsell pitched for the remaining 1⅔ innings and threw one strikeout and 24 strikes over 54 pitches while giving up two hits and two runs.
Kaleb Timlin led Cleveland in scoring with two runs while Carter Dylla, Elijah Sullivan, Lucas Walechka, Colin Krenik, Jackson Meyer and Tanyon Hoheisei each picked up a run. Dylla led in RBIs with two.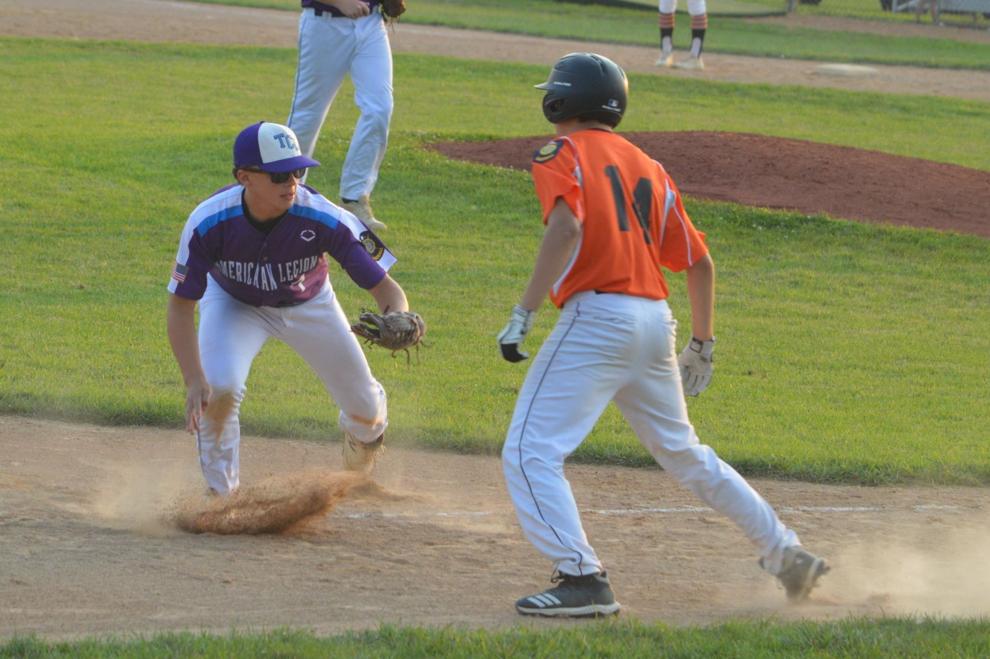 Tanyon Hoheisei pitched the first three innings for Cleveland, throwing three strikeouts and 35 strikes over 62 pitches while giving up six runs and six hits. Colin Krenik pitched for innings 4-6, throwing four strikeouts and 46 strikes over 67 pitches while giving up seven runs and nine hits. In the seventh inning, Jackson Meyer threw one strikeout and 16 strikes over 34 pitches while giving up two runs and two hits.
Both teams are set to compete at the upcoming sub-state tournament in Green Isle and Arlington. Tri-Legion opens against Kenyon on Friday at 2 p.m. Cleveland is set to face Randolph on Saturday at 2 p.m. at Green Isle.
The tournament is double elimination and will be held over the July 16-18 and 23-25 weekends. There are six games for each team on the road to the championship July 24 at 1 p.m. at Green Isle.