This fall marks the sophomore season of the fledgling Tri-City United soccer program and two team captains are doing their part to help the team succeed. 
Returning to the helm of the TCU girls soccer team is junior Michelle Ramirez. After leading the team in her sophomore year during the program's inaugural season, Ramirez is leading as a team captain yet again with goals of helping the young team master the sport.
On the boys' side, junior Kris Ruiz is stepping as a team captain and helping rebuild a team that's lost eight senior starters from last season. It's a lot of responsibility, but Ruiz is hoping to net as many wins for the team as possible.
While the program is new, the captains' passion for soccer dates back to when they were young. Ramirez picked up the game when she was 6, while Ruiz started at 7 with his family and spent his summers playing with the Tri-City United Soccer Club.
Le Sueur County News sat down with both captains to learn more about why they play and their prospects for the new season.
How does it feel to be a team captain?
"I'm very grateful to be pushing our team forward, to keep pushing our team to get better," said Ramirez. "It's our second year, but it's good to have this position and keep everybody's spirits up."
"It's a great honor for me to be a captain for this great school," said Ruiz.
What do you love about playing soccer?
"The girls, my team," said Ramirez. "Win or lose we have each other's backs. We stay positive, and we never stop trying. We move forward."
"I love everything really," said Ruiz. "It's like a work of art when you're playing. The feeling you get is the best thing when you're playing the game. It's definitely one of the best feelings you can get."
"I'm looking forward to playing with my buddies because soon we'll be going off to college, and we won't be playing as much as we used to," Ruiz added. "I'm definitely enjoying the time while I can with my friends and my school.
How do you feel about the team this year?
"I'm very very excited. We have a lot of potential this year," said Ramirez.  "We do have a lot of new girls again so teaching them the positions is always fun, and then playing with the girls from last year is always fun. We click, it's great."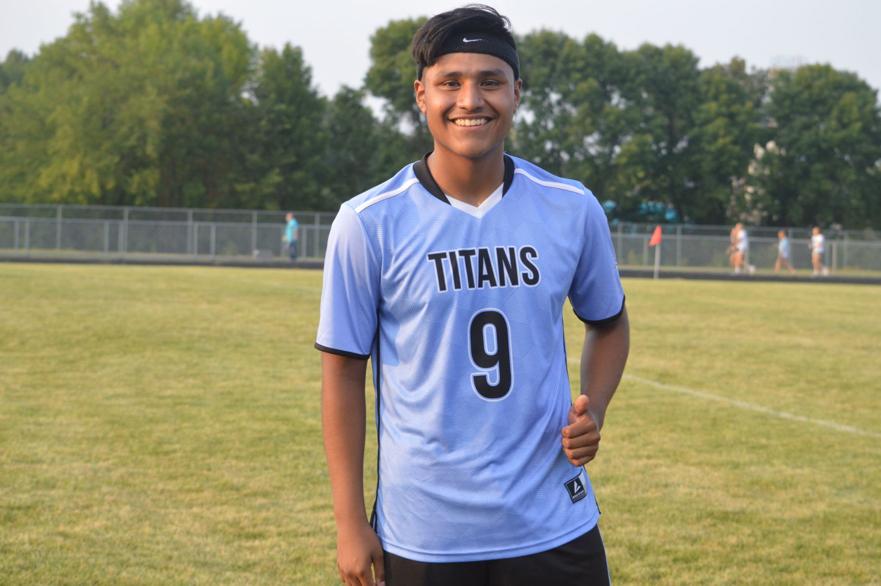 "The team is very fairly young, but they are a very talented team," said Ruiz.  "We are definitely going to grow as the season progresses. As the years go by, our team will grow strong."
What are your goals for the season?
"I would love to say win a couple games; I think that's everybody's goal, but just improvement for everybody's scores, making them more even and keep pushing them forward and just keeping them moving," said Ramirez. "Little things matter and that's how we grow."
"Win as many games as possible," said Ruiz. 
Do you have any personal goals?
"I think if I just keep pushing this team, keep our spirits up because it is going to be hard playing against super advanced teams and seniors," said Ramirez. "We're a very younger varsity team, so I think my goal is to keep everybody happy and know that there's progress." 
"I want to get some good highlights for college teams, 15 goals," said Ruiz.