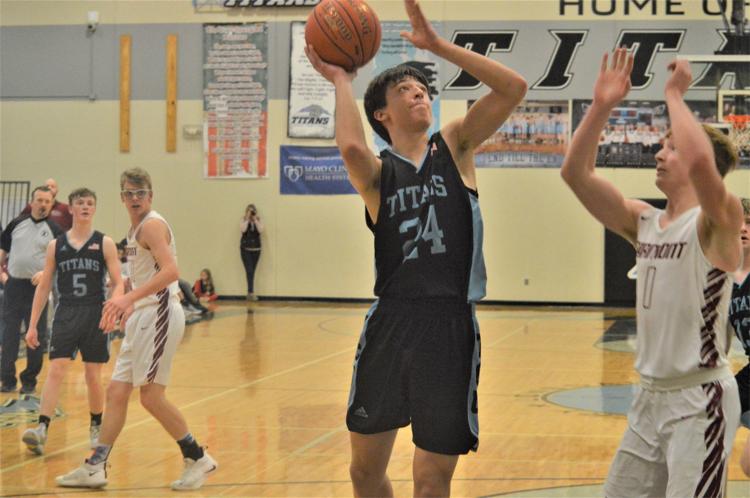 In their first game playing each other this season, Fairmont nearly doubled the Titans' output, winning 72-37.
"I thought we did some really good things in spurts," said TCU coach Austin Pinke of the Feb. 24 game.. "They exploited a ton of our weakness tonight, and that got them ahead the way they did. But I was just telling the guys we had our basketball caps on. We were making some basketball plays, and it's fun to look back at the beginning of the season and see where we're at now. That's always the goal."
Between a robust defense and high turnover rate, the Cardinals left little room for scoring opportunities for the Titans. However, the Titans played well where they could. Mason Vosejpka led with 10 points. The freshman center collected four of his points on the free-throw line and pushed his way through the Cardinals to produce layups.
Hank Hollicky and Collin Barnett each contributed six points for the Titans. Holicky turned out a 100 percent free throw completion rate between four attempts, while Barnett was an all-around performer assisting the Titans on both offense and defense."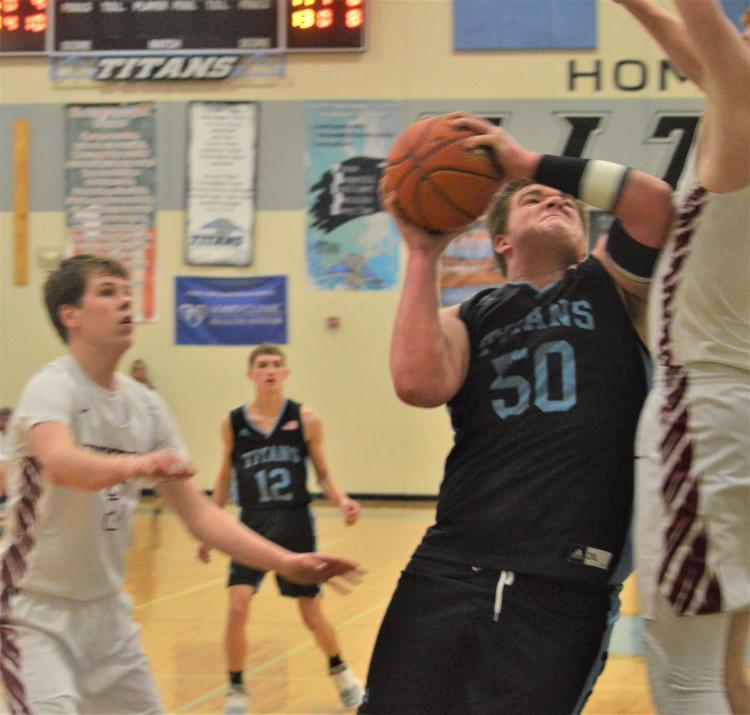 "I thought Mason Vosejpka did really well on their big guys tonight defensively," said Pinke. "Offensively as well he had himself a nice game. He had a good game tonight. Colin Barnett as well. I'm not sure how many points he had but in certain games and certain situations that's all that matters and he played a pretty solid game defensively and offensively distributing the ball and that helped us out as a team."
"I think overall, we've always played hard," added Pinke. "What we've struggled with is making smart basketball decisions, making smart basketball plays. I think we're getting better in that area."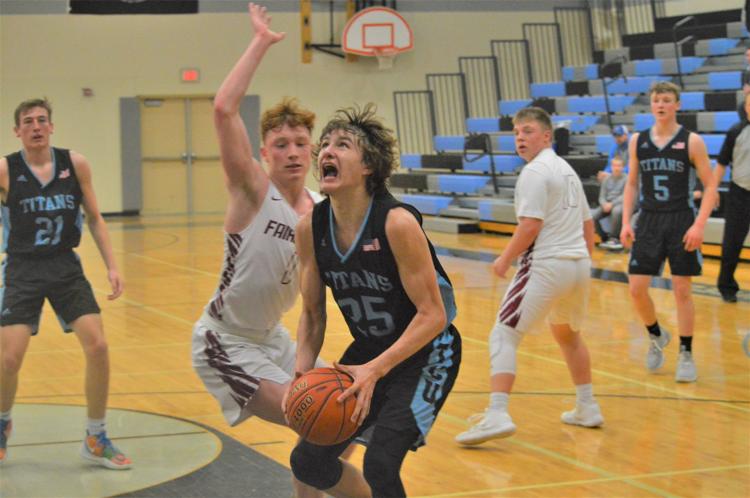 The Titans (1-24) will finish their regular season on Thursday, Feb. 27, when they'll travel to Lake Crystal to compete against Lake Crystal-Wellcome Memorial at 7:15 p.m. Come Saturday, the Titans will be competing in the section tournament, the seeds for which have not been calculated yet.
"Whoever we play we're going to work hard and play the best we can," said Pinke.