In this world of the COVID-19 pandemic, athletes are not allowed to gather together and play high school sports.
But that's not stopping them from staying in shape by working out at home. And they're getting guidance from high school strength and conditioning coaches with tips, online videos and classes on how to do it right.
Not just the big, tough guys are lifting weights.
Tri-City United
Tri-City United strength and conditioning coach Andrew Meier said there are many ways to creatively get in shape without exercise equipment.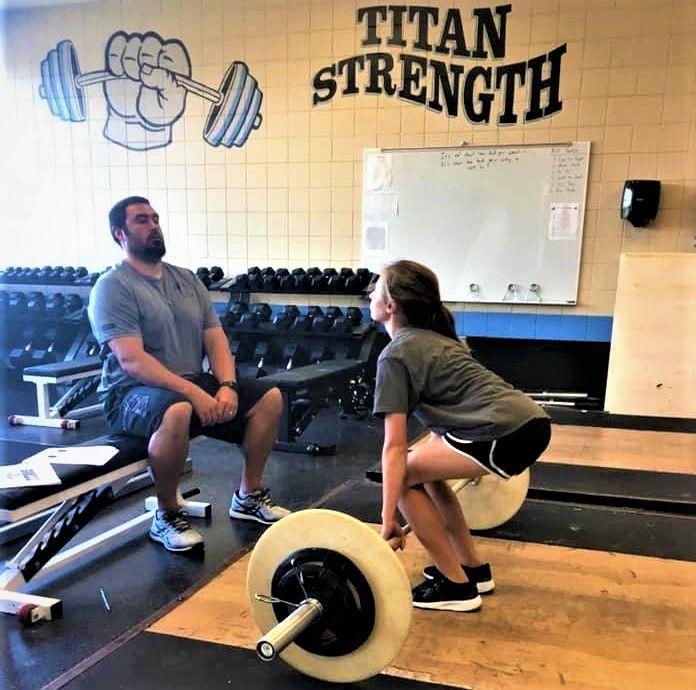 "All good programs are built around the idea of having certain components in them," he said. "So if you squat, pull, press, row and Olympic lift you will have a very solid program. Be creative if you don't have access to a gym and find ways to include these components. Another component that requires zero equipment is sprinting for speed and explosion."
For those without weights, Meier recommends using broomsticks, milk jugs, canned food, going outside and finding heavy things to lift. Meier has not posted any of his programs online but has shared them out to TCU athletes who have asked for them.
Meier, who is the original S&C coach at TCU in his eighth year, has a few different programs depending on the setting.
"I use an in-season program designed for lifting twice a week," he said. "I have an Off-Season program designed for lifting three times a week. I also have a program I use with my students who take my S & C (Strength and Conditioning) classes in school and lastly I have a program I use for my Olympic Weightlifters during our season."
Meier, who has coached football, basketball and Olympic weightlifting, said all sports can benefit from weight lifting. "I am a firm believer that all athletes should be using the same things when designing and implementing a program. I believe all sports programs should be using the weightroom to develop their kids into bigger, faster, stronger athletes."
From 50 to 60 students take his S & C Classes and another 40 to 50 athletes are on his Olympic Lifting Team. "There is some crossover, so I am guessing around 60 to 70 total kids," Meier said.
Exercising programs do not need to change during the virus.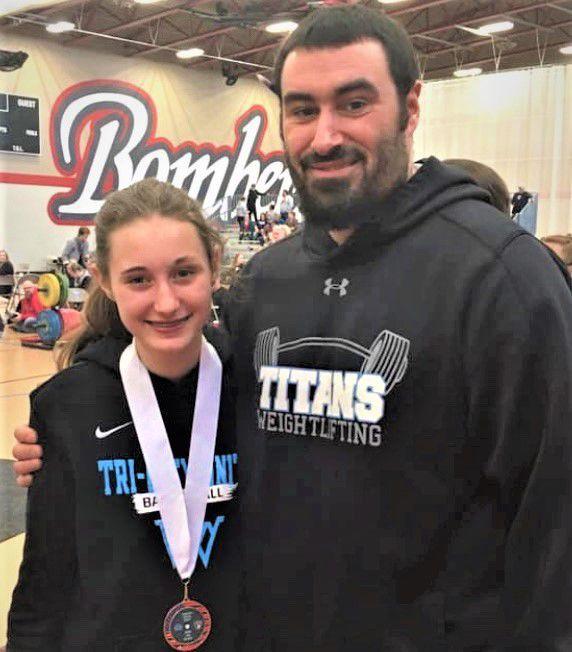 "If the athletes are motivated to get better, I don't think there is much that needs to change from a design and implementation standpoint," Meier said. "Again athletes may need to get a little creative to be able to do some of the movements."
Some athletes may take it easy during the pandemic and not properly prepare for sports.
"I am sure there will be some athletes who will use this pandemic as an excuse to not workout as hard or as often as they should," Meier said, "but I think as a coach that will show you who really wants to be good and which team and players have good leaders."
Meier doesn't think there should be a difference between high school and college strength and conditioning.
"If you have a good S & C coach and program, you will be doing the same types of movements in both because these are the most beneficial things that have been scientifically proven to make bigger and more explosive athletes, which I think every coach would want," Meier said. "I know a lot of college S & C coaches would love it if all of their athletes had the proper training on these movements in high school. Unfortunately, a lot of high school athletes don't get that good instruction and lack knowledge and understanding on how to do certain lifts. This leaves college coaches having to spend time educating the athletes."
A lot of big schools have a S & C coach, but Meier thinks "that it is improving across the country. There are still a lot of schools who rely on sport coaches who have very little training in the subject to run programs, This leads to poor mechanics and just bad teaching form for most athletes.
"The weight room can be a great place to make dreams become a reality, but if not done correctly it can also be a place where dreams go to die. Proper instruction on form can and will go a long way. Don't worry so much about the weight because with good form the weight will come. Trust the basics and don't fall for all the gimmicks that you see on the internet."