The season ended sooner than expected for the Minnesota River Bulldogs boys hockey team.
The No. 10 seeded La Crescent/Hokah Lancers upset the No. 7 seeded Bulldogs 3-1 in the first round of the Section 1A playoffs Tuesday night at Le Sueur Community Center.
The Bulldogs (9-5) beat the Lancers (5-11) during the regular season 6-1 on Jan. 26.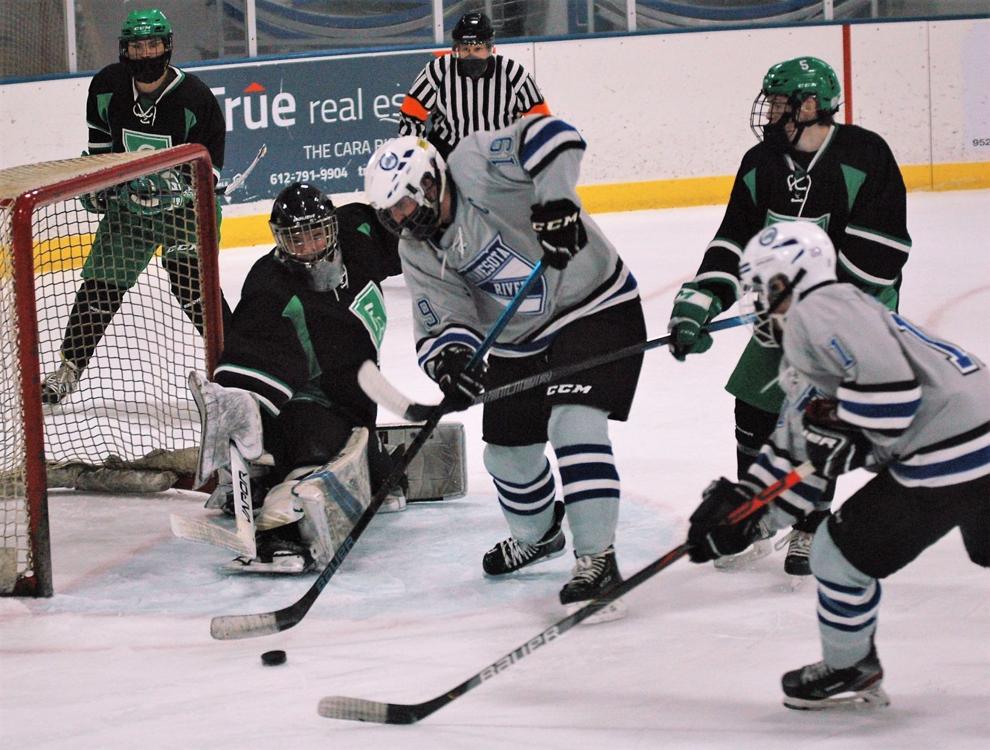 But in the rematch, La Crescent took a 2-0 lead in the first period.
Senior forward Elijah Faas, assisted by sophomore forward Sawyer Christianson, opened the scoring with an even-strength goal at 3:29.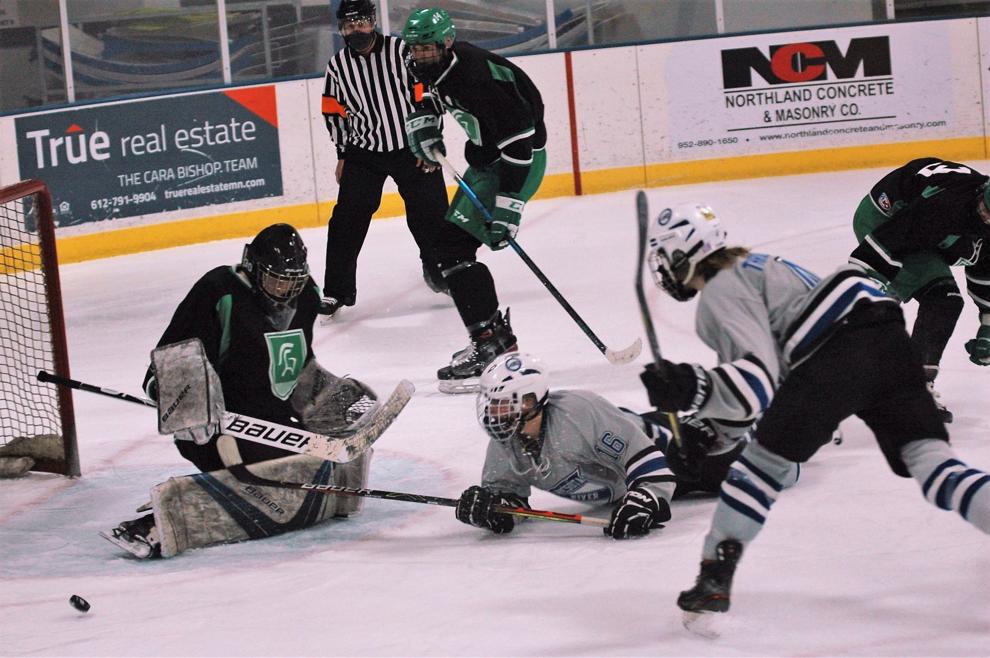 The Lancers upped their lead to 2-0 on a shorthanded goal at 7:45 by sophomore forward Cooper Carlson, assisted by freshman forward Wyatt Farrell.
After a scoreless second period, the Bulldogs cut the lead to 2-1 with an even-strength goal 1:53 into the third period on a scramble in front. Senior wing Tyler Erickson took the initial shot, and senior center Logan Throldahl put in the rebound.
The Bulldogs had a good opportunity to tie the score on a power play with 3:34 left to play, but they failed to score.
Minnesota River then took a penalty of their own with 1:13 remaining. With the Bulldogs trailing 2-1 and playing a man short, Farrell scored a power-play goal, assisted by senior defenseman Owen Davidson, into an open net with 4 seconds left to earn the 3-1 victory.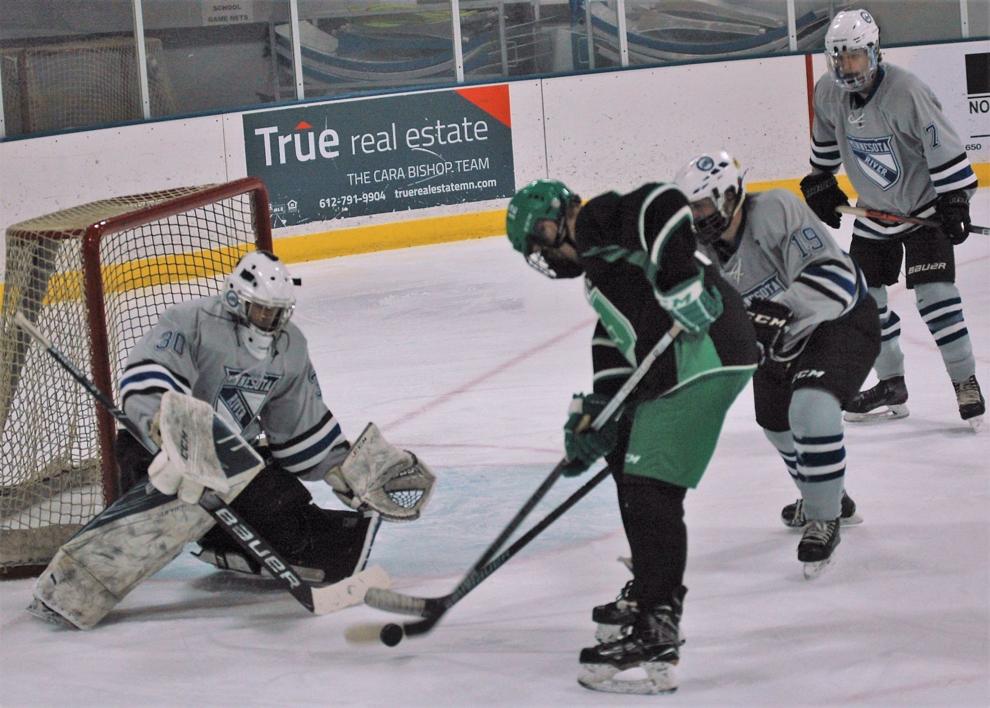 La Crescent out shot the Bulldogs 39-32. Bulldogs goalie Logan Moe made 36 saves, while Lancers netminder Logan Yehle had 31 stops.
The Bulldogs graduate 11 seniors: forwards Throldahl, Erickson, Finn Gibson, Reece Weydert, Seth Reicks, Brady Sowder; defensemen Blake McVenes, Aiden Blaschko, Brandon McLean, Jake Rimstad; and goalie Logan Moe.
In other games Tuesday, No. 8 seeded Waseca (11-7) defeated No. 9 Winona/Cotter (5-12-1) 5-1, and No. 6 Rochester Lourdes (10-5-1) shut out No. 11 Austin (0-16) 8-0.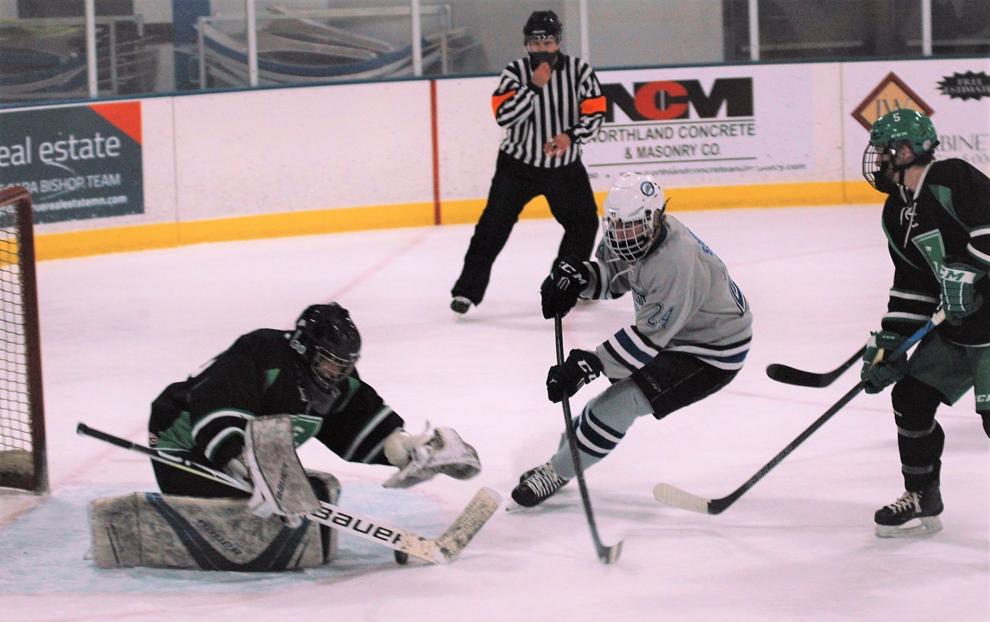 The top five seeded teams in the section had first-round byes and open play Thursday.
In the quarterfinals Thursday, No. 1 seeded Dodge County (13-3-1) hosts Waseca at 7 p.m.; No. 4 Faribault (8-6-2) hosts No. 5 Albert Lea (8-8) at 7 p.m., No. 3 Mankato West (14-4-2) hosts Lourdes at 5 p.m. at All-Seasons Arena, and defending champion No. 2 Mankato East/Loyola (13-4) hosts La Crescent-Hokah at 7:30 p.m. at All-Seasons.