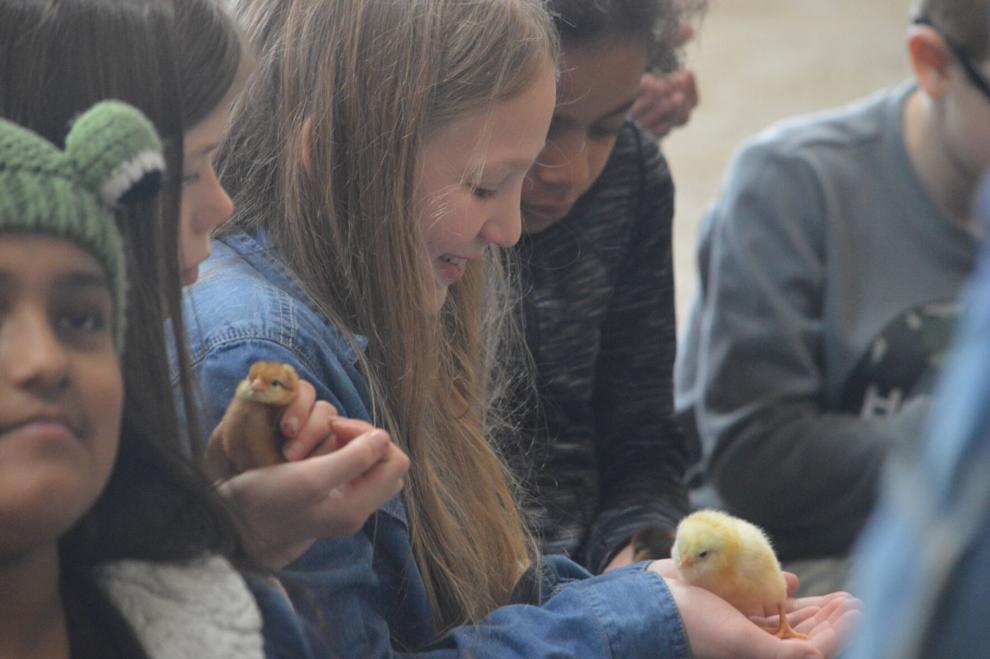 Kids on two feet met kids on four hooves at the annual baby animal day.
Hosted by the Tri-City City United Future Farmers of America (TCU), the Thursday field trip was a rare chance for elementary school children to get an up-close look at baby barnyard animals.
Roughly 700 Kindergarten up to fourth grade students from Tri-City United Le Center, Montgomery and Lonsdale traveled by bus in hour intervals to the Le Sueur County Fairgrounds for a first hand education in animal agriculture.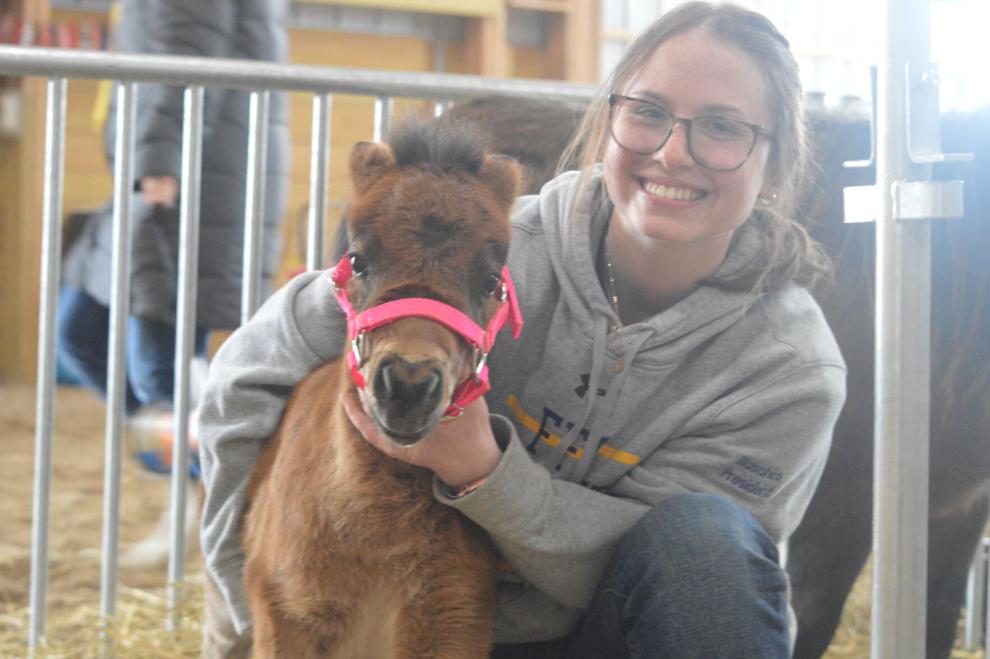 "We like it because it exposes kids to agriculture at a young age and gets them excited about animals," said Hayley Soweja, Industrial Technology Instructor at TCU High School. "I have students who are seniors who still remember the baby animal fair they went to, so I would say it's a highlight of their school year."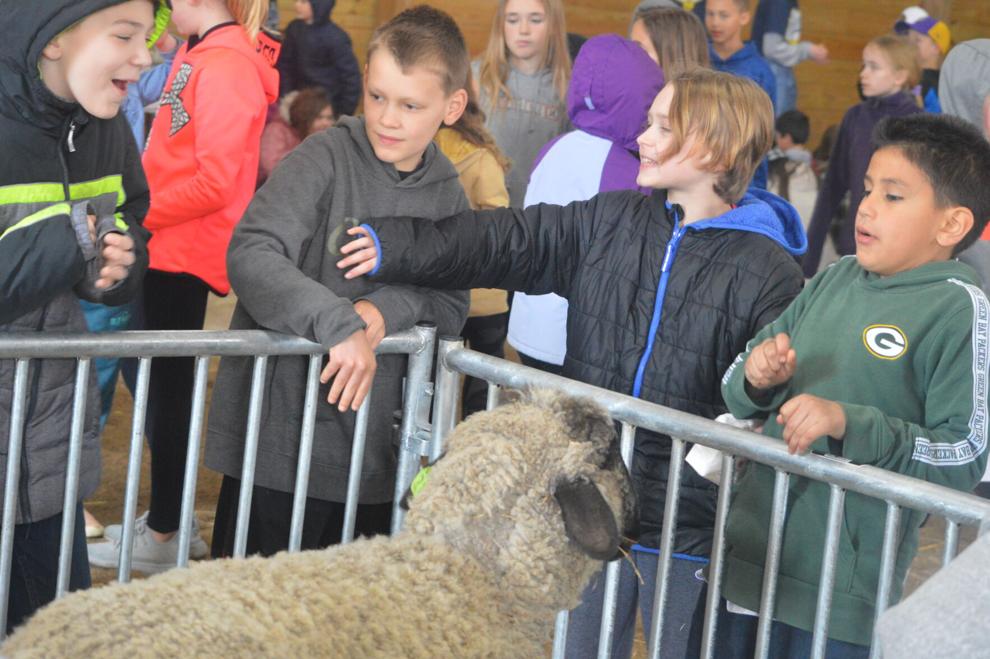 All of the animals housed in the fairgrounds were raised by TCU FFA members like TCU FFA President Kendra Blaschko. The TCU senior brought several animals off her Le Center farm including a pen of young goats (kids), black bunnies and perhaps one of the most popular attractions — two miniature horses.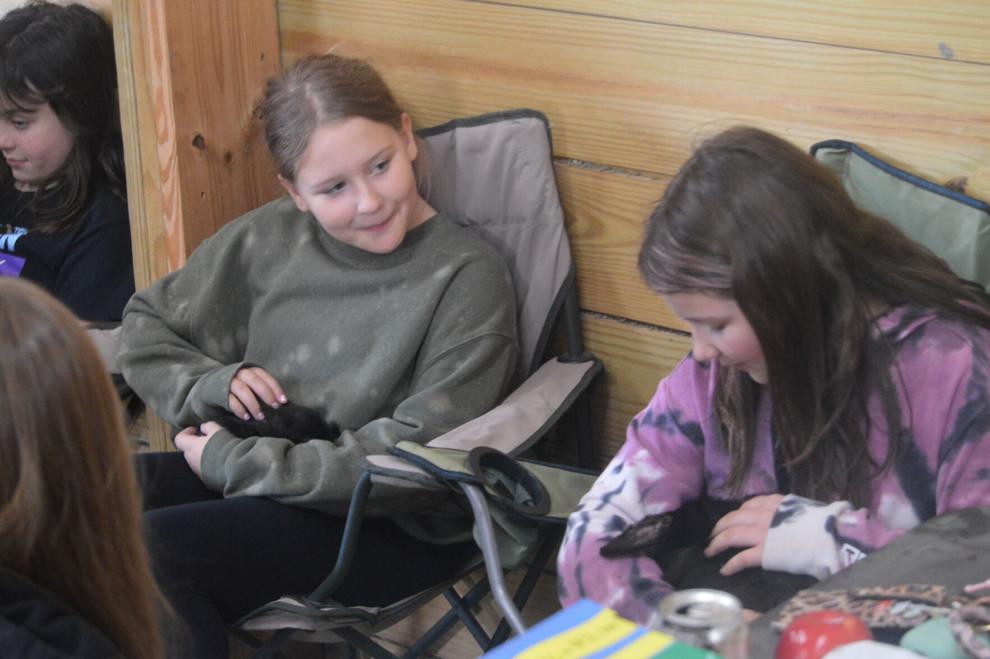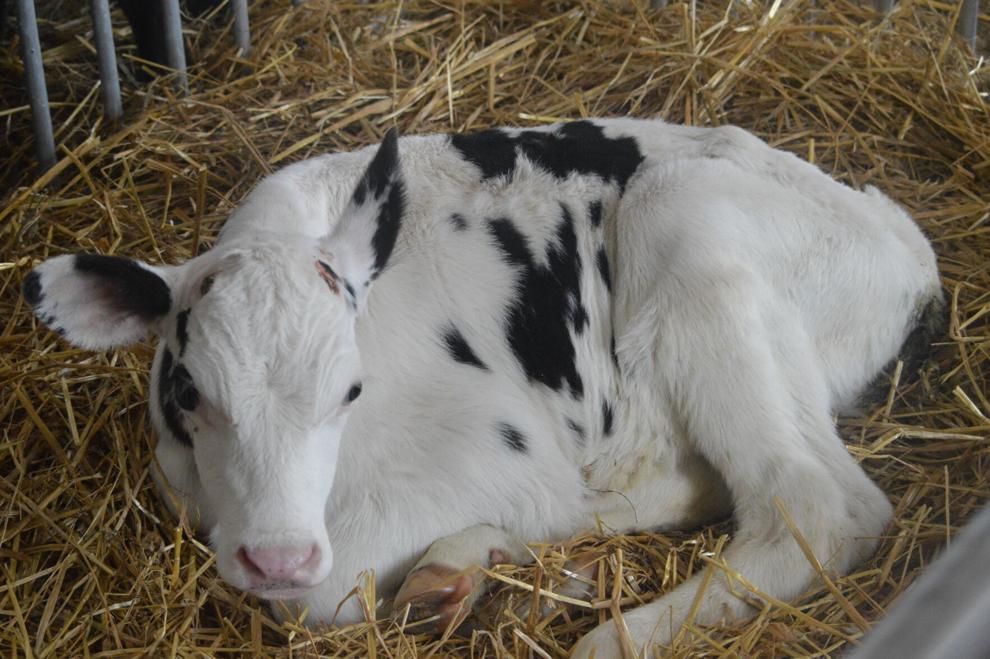 Blaschko introduced the kids to Candice, a one month foal born around Easter even smaller than the kids who poked their hands through the pen to pet her. The infant horse was playful and a bit skittish, and would occasionally run behind its mother Janelle — who appeared as exhausted as any parent of a newborn.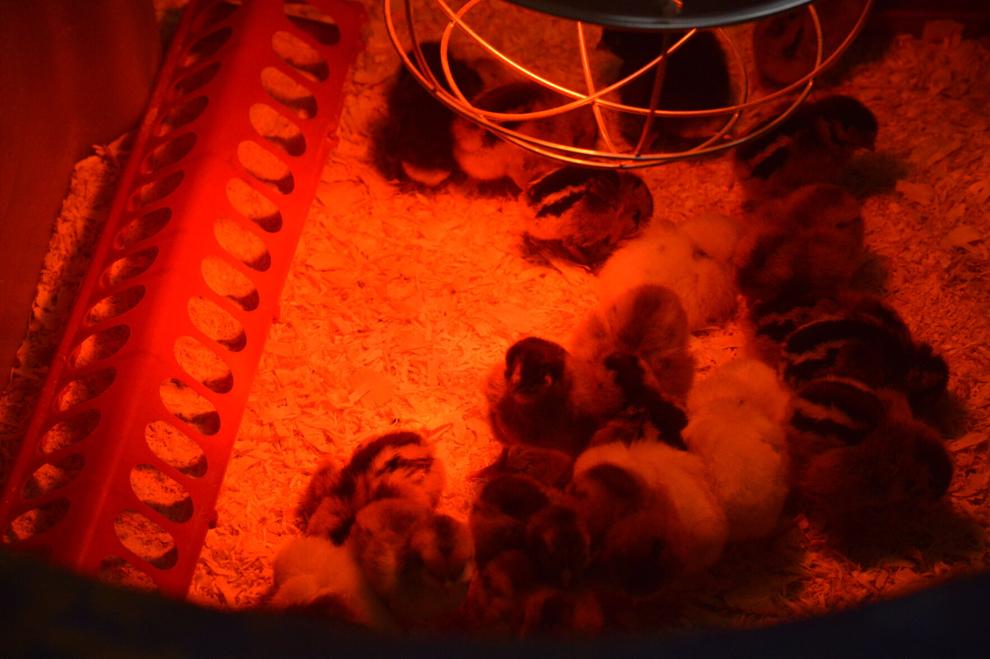 "It's really fun to see the kids see these animals that they've never seen in their life that they probably only get to see on Baby Animal Day," said Blaschko. "I don't think I see one kid not laughing or smiling when they come to see any of these animals."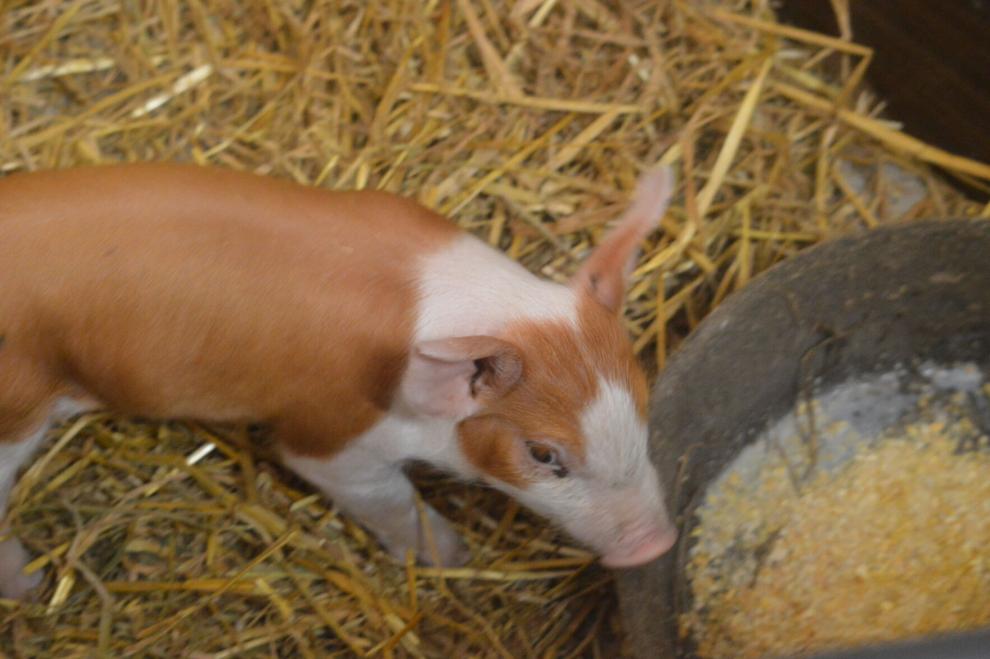 Around 30 TCU FFA members volunteered at the fairgrounds to monitor the animals and help the children. High School seniors Ezy Arroyo and Alex Thieding would take chicks from under a heat lamp and allow each child to hold one in their hand.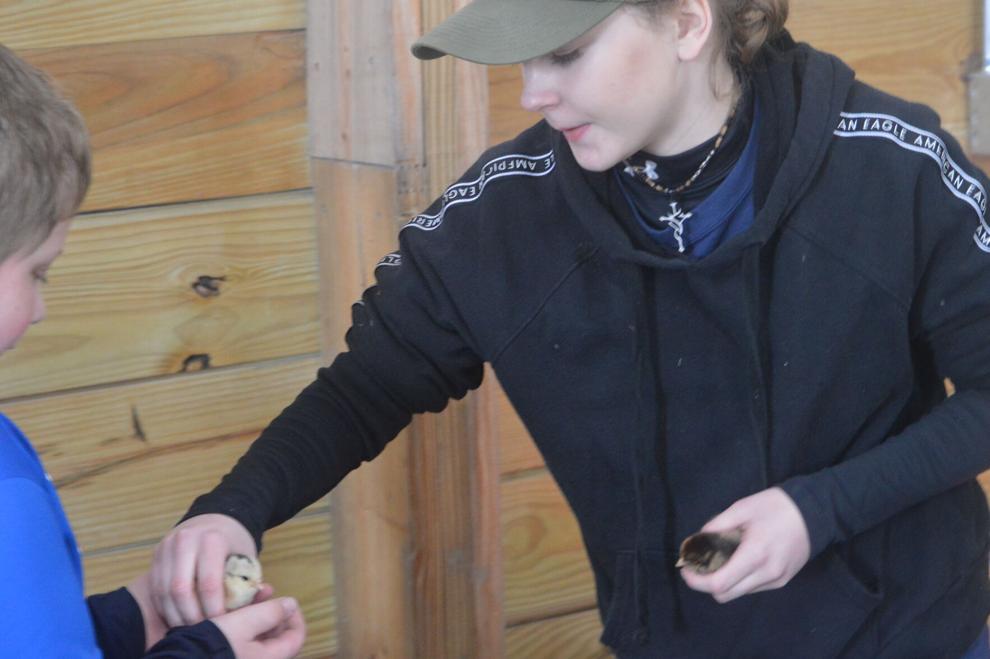 Also on display was a young white and black spotted dairy calf, a pen with a single sheep and three lambs and a group of piglets eating their lunch. In addition, the children stood in line for a chance to sit in a chair and snuggle up with bunnies and kittens.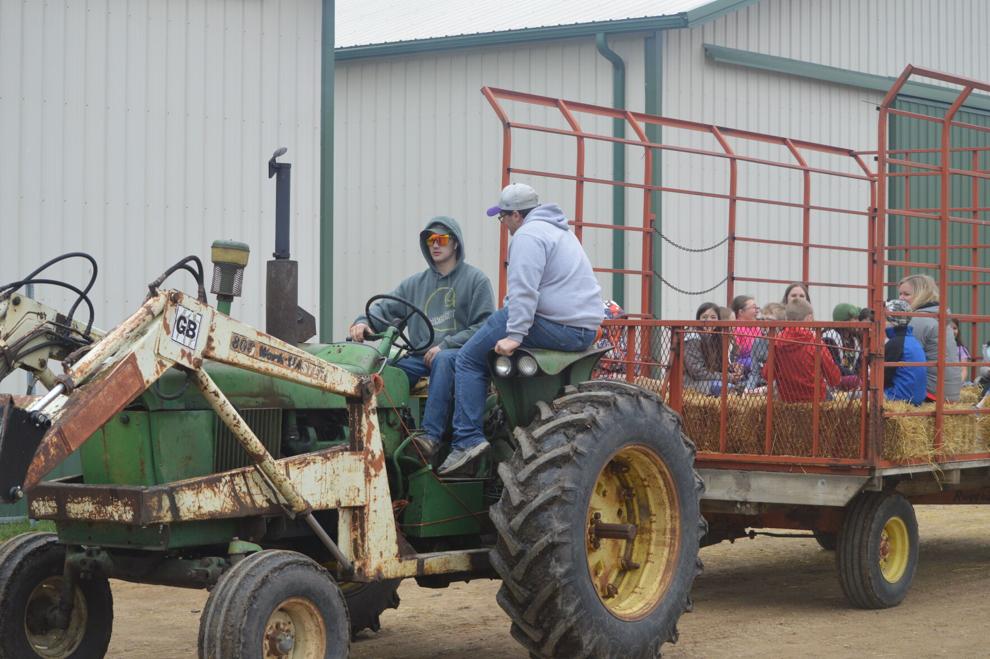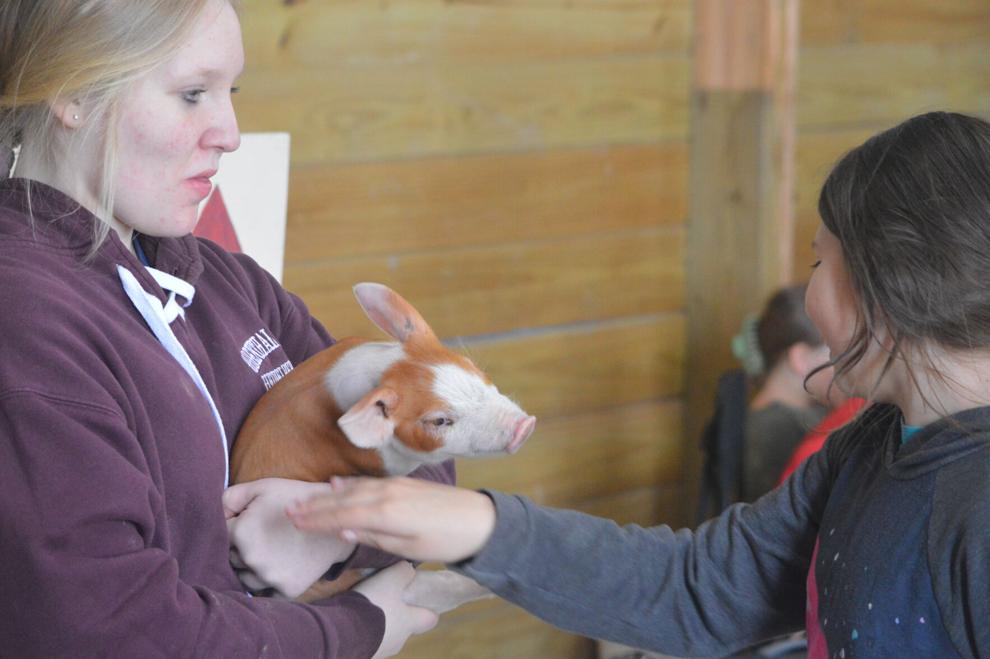 TCU Lonsdale fourth graders Kendall Jiren and Cheikhna Tandia said they both enjoyed petting the kittens the most. Jiren's favorite was the black cat.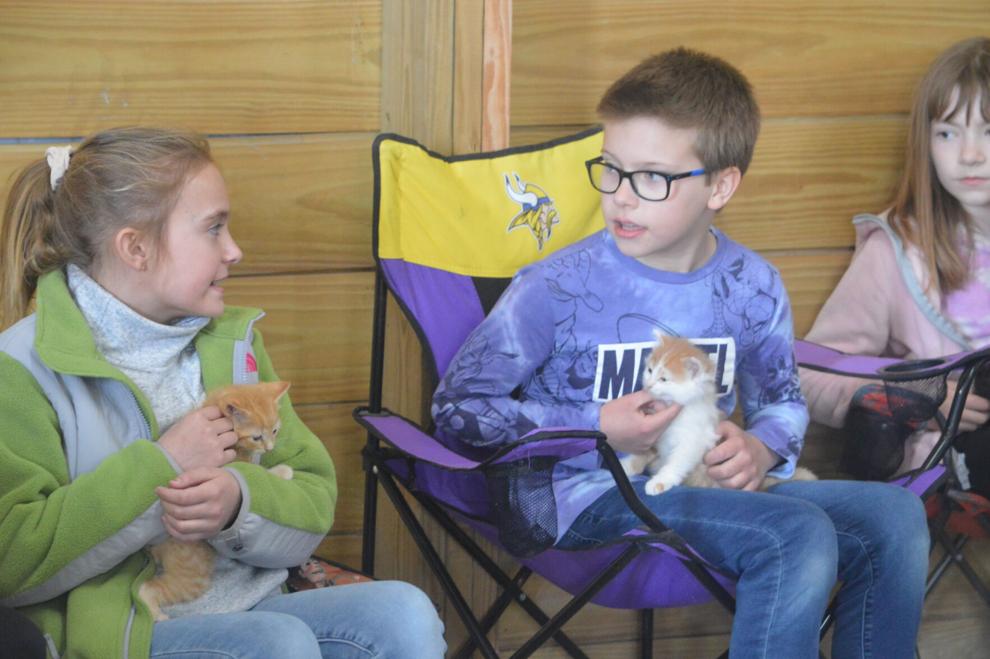 "It fell asleep in my arms," said Jiren.
Tandia however, preferred the orange kitten.
"It passed the Simba test," said Tandia. He imitated the pose from the film, "The Lion King," where the young lion cub Simba is held up high from under its front arms.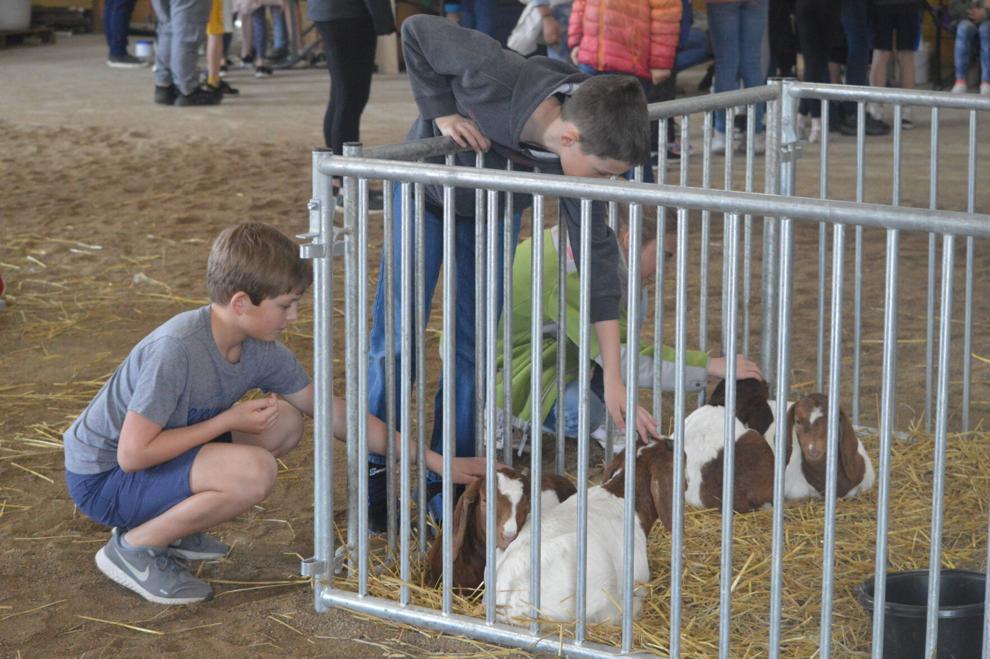 After visiting with the animals, each grade level boarded a hayride around the fairgrounds towed by TCU FFA members on tractors.