From scale models to full-sized vehicles, Dwayne Tuma has always loved cars and working on them.
Growing up, he recalls walking past the Chevrolet dealership every day to and from school. But the building burned down when Dwayne was in elementary school. His parents lived behind the shop, and Dwayne began auto painting in their garage.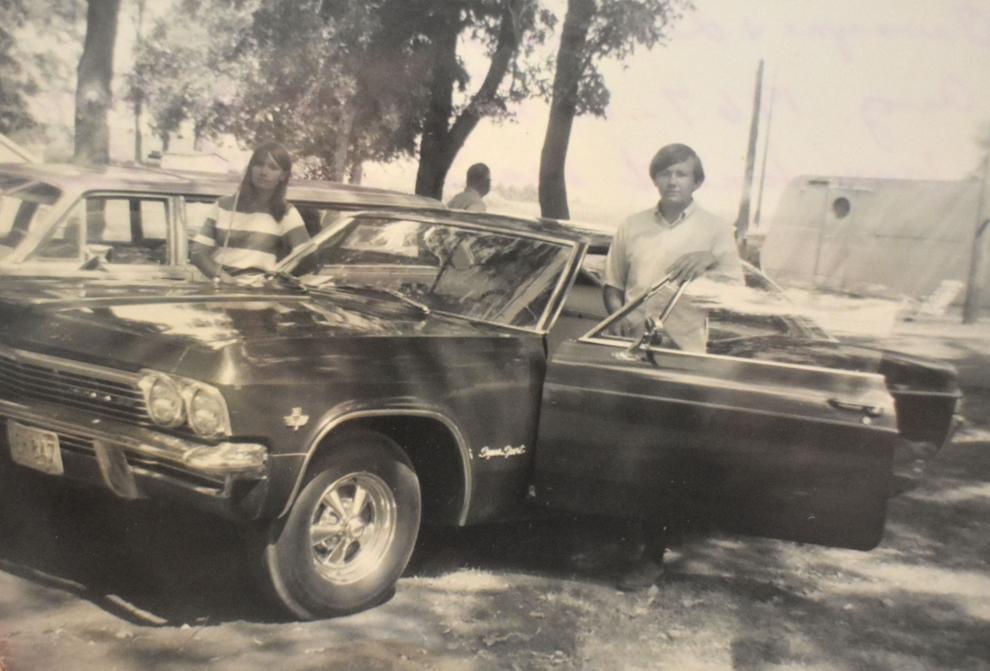 After completing vocational-technical school, and while working at the Lockwood Chevrolet dealership in Faribault, Dwayne made a decision with his dad, Fritz, that changed the course of the next five decades.
"In 1970, my dad and I decided building a body shop in Lonsdale would be the thing to do," Dwayne said. "And what better place to build it but on the site of the old Chevrolet dealership?"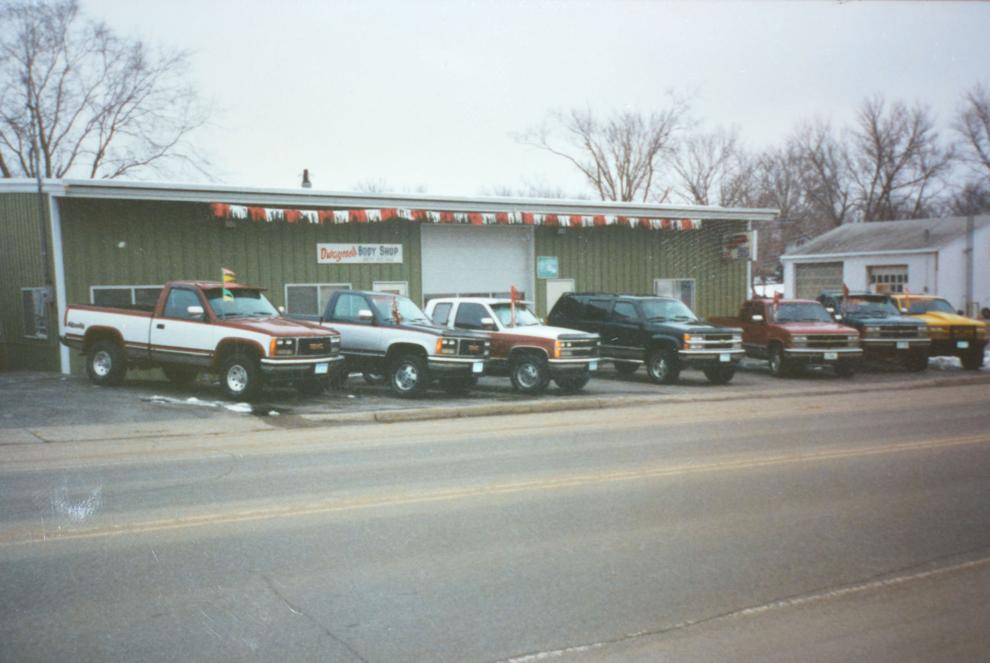 Located on Hwy. 19, only a block away from his parents' house, Dwayne's Body Shop and Auto Sales opened nearly 51 years ago, on Sept. 11, 1970. Dwayne and his son Kyle, his business partner, postponed the 50-year celebration to this year, and are inviting community members to an open house from 11 a.m. to 2 p.m. Saturday, Sept. 11 at the shop. Hot dogs, chips and refreshments will be served.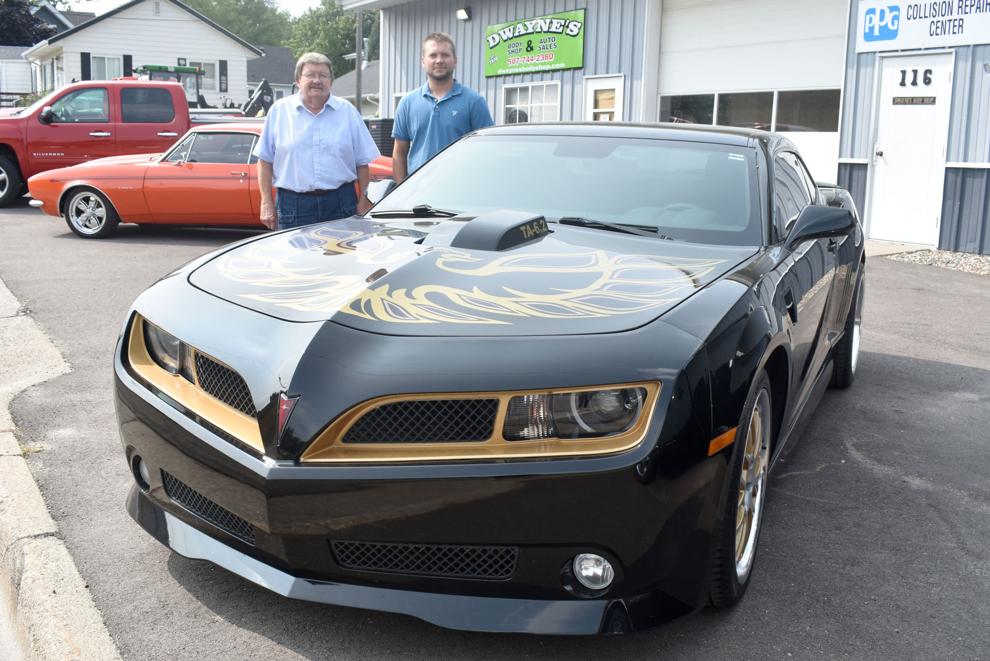 Dwayne ran the shop by himself for many years. Now, with help from his wife Sandy, Kyle, and son-in-law John, Dwayne said, "We can barely keep up." Kyle does much of the hands-on work in the shop while Dwayne's work is primarily in the office.
"The business probably would have never started without the help and support of my dad, Fritz Tuma, along with a lot of support from my entire family," Dwayne said. "Although Kyle and I do make a pretty good team, a lot of our success is due to our friends and customers. I tell my wife that when my work becomes a job, then I'm going to retire."
One of the most memorable vehicles Dwayne ever fixed up was a 1967 Yenko Camaro, which he bought in Faribault. With only 52 models made, a collector in Florida got word that Dwayne owned one of them. He contacted Dwayne and kept raising his offer until Dwayne couldn't turn it down. After selling the vehicle, Dwayne and Kyle built a tribute, an orange Camaro, that is now displayed in front of the shop.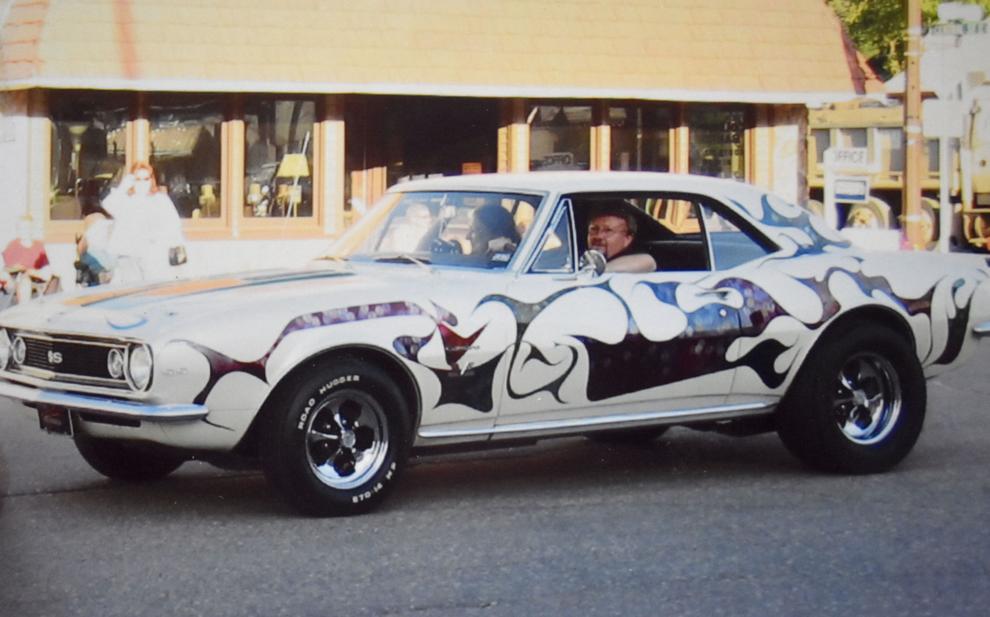 Over the years, Dwayne said processes have changed from handwriting estimates to completing that work on the computer. That's one thing that's gotten easier, he said, compared to consulting a thick book full of numbers just to do their work. Another thing that's changed is how much time the company spends dealing with clients' insurance companies. Dwayne said over the years the company has gone from 20% to 80% of its time working with insurance companies.
Dwayne's also mixes its own paint. Kyle said the paint matching process has evolved a lot over the years, involving now clear-coat paint and paint guns. Unlike years ago, he uses chips upon chips of paint samples to find just the right color.
Kyle's own involvement with Dwayne's began with a fort above the paint booth. From there, his interest in vehicles started with a pedal tractor, then Power Wheels and then a go-cart. As for the work itself, he eventually swept the floors and began working at 11 years old with starting pay of $4.25. He cleaned up cars for the car lot and prepared them for paint. Whether it was after school or during the summer, Kyle learned more every day on the job and did a work release program through high school.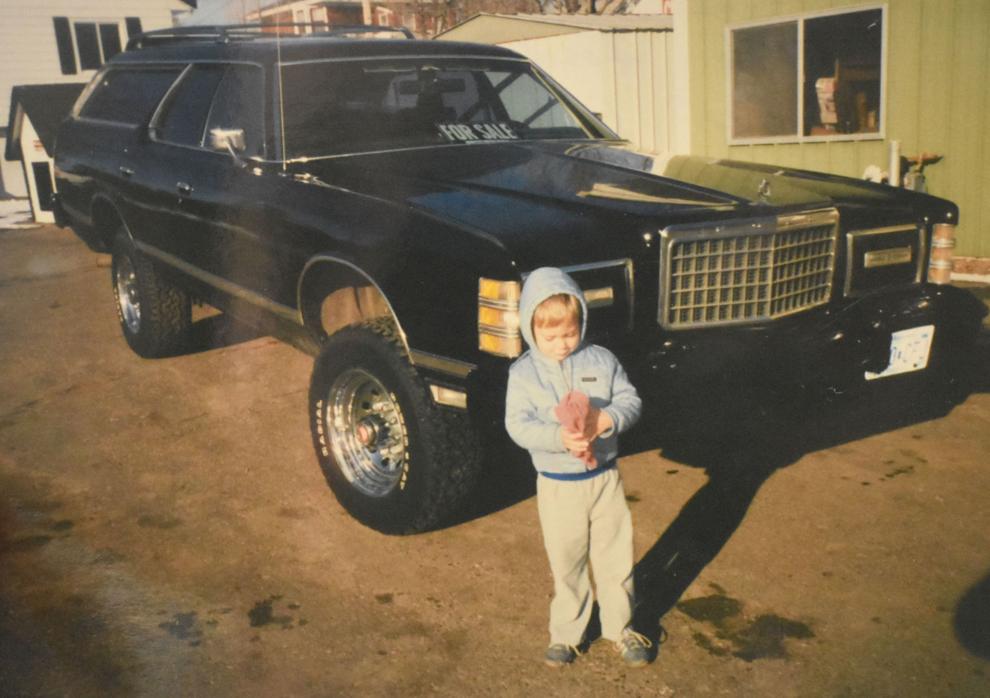 Since 2006, at age 18, Kyle has done all the paint and body work at Dwayne's. He said it's important to him "to keep the business going, and someday maybe my two boys will follow in my footsteps like I did with my dad."
Kyle said it's fun to work with his dad, and there are still days when they learn from each other. He and his wife, Nichole, have two sons, Collin, 7, and Liam, 5. His goal is to keep the business going for another 50 years.
"It's rewarding fixing cars and getting them back to the customer, seeing how pleased and happy and amazed they are, helping people out from something small to something big," he said.