The business has the same name, and the technicians haven't changed, but as of May 1, GreatWrench Auto Repairs has new ownership.
Lifelong Lonsdale residents Jake and Wendy Sirek closed on the business April 30. They've been busy with customers ever since, and according to Wendy, that's a good thing.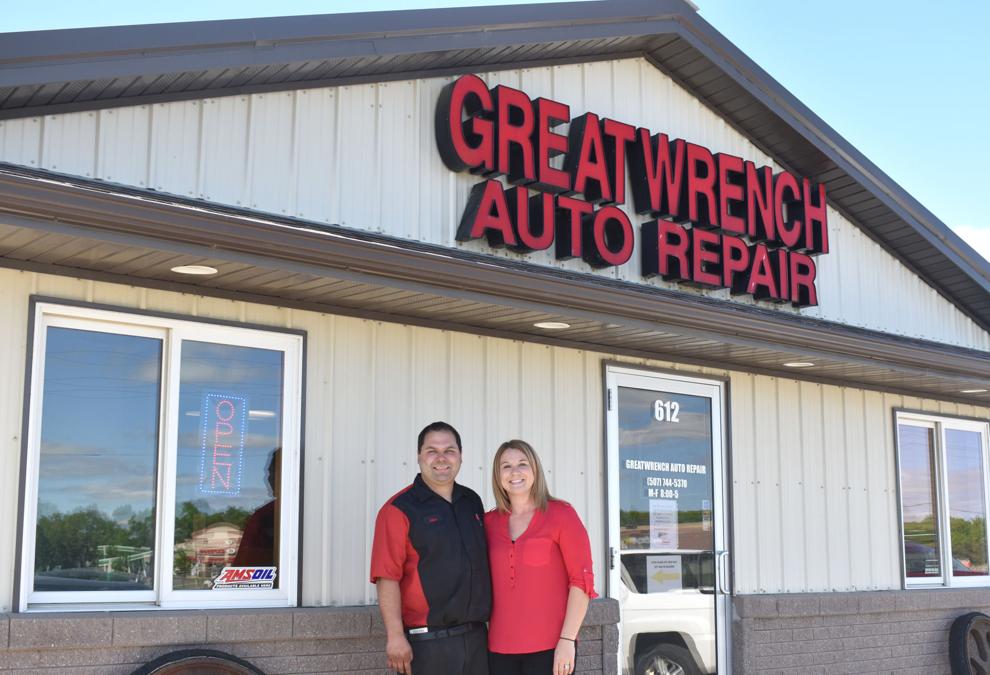 "We were excited for a new challenge, and to service the community we've grown up in and lived in our whole lives," Wendy said. "… We're grateful and humbled by the community's outpouring of support."
The Sireks took over the business from the original GreatWrench owners, Ron and Pam Johnson, who started the company on their farm in 2003 and moved to the current location at 612 Industrial Dr. SE two years later. In 2011, the Johnsons expanded upon the existing building to include five more service bays for customers. This year, the Johnsons retired.
Wendy said Jake always knew he wanted to own a business. With 16 years of auto repair experience, 10 of those at GreatWrench, the opportunity to own the company was a sure fit. "Family owned and operated to care for all of your auto repair needs" is their motto, and Wendy said they value honesty, reliability and selling only what each customer needs.
Jake has continued working in the back with the other mechanics, Roy Buro and Ross Smisek, while Wendy, who also works as a nurse in the labor delivery unit of Owatonna Hospital, focuses on the bookkeeping, marketing and advertising of GreatWrench. Liz Bullard, service writer, is another employee who, like Buro and Smisek, worked for the company under the Johnsons' ownership.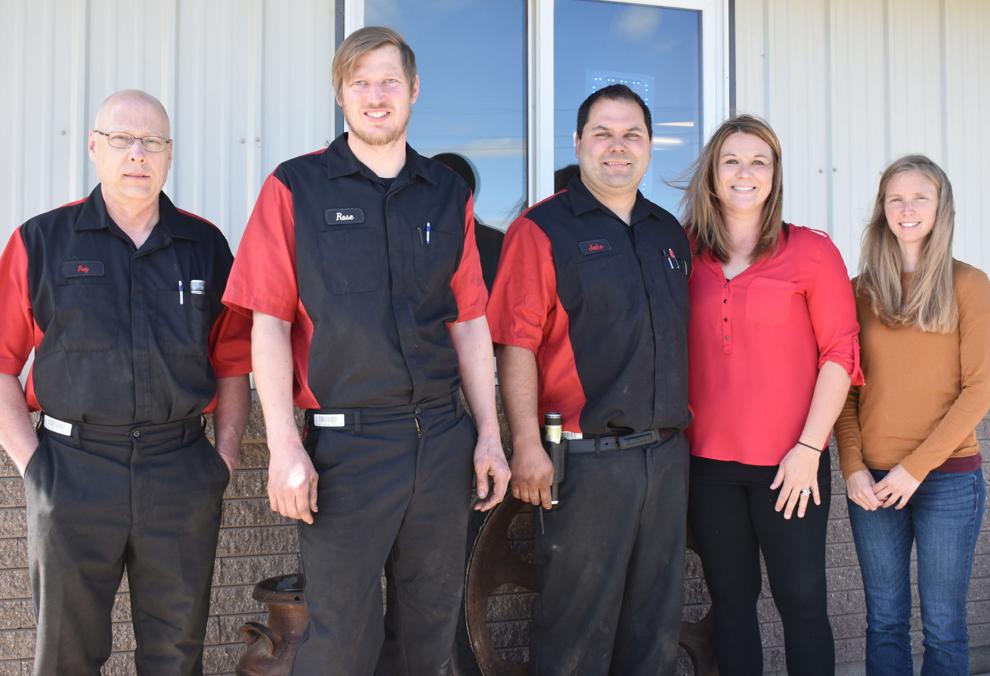 Services at GreatWrench include foreign and domestic repairs, routine maintenance (timing belts, driveline services, transmission services and coolant flushes), replacing and rebuilding transmissions, diesel services, trailer services, engine replacements, tire services, Department of Transportation inspections, fleet services and extended warranties. Products are available for pickup and delivery, and loaner vehicles are available.
The Sireks also have four children to keep them busy outside of work. Kayden, 10; Avery, 11; Bennett, 7; and Sawyer, 5, are students at New Prague Public Schools.
At the end of August, the Sireks plan to host a grand opening with refreshments at GreatWrench Auto Repair. This will give the community a chance to stop over and visit with the new owners. The time and date will be released later in the summer.