Get ready for vendors, food trucks, a beer garden, inflatables and live music.
The Lonsdale Street Fair is returning for a second round of business showcases this spring. Replacing the Lonsdale Chamber of Commerce's indoor business expo typically held in March, the COVID-friendly outdoor event is 5 to 8 p.m. May 20 on Ash Street NE outside Mackenthun's Fine Foods. Generation Building Center is sponsoring this free event.
Like the Street Fair held last fall, attendees may choose to collect stamps on their business-sponsored passports to submit their name in the prize drawing.
"[The first Street Fair] was extremely successful," said Chamber of Commerce Executive Director Shanna Gutzke-Kupp. "We had so many compliments, not only from the businesses and vendors, but from the guests."
The first Street Fair was originally planned for May 2020, to replace last year's business expo. With more leeway to host an outdoor event in the fall, the chamber instead hosted the Lonsdale Street Fair in September.
"This year with Community Day being in August, we still wanted to do [the Street Fair] before summer," Gutzke-Kupp said. "So right now we feel comfortable, with the executive orders in place, that we'll be able to coordinate this event."
The potential for nicer weather, and longer daylight, will be the main difference between the upcoming Street Fair and the one in September. Gutzke-Kupp said the Lonsdale Fire Department needed to provide lighting at the outdoor event the first time, and that will be one less checklist item this spring.
Masks will be available for attendees, and Gutzke-Kupp plans to declare the official mask guidelines closer to the event date. That will depend on Gov. Tim Walz' mask recommendations at that time. She has already asked vendors to wear masks so they feel more comfortable.
"We've got another month to see, and hopefully by then I would assume most would have had their first or second [COVID-19 vaccine] shots," Gutzke-Kupp said.
There is still time for more vendors to register for the Lonsdale Street Fair. The deadline is May 13, the same deadline for cancellations.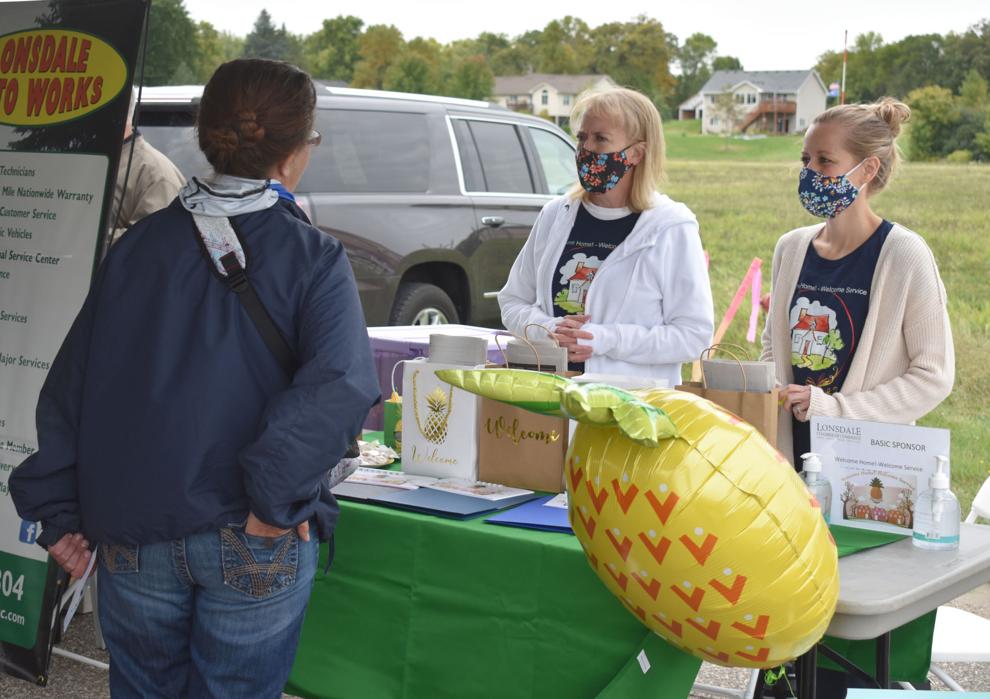 Vendors must agree to be fully operational for the entire duration of the event, set up from 3 to 4:45 p.m. that afternoon, and be fully functional 15 minutes before the start time. They must also provide proof of insurance and complete an ST19 Operator Certificate of Compliance form if they plan to sell products. Food vendors are subject to all state and health department requirements.
Each vendor will have a 10-by-10-foot space and must provide their own table, tent and chairs unless they choose to sponsor the event. Premium sponsors will have their booth fees waived.
After all participating vendors register, Gutzke-Kupp plans to post a banner with a complete list of vendors outside Lonsdale Liquor the second week of May.