Herbalife Nutrition distributor Krista Christenson is amazed at the level of support the Lonsdale community has shown to Aces Nutrition, her new location on Main Street.
"I like to get to know the people," Christenson said. "I like to be there, even if I'm not scheduled to work. That's even a better time when I can actually chat with people and not worry about making their drinks."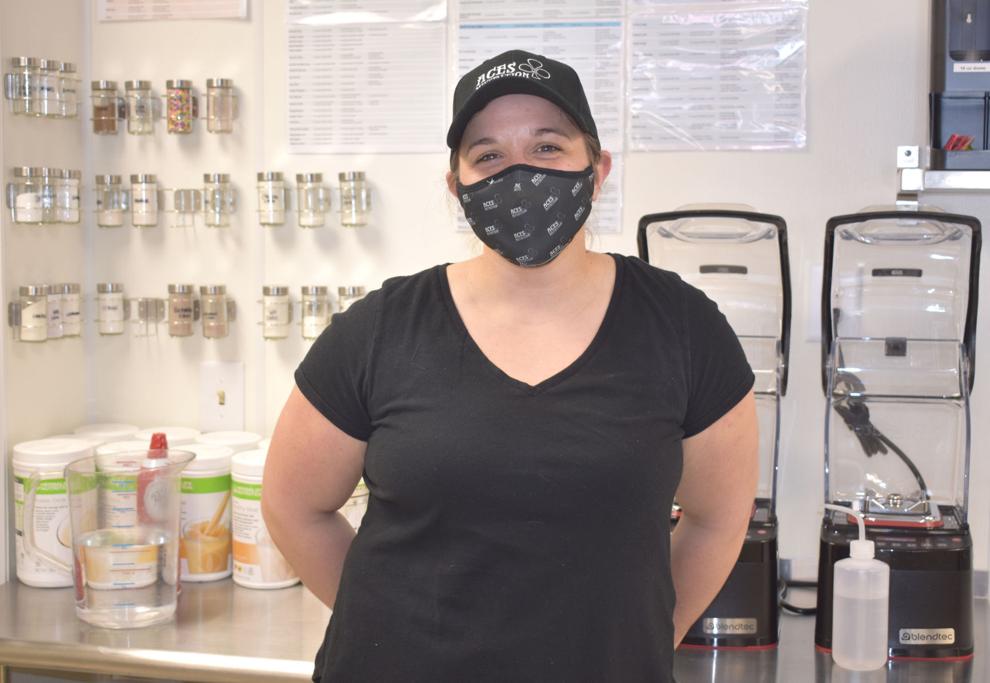 Aces offers a variety of health shakes and beverages in a wide spectrum of flavors, ranging from fruity to chocolatey. So far, Christenson reported the highest demand is for the cherry dipped cone and white chocolate raspberry cheesecake shakes.
Aces has a regular menu, which Christenson adapted from the New Prague location. But as she gets to know her customers' preferences in Lonsdale, she plans to offer products at Aces that haven't yet made the NP main menu. Her shake of the week changes weekly, and she may add a specialty beverage to the menu on occasion.
"There's so many flavors and options that if we change it up too much people would just get overwhelmed," Christenson said. "There's been some delay in getting some of our flavorings and so that's been one of my biggest challenges so far … but they'll come, and then it will get better."
NP Nutrition's popularity spiked during the pandemic as Christenson began delivering shakes beyond New Prague to Lonsdale. The support of her customers inspired her to start a second nutrition club, named after the Aces baseball team her husband, Derek, joined when they lived in Lonsdale earlier in their marriage.
"I've been able to connect with a lot of the family members that I watched the games with," Christenson said. "A lot of them have come in to visit, so it's been nice seeing all the old and new faces, a good mix of everybody."
Since opening Feb. 5, Christenson said regular customers have stopped at Aces a few times a week while newcomers continue trickling in. With nutrition clubs in Elko New Market, Montgomery and Northfield, she was surprised how many first-time experiences Aces has offered to Lonsdale residents.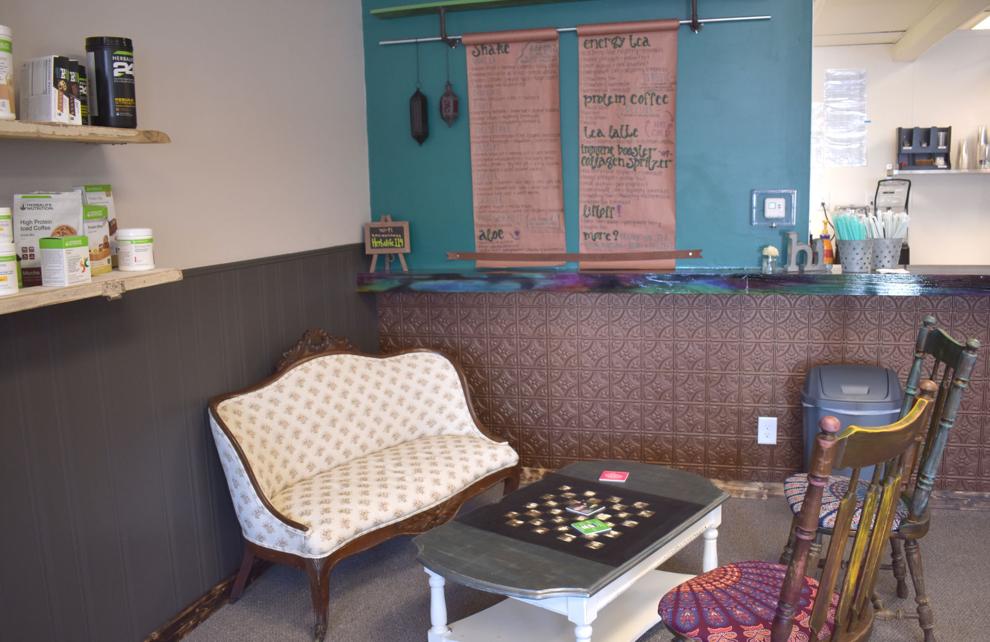 "It's nice that they're willing to give it a shot, and I think everyone's been pleasantly surprised so far," she said.
Apart from seeing a variety of customers walk through her doors, Christenson said she continues making deliveries on Thursdays. Herbalife allows deliveries to continue through the end of March, unless the pandemic prompts an extension.
As of now, Christenson divides her time between the New Prague nutrition club and Aces, and two distributors help her out part-time.
"I'm always looking for more people to join our club, but that will come with time," she said.
Now that she's settled into her Main Street building, Christenson plans to host events at the nutrition club. That includes shake parties and fitness classes, and a couple of her friends have offered to host a spa party.
"I really want it to be a community in and of itself," she said. " … I just loved being at the nutrition club in New Prague, and that's what I want for Aces. I want people to enjoy being there and know that's where they can go for positive energy and support."