A food truck event in Lonsdale was scheduled to begin at 4:30 p.m. Monday, June 15, but crowds were lined up at Jaycee Park well before then.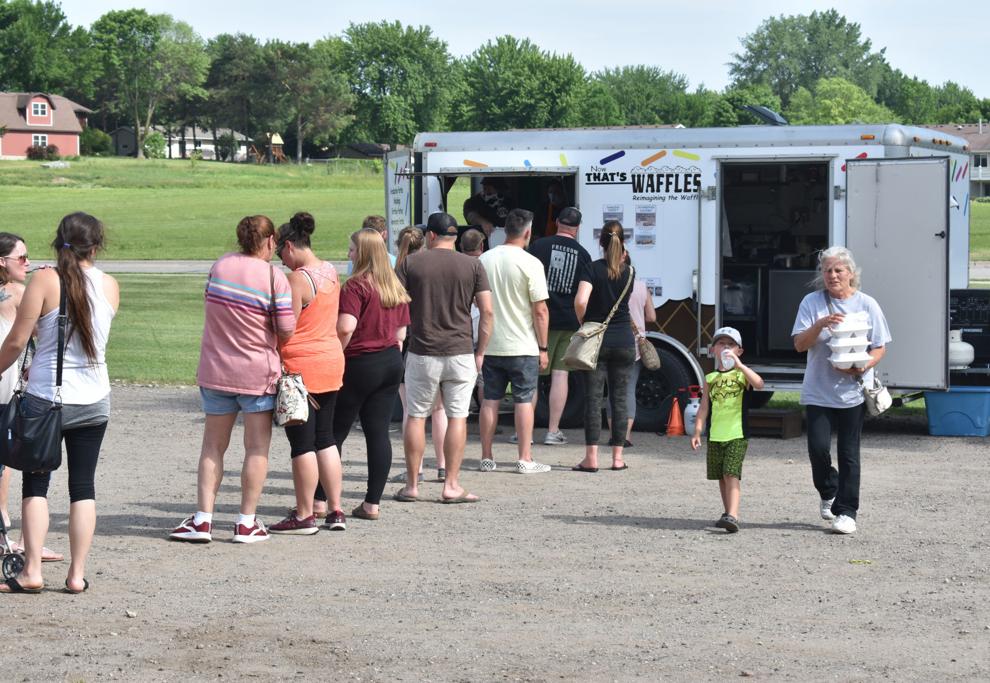 Tucker Marshall, 11, and Taryn Marshall, 10, agreed they never saw food trucks in Lonsdale before. Waiting in line near the Sandy's Grill food truck, Tucker said he wanted to try "definitely the hot dogs and probably the egg rolls" while Taryn said she'd maybe try the Italian ice.
"It's genius," said Joy Vosejpka of the food truck event. "It gets everyone outside."
For Vosejpka, traveling from Montgomery was worth it to grab some food from Jaycee Park. She and her children, Jaxson and Ruby, enjoyed Fudge Puppies while sitting on a park bench.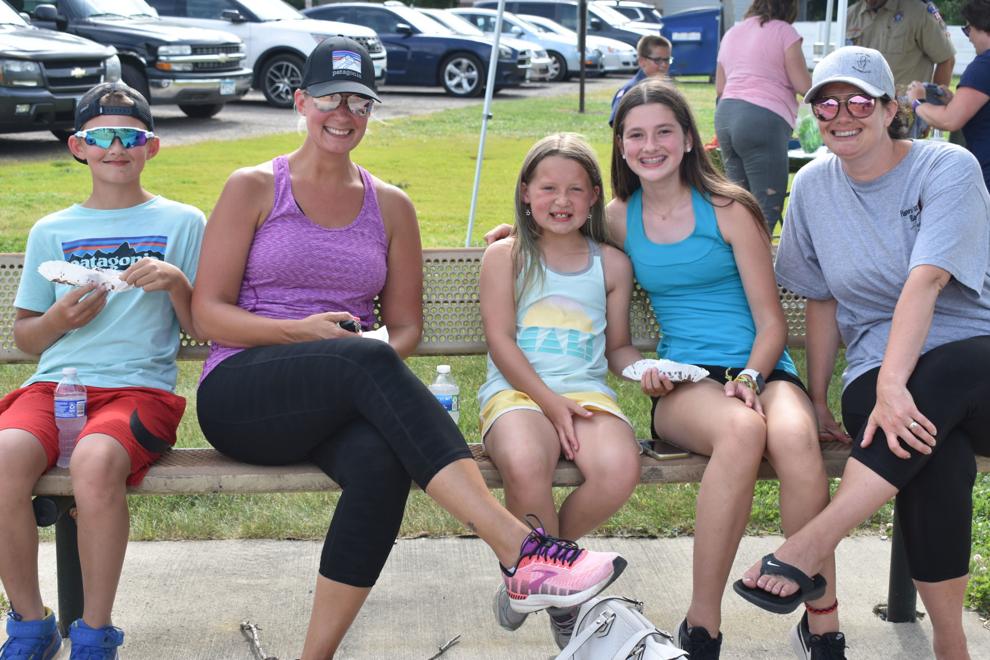 "We don't have a wide selection of places to go in Lonsdale, so this is something different," said Debbie Efta while waiting in line at the Now That's Waffles food truck.
Added Melissa Durbin, who ordered egg rolls from the Sumo Egg Rolls truck: "It's nice they have three [options]."
Megan Gordon, owner of the small business Camouflage Cleaning, made the food truck event possible for two days so far and plans to host more events this summer. Gordon recognized a number of companies and small businesses have struggled to make ends meet during the coronavirus pandemic. She also knew residents were disappointed about the cancellation of Community Day as well as the county and state fairs. She wanted to create an event of some sort that could benefit small businesses and give community members an opportunity to enjoy their summer. With limited take-out options in Lonsdale, she also wanted to include food in her plan without interfering with the grand opening of the new Smoke BBQ restaurant.
While visiting Lakeville, Gordon stopped at a food truck event and found out how to bring vendors to Lonsdale. She proposed her idea to the City Council, chief of police and Park Board before she got permission to rent out Jaycee Park. From there, she contacted food trucks via Facebook.
The first time Gordon hosted the food truck event, Heavy Metal Grill and an ice cream truck served 400 customers in two hours. Gordon knew then she would need to find more food trucks to serve hungry residents.
The second time she hosted the event in Jaycee Park, she invited Sumo Egg Rolls of St. Paul, Now That's Waffles of Isanti and Sandy's Grill & Italian Ice of Minneapolis to offer their services. In the future, she said Ettlin's Café in New Prague will have a food truck set up at Jaycee Park.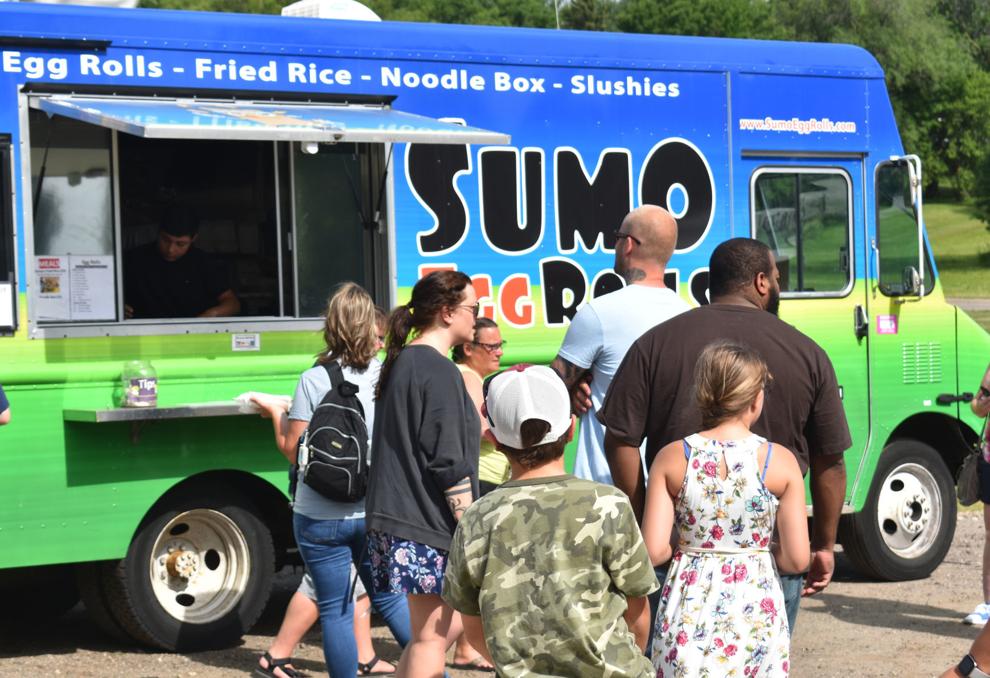 A number of food truck owners may host postponed graduation parties and wedding receptions by August, so Gordon hasn't booked events past July. As dates become available, she'll keep the community informed on the Lonsdale Happenings Facebook page.
"It seems like a lot of people have shared my post, and people are really excited about it," said Gordon. "It's different. Lonsdale has never done anything like this before, and I'm really glad they're allowing me to do it."