Tri-City United Lonsdale teachers hadn't taught in their classrooms since March, and even if the 2020-21 school year is starting out differently than previous years, they're smiling underneath their masks.
"It went very well; the day went very fast," TCU Lonsdale second-grade teacher Abby Brockway said. "It was nice to have the excitement of the students and the staff in the building, and even though you couldn't see their smiles, you could just hear the excitement in their voices."
Said TCU Lonsdale fourth-grade teacher Megan Warner: "We were waiting to see those sweet faces … It was really, really good to see them in person."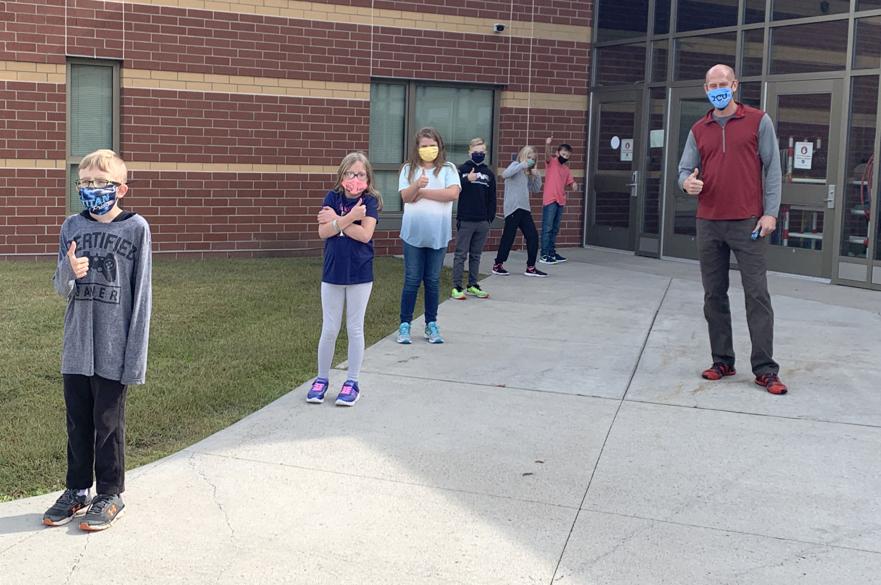 One major change for teachers this year is dealing with smaller class sizes. Since TCU Schools adopted the hybrid learning model per health and safety guidelines, students in the "A" group and "B" group attend school in person two days a week and every other Friday. Students in the "B" group started school Thursday, and "A" group students started the next day.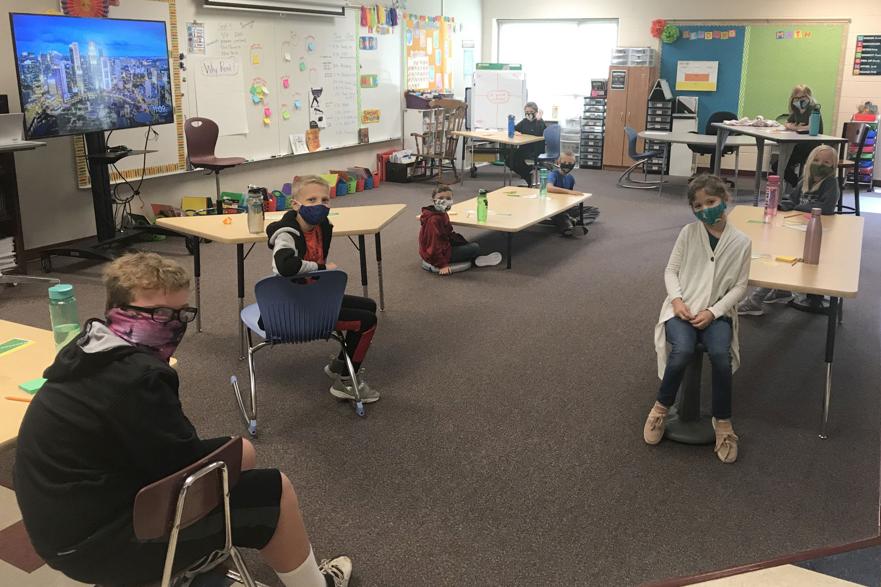 Warner distributed Chromebooks to students on their first days, helped everyone log in, and instructed them in using Google Classroom. Eleven of her students attend school in person on "A" days and eight on "B" days, but the whole class comes together through Google Meets projected on a TV screen. Students at home will log on in the afternoon during read aloud time. Unlike last year, during distance learning, Warner will teach lessons in person and allow students time to apply their skills at home.
"I think with the smaller class sizes we were able to really instruct on the first day," Warner said.
"With the classes split in half to a smaller group, everyone had a chance to talk."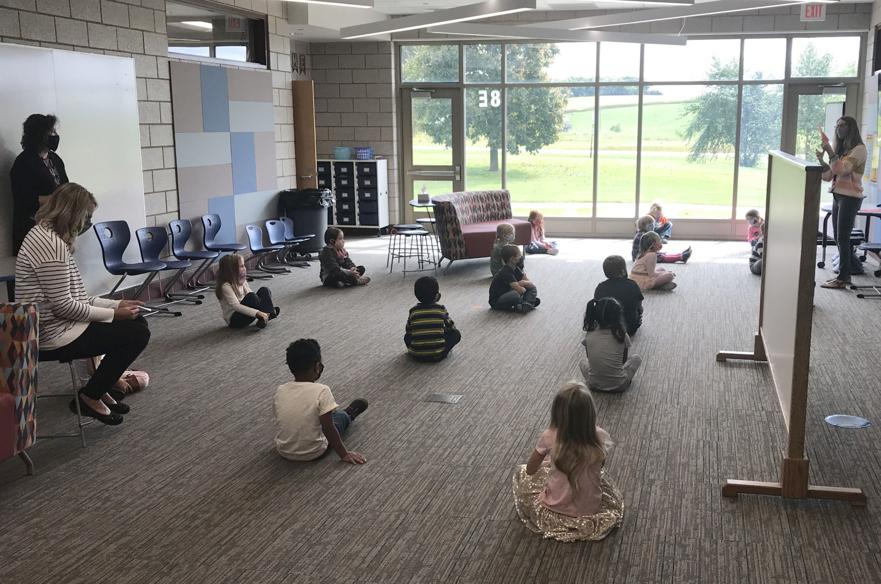 Brockway agreed that spending one on one time with students is an advantage to the smaller class sizes. On the first day of school especially, this allowed for more time to establish routines, answer questions, and get to know one another.
Students who elected to use distance learning full-time participate in virtual cohorts composed of students across the TCU district, and their teacher focuses only on those students.
Warner said the six-foot spacing was the biggest adjustment for her classes. In her class, students sit on mats so they can stretch out while staying in the same spot.
"We kind of expected it to be a bit tricky, but they did really well," Warner said.
In second grade, Brockway often reminds her students to respect one another's "bubbles" regardless of the pandemic. This year, that conversation isn't just about personal space but keeping others healthy. With that comes reminders to keep masks on and wash hands.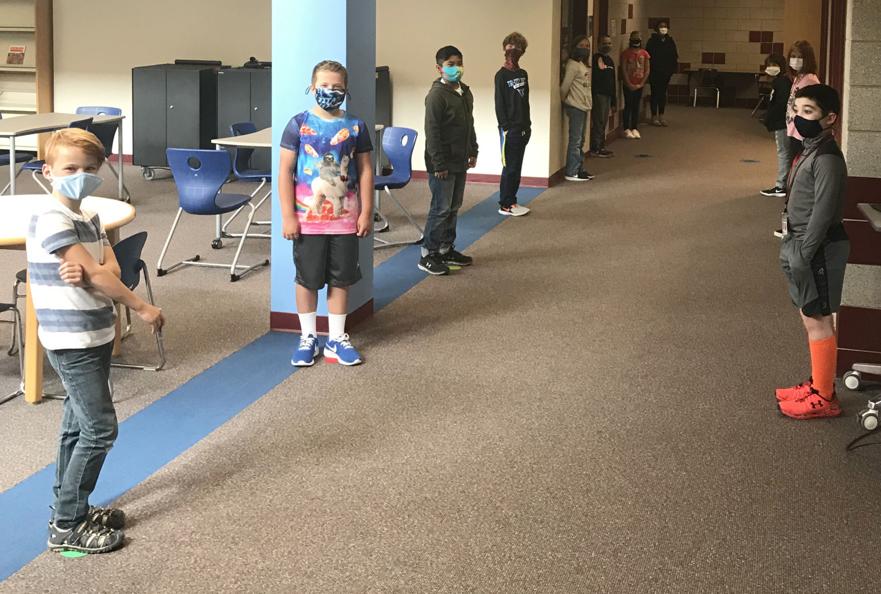 Students' understanding of the pandemic varies according to their age level. As a second-grade teacher, Brockway said she focuses on the virus in general and talks to her students about staying healthy and taking care of their bodies. She plans to read students a book called "When Virona the Corona Came to Town" to help them understand what happened in March, why schools needed to close, and why things are so different now. Brockway believes parents have the option to talk more in depth about the virus outside of school with their children.
In Warner's fourth-grade classroom, she chose to talk about healthy choices and the importance of hand washing. Since school began the day before the 19th anniversary of the 9/11 terrorist attack, she talked about how that moment in history stands out to those who lived through it just like students will remember living through the coronavirus pandemic, even when they grow up.
"No one seemed fearful at all, just doing their part," Warner said.
Overall, Brockway believes the district was well-prepared for the changes with arrows in the hallways and markers to show far apart students need to stand while waiting in line for the bathrooms.
Warner agreed the first day went smoothly; after children were dismissed Thursday for the first time, she said, "I'm excited; I'm ready for tomorrow."