Tucked away in the rolling hills of northwestern Rice County lies the Dresow Family Farm, where every animal has a unique name.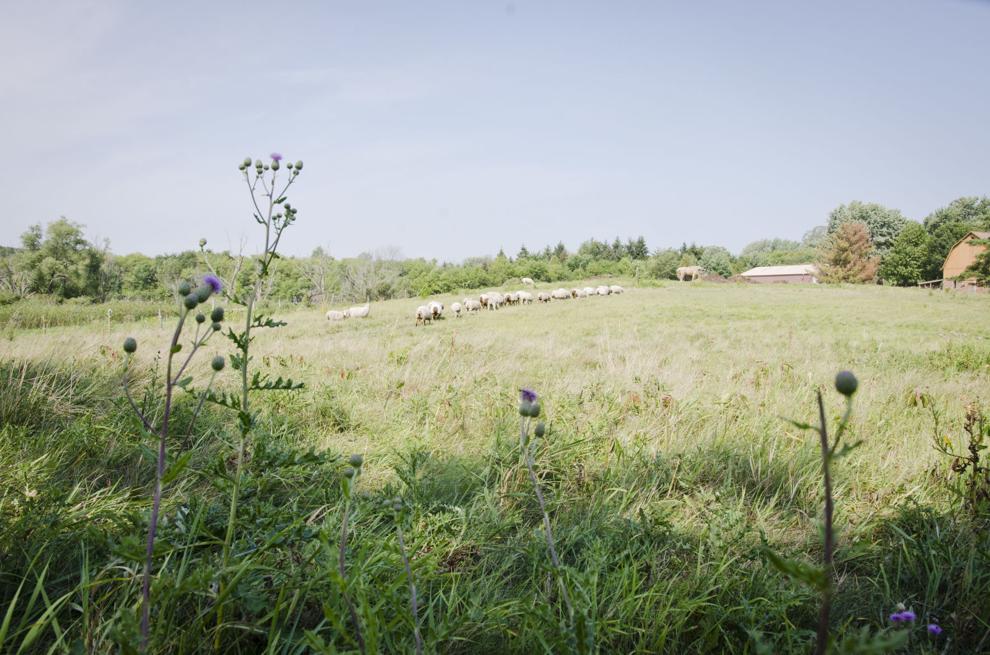 There, the Kevin and Stacy Dresow family raise white and multi-colored Cormo and Cormo cross-bred fine-fleece sheep, for their "squishy" soft, fiber qualities. Cormos' best use is for next to the skin clothing and blankets. They also felt well and are a great fiber base for dyes.
The Dresows purchased their first three Cormo ewes in December 2010. The Cormo breed of sheep was first selected by Kevin for its docile, quality, soft wool and dual purpose (meaning food if the fiber adventure did not work out). Then the Dresows added two Corriedale x CVM lambs and a breeding set of Cormo lambs. Mixed in with births was the additions of Cormo/CVM, Cormo/Bond, Merino, Cormo/Merino, Corriedale, Corriedale/Bond and additional Cormo rams.
Stacy says all of the sheep are white, brown and oatmeal, along with mixes of those natural colors.
Regardless of the breed, Stacy says each sheep has its own personality.
"I enjoy spending time with them and learning their behaviors; what their noises and actions mean and determining their needs," said Stacy. "No lambing season is ever the same, there are good years and not so good years. With life there is death, sometimes years after birth or within a day. Each day with the animals is a learning day, which I am very thankful for."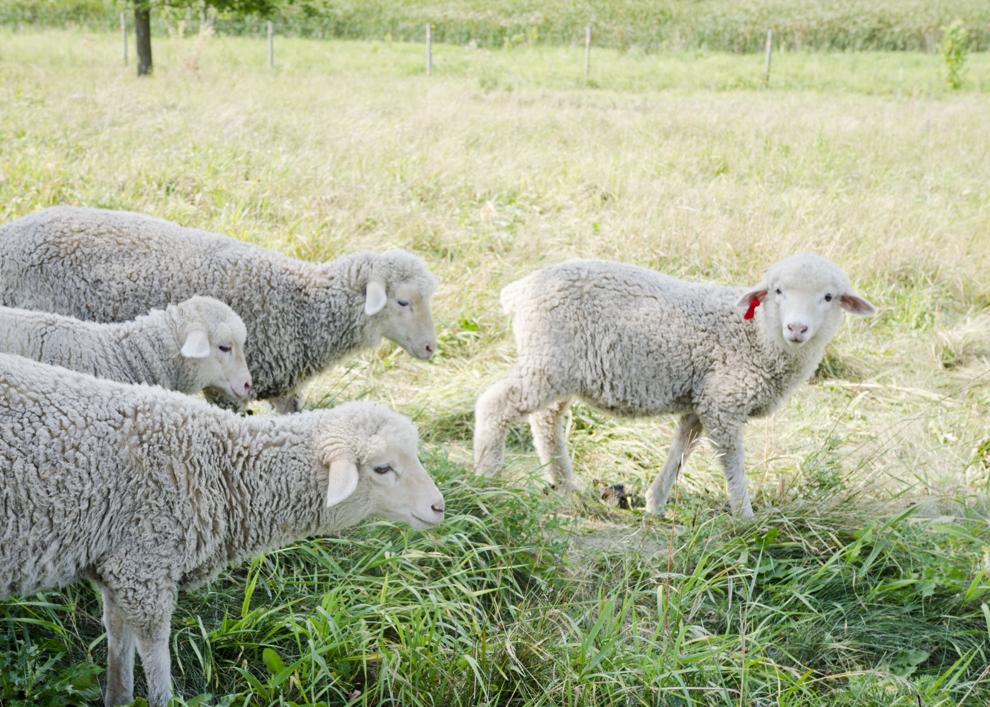 Known for intentionally conducting business with local in mind, the Dresows raise their flock on grasses and clover from pastures and bedding from neighbors' oat and corn fields.
Organic field peas and locally milled grains from Lonsdale Feed Mill are also used on the farm. The sheep have free choice mineral formulated and mixed in northern Minnesota.
They rotationally graze their flock in the woods and pasture, bale graze, frost seed by hand and compost manure to fertilize the hay fields.
The Dresows restored their wetlands and are recognized as a Minnesota Department of Agriculture Water Quality Certified farm since 2018. Stacy uses all natural dyes for her yarn, with 2021 yarn dyed using plants grown in her garden, or foraged on the farm and food compost.
Products sold include fleeces, roving, yarn, sheepskins and naturally-dyed felted wool, and sometimes handmade goods. Customers can find products at fiber festivals in Minnesota, Montana, Idaho, Wisconsin, South Dakota, North Dakota, Iowa and a few local shops. In previous years, Stacy has had a booth at the Cannon Valley Farmers Market in Faribault and Riverwalk Market Fair in Northfield. This year, Stacy is a vendor at the Lonsdale Farmers Market on Fridays and Montgomery Farmers Market on Thursdays.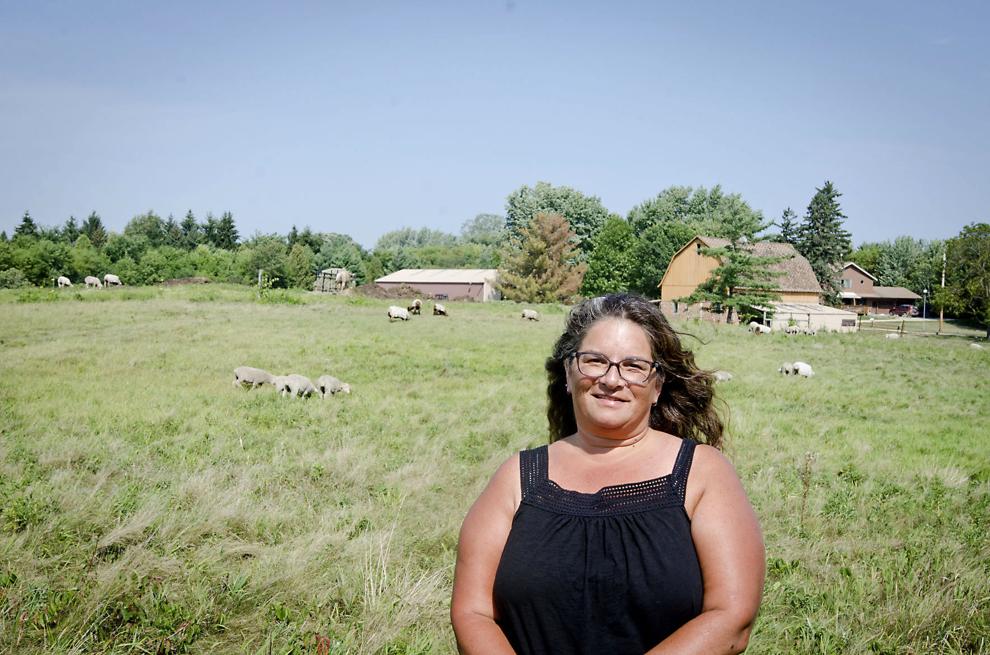 Along with selling her products, Stacy has also collaborated with pattern designers. The Dresows' Cormo fingering weight yarn is featured in two pattern design books: Seeds & Stems Cowl pattern in Hannah Thiessen's second book, "Seasonal Slow Knitting" and the Magic Fringe Shawl for pattern designer Shaina Scott of Yumi Yarns. Other patterns include Cormo worsted weight yarn in Hattie's Cowl and Mitts, with customer and friend Teri Grosz. Dodge's Cormo fleece was chosen for the Hemp and Wool Regional Cloth book for the Three Rivers Fibershed. More patterns are also currently in the development stage.
"It's a huge compliment for people to design things while using your product," said Stacy. "For someone to appreciate what you do and what you put out there, it's the best feeling. It makes the ups and downs of farming all worth it."
Stacy is also proud of her ability to say that her botanically dyed wool is from plants mostly foraged and/or grown on the farm. From food waste like onion skins, wildflowers and weeds, Stacy enjoys the fact that the color of the dye changes from year to year depending on its growth process. With dye plants/flowers, each part of the plant has a different color — from the head to stem and roots.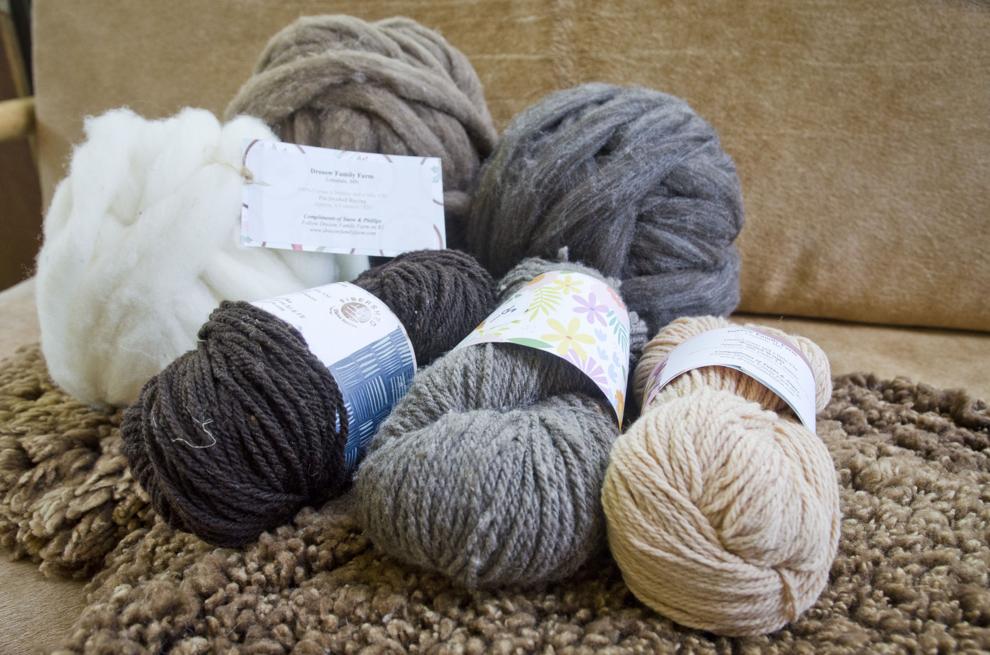 When it comes to her favorite part of fiber farming, Stacy notes several key aspects: shearing to reveal the bright, white, soft and clean wool, lambing for the miracle of life, family days and seeing the dyed yarn come out of the pot revealing a pleasing color.
"I enjoy it all, it's hard to pinpoint just one thing," said Stacy. "I think sheep are so cool. They eat grass, grow wool and provide a product that is used for things like bedding or insulation. There's not a lot of waste. It's just a gift that keeps on giving."
The Cormel breed of sheep, Stacy says, are also extremely friendly, with some more affectionate than others. She enjoys having connections with certain sheep.
"Every day is different, no matter what you prepare for, everything is a learning experience," said Stacy. "I'm lucky I get to be outside all day, I see a lot of stuff surrounded by nature and other animals that inhabit our land. I am very fortunate to be able to do this."
In addition to the sheep flock, the Dresow family also raises Hereford cattle, laying hens, Idaho pasture pigs, rabbits, dogs, cats, a couple of horses and a small herd of free-range children. Pork and lamb shares are also often available for purchase.
Stacy Dresow is a member of the Sustainable Sheep & Fiber Community of Northern Minnesota, the Sustainable Farmers Association-Cannon River Chapter and Cannon Valley Grown.