After 10 years of serving up wings concession style, Minnesota Wing King owner Sean McCasey has no concern about working in a small kitchen. And while he'll still have to do that at his brand new restaurant just outside St. Peter, the customers he and his team serve will enjoy a large seating space, indoors and outdoors.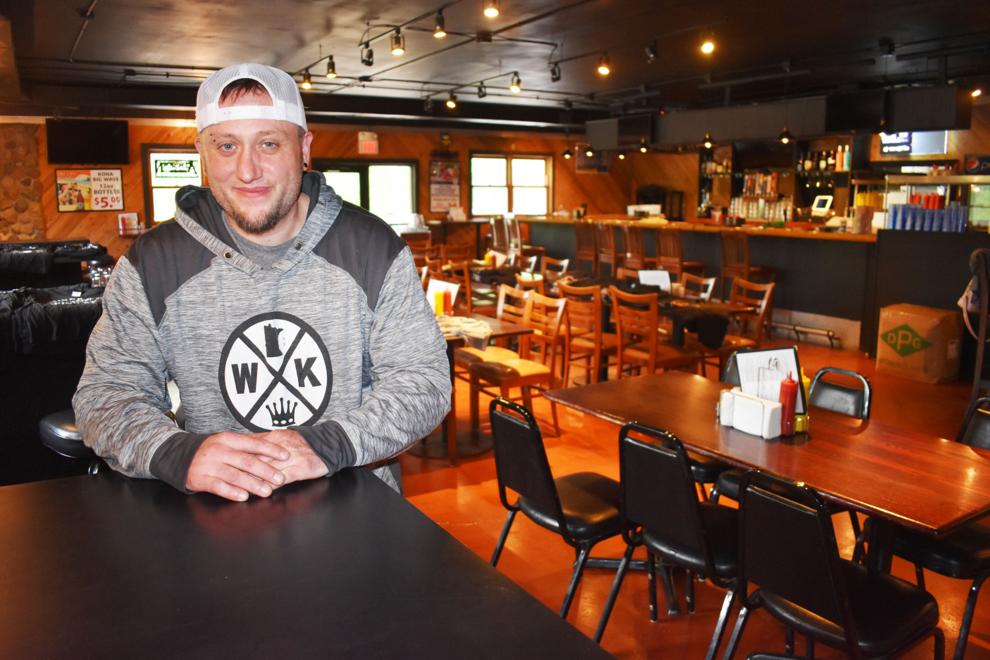 "A storefront quickly became the goal as we expanded into more of a restaurant menu," McCasey, a Lonsdale resident, said of his business's journey to this point. "There are challenges with a mobile business, from staffing to just getting stuff to and from. It's always been a goal to get a home base and a chance to expand our menu and all that."
That home base was found in June 2020, as he was shown the property at 43539 French Hill Rd., just east of St. Peter, over the Hwy. 99 bridge and into Le Sueur County. The building on the property used to be home to Hobber's Hwy. 99 Bar and Grill, but after that closed in late 2019, it awaited a new owner. It needed a lot of work, McCasey said, but the location was exactly right.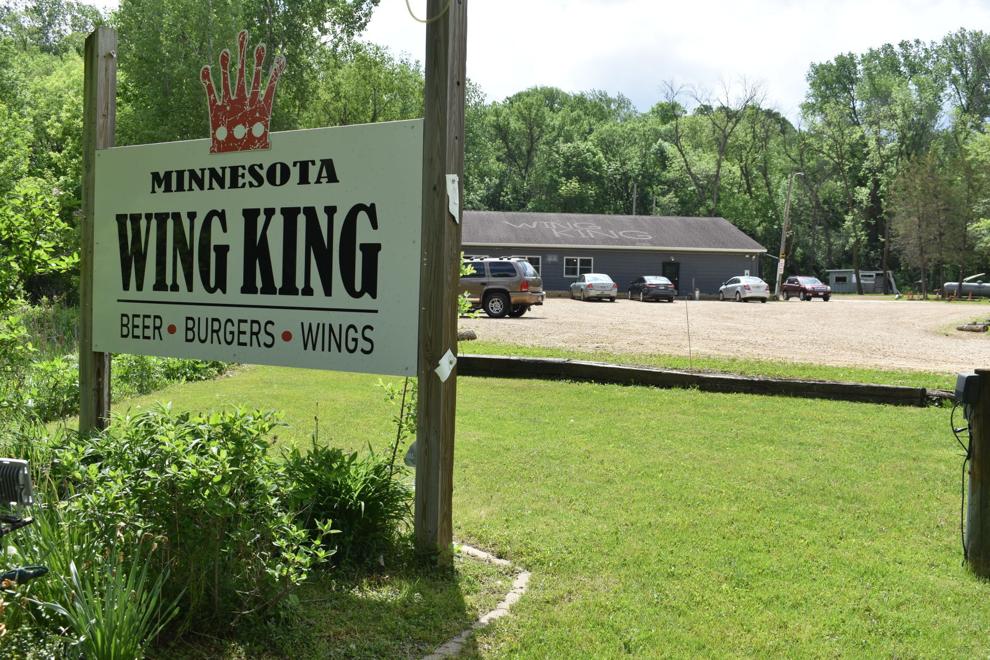 "My preference has been to find something out of town a bit; I like the destination feel, the outdoor space available," he said. "St. Peter is appealing, because it's a great size town with a great population of people. It's a barbecue crowd in this area, so our menu caters well. I'm not huge on large scale urban settings. With the menu we have, we can draw people from a ways away."
The restaurant opens 3 p.m. Tuesday, June 1. It will operate Tuesday-Friday 3 p.m. to 1 a.m. and Saturday-Sunday 11 a.m. to 1 a.m. It will be closed Mondays to start.
To start, the menu features, first and foremost, chicken wings, including 27 sauce options, plus 9 dry rubs; most are homemade, developed over the last decade. Other food options include a selection of half-pound burgers "with toppings stacked high," plus smoked entrees, like Applewood smoked barbecue carnitas and Minneapple rib tips. A number of shrimp dishes and appetizers help round out the offerings.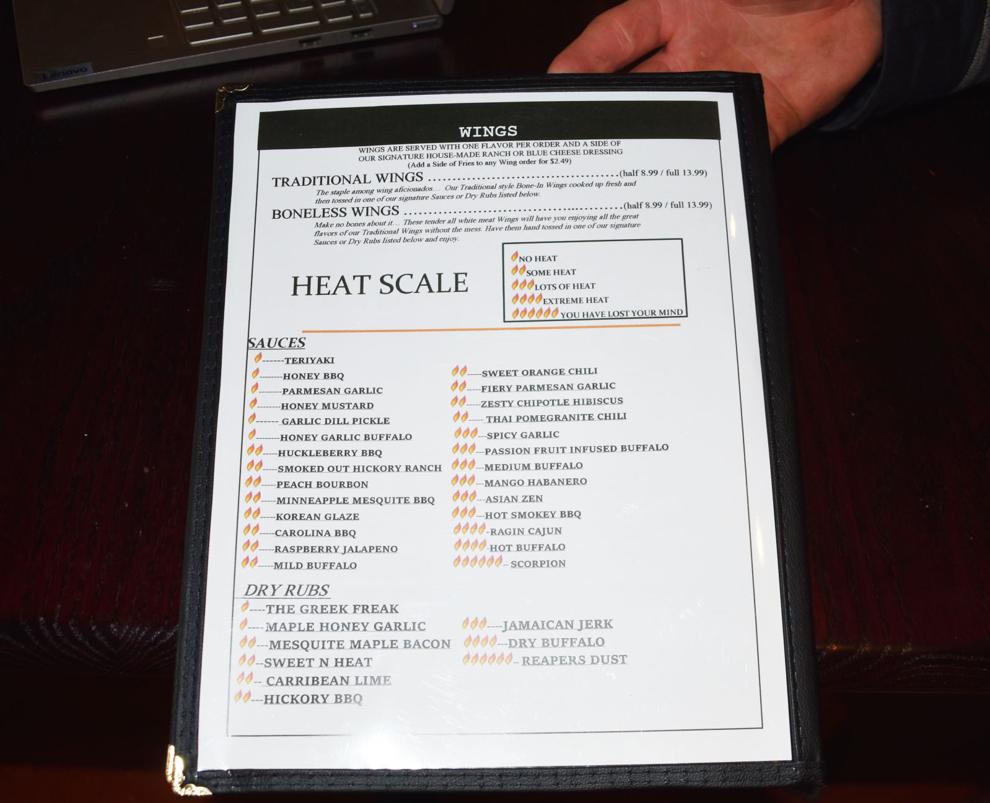 The wings include your standard flavors, like buffalo and honey barbecue, but from there, a number of unique choices are available. Some standouts include the peach bourbon, minneapple mesquite barbecue, raspberry jalapeno and passion fruit infused buffalo. Among the dry rubs are maple honey garlic and mesquite maple bacon. The hottest on the menu is the scorpion sauce, made from Carolina Reaper peppers.
McCasey's three favorites are the fiery Parmesan garlic and Asian zen sauces, plus the dry buffalo rub.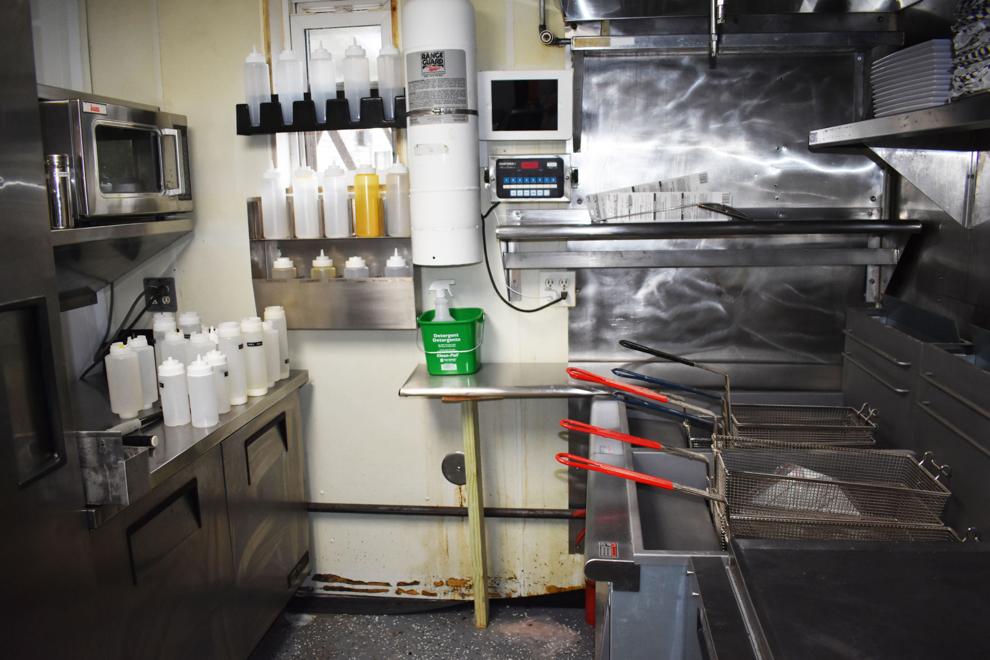 "The goal since early on has been to find sauces you don't find other places," McCasey said. "The wings have a secret recipe house made brine. They are double fried to get that crispy skin and juicy chicken."
The beer an liquor menu is skewed heavily local, with 70% of taps from Minnesota-owned breweries, as well as a cocktail list featuring local distillers. McCasey said they'll start with a smaller drink menu to ensure service isn't slowed, before adding more options. The food menu will also likely expand with breakfast and lunch menus.
The restaurant and bar will start with 23 staff, including seven full-time. McCasey said luck has been good with recruiting workers. Kali Gaetke will serve as the bar manager and was training staff in the days leading up to opening.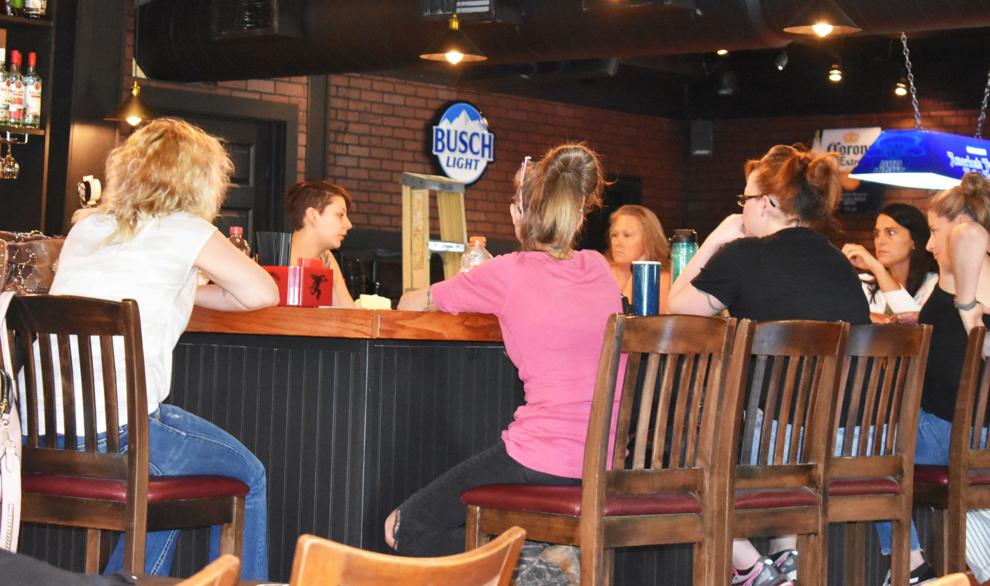 "There are a few things I'm going to change before opening, but I think we'll have no problem being efficient," she said. "I think this is going to be a big success, as long as you have a sturdy team behind you of good workers."
When McCasey and his dad, Thomas, looked to start a business a decade ago, they originally eyed a fast food restaurant or a liquor store. But some friends in the concession business helped them see the opportunity there.
"We found (concessions) might be a good place to start. We saw a void in the chicken wing side of it at that time, so we just went for it," McCasey said. "I didn't have a ton of experience making sauces or anything like that."
His dad has since retired, but Minnesota Wing King has been serving at big events for 10 years, including regular features at the Steele County Fair and the Minnesota, North Dakota and South Dakota state fairs.
"It takes a couple years to get a route and find your locations, but we built it up where we were getting top three in sales at the events we were at," McCasey said.
For the last four years, the Minnesota Wing King team has ran the kitchen at u4ic Brewing in Belle Plaine. That has helped the team to build a menu and to get some experience bringing in musical acts and hosting events.
But it's the right time now, the owner and operator feels, to open the brick and mortar location he's always wanted.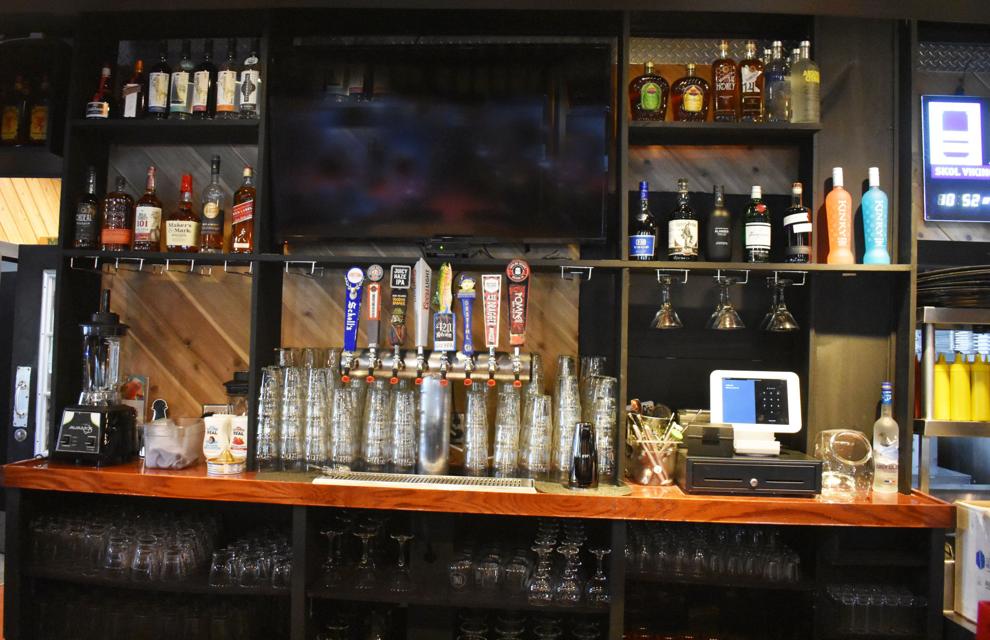 With over $100,000 in renovations and thousands of hours in manual labor, the building that was once home to a few different bars and a bait shop is now a modern restaurant and bar space. A wall was knocked down inside to open up the seating area; a new bar was built; all the wiring and plumbing was gutted and replaced; the bathrooms and kitchen were remodeled; the floor was changed. And all of that is just inside.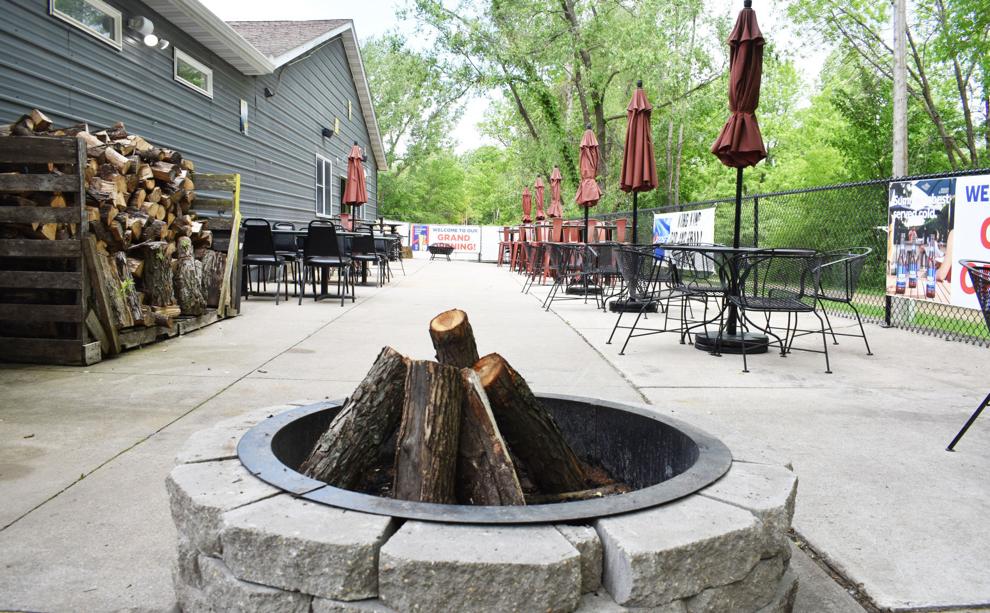 Outside, a small patio was renovated and expanded to seat around 70 people with two bonfire pits and plenty of space leftover. McCasey has a vision for a full restaurant indoors and out.
"This was a very comfortable, local bar with a rich history," McCasey said. "We wanted to keep some of the aesthetics that were here while renovating and refreshing inside and out to match our branding. We took over Jan. 2 of 2021. We've spent the last six months doing the remodel."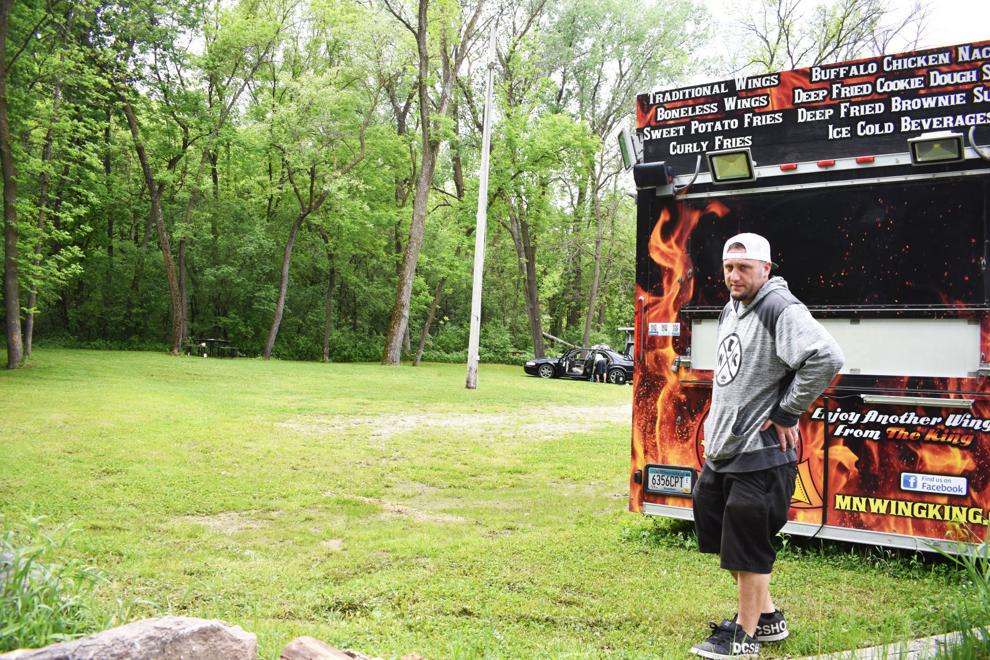 Eventually, the Wing King teams hopes to use another large space behind the building, currently vacant, to host large-scale events, using the concession model they're so familiar with. McCasey hopes to eventually have a built-in stage for musical acts, too.
"We want to provide the best of both worlds," he said. "We want to cater to our locals that have been in this area and have supported this bar, while mixing in larger events to pull in a crowd from outside the region."