In the face of tumultuous 2020 transformed by the COVID-19 pandemic, statewide profits for municipal liquor stores continued to grow.
On Oct. 28, the state auditor reported that municipal liquor net profits totaled $36 million in 2020, a near 30% jump ($8.2 million) in profits over 2019. The trend was linked to record off-sale profits, which soared by 65% over last year.
A number of local stores felt that effect, although it varied by location.
Lonsdale's off-sale only municipal liquor store received a similar boon. Total sales leapt from $1.64 million in 2019 to $2.11 million in 2020, generating approximately $164,000 in net profits. The store raised nearly $100,000 more in net profits over the $64,630 produced in 2019.
Approximately $100,000 of the liquor store's profits were spent on the construction of Trcka Park, which opened last year. But City Administrator Joel Erickson said these extra dollars came at the expense of local bars and restaurants.
"I know that every time the governor was going to go on and say this is closed or that's closed, we experienced extreme increases in sales on those days," said Erickson. "Definitely the draconian laws, as far as masks and businesses closing down, definitely had an impact on our sales."
In the city of Le Center, the on and off-sale municipal liquor store achieved $1 million in sales, almost 20% more than the liquor store sold in 2019. When factoring in operating expenses, Le Center's net profits stood at $47,000, below the $72,000 the liquor store raked in the prior year.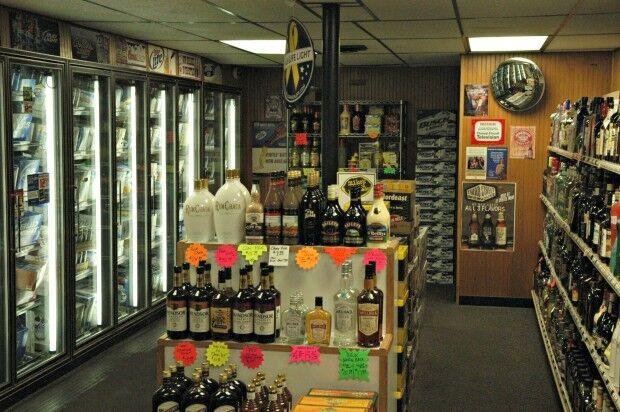 City Administrator Chris Collins said the boosted sales were because of, not in spite of, the pandemic. When Gov. Tim Walz implemented pandemic restrictions last year, bars and restaurants were ordered to close their doors to indoor and outdoor service.
"Everybody, I think, was up 10-20% in their sales, because of the pandemic, and nobody could go to bars and restaurants," said Collins. "I think our sales this year in 2021 will be over 2020. We're up now and our two biggest months are coming up in November and December."
Northfield's off-sale liquor didn't experience a bump in sales like Le Center and Lonsdale. In 2020, sales totaled $2.8 million, slightly below the $2.9 million in 2019 sales. But the liquor store earned $276,000 in net profits, almost double the $143,000 in net profits in 2019.
But the upswing in off-sales is only half the story. Like any other business, on-sale revenues for municipal; liquor stores slumped last year. Statewide, on-sale liquor revenues declined 11%. A total 37 cities reported losses last year and 36 of those cities are located in greater Minnesota.
One of the cities that saw a net loss in profits was Cleveland. The municipal liquor store went from raising $32,000 in profits in 2019 to costing the city $17,000.
City Administrator Dan Evans placed the blame squarely on the pandemic and pandemic restrictions.
"When the governor forces your municipality to shut down, it's really hard on sales," said Evans. "Where we make our money is in on-sale operations. The off-sale did stay open during that time, but it wasn't enough to offset our loss in revenue."