Holy Cross families often regard Family Fun Night as the last big gathering of the summer, but this year, it may have been the first big outing in a while for some.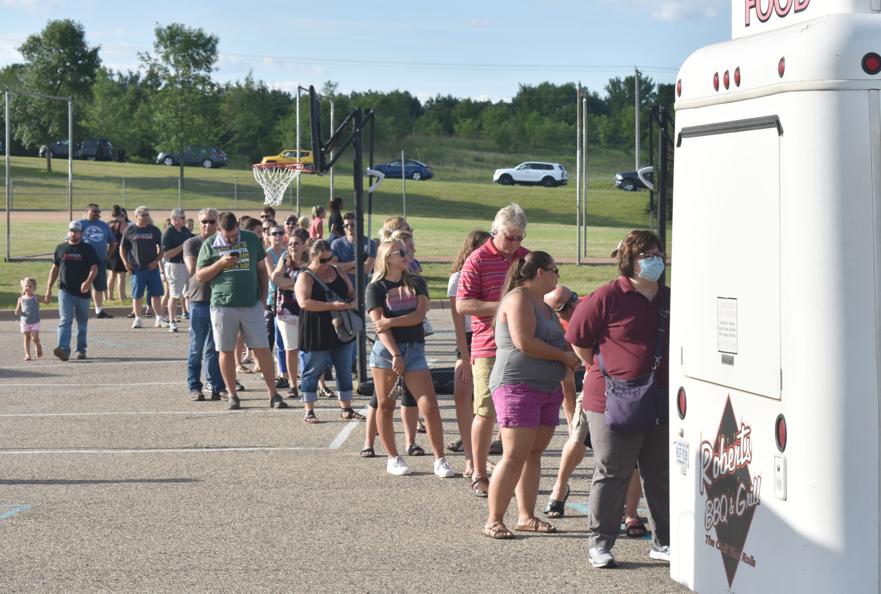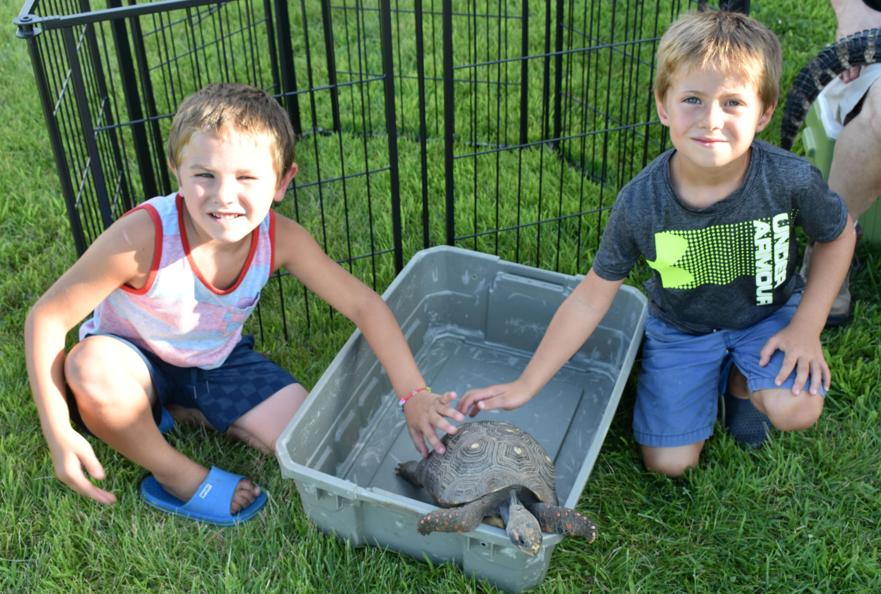 Vehicles filled the Holy Cross parking lot Thursday evening, when students and families gathered outside the school to enjoy food truck selections, browse about 20 vendor booths, meet some reptiles, and catch up with their school community.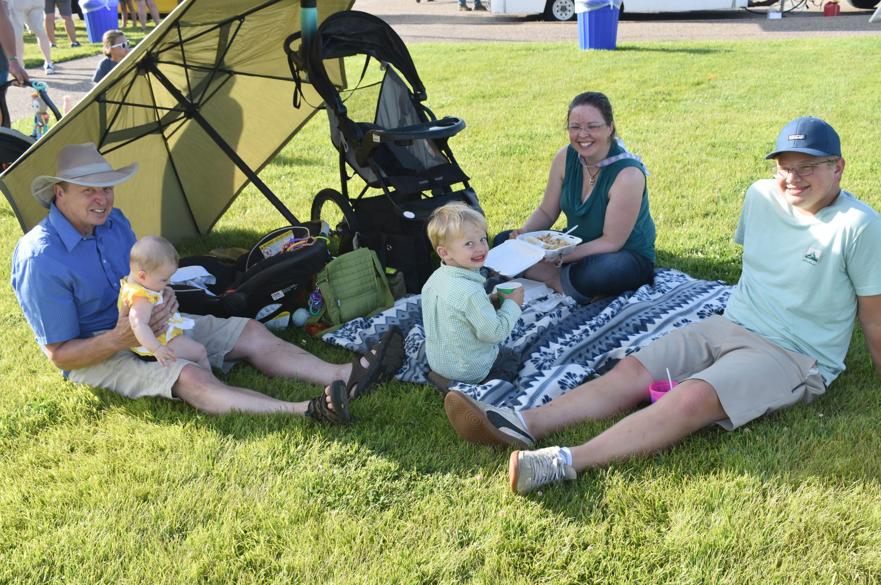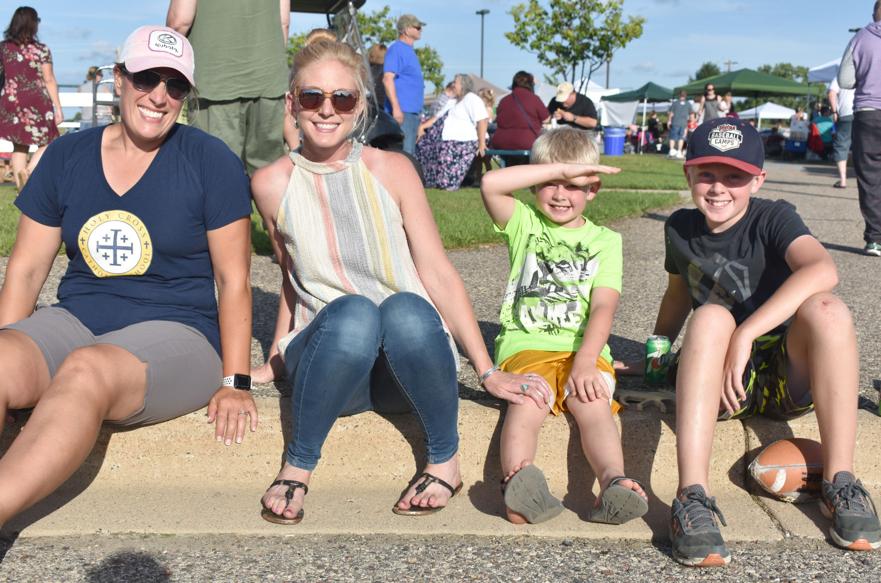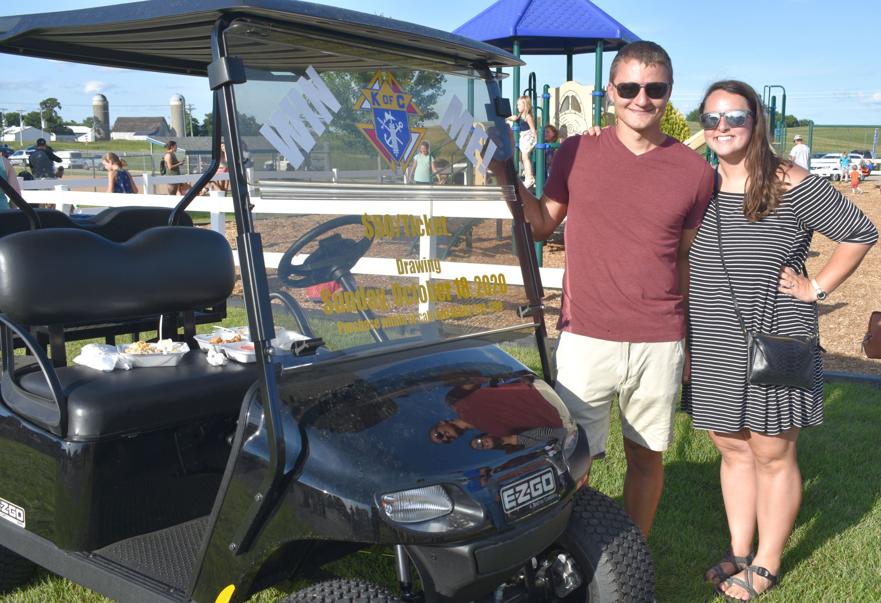 "I like that I get to see some of my classmates I haven't seen in the past five months," sixth grader Maggie Harms said as she sat in the grass with some of her friends.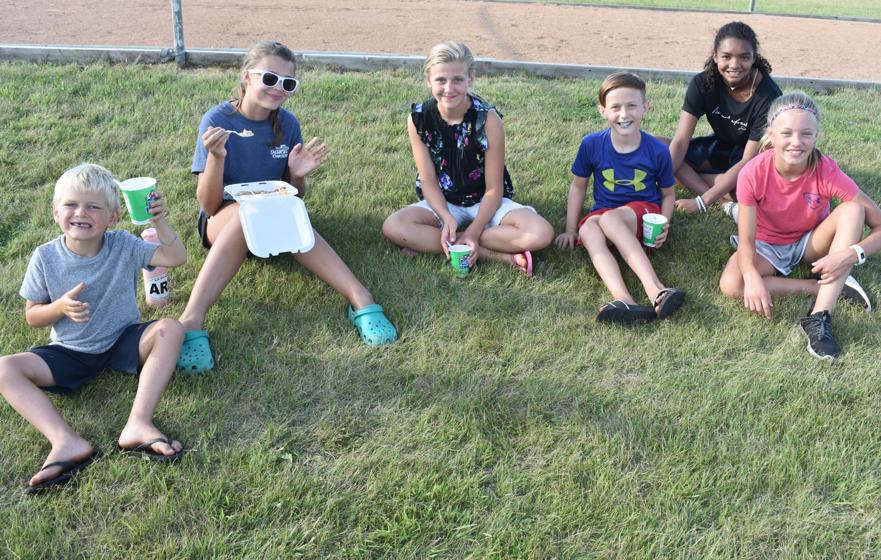 Joe Flicek, who attended Family Fun Night with his wife and daughters, said, "It's nice to see people outside."
His daughter, 2018 Holy Cross graduate Maggie Flicek, said the best part of the event was "the delicious food." In her case, that meant the grape Kona Ice.
The annual food truck event expanded to include vendors for the first time in 2019, when 15 local vendors signed up to participate. While some vendors returned for a second year, several newcomers set up tables as well.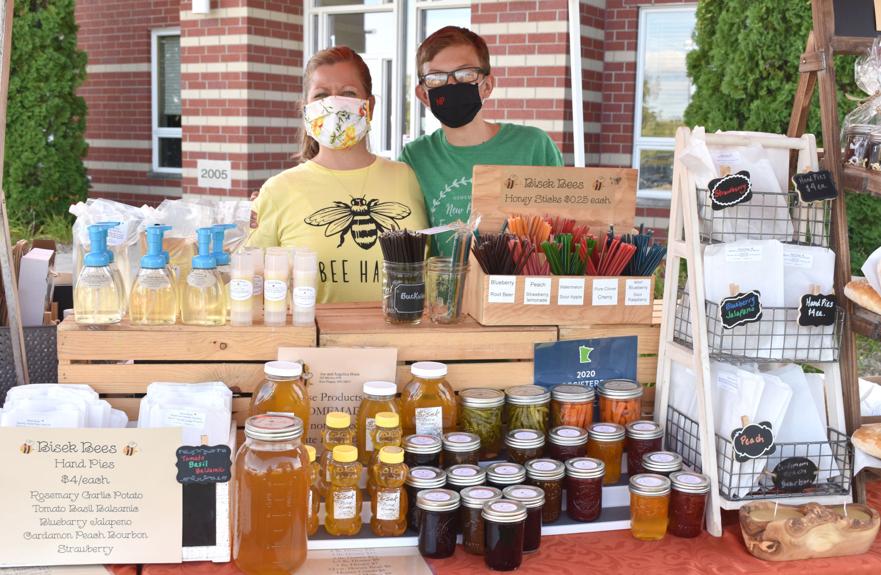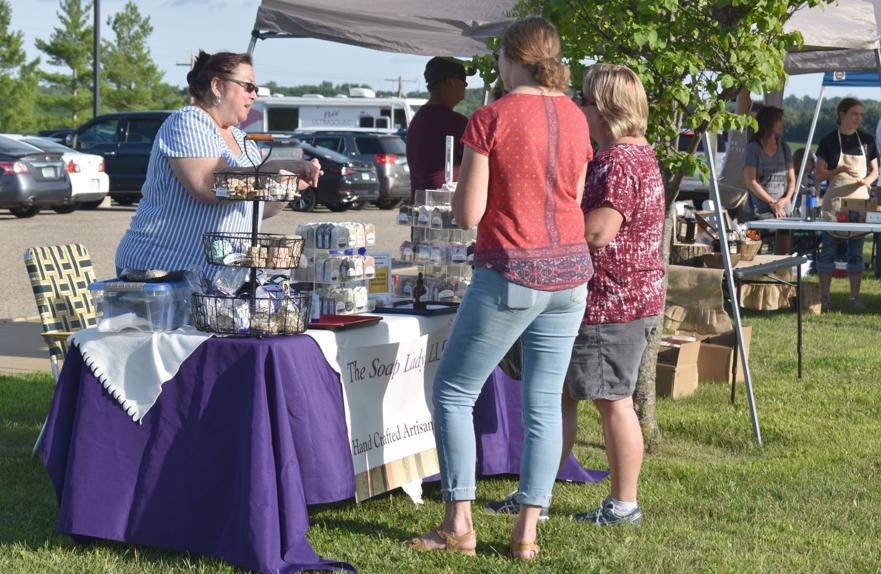 Nicole Tyrrell, of Montgomery, heard about the Holy Cross vendor event via social media and jumped at the chance to bring her Young Living Essential Oils to the free event. She considered Family Fun Night an important opportunity for small businesses to bounce back from the economic impact of the pandemic. Thankfully, she said her own business, which focuses on health and wellness, continued attracting customers during the health emergency.
For Paige Jandro of Elko New Market, Family Fun Night marked her first time selling her homemade bread. With about one hour remaining, her rosemary sea salt and jalapeño cheddar focaccia bread had sold out.