Summer is usually the highlight of the year for Lonsdale Ambassadors, who make appearances in parades, visit other locations, and represent the community they adore.
But even though it's July, Miss Lonsdale Ambassador Reagan Gaul said she and the other Ambassadors attended their last event together in March. The coronavirus pandemic put a halt to the large group gatherings where the Ambassadors typically make appearances. Thankfully, all eight girls will have another year to participate in the program.
Gaul explained that the Lonsdale Ambassadors Board of Directors met with the girls via Zoom to ask if they wanted to continue their reign another year.
"When we got the news that we'd be able to repeat our year, we were all super excited that we'd be able to continue on our events because so many of them had been canceled," said Gaul, a rising TCU High School senior. "It gives us more of an opportunity to serve Lonsdale and showcase the town more through the rest of our reign."
Miss Lonsdale Ambassador Morgan Kes said it's a disappointment not being able to attend the parades and other events she had looked forward to, but learning about her extended reign was a pleasant surprise.
"I was actually in shock," said Kes. "I definitely didn't think we would get to go again because I thought it would mess up the years ahead, but I was really excited. It's kind of cool to be the only Ambassadors that get to do it almost a year and a half. I'm just really excited."
Brittany Williams will continue her reign as Miss Lonsdale, along with Miss Lonsdale Ambassadors Alexis Gramley, Kes and Gaul. Junior Ambassadors Jules Rotter and Kirra Flicek will also continue their reign, as well as Little Ambassadors Destiny Grant and Isabella Ohmann David.
Karmin Stanley, president and co-treasurer of Lonsdale Ambassadors, said candidates who already signed up to run for the 2021 Ambassadors program, which has been canceled, will have a second chance to do so next year, when the 2022 royalty is crowned. These candidates may run for the division they applied for this year, even if they no longer fit into the age group. However, new applicants next year must abide by the age requirements. (Littles are open to girls or boys entering first or second grade; Juniors are open to those entering fifth or sixth grade and Miss is open to girls entering their junior or senior year of high school.)
"We feel it is in the best interest of our candidates, ambassadors, supporting businesses and our community to ensure everyone has the opportunity to focus on what matters most, the health of their families and businesses," said Karmin in a press release. "Our current 2020 Ambassador crew has agreed to continue on in the hopes they will be able to experience events and opportunities they are now missing out on."
Although Karmin said, "There isn't a single thing we have on our calendar that is even tentatively still on the books," the Lonsdale Ambassadors have created their own opportunity to brighten up Lonsdale during the pandemic.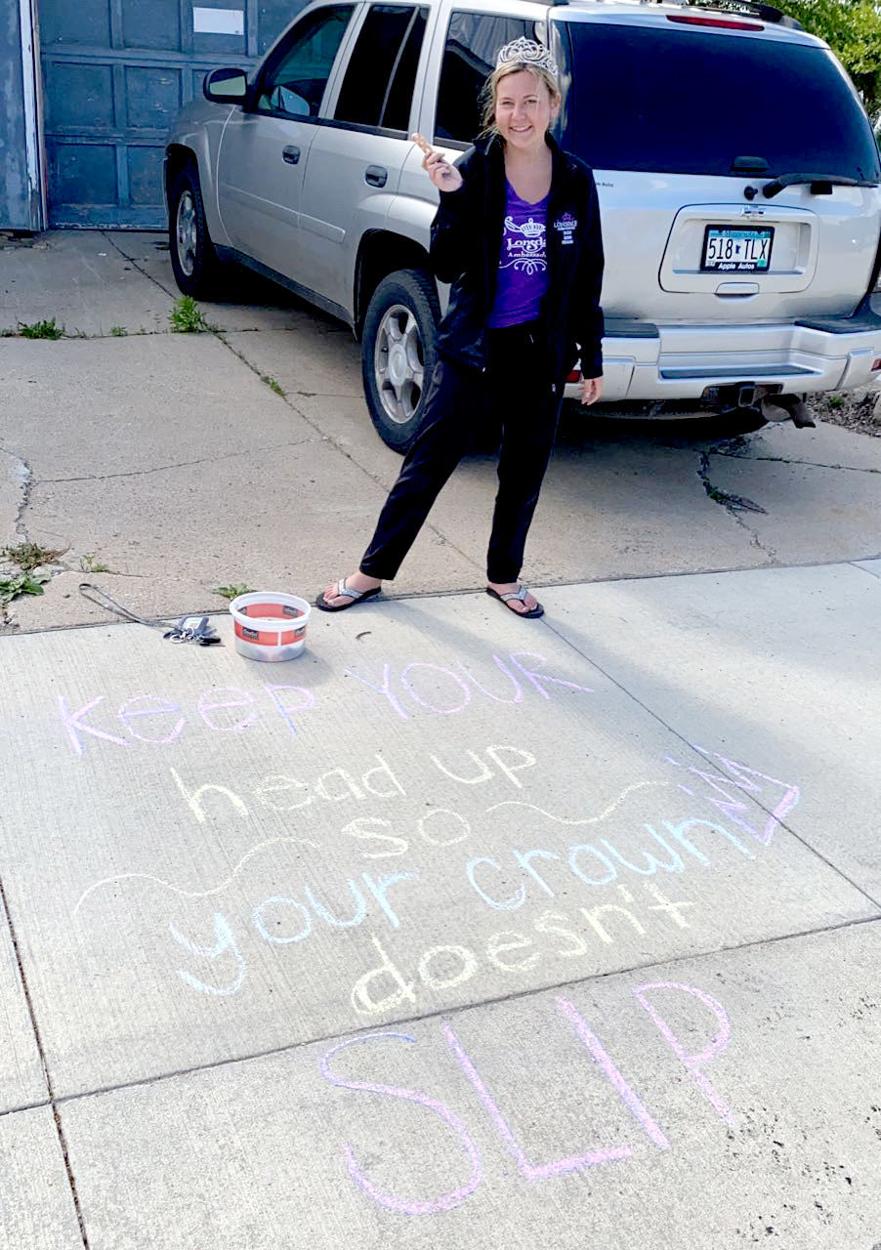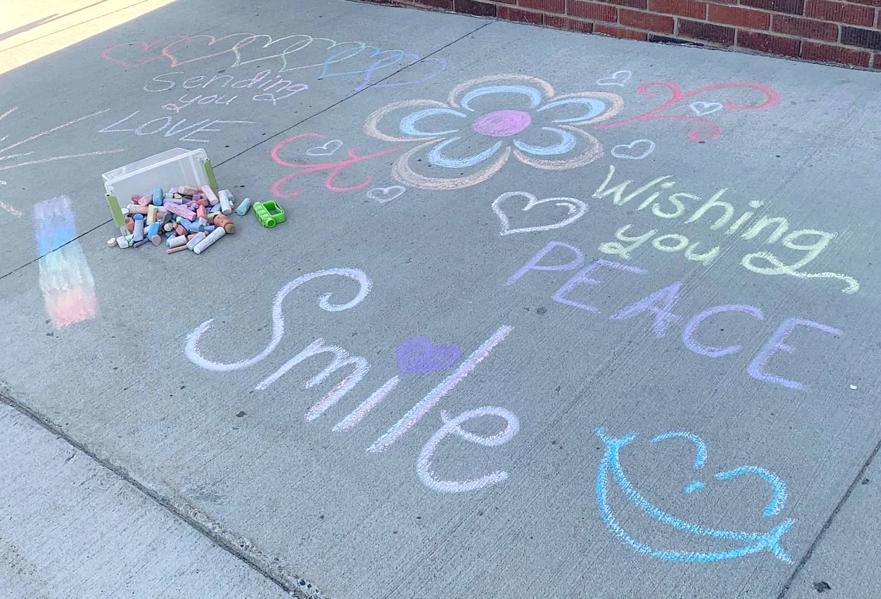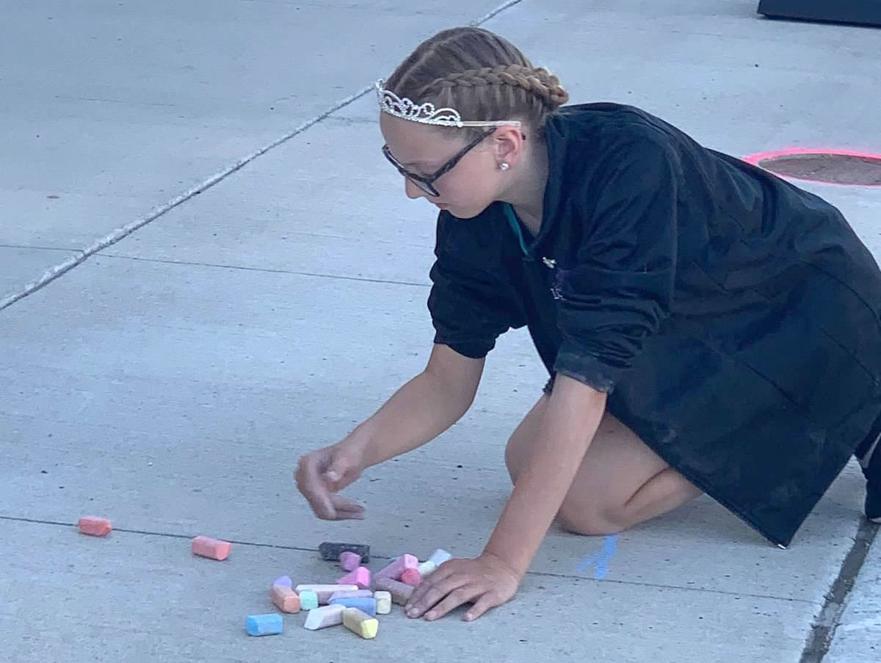 "The past couple weeks we've been going on Main Street to write with sidewalk chalk," said Gaul. "We've been writing positive messages and creating little pieces of drawings, cheerful and happy words to help motivate Lonsdale to help spread positivity."