Get ready for large joined smoked wings, boneless chicken wings hand-cut from scratch, pork belly burnt ends with fried rosemary, bacon by the slice, and sandwiches complete with shredded chicken, brisket or pulled pork.
Smoke, a new family barbecue restaurant, is almost ready to open for customers in Lonsdale. But before service begins, the new business needs the OK from the building inspector and health inspector.
"We want to make sure we're up to their standards," said Smoke owner Andrew Rasmussen, who bought the vacant building at 115 Railway St. SW in March. "It's a little bit out of our control as far as an opening date per se, but we're well on our way. Once the building plans get approved, we're pretty much just tying up loose ends at this point."
Rasmussen is no stranger to the kitchen and spent the last 13-plus years training with professionals, opening restaurants across the state, and managing kitchens. He learned fine dining skills from the Hazeltine National Golf Club in Chaska and trained under the former owners of Granite City Brewery.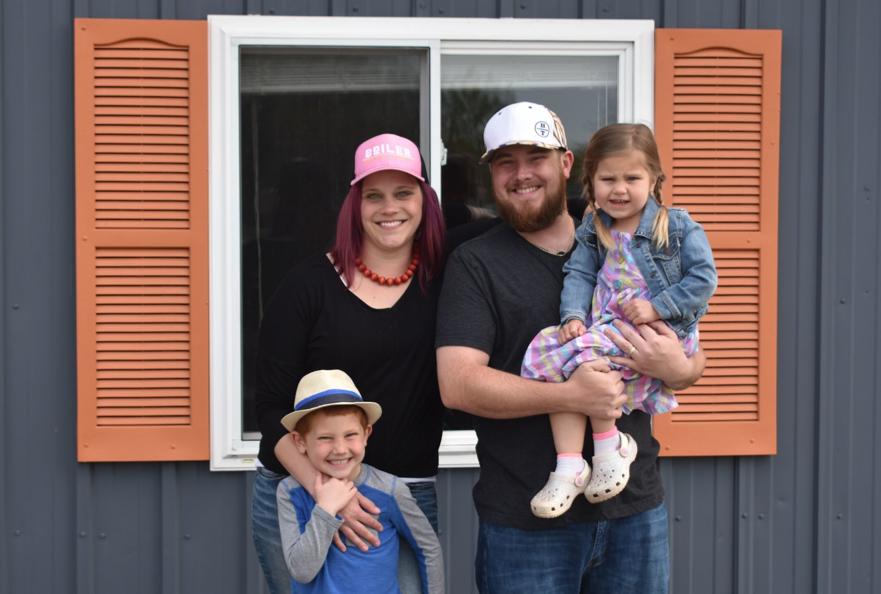 For his biggest project, he trained at the Tavern on France in Edina, which opened the door for him to manage the kitchen at its sister company, Tavern Grill in Woodbury. While working as the kitchen manager of The Cove in Prior Lake, Rasmussen was asked to take over as kitchen manager of The Point, where he essentially wrote the whole menu. He's also consulted the openings of Lakers Tavern and Pizza in Prior Lake, a farm-to-table restaurant called Fabled Farmer in Fergus Falls, and the woodfire grill Spitfire in Fargo, North Dakota.
After acquiring all this experience, Rasmussen considers opening a restaurant in Lonsdale, where he's lived for seven years, "a no brainer." He recognizes a lack of restaurants in the area catering to Lonsdale's large demographic of 20- and 30-somethings, so he hopes Smoke fills that void.
And by reading community surveys, he's discovered what Lonsdale residents want, in general, is a new restaurant and a sports bar. While Smoke won't necessarily follow a sports theme, Rasmussen said the TVs in the bar will air sports games.
Rasmussen and his designer, Ashley Johnson of A. John Designs, are completely remodeling the inside of the building that housed former restaurants Treats of Lonsdale and more recently Taste of Lonsdale until its November 2018 closure. He's also working with a contractor, Curt Zins of Zins Company, Inc.
Johnson has worked with Rasmussen and his family for the past six years, merchandising for his father. As far as designing a building is concerned, Smoke is her first project.
Being a resourceful person, Johnson opted to use the fencing outside the building as trim for the inside, and she reused the old table bases and only replaced the table tops.
"It was actually pretty challenging at first," said Johnson. "I had no idea what the building looked like when he called me … Every wall was covered in that old school colonial-looking wood. I was like, 'I don't know what I'm going to do with this.'"
Johnson found a solution: using an acetylene welding torch, she burned all the walls of the interior and the ceiling. She has more plans for the ceiling, and the next thing on the list is installing the bar, tile backsplash and corrugated steel.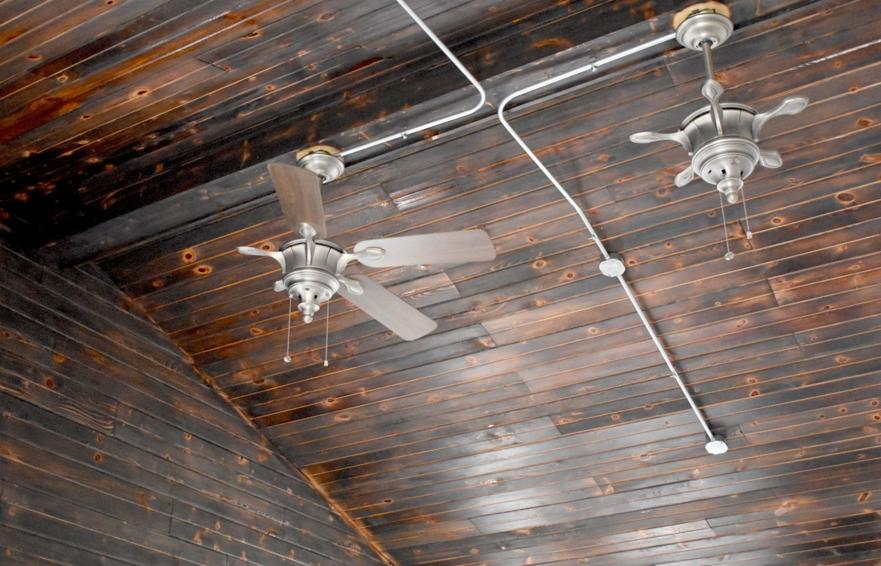 To reflect a "smoke shack" feel, the outside of the building, previously red and white, is now gray with orange shutters. Rasmussen credits his wife's siblings, Tara, Lance and Todd, for "really transforming the outside" and helping build the light fixtures.
Smoke's menu is finalized, said Rasmussen.
Reinhart Foodservice is the food provider, and Mike Wallin of Lonsdale Country Market has worked with local farmers to source proteins amidst national plant shutdowns. Food aside, offerings include an extensive menu of Northeast style IPAs with a wide variety of hops, malts and grains. Aware of craft beer's huge popularity, Rasmussen wants to make Lonsdale a destination with these menu items.
Rasmussen also looks forward to offering one of his favorite creations: soups. In the past, he's made any soup from Italian sausage and caramelized fennel cream soup to smoked pork cheesy enchilada soup.
"For Christmas, instead of giving presents, I give soups," said Rasmussen. "...These soups take me hours upon hours to make."
For dessert, Cake Walk of Northfield will provide specialty items exclusive to Smoke, such as a salted s'more caramel cheesecake and cold smoked peaches coated with caramel.
By the time Smoke is up and running, Rasmussen said he ideally hopes to have four to give cooks and five to seven additional employees. But since the restaurant will likely start with curbside pickup before allowing customers inside, the employee ratio may start smaller, with three to four cooks and four to five employees in front of the house. His wife, Lisa, who has worked as a customer support supervisor and manager of the claims department for Healthpartners, will handle customer service at Smoke.
"She'll be able to set the bar for the front of the house, always have bartenders' heads on a swivel," said Rasmussen of his wife. "I think she'll do a great job."
Shawn Cooper of Lonsdale, the sous chef who trained Rasmussen at Hazeltine National Golf Club, is one of the go-to cooks who will work alongside Rasmussen at Smoke. He's also hired a couple beertenders already, who exhibit the knowledge and skills that meet Rasmussen's requirements. He expects quality over quantity, he said, and will train "beertenders" to pinpoint specifically what the customer base wants.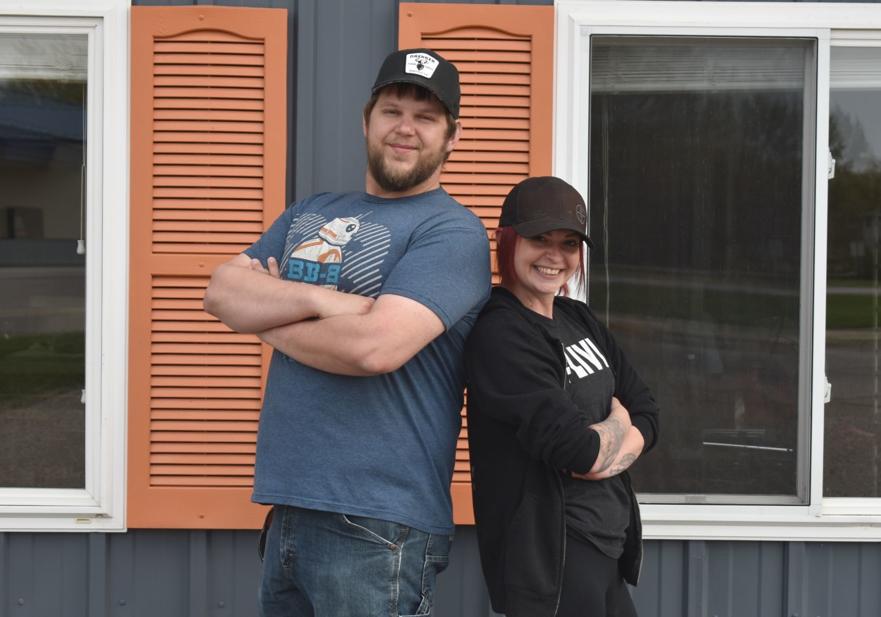 "I'm well aware of the hours that need to take place in order to succeed and succeed prosperously, and not cut corners," said Rasmussen. "One of the things we're not going to do is compromise our service and our food just because we want to open early. We're going to take our time and make sure everything is polished before we even try to service our community."