The combination of social distancing and temporary closures of public places, like gyms, have some people coming up with creative ways to stay connected while still achieving their fitness goals.
For area gyms, where group exercises are meant to help boost motivation and encourage participants to have fun, helping their clients enrich those feelings has been challenging.
Sheila Rolling, owner of the family-oriented workout facility, Fit for Life in Faribault has posted daily workouts on her facility's Facebook page that allow for all ages to join in. Just recently, Rolling posted a video of a group workout on her page, hoping participants will enjoy the feeling of being in class again. She also recommends people explore online options for working out with others. That way, she said, people can feel like they're exercising together.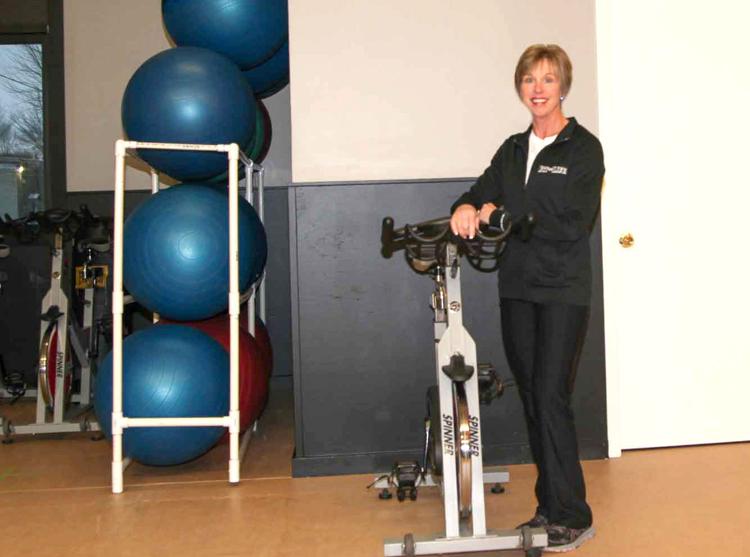 All of the workouts Rolling posts online have different levels of impact, making them suitable for all ages. There are even low-impact workouts for seniors as well as beginner and advanced yoga classes.
"I'm really just trying to include all levels of fitness in there," said Rolling. "Exercise is the number one way to reduce stress, and it can also reduce panic, fear and anxiety. Even a 10- to 15-minute workout can change the way people are thinking."
Rolling encourages her audience to include their children in exercises. One of the group workouts Rolling posted included a young girl, showing that children are able to do the workout as well. In particular, Rolling suggests Zumba dance workouts as a good alternative. In the mornings, she posts a meditation video so her audience has a "good" way to start the day.
Philip Campbell, physical education, health, developmental adapted physical education and AVID teacher at Tri-City United School District (Montgomery, Lonsdale and Le Center) develops daily workouts suitable for both kids and grownups that require minimal space and equipment. Each day, he aims to post a video of a workout than can be completed in 20 to 30 minutes, complete with exercises and a health education piece toward the end.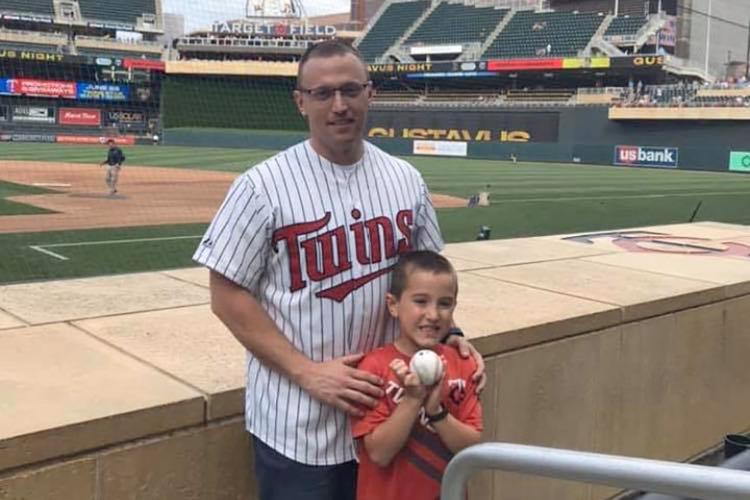 The idea began in the early March, once he learned that many businesses, schools and restaurants were going to close. The first workout was posted on Campbell's Youtube channel and Facebook page, "Daily Workouts For Kids" March 16. The workout videos have been well received, with people from different countries like Argentina and Australia are among the 2,000 members of the group tuning in on Facebook.
Even though many viewers have messaged Campbell, thanking him for posting the videos, he says his intention is to help others.
"We're all cooped up inside," said Campbell of his efforts. "It's a good way to burn energy."
At the end of the videos, Campbell includes an education piece whether it be suggesting certain types of nutrition to help boost the immune system or incorporating lessons about kindness, as a way to "normalize" what is going on. Recently, the videos included a joke to keep viewers laughing. Campbell says he has also been getting a lot of ideas from TCU's Physical Education Department. The workouts are just one of many resources students have access to following the beginning of distance learning March 30.
Unique to the videos are Campbell's children, 9-year-old Kailey, soon to be 8-year-old Blake and 2-year-old William. Campbell says Blake enjoys being active and frequently participates in the videos. His youngest William, enjoys making small guest appearances.
Campbell makes sure his audience is knows the workouts aren't about keeping perfect rhythm.
"It's about moving the body, parents doing them with their kids to push to help keep it going," said Campbell. "Once closures have been lifted, I look forward to continuing it."
He encourages everyone to continue practicing the rules of social distancing and joining community groups on social media, such as his daily workout group, adding that it's a good way to stay a part of things.
Healthy eating at home
Since many people across the country have transitioned from an active job to a less active role at home, Rolling encourages people to closely monitor what foods they are eating.
"People don't think about the amount of activity they were doing as opposed to what they are doing now," she said. "While still eating the same amount of food they typically would."
Campbell recommends creating a schedule and to incorporate things like a snack, activity and study time. Many times when kids claim they are hungry after just eating, they are actually just bored, she said..
"If you can do some type of fruit or vegetable other than a more unhealthy option," said Campbell. "It's all about what options we give them, instead of asking them if they want an apple or chips, instead ask,'Do you want carrots or an apple this time?'
Debra Silverman, a Mayo Clinic dietician, offers several nutrition tips to keep in mind.
Silverman's first tip is to think about your family and a new routine when grocery shopping for two weeks out.
"You may have kids eating lunch at home now, so you might want to have things like extra peanut butter and jelly for sandwiches," said Silverman. "Or flour and sugar, for example, if you're planning a baking project with your kids."
When shopping, Silverman noted that certain foods can be stored in the freezer to use later for a healthy snack.
"If you find ripe berries in the store, you can freeze those for later use," said Silverman. "You can freeze bananas and you can use those for protein fruit smoothies later on."
Amy Elliott, family doctor and medical director at District One Hospital in Faribault, recommends healthy snacks. She says it's easy to cut up fresh fruits and vegetables and put them in the fridge so they are easily accessible. Another good choice would be to drink water, she said, adding that it helps a person feel full and avoid drinking beverages filled with calories.
"I'm a big fan of cooking a large batch of brown rice and putting it in different containers into the freezer to have for later," said Elliot. "It comes in handy in times like these when you are busy working from home, while the kids are doing distance learning and the dog is wanting to go for a walk."
She also encourages families to cook together and incorporate science and math lessons into cooking/baking time.