It's a hard knock life for Tri-City United High School students this month when the drama department presents "Annie" as its fall musical.
Audiences have three chances to see this upbeat classic — 7 p.m. Nov. 15 and 16, and 2 p.m. Nov. 17 in the TCU Montgomery Middle School auditorium.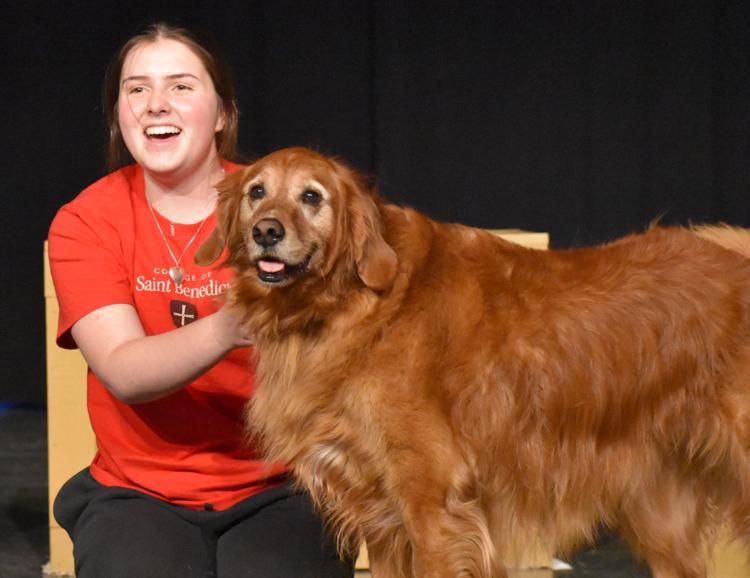 Based on the original Broadway theatrical production, "Annie" tells the story of a determined, young, red-headed orphan (Carolyn Mikel) who wants nothing more than to reunite with her long lost parents. Living under the harsh scrutiny of orphanage owner Miss Hannigan (Isabella Truman), Annie is delighted when the kind secretary Grace Farrell (Audrey Wasilowski) invites her live with the wealthy Oliver Warbucks (Nick Deutsch) for a short time. As Annie becomes acclimated to her new environment, Miss Hannigan and her cronies devise a plan to take Annie away from "Daddy" Warbucks for their own personal gains.
TCU High School seniors Mikel, Truman, Deutsch and Wasilowski take their last fall musical bows with the conclusion of Sunday's performance. The four seniors have spent a significant amount of their high school careers involved in the drama department and say theater positively impacted their experience at TCU.
"It feels really surreal," said Wasilowski, who also choreographed the musical. She's come to think of the theater department as her family.
Mikel said she came to TCU from another school, and it was the theater department that made her feel at home.
"I found my kind of people here," she said.
Deutsch had a similar experience. After transferring to TCU from another school, he wanted to become involved in something. Not interested in sports, he decided to follow in his older sister's footsteps and participate in the fall musical.
"I've definitely changed a lot over the years," said Deutsch. "… Now I'm a lead my senior year. I've definitely grown as a person."
Added Truman: "Now we're the ones people look up to."
The seniors explained that "Annie" involves more students in seventh- and eighth-grade than previous TCU productions, not because of casting requirements but because more underclassmen auditioned than usual.
Mikel said she appreciates that going to a small school allows students to participate in more than one activity rather than devoting their time to one thing. Truman agreed that the musical draws students with all sorts of students, including athletes.
Although their years of experience have prepared them for their lead roles, the seniors have found ways their parts challenge them as actors.
For Deutsch, taking on the role of Oliver Warbucks pushes him to be more serious when he's usually more "happy-go-lucky."
Mikel finds it challenging to portray an 11-year-old, even though she joked she's generally a childish person. Otherwise, she said, "I think acting comes naturally to all of us."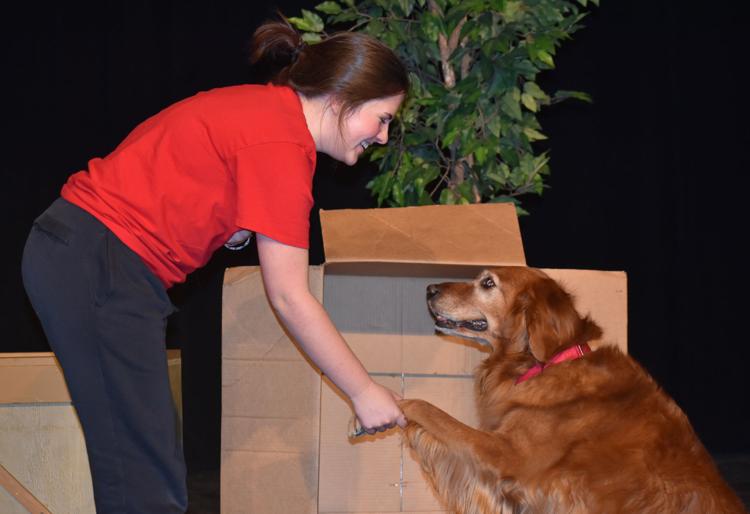 Wasilowski said the hardest part about being Grace Farrow is acting like she hates Truman when she's portraying the unbearable Miss Hannigan. An additional challenge for Wasilowski was choreographing the musical, which has 11 dance numbers.
"People have been working really hard," said Wasilowski. "I don't think we've had this much dancing in a few years."
Dancing aside, Deutsch said "Annie" is a musical families will enjoy for its humor. He encourages audience members to order tickets early to get good seats since the auditorium fills up fast.
Added Truman, in her Miss Hannigan voice: "Be there, or be a rotten orphan!"