Schools throughout the country gathered Monday, Nov. 11 to remember and honor veterans as heroes, and Tri-City United Lonsdale was no exception.
Before the Veterans Day program at TCU Lonsdale began, students shared a special donuts and coffee breakfast with veterans in their families. The breakfast has become an annual tradition at TCU Lonsdale.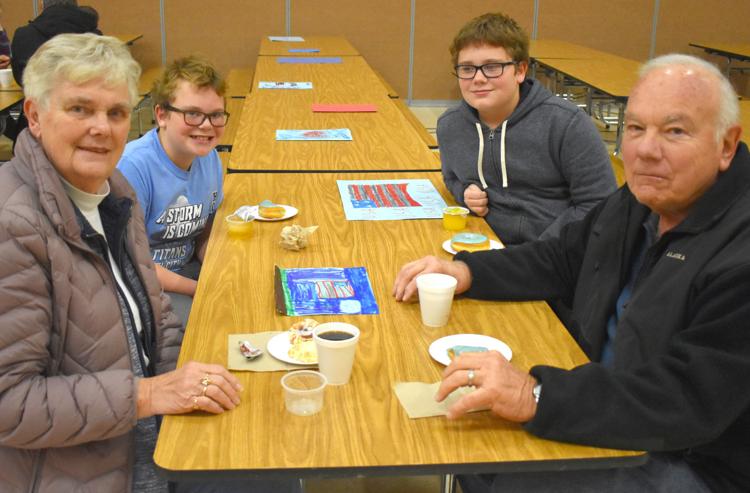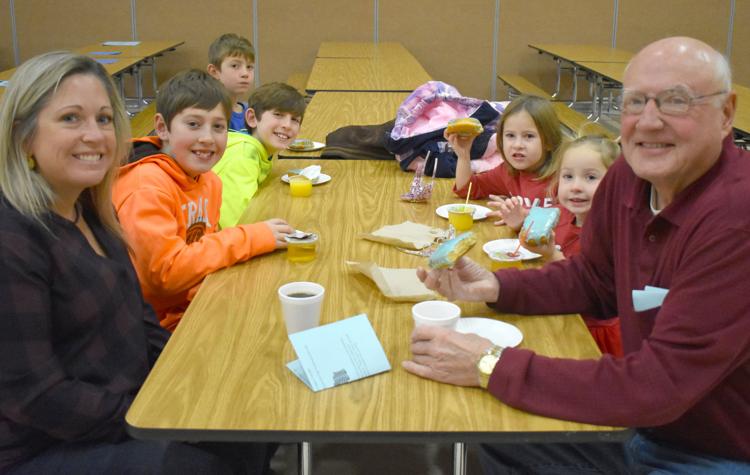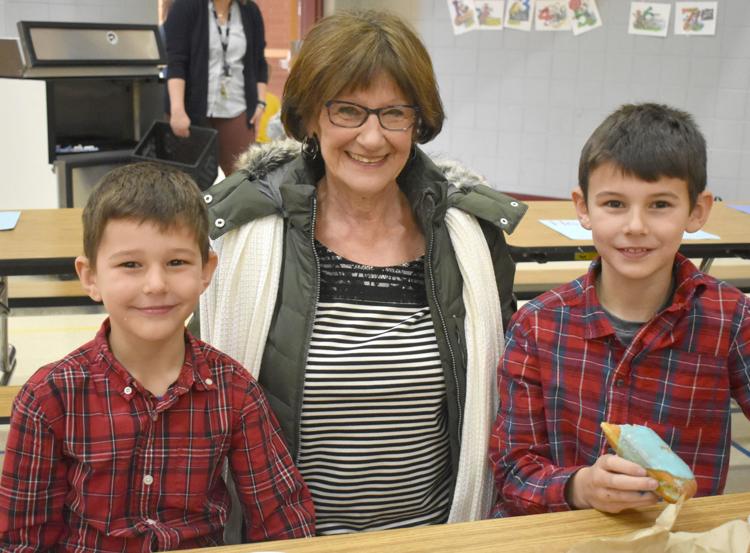 In the school's gymnasium later that morning, TCU Lonsdale Principal Mollie Meyer welcomed the audience after the TCU Lonsdale fifth- and sixth-grade choir sang "America the Beautiful." She told students that veterans share the qualities of determination, pride in their country and selflessness, and thanked the visiting veterans for making the United States armed forces "the most respected in the world."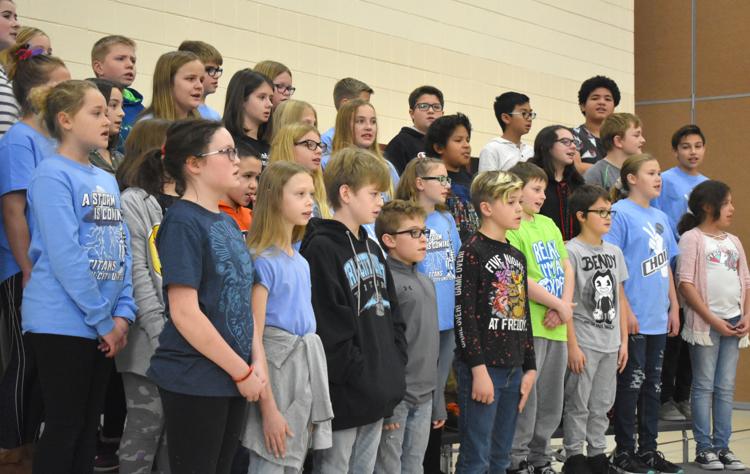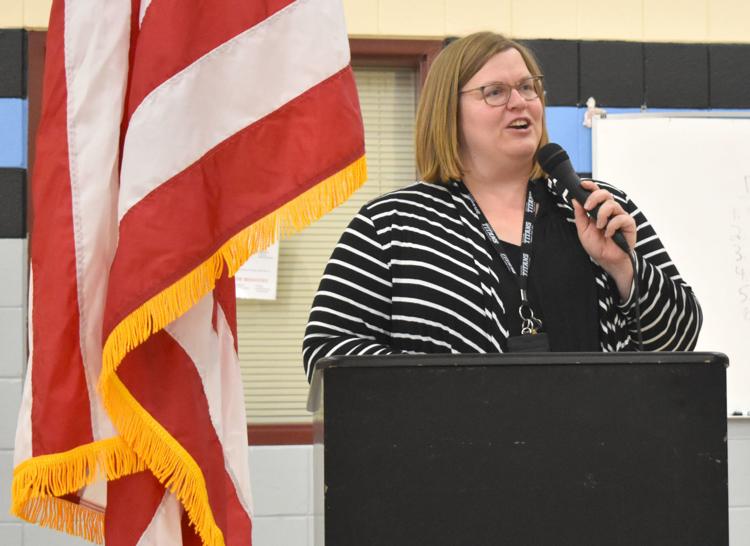 Lonsdale American Legion Post 586 Commander Daryl Rieck spoke during the program about the significance of the 21-gun salute. He explained that the number 21 is the sum of the four digits in the year the United States became a country: 1776.
Only the current president or a former president would receive a 21-gun salute, he said, while vice presidents past or present receive 19 and high-ranking generals 15. All other military members receive three-rifle volleys, he said.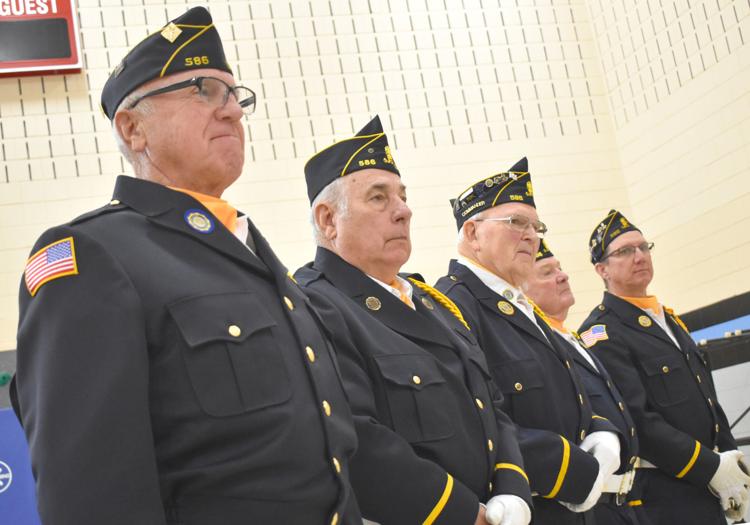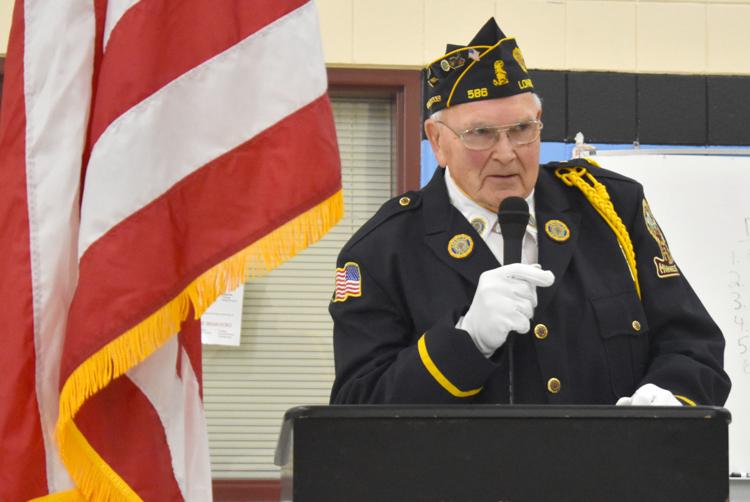 After Rieck's talk, several TCU Lonsdale students shared a few words about veteran heroes in their own lives.
Fourth-grader Griffin Pumper talked about his great-grandfather Orville Richter, who volunteered to serve during World War II when many of his friends were deported. When the war was almost over, Pumper said his great-grandfather was sent to Japan to help clean up.
"Poppy inspires me to be a good person and help out whenever needed," said Pumper.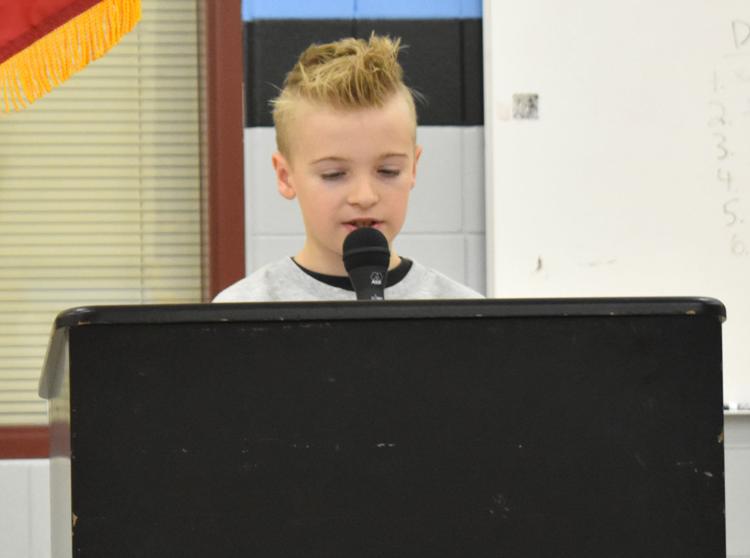 Sixth-grader Shaylan Dunphy spoke about her grandfather Mark Ecker, a Vietnam War veteran who has inspired her to keep going during difficult times.
"He really has changed my life forever," said Dunphy.
Sixth-grader Bella Jones acknowledged her Aunt Julie, a female veteran currently battling breast cancer.
"I want to be as strong and as brave as you are when I grow up," Jones said to her aunt.
Students Isaac Garza and William Sandbulte also spoke about the veteran heroes in their lives who inspire them to be better people. Sandbulte thanked his grandfather and Garza thanked veterans in general.
Near the end of the program, Rieck and veteran David Mohling demonstrated the proper way to fold an American flag as veteran Troy Walters explained to the audience the significance of each of the 13 folds.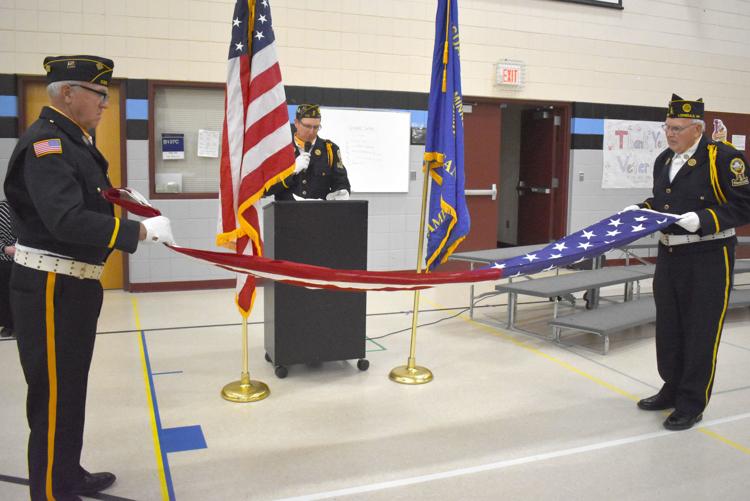 As a special surprise, the members of Lonsdale American Legion Post 586 presented TCU Lonsdale with a monetary donation with the suggestion of using it for the school's library.
Meyer thanked the veterans for their donation, and the program concluded with Walters playing taps and American Legion Post 586 retiring the colors. The TCU Lonsdale choir sang the postlude song, "See the Stars/Grand Old Flag" with audience participation.