Tri-City United sophomore Kaia Krocack didn't know what she was capable of creatively until she attended her first Art Night at TCU High School.
"I was kind of nervous about art night, because I felt that I was not very artistic," Krockak said. "Once I got there, explored, and was around my friends, it was a very enjoyable time! I had a lot of fun and got to try many things that I haven't done before, such as pottery on the wheel."
Krocak was among 41 TCU High School students that participated in the annual Art Night after school on Friday, March 26. In the high school art room and Family and Consumer Science room, students chose among four different art activities for a diverse art experience.
"Art Night was a great experience and was an awesome way to relax and take a break from school work," said Anna Barnett, TCU 10th grader who attended the event. "Each station was planned out very well and the food was amazing! I really enjoyed working with clay, which is something I don't usually do."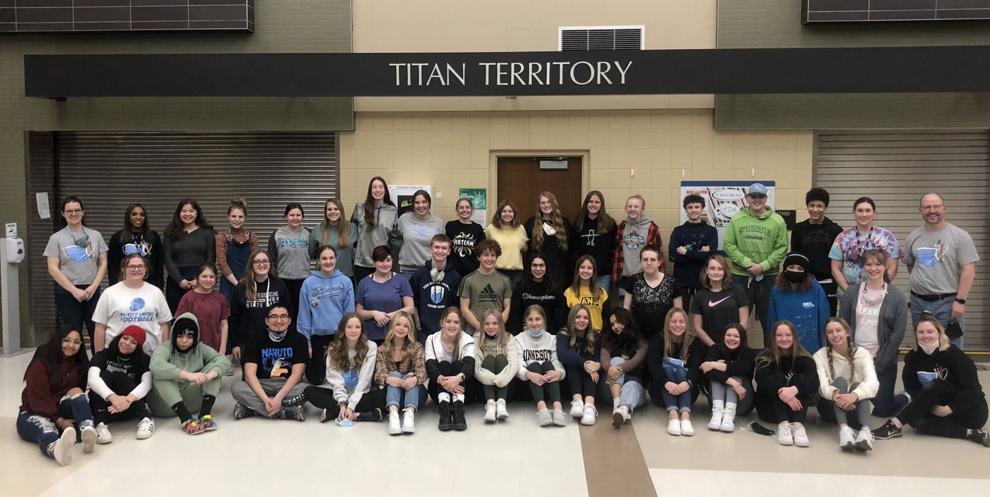 In the back of the art classroom, students got their hands full of clay as they experimented with pottery wheels. Under the instruction of TCU art educator Tony Barnack, students learned how to properly use the wheel and form their hands to create aesthetically pleasing pieces.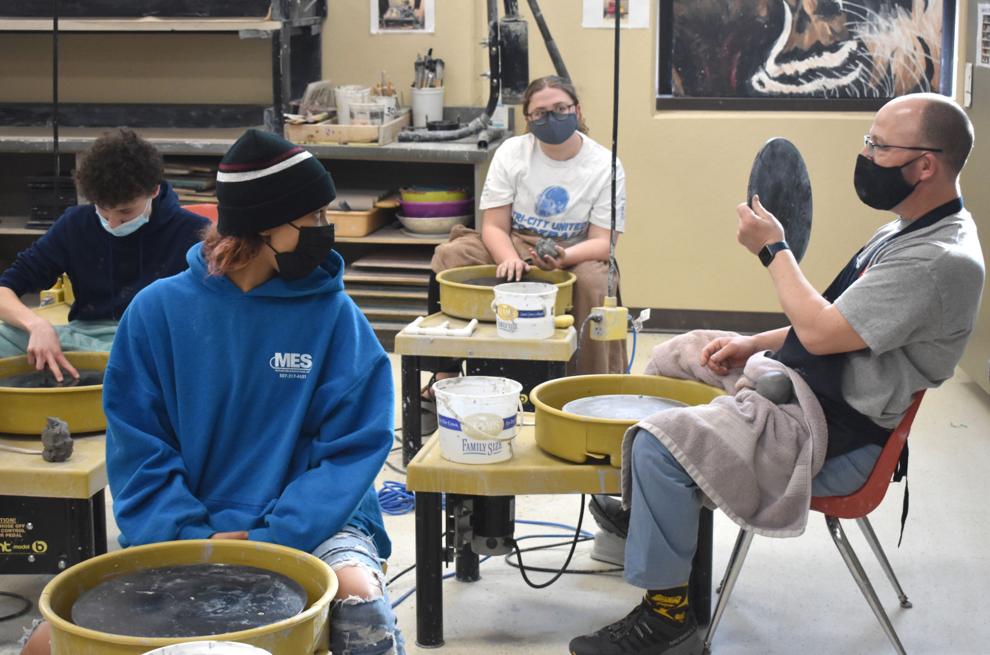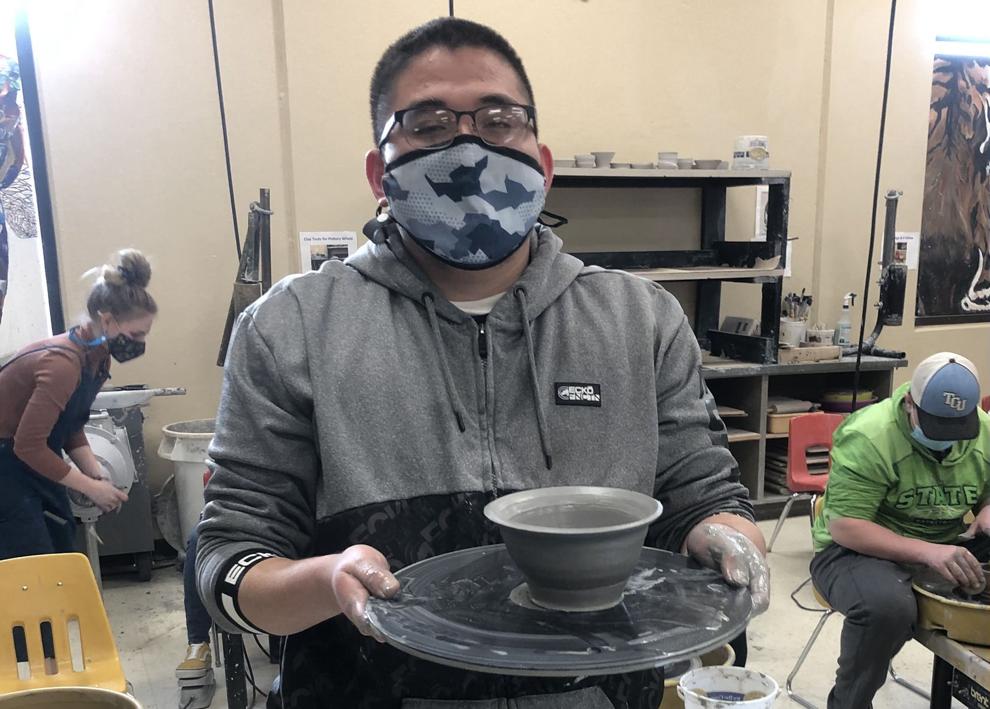 Other students in the art room received a painting lesson from none other than Bob Ross by watching an episode of "The Joy of Painting." Following the tutorial, these students created picturesque mountain scenes on canvases. Some students also used Art Night as an opportunity to work on their own paintings.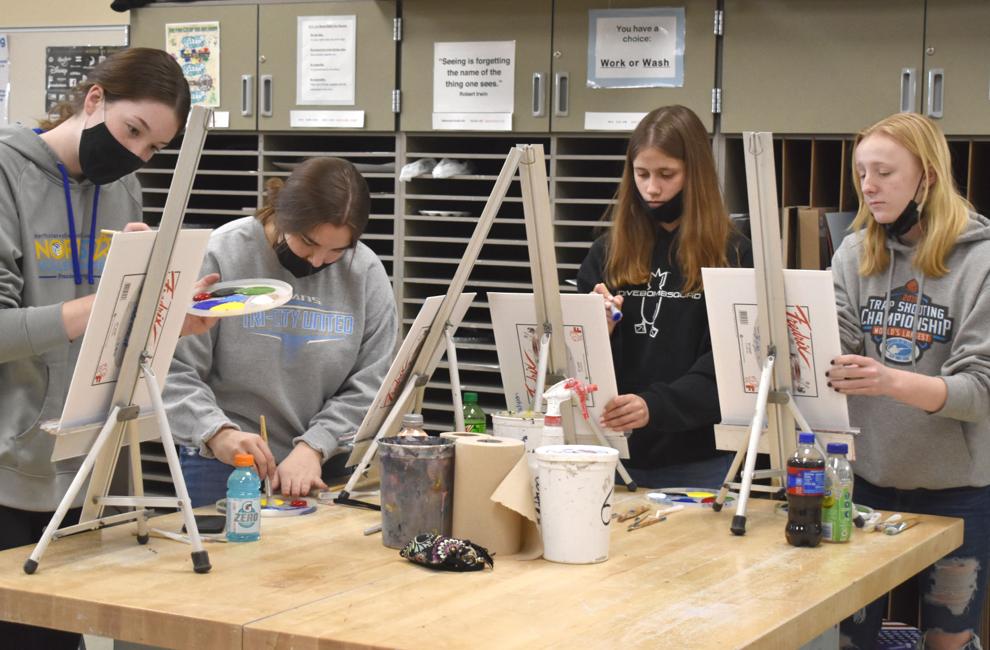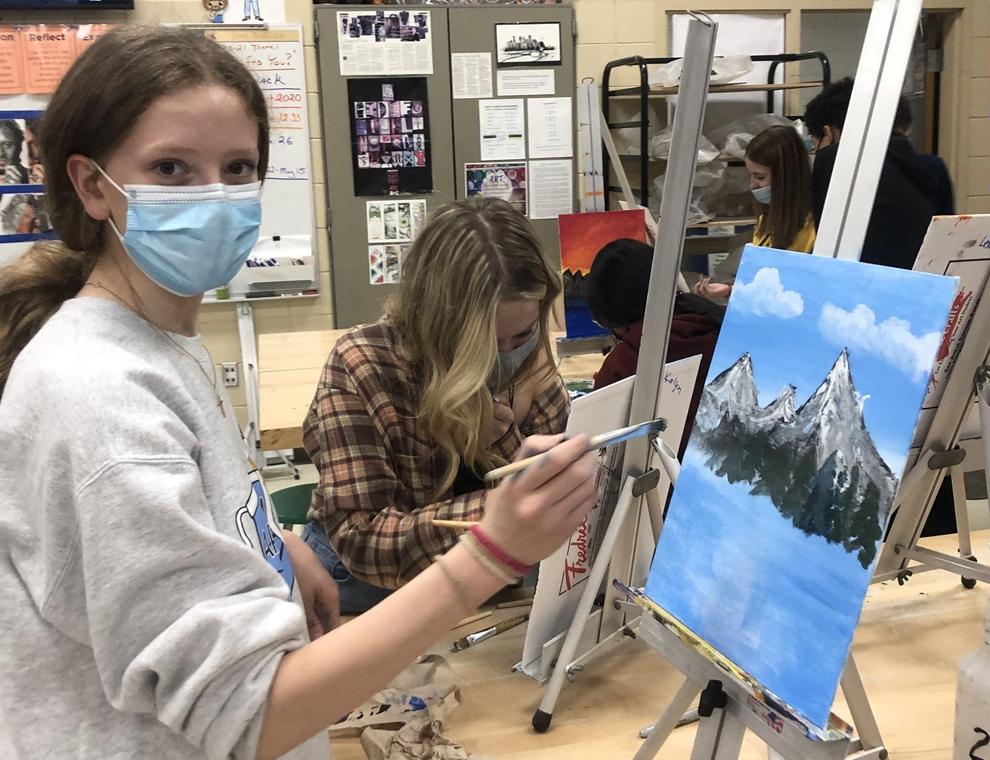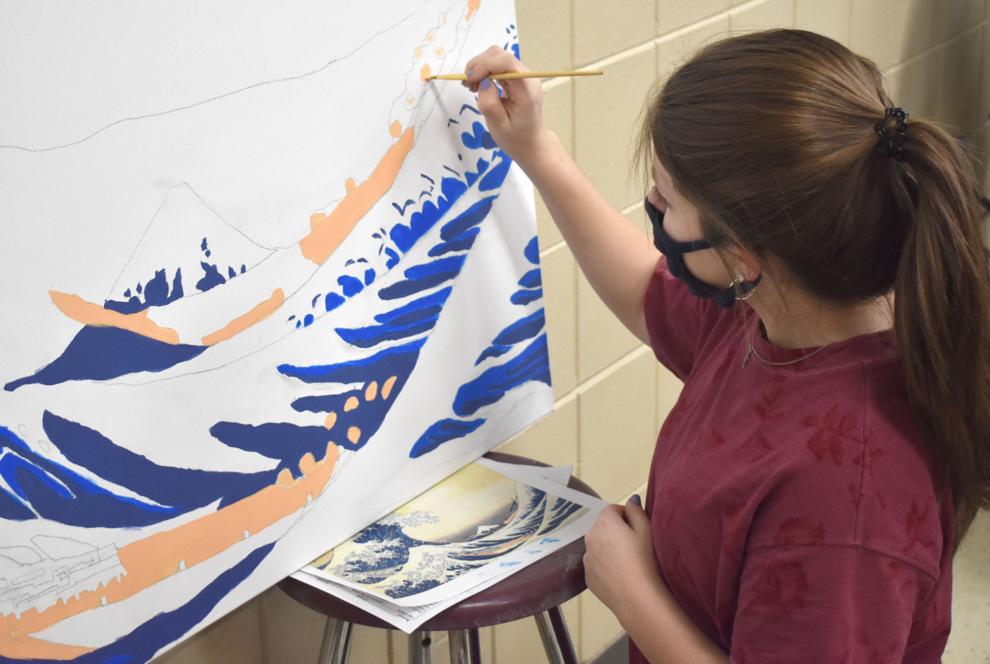 In the FACS room, students began their art session by grabbing rubber bands and wrapping them around white t-shirts to tie-dye. As their garments soaked, they participated in another art method: sumi ink.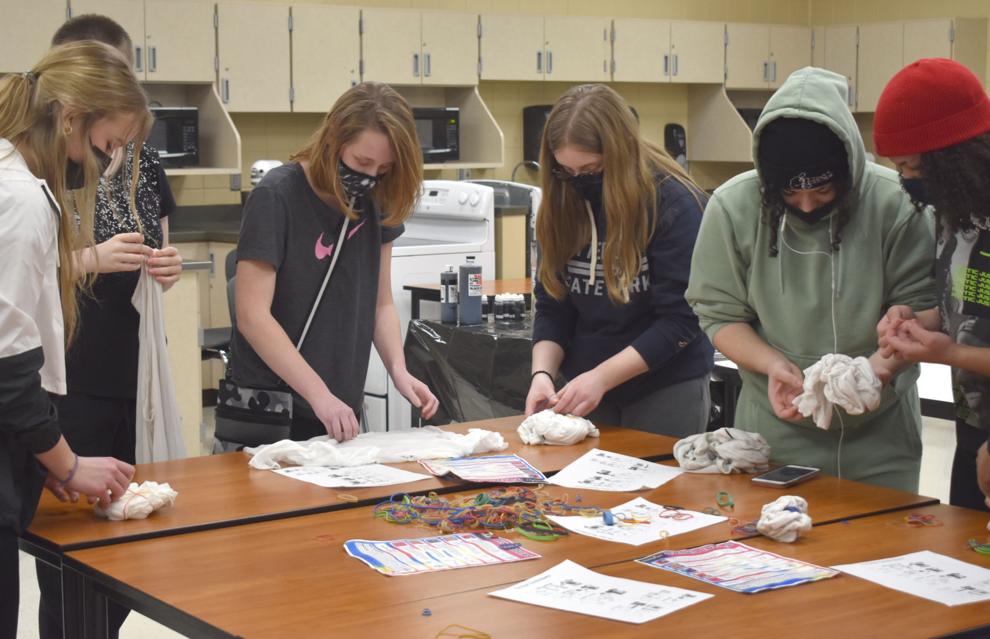 While watching a video about the Japanese calligraphy method, students tried it out for themselves. They used black ink and brushes to write their names and draw pictures on a long sheet of white paper.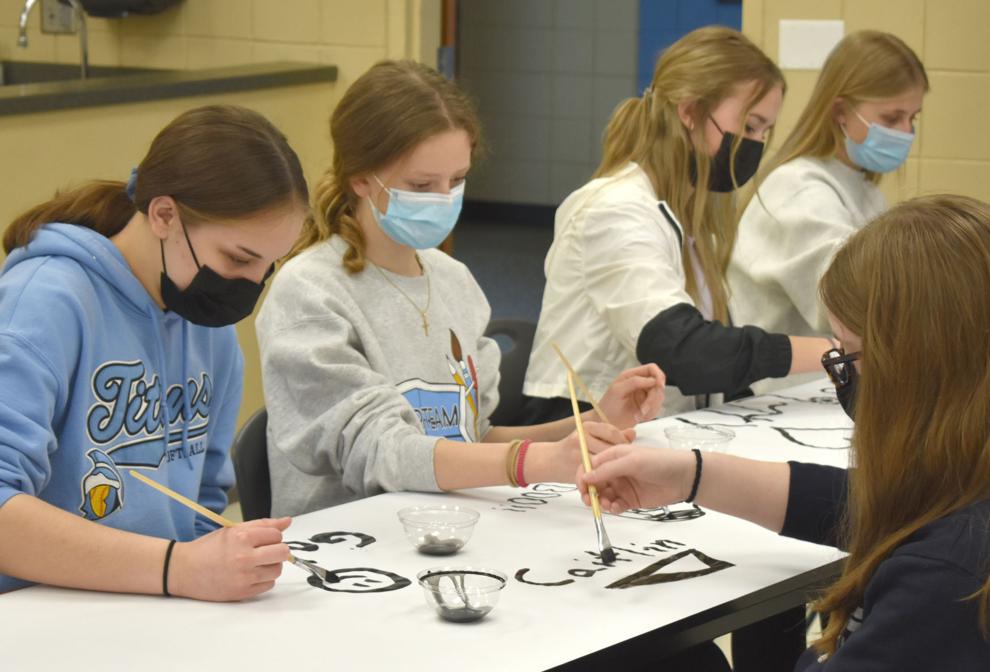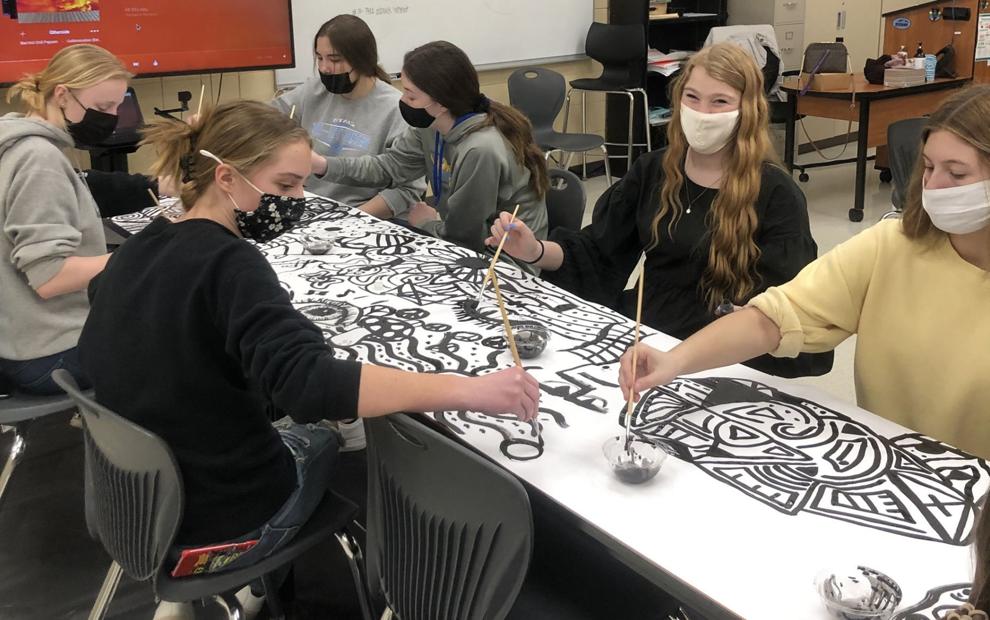 Art educators from TCU volunteered to keep the classes running smoothly. Those included Aly Olsson, Amanda Mesenbring and Margaret Johnson. Additionally, future art educators from Minnesota State University, Mankato gave their time to help at the event.
Art Night wouldn't be complete without a dinner break in the TCU cafeteria. At 6:15 p.m., students feasted on a meal from Pizzeria 201 and took time to visit with one another.
"The night went well and by all accounts the students had a very good time," Art Educator Tony Barnack said after the event. "I really feel it was the best TCU Art Night that we have had to date. Their attitude was awesome and their work was terrific!"