The Tri-City United One Act season may have ended earlier than years prior, but Director Elise Lundeen is proud of the students for making it as far as they did.
A series of changes brought on by the coronavirus pandemic presented several obstacles for One Act, an activity that gives students a chance to perform a play for a live audience and compete against other schools.
"I'm so appreciative of the kids and their hard work," Lundeen said. "We had six seniors this year, and this is how they went out. They expected a different season, so kudos to my seniors."
One of the six seniors was Nicole Schweitzer, who enjoyed her role as one of the main characters but missed some of the fun aspects of competing in person this year.
"It was definitely not what we were hoping for," Schweitzer said. "Luckily we were able to make [the community performance] work in person, so we didn't have to do a Zoom play like a lot of the other schools did."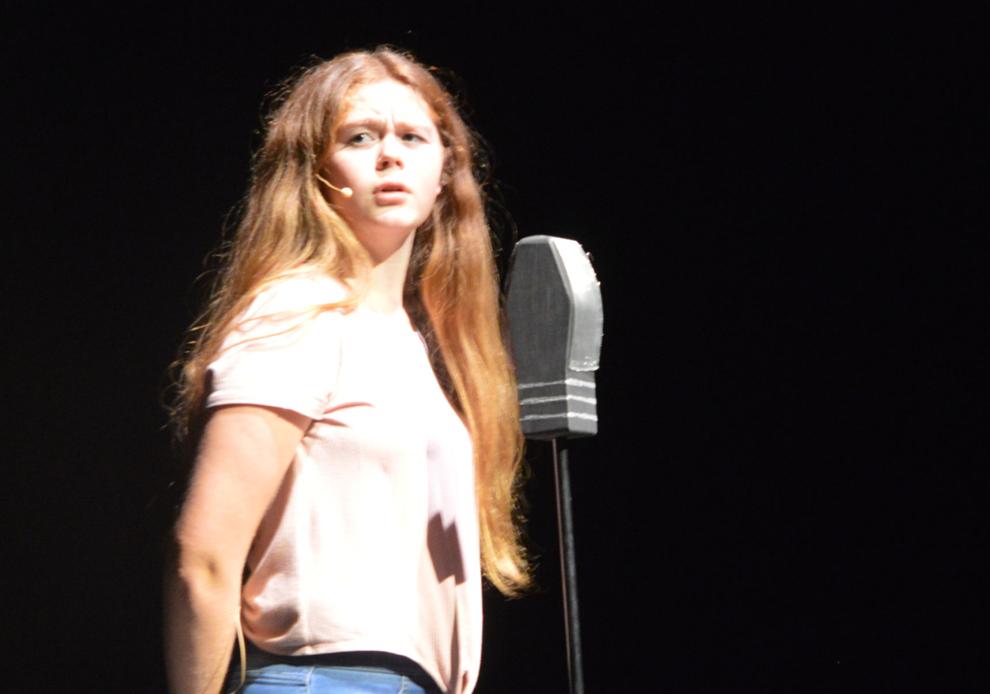 Schweitzer admitted it was a bit upsetting to place third in the virtual subsection contest, especially since TCU had advanced to the next level every year since she started One Act.
Lundeen feels differently; she said, "It was amazing they got third with all the changes. They went with it and rolled with it."
The students not only adjusted to restriction changes related to COVID-19 but also learned an entirely new play after being cast for a different one. With students in and out of quarantine, they also had to adapt to absent cast members.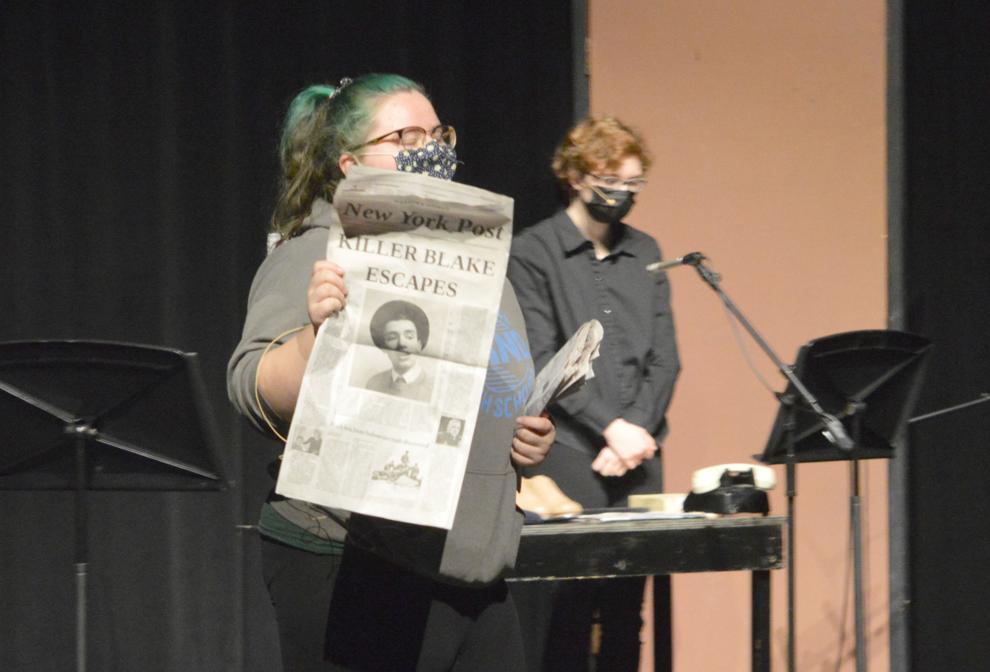 Lundeen based her original choice of One Act play around the expectation that COVID-19 would push contests to the spring. Instead, the Minnesota State High School League settled on a video format. Schools were given the option to deliver performances in person with masks, an opportunity TCU accepted. In mid-January, MSHSL changed the requirements again to say that students could go maskless if they stood six feet apart.
Changing the play to fit the social distance requirements, Lundeen and the young actors had just three weeks to prepare "Murder Through the Looking Glass." In the style of a radio show, actors spoke into prop mics placed six to eight feet apart and took off their masks on stage.
According to Schweitzer, "Murder Through the Looking Glass" is about a man who wakes up on a train wearing someone else's jacket that holds someone else's identification. He realizes the coat belongs to a murderer, and not recalling anything that happened the day prior, he turns to his neighbor to help him crack the case.
Schweitzer played the neighbor, who seemed meek and quiet until she revealed her malicious motives for helping the main character, who was played by TCU High School senior Jack Erickson.
"I've been cast as a mother figure in the last two to three plays I've done, so being told you get to be a model who also murders someone is a really nice change of pace," Schweitzer joked. "Other than that it was really fun to be playing with Jack' [Erickson]'s head the whole time, and it was interesting."
Schweitzer said she and the other cast members each received five tickets to give to family members, who watched the performance live at TCU High School Thursday, Jan. 28. Students found out the next week the subsection contest results.
The subsection contest wasn't the usual daylong trip to watch other students' performances at other schools and perform in front of judges. Instead, judges watched the submitted video recordings and gave feedback. Had TCU scored higher than third place and advanced to the next level, Lundeen said students would have needed to record the play again, applying the judges' critiques.
"We absolutely missed being able to do it in person," Schweitzer said of the contest. "They're really early mornings, but some of the best parts of the one act play. You get to hang out with your drama people all day."
Reflecting on the unusual season, Schweitzer expressed her greatest appreciation for the tech crew as well as Lundeen.
"She's wonderful and she always does what needs to be done, and she's incredible and an inspiration to a lot of us," Schweitzer said of Lundeen. "She's so much fun, too."