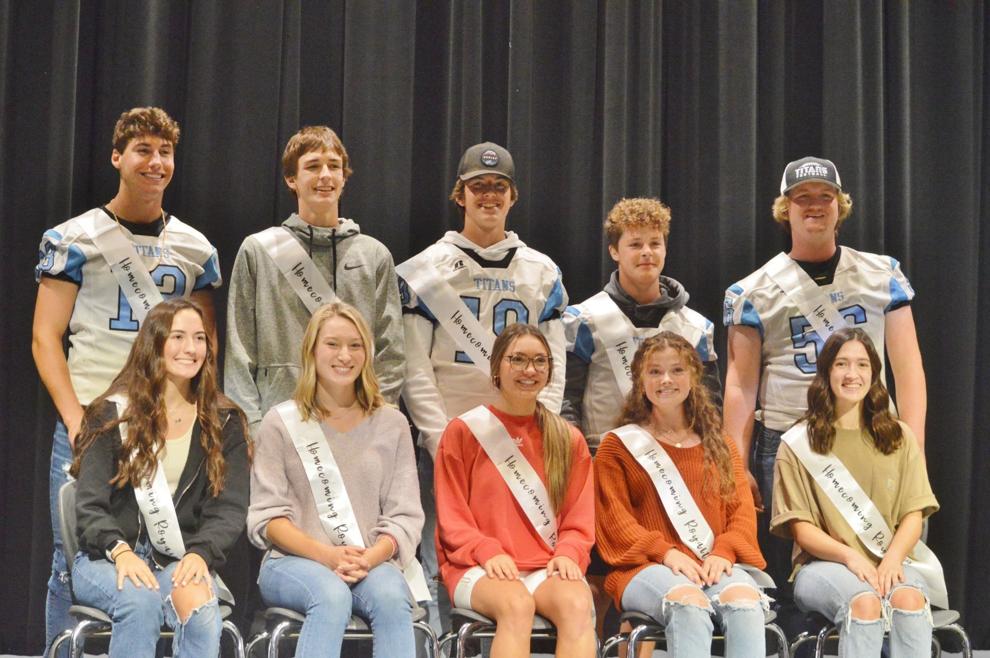 The 2021 Homecoming Court for Tri-City United was finally revealed on Friday. This year's queen and king candidates include Lauren Houn and Reice Narum, Kacie Traxler and Dylan Hunt, Charlotte Houn and Adam Henze, Molly Closser and Caleb Whipps as well as Madison Dooley and Brendan O'Keefe.
On Monday, one boy and one girl among the candidates will be crowned Homecoming King and Queen at the 7 p.m. coronation. Family, juniors and seniors will be invited to the High School Performing Arts Center while the rest of the community can tune in over live broadcast.
Throughout the week, Tri-City United is hosting activities and themed days for the student body. Monday is "Celebrate Halloween Day" for students to show off their costumes early. During assembly, students will get to know the candidates and the court will play a game of "How Well Do You Know Your Partner?"
Then on Tuesday, students can display their patriotism in "Celebrate Independence Day." During the school day, eggs will be hidden throughout the school for students to find. The Titan with the most eggs wins a $25 gift card from Casey's. At the assembly, the candidates will give their partner a makeover while blindfolded.
"Celebrate Winter Day" is on Wednesday. While students keep warm in their best winter clothing, members of each athletic team may volunteer for lip sync contest at the pep rally. At 8 p.m. after school, the Titans will hold their Powder Puff game on Plut Field at the Le Sueur County Fairgrounds.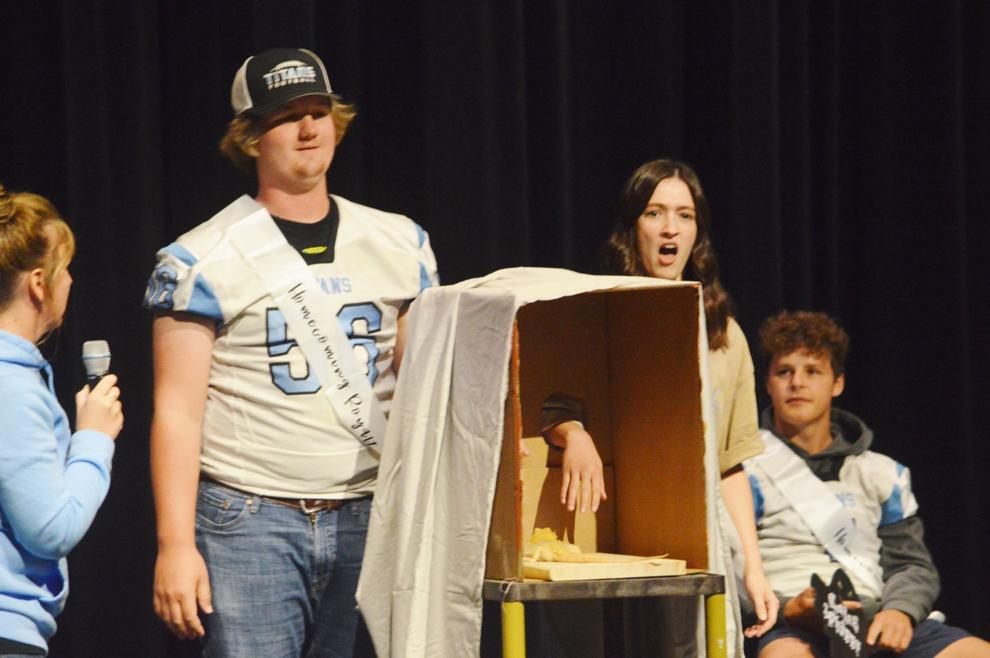 Titans should put on their pinkest outfits for the "Celebrate Valentines Pink Out" on Thursday. It's boys vs. boys as members of the Junior and Senior classes compete in a round of sheet volleyball. The net will be covered up, so athletes will have to play without being able to see the opposing team.
Blue, silver and black are the colors to wear for "Celebrate Titans Day" on Friday. The Titan's all-day rally will be celebrated in all three communities with a school parade in Le Center at 9 a.m., Montgomery at 10:30 a.m.and Lonsdale at 12:30 p.m. The celebration continues with a pep fest at the high school from 2:15-2:45 p.m.
TCU's Homecoming football game against Belle Plaine starts at 7 p.m. on Friday, Sept. 24. During halftime, the crowd will be introduced to the Homecoming King and Queen and their royal court. Students are invited to the Homecoming Dance after the game in the High School Commons with music from DJ and 2021 TCU graduate Alex Bass.