Local beef producers and enthusiasts say the beef industry involves thousands of Americans —  farmers, ranchers and processors — and also plays a vital role in keeping the economy strong and keeping food on families' tables.
As National Beef Month approaches in May, they are stressing the importance of being involved in the industry and advocating against what they deem to be frequent misconceptions.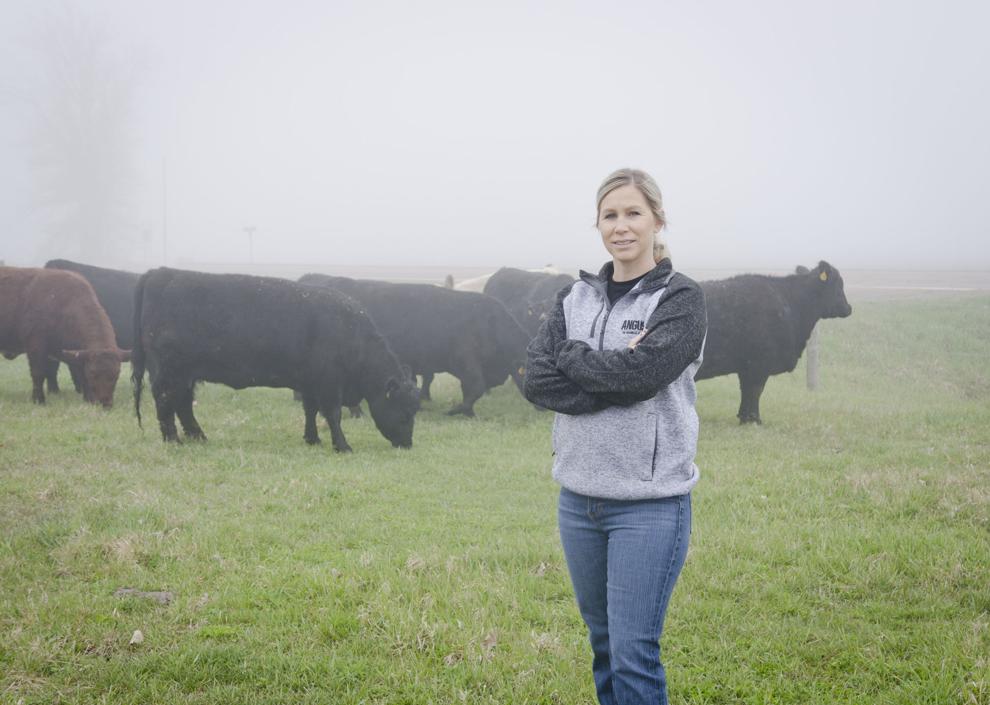 In Minnesota, the Minnesota Department of Agriculture states Minnesota's beef production creates economic activities in many other economic sectors including manufacturing, transportation, trade, services, finance, insurance, real estate and construction, among others. Total economic impacts at the farm level (not including meat processing) include $4.2 billion in output and the creation of 26,945 jobs.
Three Rivers Cattlemen Association Board Member Amanda Armstrong of Armstrong Farms in Owatonna noted that of the 18,000 farms and ranches in Minnesota that raise beef cattle, 97% of those beef farms and family ranches are family-owned. Minnesota is also ranked No. 10 in cattle production in the nation, with about 2.42 million head of cattle and calves and production totaling $2 billion in annual sales. 
Three Rivers, a local grassroots organization of beef producers serving Dodge, Goodhue, Winona, Rice, Steele, Dakota and Olmsted counties, includes industry professionals (butchers, beef sellers) and individuals who desire the advancements of the beef industry and sustainability not only reportedly gives members a voice that can be heard, but it is also seen as helping protect the beef industry, to advocate beyond the farm, network with other cattlemen, and have a direct impact on legislation. Membership is $20 and open to beef producers, industry professionals or individuals with a desire for the beef industry. 
Armstrong is also involved in beef organizations on the state level, recently elected in December as the District 9 director for the State Cattlemen's Association. As a director, Armstrong represents the southeastern part of the state and reports back to the State Association on the current events/concerns of local producers during quarterly meetings.
Though she has farmed all her life, Armstrong first became involved in the various cattlemen organizations several years ago. After learning more about one of the Minnesota Beef Council's annual programs, Top of the Class, she decided to take part. 
"We talked about everything under the sun," Armstrong said of the Top of the Class program. "I had learned so much from that program, I knew I needed to be involved. They talk about why you need to be involved in an organization that represents the industry, and I was like 'Yeah, I do need to do that.'"
One unique aspect of that program, Armstrong says, is that its not just for cattle producers. She recalls taking the program along with an executive chef, so they were able to share perspectives on specific elements of their professions. Another time, Armstrong said a female butcher took part in the program. Bringing a variety of aspects of the beef industry together, is something Armstrong finds beneficial.
'We provide for them, and they provide for us'
Amy Gillis, a beef producer north of Medford, learned that she loved animals at a young age. Gillis grew up on a beef cattle farm in Owatonna and started her own herd after graduating and moving home from college in River Falls, Wisconsin. At River Falls, Gillis majored in animal science and wanted to stay involved in the industry. Currently she has 25 head of beef cows, though the farm's main income is received from crops. 
"I know the ultimate goal is that [the beef cows] are for consumption, so my main thing is to be as compassionate and humane to them as possible, knowing at the end they will provide for us," said Gillis of her role as a producer. "We provide for them and they will provide for us."
Armstrong too, adds producers want consumers to know the facts about the beef industry and they strive to crush the myths they say are continuously developed. A lot of those myths, Armstrong speculated, have to do with sustainability. 
"Beef is more sustainable now than ever, compared to how it was in the 70s," Armstrong said. "The carbon footprint is 16% lower and today's beef farmers and ranchers use 36% of the cattle to produce the same amount of beef. Another myth is that cattle are one of the leading sources of greenhouse gases. The fact is beef production is only responsible for 3.7% of greenhouse gas submissions."
As a producer, Armstrong says they care about the animals and most producers are putting the same food on their tables that they are feeding other families with. 
"We do care about the animals, we care about the environment and we care about safety," Armstrong added. 
Gillis also stressed the importance of keeping the consumer and producer connection strong. For her operation, beef is sold directly to consumers through the butcher shop in New Richland. Gillis feels a lot of producers/consumers became aware of the disconnect last year when COVID-19 shuttered some of the larger packing plants.
"We need [the large packing plants] because there's no way we'd be able to supply enough beef for people with solely butcher shops. I think people became more aware of how the food chain works," Gillis said. "We're willing to invite the consumer out and see firsthand where the animal lives and how we care for it. There's a lot of misconception out there with that."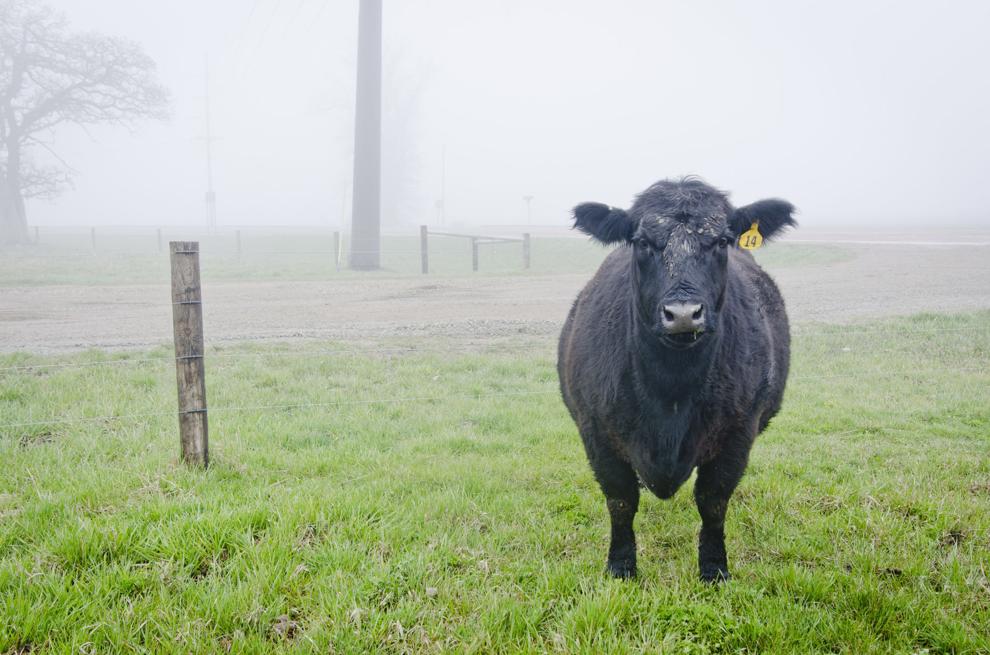 Though she isn't directly involved with the state/regional beef organizations, Gillis appreciates those that are involved so she is able to concentrate on taking care of the farm and her family. 
"There's place for everything and yes I can do some, but it does take a group effort," Gillis said. "I am OK with paying my dues for some of these groups, because we need that legislative help in there."
Gillis also appreciates Armstrong's involvement and said she feels fortunate that her children get to grow around the beef industry and witness the chain of life firsthand.