Elaborate set pieces, detailed costumes, large production numbers and surprise special effects characterize Generation Theatre Company's upcoming production of "Beauty and the Beast."
Director Elise Lundeen-Detisch calls the production "a true labor of love."
"Generations is blessed to have the support of over 150 people working on this show to make it all happen," said Lundeen-Detisch. "We have over 80 people in the show and almost as many working backstage — from our live pit orchestra to seamstresses to painters to set constructors to props makers to fly team crew members."
Similar to the 1991 animated Disney film and companion live-action feature, "Beauty and the Beast," tells the story of Belle, a strong-willed village girl, who becomes imprisoned in a castle while trying to rescue her father from the hands of an angry beast. Belle discovers the castle is full of talking objects that used to be humans until a wicked enchantress cast a spell on them and their master, the Beast, who can only become a prince again if he learns how to love.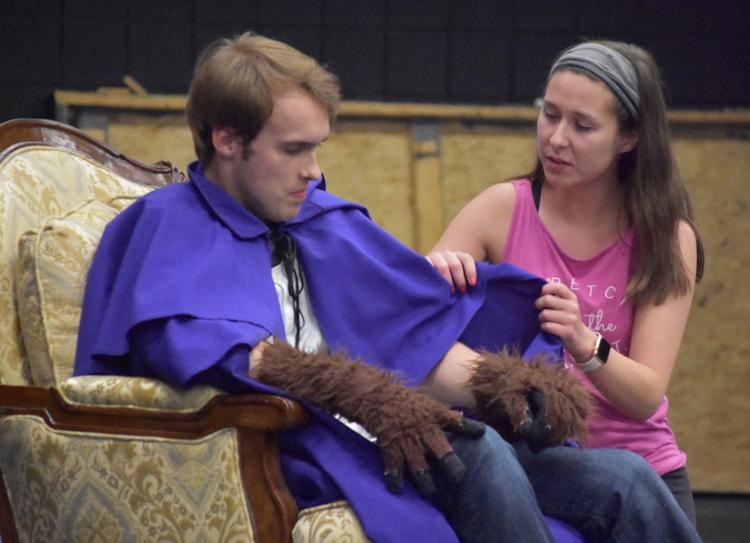 Lisa Schneider, who landed the lead role of Belle, acted in high school and college theater production but not community theater until she moved to New Prague two years ago. Now, she considers herself hooked on Generations Theatre Company.
Her counterpart in the production, Andrew Scheiber, has a longer history with Generations Theatre. Playing the role of the Beast, Scheiber enjoys interacting with cast members he's known for a long time as they portray animated characters he grew up watching in the "Beauty and the Beast" film.
"Every night I figure out something new the cast is doing," said Scheiber.
Added Schneider: "Every night I think a different person is going to steal the show."
Apart from Belle and the Beast, other main characters include the arrogant Gaston (Jacob Anderson), a narcissist trying to woo Belle. A gang of personified objects in the Beast's castle provide comic relief throughout the story, particularly with their grandiose costumes. Angela Schoenbauer wears "candles" on her hands while playing candlestick Lumiere, Anna Lundeen portrays Cogsworth the clock, Ariel Johnson poses like a teapot in her Mrs. Potts costume, and Annie Potts rides on a cart with her head peeking through a teacup to act as Chip. Allie Meyer, who plays the wardrobe Madame de la Grande Bouche, can open and close the doors on her costume.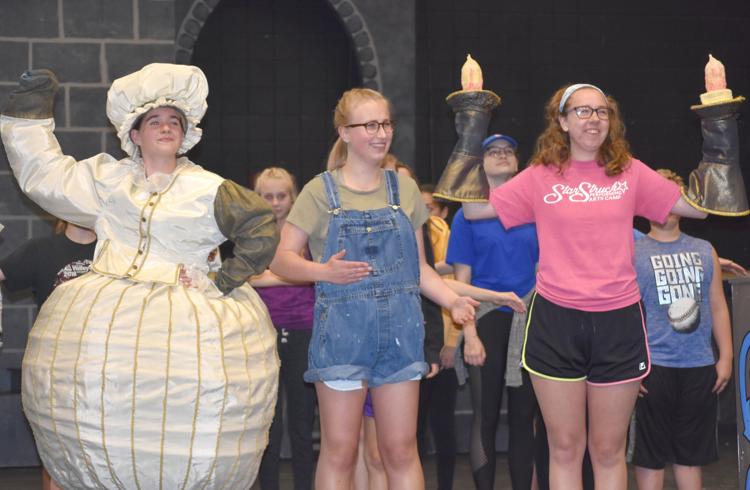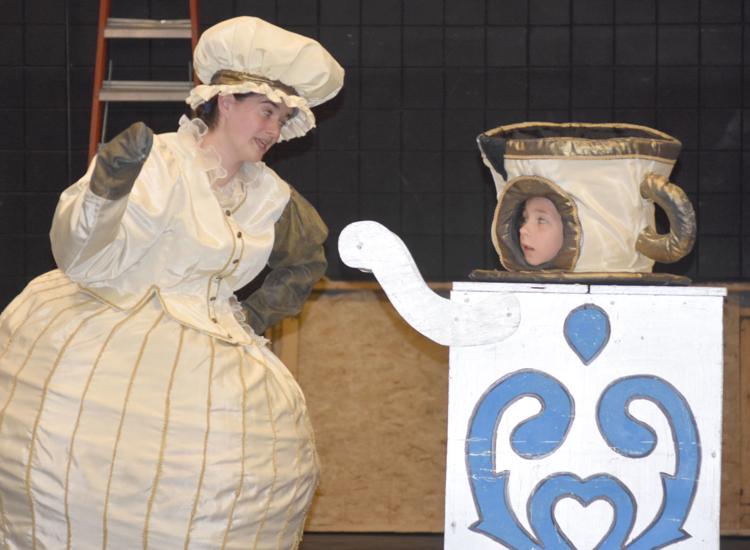 Acting in show that's so well-known is slightly intimidating, said Schneider, knowing audience members will enter the auditorium with a certain expectation. But at the same time, she said it's a fun experience because children will already feel like they know her character.
One challenge for Schneider is finding a balance between portraying Belle in her own way without altering the character made famous by Disney. She and Scheiber agree that Lundeen-Detisch has guided them to a place where they feel confident in their own portrayals of familiar characters.
Working with a cast of 85 also presents its challenges, according to Scheiber. None of the villagers are double cast as objects in the castle, so while everyone gets a taste of the action, it takes an added effort to keep track of everyone.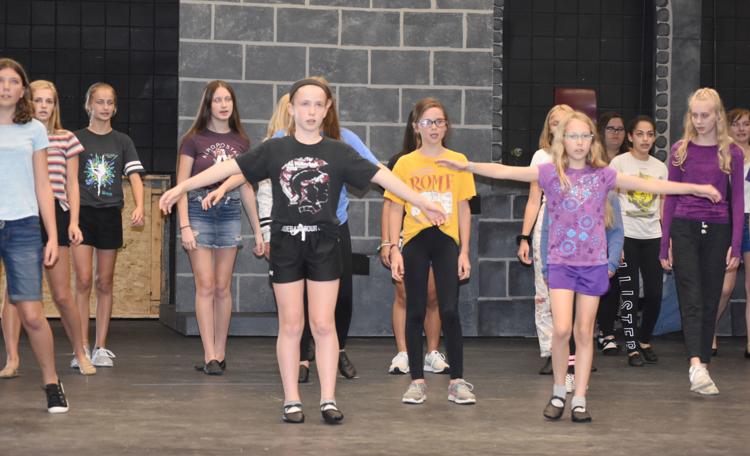 Scheiber credits a number of key players in making "Beauty and the Beast" a successful production, including music director Katherine Gorr, who introduce a live pit band to Generations Theatre, choreographer Charlie Murphy and set-builder Dan Cross.
As an added magical element of the show, some of the actors have learned to "fly" with the help of a fly trainer from ZFX Flying.
"We can't give too much away, but we want audiences to have a great time, maybe come back again," said Lundeen-Detisch. "Quality, family-friendly theatre at an affordable price. That's what Generations is all about."