Keeping hands busy has always been a big part of Rudolph's Bluebirds Houses' mission, along with the goal of connecting those dealing with grief and loss.
Now that families and individuals are spending more time at home than ever with few opportunities to go out, the New Prague/Corcoran business is reaching a new demographic. What initially bonded those in mourning now connects those dealing with unmet expectations during the coronavirus pandemic, providing a creative outlet when person-to-person contact is out of the question.
"COVID-19 has disrupted daily life, and to try and find those activities that connect us to one another, like our bluebird houses, are important," said Kristy Boike, who owns and runs the business with her dad, Ron Rudolph.
Boike said requests for single assembled bluebird houses and unassembled bluebird house kits have spiked since the COVID-19 outbreak hit the U.S. Pickups at her New Prague home continue, but with no contact with customers, who pay for their products using a coffee can outside her garage.
Since Rudolph and Boike live in two separate households, coronavirus has put a physical barrier between them — for now. Rudolph continues to drop off the bluebird houses he's made, but for the sake of being safe and healthy, he doesn't make physical contact with Boike and her family.
Boike remains undeterred.
"We're still expressing our love, but in a different way."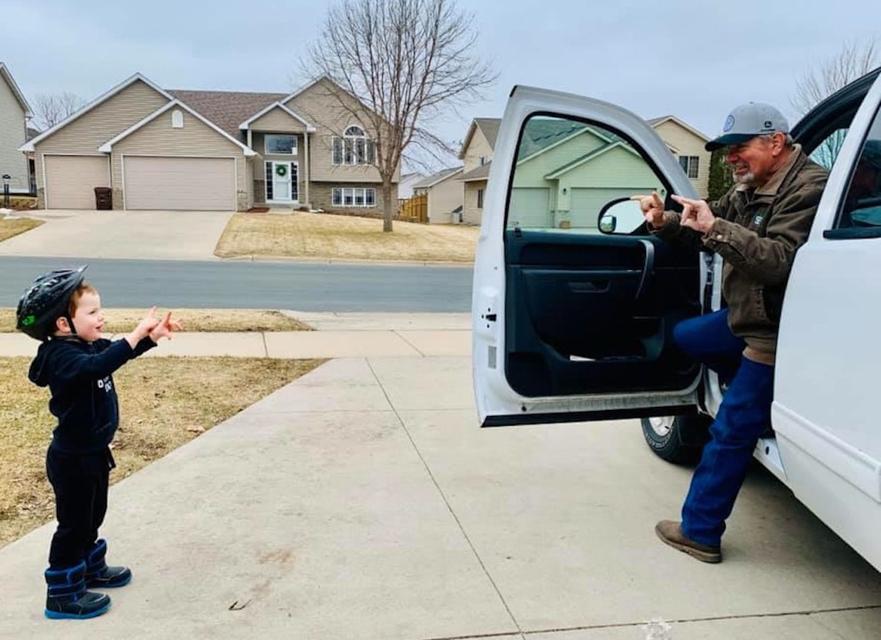 Assisted living facilities have purchased a number of bluebird houses for residents, said Boike, giving them something to decorate while family visits are prohibited. Other customers, parents, have ordered kits to give their children as home activities during school closures. Boike, a parent of four, knows distance learning allows for more free time than an ordinary school day.
Rudolph's Bluebird Houses was born out of a need for a creative outlet.
Rudolph began building bluebird houses at his Corcoran home in February 2018, not long after losing his wife, Pat, to cancer. The construction process became his primary coping mechanism, keeping his mind and hands busy while dealing with his loss. The business of Rudolph's Bluebird Houses was born after his daughter, Boike, spread the word about her dad's project on Facebook Marketplace.
Since Rudolph's Bluebird Houses took off in 2018, Boike and Rudolph have sold thousands of fully assembled bluebird houses as well as bluebird house kits, not only in southern Minnesota, but across the nation. International customers have also requested birdhouses. Rudolph's Bluebird Houses has been featured in "People" magazine, on the "Today" show and even in a French media outlet.
But in the end, Boike said the business has always been about heart and the connections that have transpired. Apart from giving her dad an activity to occupy his alone time, the bluebird houses have established connections with him and others who feel isolated by grief.
Before the pandemic hit, Boike and Rudolph partnered with locations across Minnesota for community pickups. Most recently, about 150 customers met them in Chaska. They've also partnered with organizations to host bluebird house-building workshops for children and teens. But four or five pickups have been cancelled or postponed due to the coronavirus, and workshops aren't an option for now.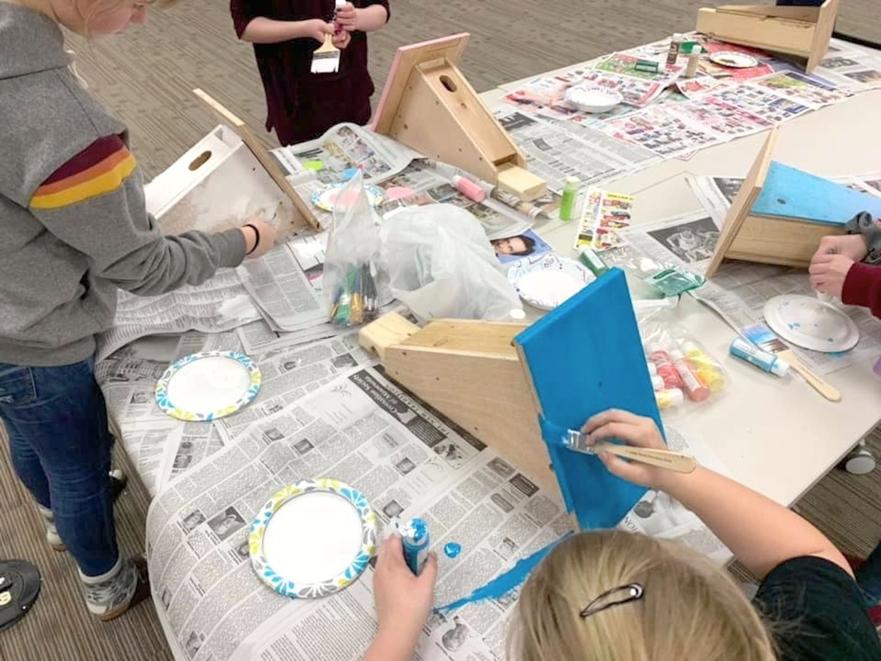 What's been lost with no-contact pickups continues online, on the Rudolph's Bluebird Houses Facebook page as well as Boike's Rise Up Bluebird Grief Support Group on Facebook. Page followers have sent pictures of bluebirds in their houses, nesting materials, along with other updates.
"I feel like the community we've built on our Facebook page has been lifted up even more [during the pandemic]," said Boike. "They love the story behind [the bluebird houses] and love feeling like they're a part of it. Everybody's lost somebody and everyone can resonate with what we're doing."
Customers have also shared their own creative coping skills with Boike and Rudolph during the pandemic.
In one message, a customer wrote: "The birdhouses kicked off this unique bonding experience with all six of our kids over the bluebirds. From there it was red finches and goldfinches and cardinals, and now we've turned our yard into a bird sanctuary and all of us love spending time together watching the birds."
In a letter to Boike, a woman named Nancy Huber explained that her late husband was a sculptor, and his last finished work was a sculpture of bluebirds as he saw them near their Colorado home. After her husband died of heart failure 12 years ago, she used crocheting as a coping mechanism. Moved by Boike and Rudolph's story, Huber crocheted hats out of "bluebird blue" yarn and sent them to Boike and her family as well as Rudolph and his father.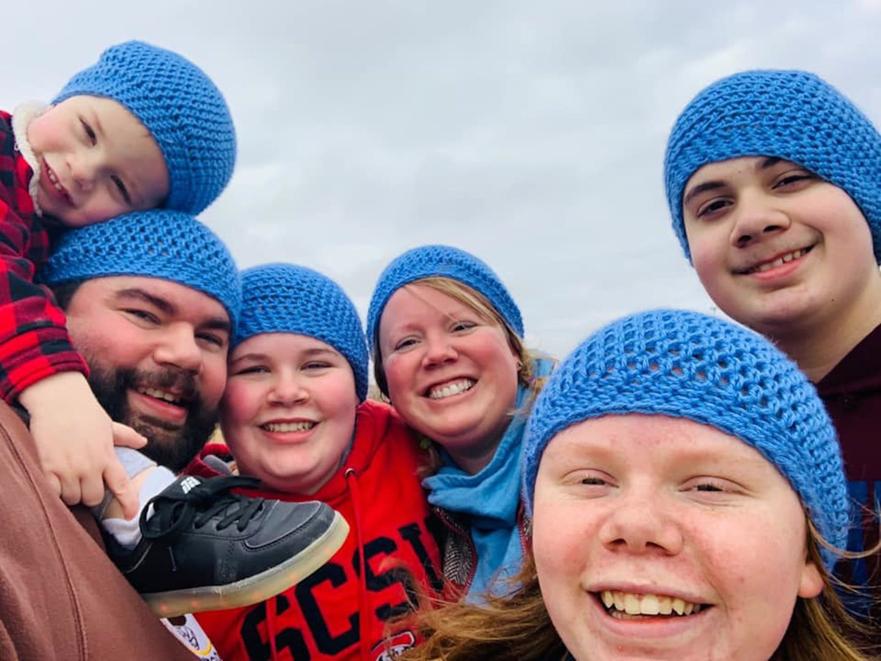 "We're all in it together, kind of like with loss and grief," said Boike. "Everyone's going through it. We know how painful it is. What we have is an emblem of hope at the end of it, a creation for new life."