A vision several years in the making has come to fruition in Lonsdale, and the result is a rink full of children playing hockey.
Trcka Park, located at 1001 Main St. S., is equipped not only with a year-round skating rink (ice and inline) but also a multi-use pavilion with restrooms. With construction completed on the amenities, the Lonsdale Chamber of Commerce hosted a ribbon cutting celebration Thursday evening.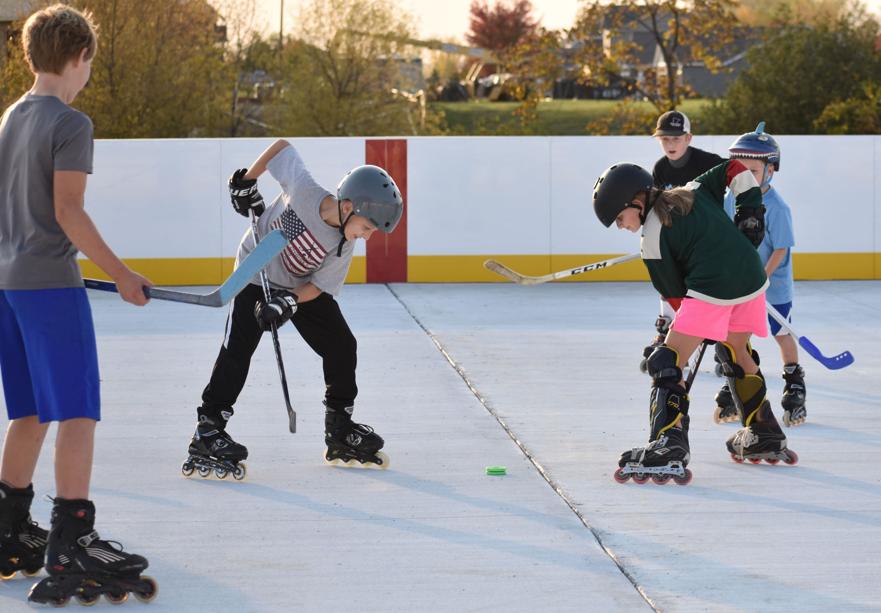 TCU soccer families and hockey families, along with Park Board members and City Council members, participated in the ribbon-cutting for the rink and pavilion and watched children give the rink a go with their own hockey game.
"This has been a dream for TCU Hockey," said Nicole Burns, a parent and Tri-City United Hockey Board member. Of the architect, Burns said, "Wow — thumbs up. I'm really excited for the kids."
Mayor Tim Rud, who spoke at the ribbon cutting for the ice rink and warming house/park shelter, said the vision for Trcka Park began in 2004, when Shirley and Don Trcka owned the farm on the neighboring land. The land was sold to On-Site Marketing, and the city was entitled to either 10% of the land or dollars of equal value. The city of Lonsdale took the 10 acres of land to put forth toward future recreational amenities, and the Park Board and city staff worked together to install the walking paths and more recently the soccer fields.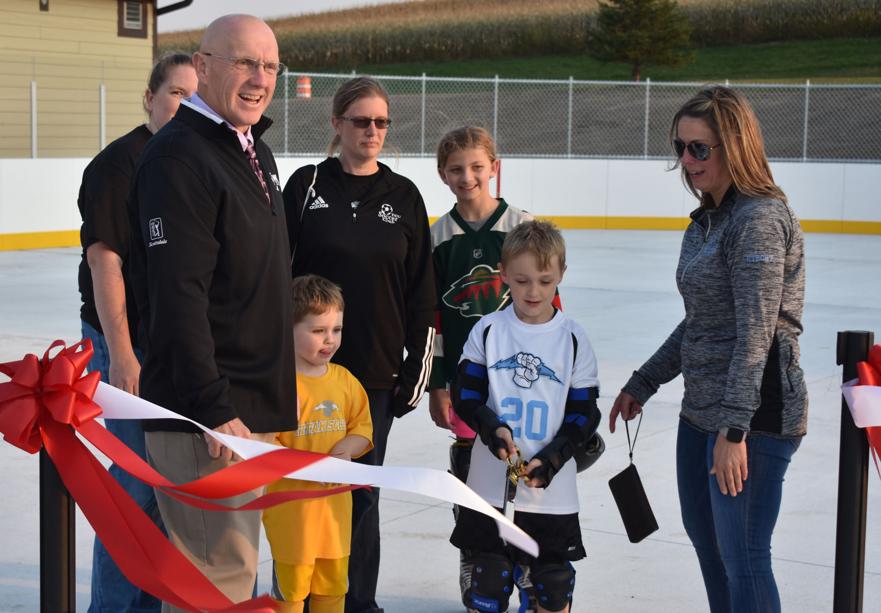 The vision for the rink and pavilion was laid out for the future, but a grant enabled the city to move forward. City Planner Ben Baker applied for a $250,000 Outdoor Recreation Grant for the ice rink and park shelter, and the Department of Natural Resources approved the grant in spring 2019. Rud said the city received many donations for the matching grant and thanked those departments and individuals that made the project possible. Approximately $388,000 paid for the project, plus donations from various entities. Compared to Belle Plaine's similar shelter project, Rud said Lonsdale paid substantially less in out-of-pocket dollars.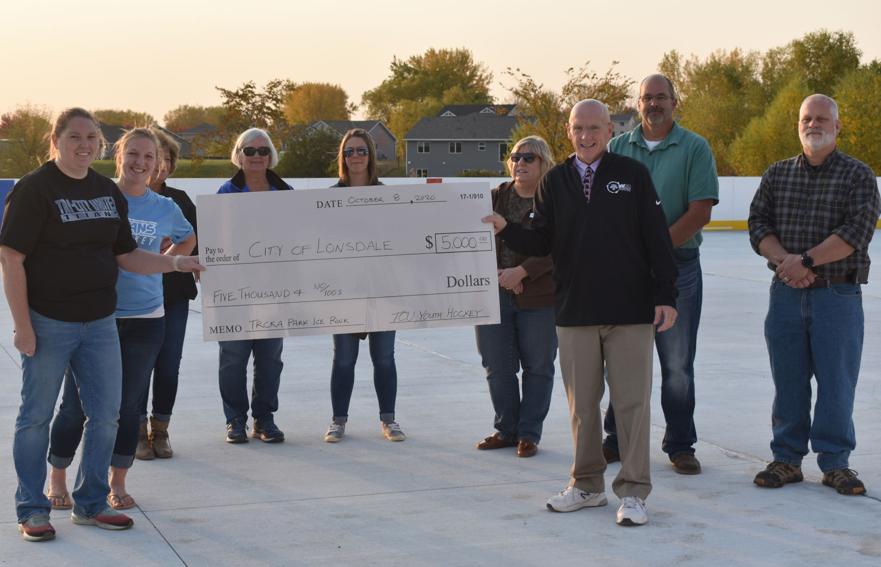 "It's really been a goal of the city and Park Board to provide as many amenities for our families as we can," Rud said.
The hockey rink will allow TCU hockey families more opportunities to practice locally. Players can use their rollerblades on the pavement in the warmer seasons and transition to skates when the rink surface becomes ice. Lights in the rink allow for night skating and a new garage houses the Olympia Ice Resurfacer. Walkways are planned for 2021.
The pavilion works as a warming shelter in the winter but also provides a rental space for picnics, parties and other events throughout the year.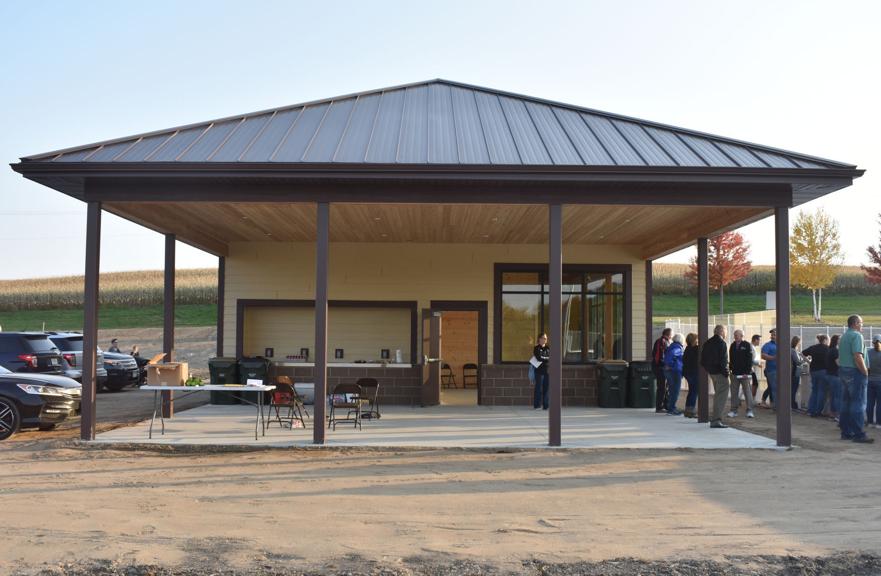 "I think it's pretty well built out for a town our size," Rud said. "A lot of towns partner with schools for a project like this, so to do it on our own I think is pretty remarkable."