Starting high school can be rough, particularly when it involves transitioning into a new building full of strangers.
To make the transition easier, New Prague High School implemented a national program called Link Crew for the first time this year. Three advisers recruited 76 NPHS juniors and seniors to help ease the tension during freshmen orientation.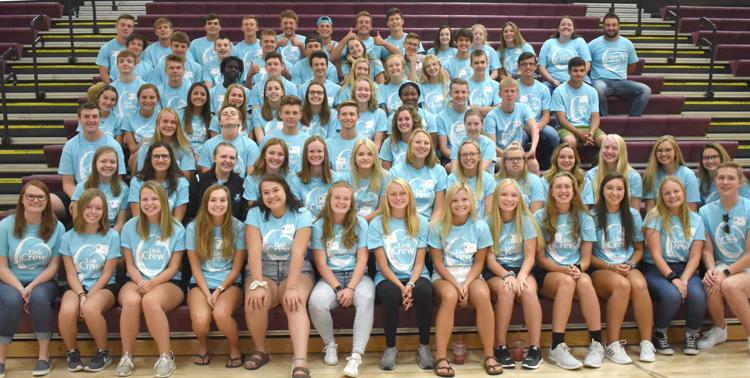 After witnessing freshmen struggle with the shift from middle school to high school last year, school counselor Nikie Johnson suggested NPHS start a Link Crew program. With a wide mix of students at NPHS — some from New Prague and others open-enrolling from neighboring communities — Johnson believed the program would help students grow comfortable with upperclassmen and the school before classes begin.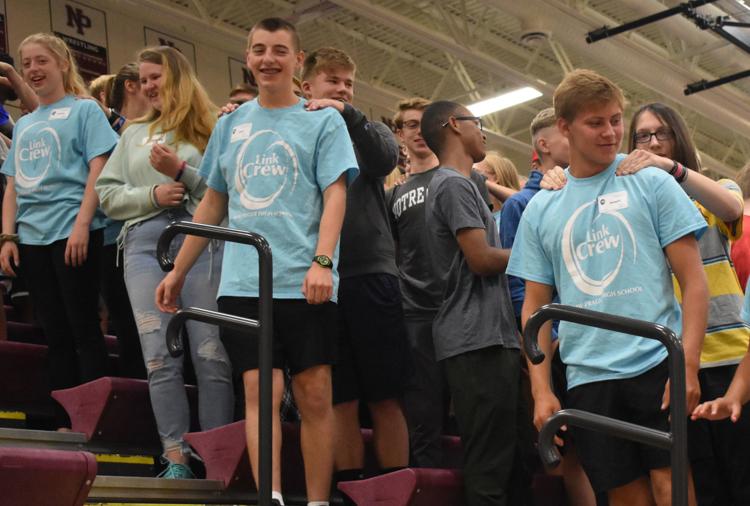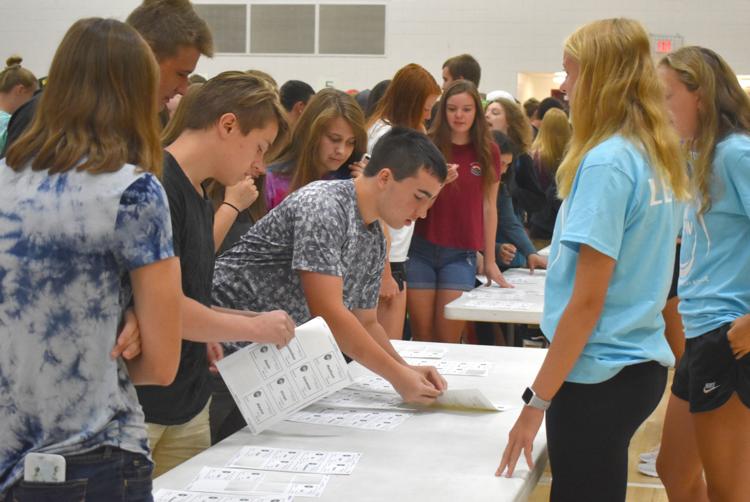 "I went to a high school that had Link Crew, and I'm so excited to see it here," said Johnson. "… It was my favorite part of high school."
Johnson and two other NPHS staff members — social studies teacher Allie Meyer and math teacher Michael Coldagelli — attended an intensive three-day training in February to become Link Crew advisers. From there, they asked teachers to recommend students who show strong leadership skills in a variety of settings — some as athletes, others in theater, Student Council and other organizations.
"We tried to get representation from every corner of the high school so every freshmen feels represented," said Meyer.
Juniors and seniors submitted applications, and Johnson said, "There are so many good kids in this school, it took hours to pick." 
The 76 selected students met with the team of advisers once in May, but otherwise they spent 10 hours between Aug. 18 and 19 training before the official freshman orientation day Thursday, Aug. 22. During the training, advisers prepared Link Crew leaders to facilitate discussions, lead activities and provide positive reinforcement for the incoming freshmen. They also brainstormed a list of everything freshmen need to know upon entering high school and prepared stories about their own experiences to share with the group.
"It'll really be good to show them around the school and make them comfortable with upperclassmen," said Parker Johnson, a rising senior and Link Crew leader. "It would have made it easier [for me] coming into a new school building."
On the day of orientation, Link Crew members welcomed the stream of freshmen into the NPHS gymnasium with high-fives and cheers. Coldagelli delivered a large group talk before students divided into small groups of 10 for breakout sessions.
Meyer said NPHS beings a new advisory system this fall, which groups Link Crew group members in the same advisory group all four years of high school. Not every Link Crew high school has that opportunity, she said.
Kennedy Buckman, a Link Crew leader who starts her senior year this fall, said she wishes she'd had a similar experience when transitioning into high school.
"I think it'll make a big impact on their lives," said Buckman. "… It's going to be so much fun today."