It had been months since the Lonsdale Chamber of Commerce could hold a Lunch and Learn networking event in person, but around 20 guests gathered at the Lonsdale Public Library at noon on Thursday.
The main event of the gathering was Mayor Tim Rud's State of the City address, which he presented to Chamber members as they enjoyed Subway lunches sponsored by Steele Waseca Cooperative Electric.
Reflecting on the year 2020, Rud recognized first and foremost the people who make Lonsdale thrive, including the City Council, Economic Development Authority and Public Works among other boards and committees.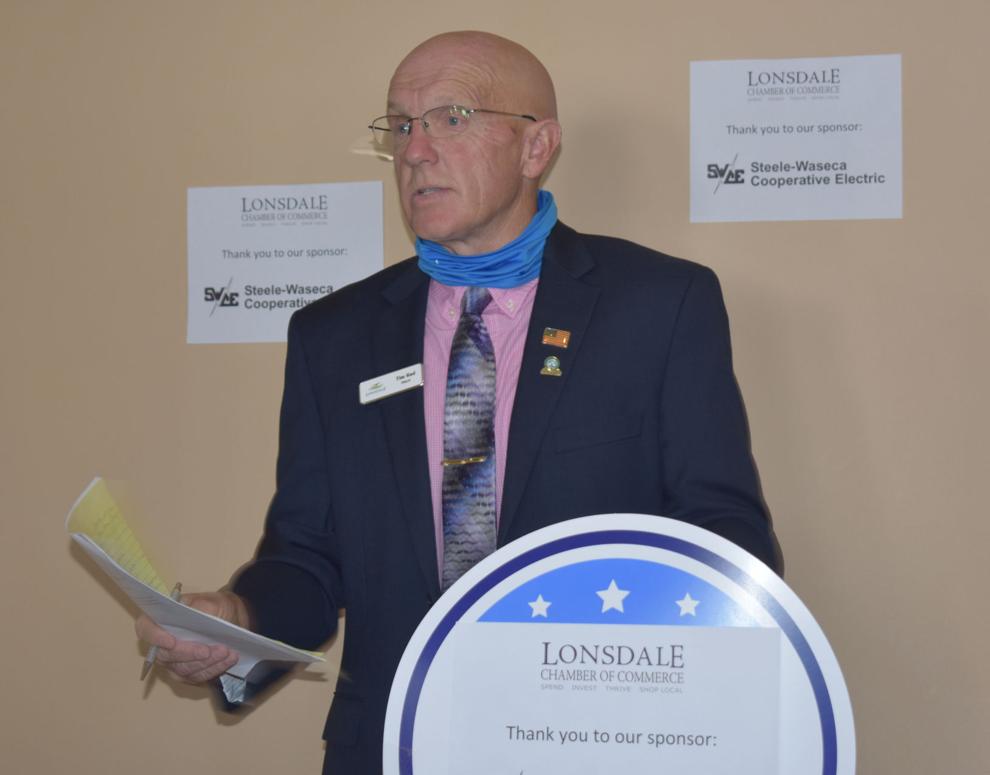 Rud spoke about the process of making development happen in terms of amenities like Trcka Park, now located on the east end of Main Street. The vision began four years ago, he said, and now the park is packed with children playing soccer in the summer and ice hockey in the winter thanks to the new arena. This process begins with people, he explained, as well as donations and grants, which build upon one another to create accomplishments.
One major update coming to Lonsdale is the new police facility to be located on Commerce Drive SE. The city purchased 10 acres of land in 2020, which allows space to plan for future amenities like a new City Hall and possible senior living facility after the completion of the new police facility. Lack of space over the course of several years has made the current police station insufficient for the department.
Following Lonsdale Liquor's building being paid off, Rud said the facility can now give back more to the community.
This was already demonstrated with two $50,000 Liquor Fund transfers to the Park Fund, which helped the city pay off the Trcka Park warming house/pavilion and ice arena project.
Throughout the pandemic, Rud said both the Chamber of Commerce and the City Council worked hard to communicate COVID-19 relief options to area businesses that may have been impacted economically during government shutdowns and limited capacity regulations.
Housing is strong in Lonsdale, Rud said. While that could bring more businesses to town, he said only 200 to 300 lots remain for single-family houses. That will mean a search for new development possibilities in the next couple of years.
Overall, Rud said Lonsdale is "really positioned well," and continues "on the right track" in terms of assets and growth.
After Rud's State of the City address, Chamber Executive Director Shanna Gutzke-Kupp invited guests to introduce themselves and provide updates on their departments and businesses. Many guests commented on the impact of the pandemic on their places of employment, or on business in general.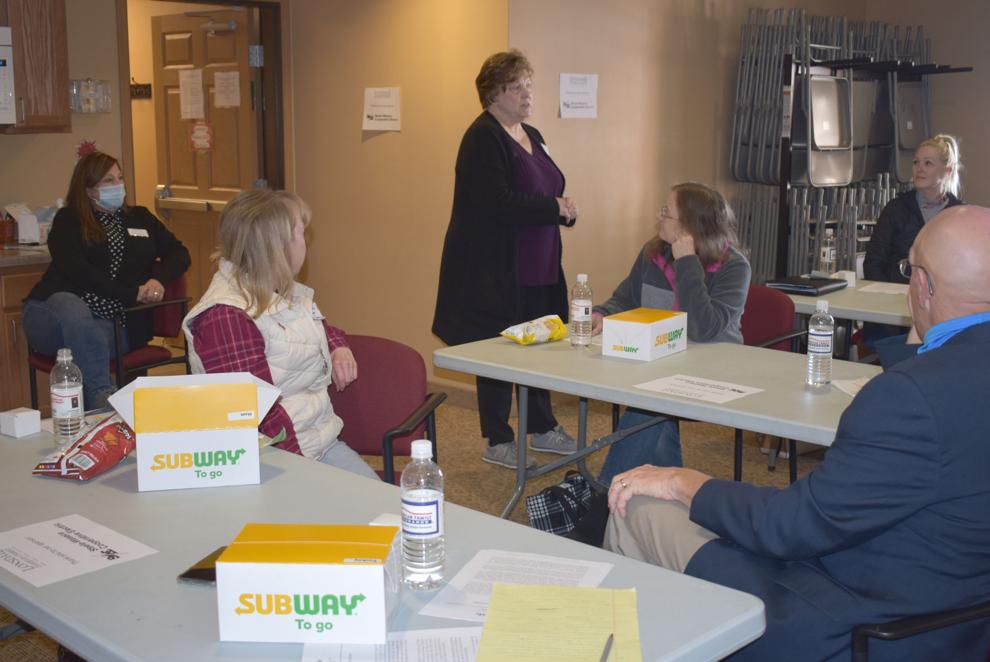 Smoke owner Andrew Rassmussen, for one, noted that his new restaurant is not only attracting Lonsdale residents but also customers from the metro. The town with the most online searches for directions is Lakeville, he said.
Karen Marshall of Hillside Garden & Gift Center said business plummeted for her early in the pandemic, but over the summer, she had more customers than ever coming from out of town. If that continues, she said she may need to look into an expansion.
Greg Traxler, owner of First National Bank of Le Center, noted the Lonsdale location near Mackenthun's is coming along ahead of schedule. He anticipates a May or June opening.