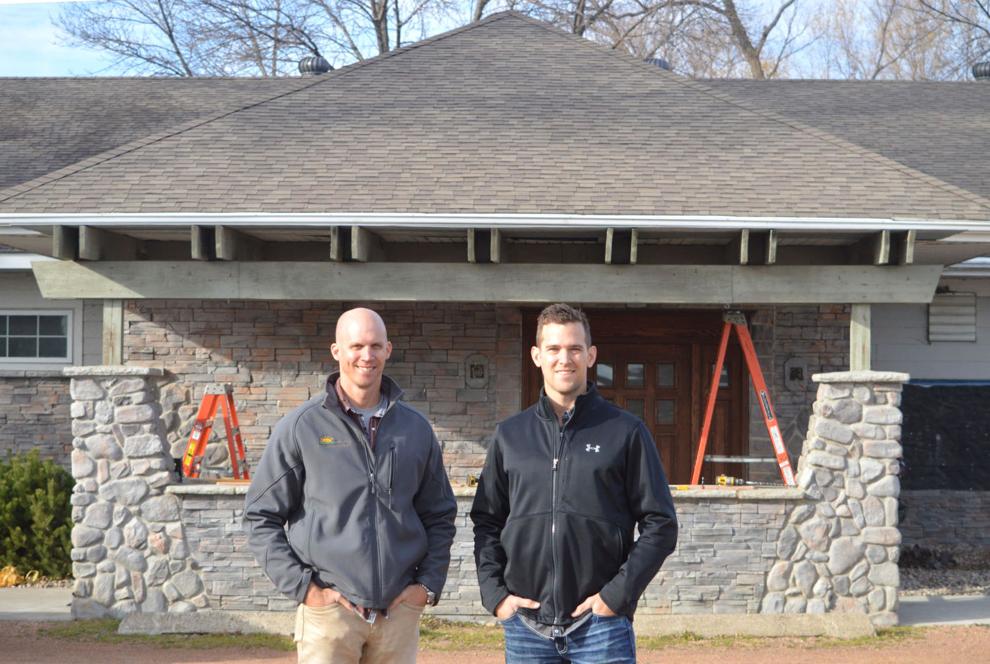 One of the few local options for mental health care is about to be bigger.
Inspire Services, of Montgomery, the only ARMHS (Adult Rehabilitative Mental Health Services) provider in Le Sueur County, is moving to a new location with a greater capacity to treat clients. In about a week, Inspire will finish construction on a new mental health and substance abuse treatment center with more space for clients and staff than their current clinic.
Once construction is complete, the Lakeside Supper Club, north of Montgomery and west of Lonsdale, once a spot for casual dining on the shore of Lake Pepin, will become a center for psychological screenings and evaluations, individual and group therapy, substance abuse counseling and mental health services.
Owners and brothers Joshua and Jonathan Buelke drew up plans earlier this year to move the Inspire Services outpatient clinic at 100 Oak Ave. SW, Montgomery to the former supper club. The 7,600-square-foot property dwarfs the 1,200 square feet available in the current clinic and will allow Inspire Services to boost staffing and dramatically increase the number of clients served.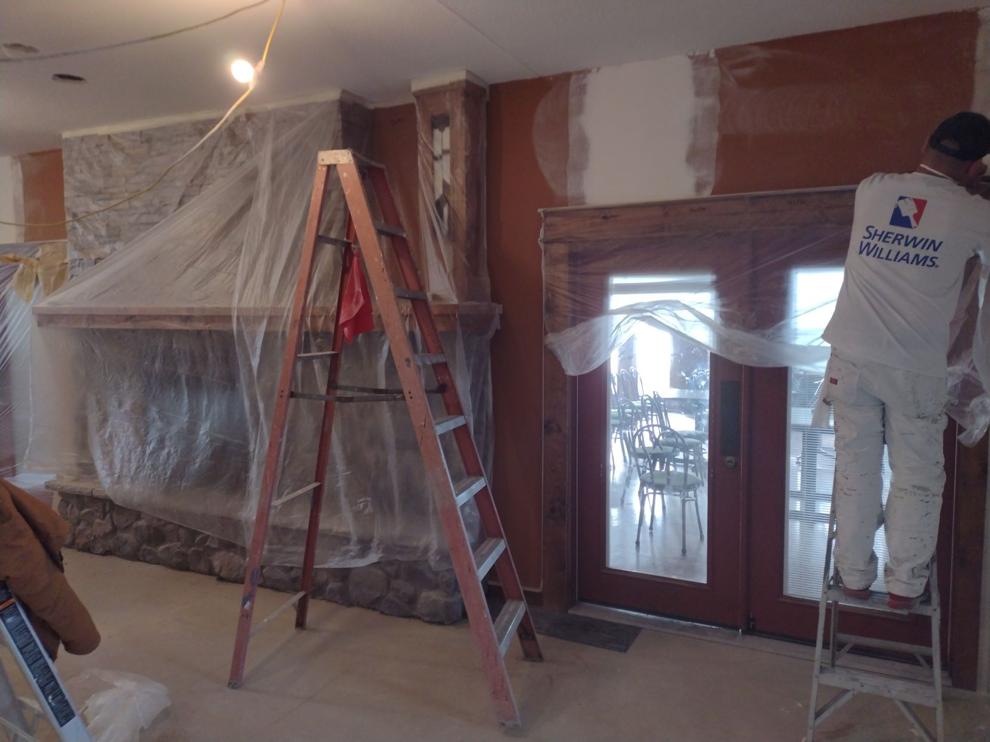 "Right now, our current space is really limited; there's just not enough space," said Joshua Buelke. "Our goal is to serve more individuals. We would like to make more dependency treatment available to people, but we're kind of limited right now with where we're at."
Jonathan Buelke said the current location didn't have enough space for a full group, but the new site has room for up to four therapy groups of different sizes if necessary. The site also offers more offices for staff, a staff lounge area and a training area. Inspire Services has a total of 61 staff, but around 10-12 would be in the building on a daily basis. The mental health care provider is also interested in adding more therapists and licensed alcohol and drug counselors.
Visitors entering the building will find an all new interior, very different from the supper club. Through the primary entrance, clients will walk into a reception area and a waiting room. What was once an open dining area is segmented by walls into hallways and rooms to provide private spaces for staff offices, work stations, a staff lounge outfitted with living room furnishings, and a gym that can be used by clients and staff. A dedicated space has also been reserved for a skills training area where clients affected by mental illness can build home skills like meal preparation and organization.
Most of the building has been completely redesigned, but the area reserved for a staff training room remains largely untouched from its days as Lakeside Supper Club. It showcases familiar carpeting, wood-paneled walls and chairs for patrons.
At first glance, a former restaurant building and an outpatient clinic may not seem to go hand-in-hand, but Johnathan Buelke said the site's location by the lakeshore was ideal for creating a serene atmosphere.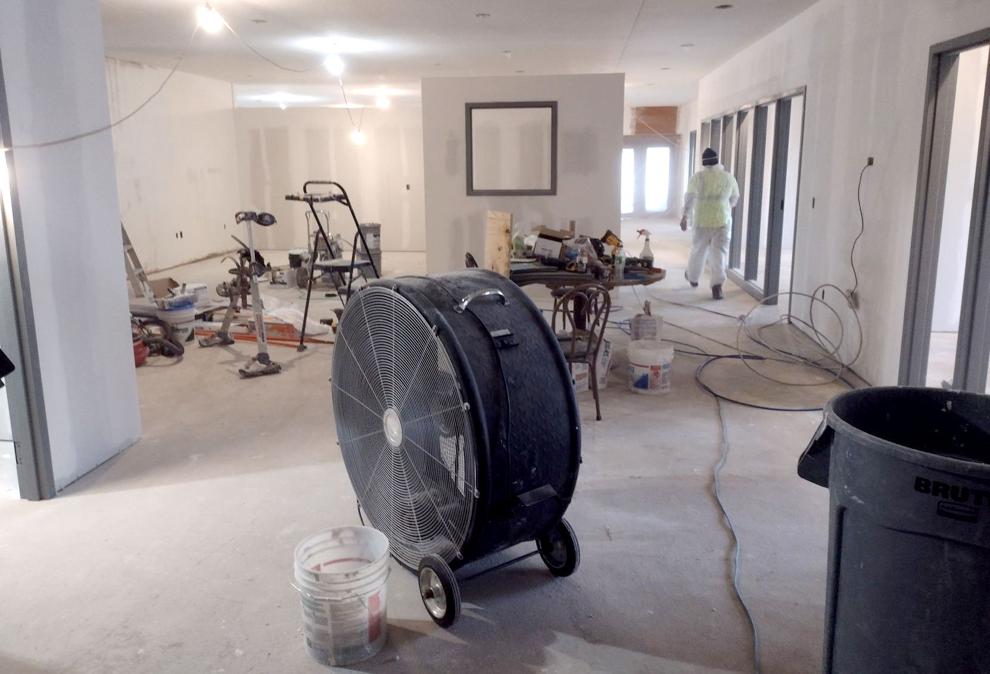 "When we noticed it was for sale, it really fits with what we're trying to do as an organization and provide services to those with needs in regard to mental health," said Johnathan Buelke. "[It's] a relaxing environment for those seeking substance abuse treatment, and it's a way for people to get outside of themselves and relax. It's a beautiful setting."
Outpatient clinics, like Inspire Services, are a critical service, but mental health providers are especially sparse in rural Minnesota. A 2017 report from the Center for Rural Policy and Development found almost all regions in Minnesota lacking in at least one critical mental health service. In rural parts of the state, the report found a ratio of 1,960 people per mental health provider, compared to 340 per provider in metropolitan areas.
"I think rural areas are under-served, and what I've observed is a lot of the places in rural areas, they're not necessarily up to par with our other clinics," said Joshua Buelke. "So our real goal is to have an outstanding place to provide access to what they need."
While completion of construction is just around the corner, Inspire Services won't be fully moved in immediately. The clinic will transition from its current location to the lakeside location in phases, as licenses and certifications are transferred.
"It's a slow build," said Jonathan Buelke. "We're going to move here quickly, but getting it completely over is going to take some time."