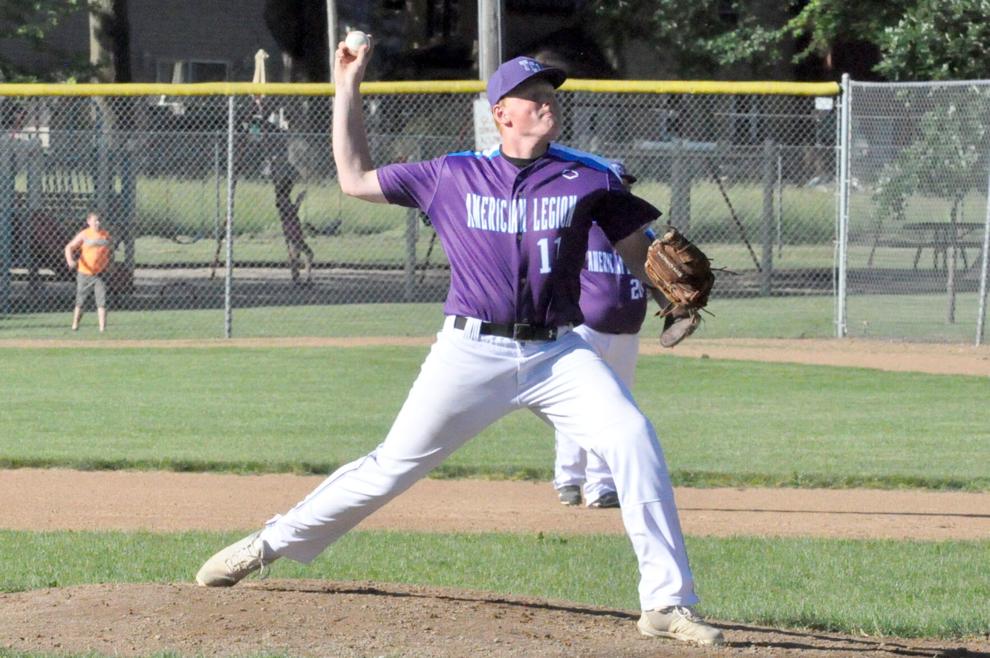 When the Tri-City Legion baseball team hosted Belle Plain Friday night at Memorial Park, there was little drama when it came to determining the winner as TCL six runs in the first two innings on the way to a 9-2 victory. The story however proved to be the impressive defensive play from the TCL players highlighted by centerfielder Dylan Hollom who recorded six putouts in the field including a highlight diving grab in the fifth inning.
Balls were flying all over the park from the first pitch as the muggy June air gave every ball in play that extra something, but the pitching of TCL starter Max Krautkremer combined with the defensive showing kept Belle Plaine in check.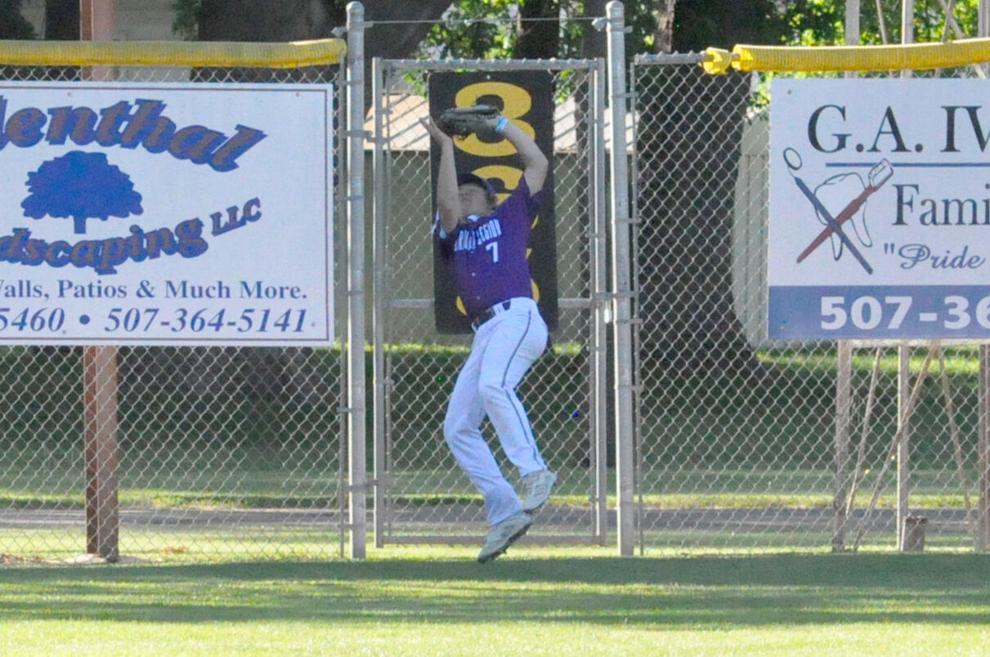 In the bottom of the first inning, the first five TCL batters reached base safely with three singles and a walk as well as a throwing error from the Belle Plaine Shortstop and the first four hitters would all reach home safely as every hitter one through nine received an at-bat. Two more runs in the second inning extended the TCL lead which Belle Plaine wouldn't find an answer until the fourth inning after Krautkremer was relieved.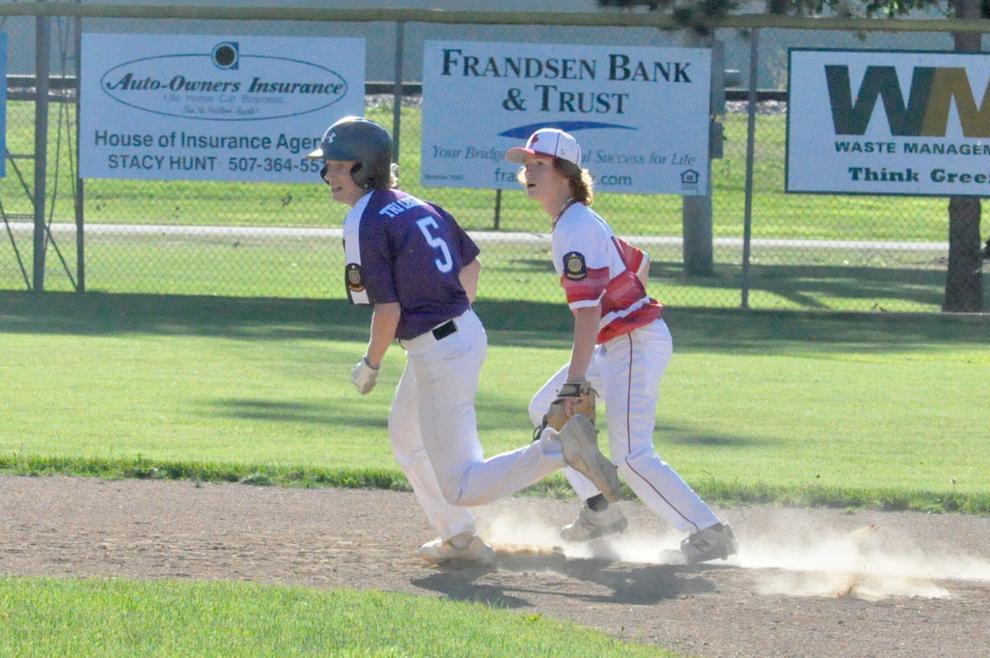 TCL would add three more insurance runs in the bottom of the sixth after Belle Plaine scored a second run in the fifth but the damage was done at that point as Tri-City Legion earned the 9-2 victory.