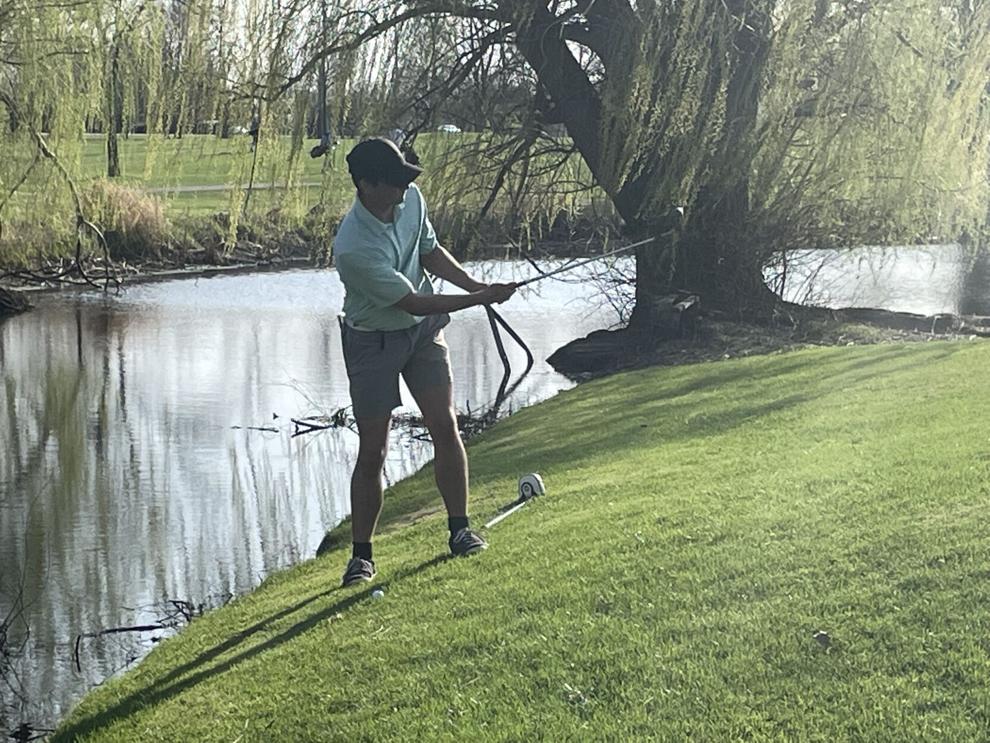 Tuesday evening, the Le Sueur-Henderson/Cleveland/Sibley East girls golf team hosted a pair of nine-hole Minnesota River Conference events to make up for previously postponed competitions while the boys team traveled to compete at ShadowBrooke GC for a single MRC nine-hole battle. The girls team shot identical 214's to win both events and maintain and secure the top spot in the conference while the boys shot a 180, one shot behind event winning Tri-City United, to maintain second-place in the conference.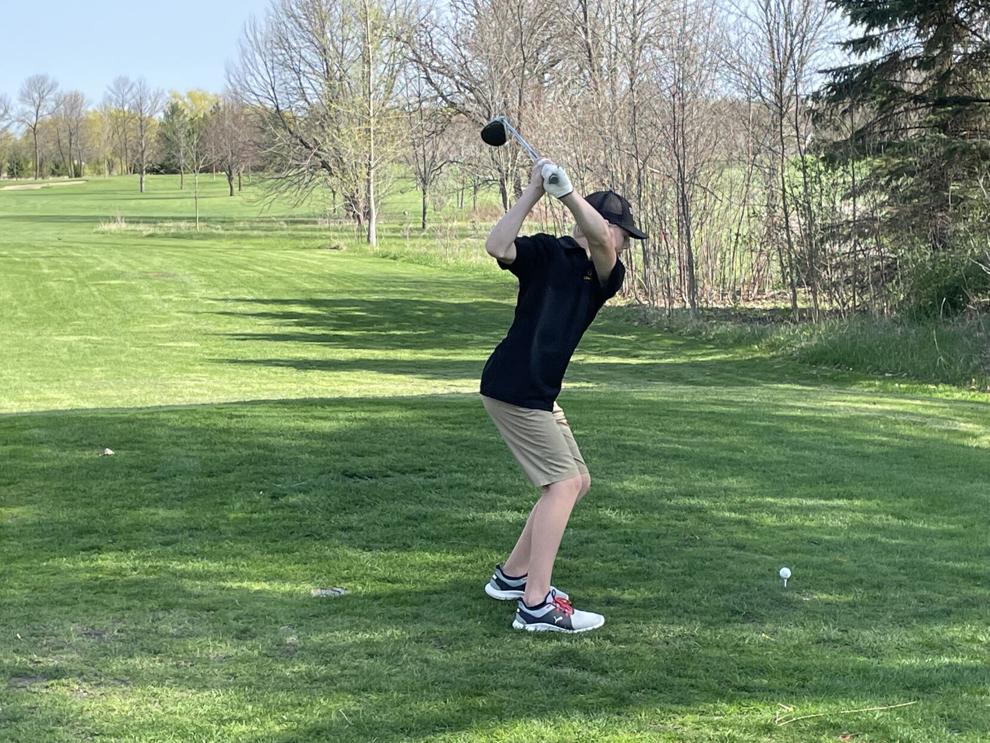 Allison Cink had her career best 48/42 (90) to lead the Giants girls team while Darbi Dunning posted a 57/51 (108). Cooper Vanden Einde tallied a 61/63 (124) and Peyton Hartmann keeps improving while shooting 56/63 (119). Morgan Haggenmiller shot 62/60 (122) and eighth grader Anna Kawatski Klein from Cleveland shot a good score of 53 on her first nine followed by a 61 (114).
"All of the girls on the team this year have varsity potential and [it] has been fun watching them improve on the season," said LS-H/C/SE head coach Rod Reinhardt. "We should be very competitive in the section finals coming up later this month."
The Giant boys team remains in second place and they will need to win both remaining matches in New Prague MRC finals to have a chance of winning the conference.
The boys team was led by Freshman JD Reinhardt who had his career best and low score of the year in the MRC with a 41 for nine holes, leading the entire field to be name medalist on the day. Seventh grader Nathan Tews continues to show great promise and scored 44 while Ayden Christ continued his consistent play with a 46. Wyatte Devens from Cleveland came in with 49 and Jack Feterl started the day out with two birdies in a row to score a 51.
"The boys like the girls team have quite a few good players competing for varsity spots," noted Reinhardt. "This helps the team as a whole and makes all of them better players."
The teams will conclude the regular season Monday, May 16 when they compete in the MRC Conference Championships hosted in New Prague with Tee time set for 9 a.m.
Reach Reporter Ben Camp at 931-8566 or follow him on Twitter @SPHvalleysports. © Copyright 2022 APG Media of Southern Minnesota. All rights reserved.