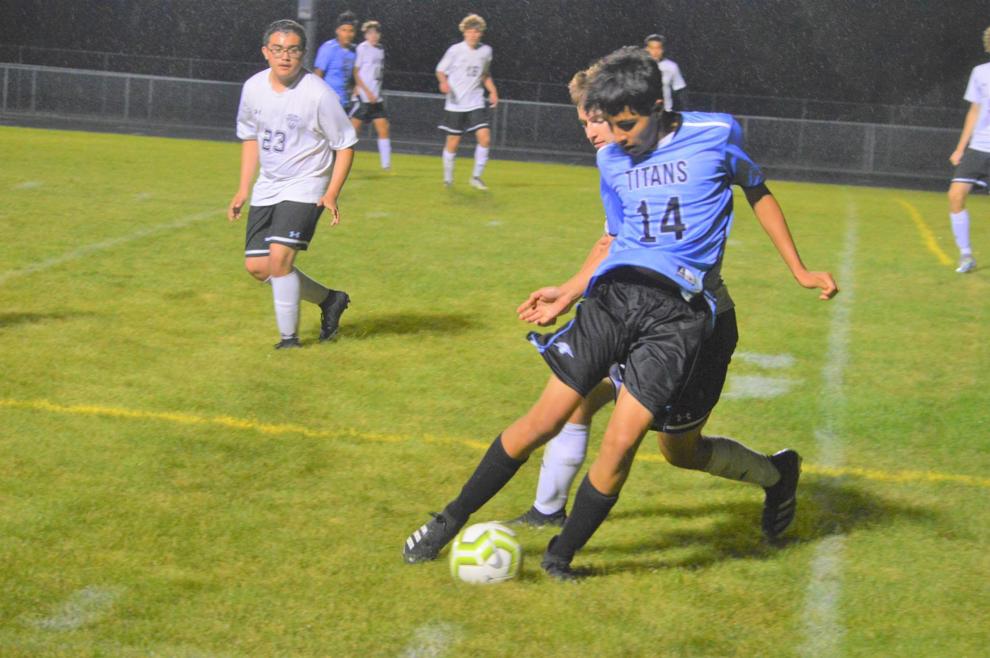 In a high speed, back and forth game on Thursday, the Tri-City United boys soccer team couldn't keep up with Hutchinson. The Tigers took down the Titans 5-0 with an aggressive offense.
The Titans took their own share of shots on goal. Rafael Balcazar and Alan Ortiz Garcia put in a tireless effort retrieving the ball from the Tigers, but in a game where speed was key, accuracy was put on the wayside.
Hutchinson's defense was quick to respond, so pressure fell on the Titans to kick from farther away — leading to shots that went over the net or off to the side.