It was a momentous day on Wednesday, Feb. 5 for Tri-City United athletics, as the school saw six of its senior athletes take the next step in their sporting careers.
The students include Mateo Alonso, who signed to play Division II football with Concordia; Holly Schendel, who will be playing volleyball for North Central University in Minneapolis; Emily Borchardt, who will dance at St. Catherine University in St. Paul; Lillian Barnes, who will be playing softball at Dakota County Technical College in Rosemount; Grace Factor, who will run track at Bethany Lutheran College; and Austin Antony, who will run cross country at University of Minnesota-Duluth.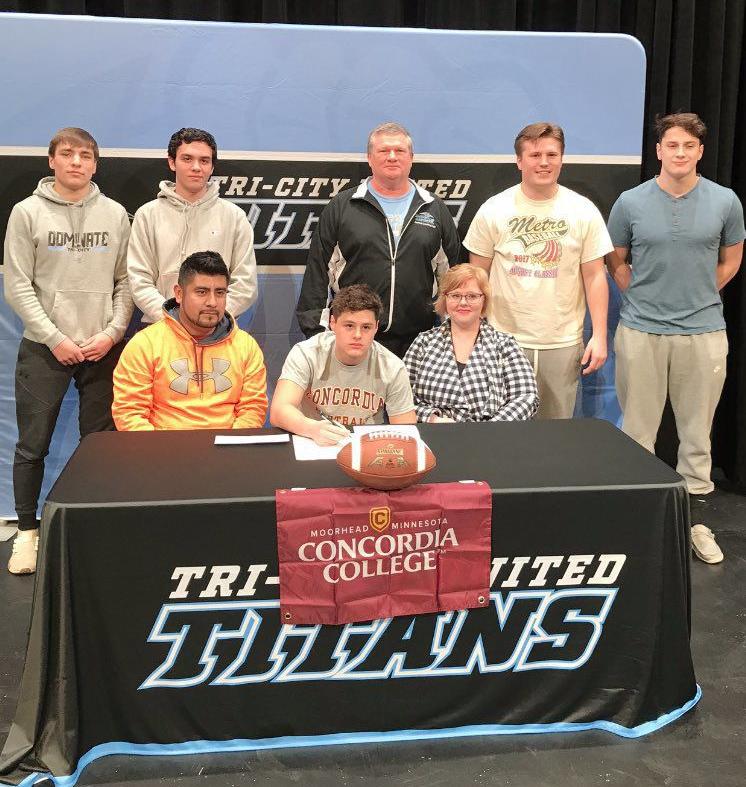 Over his career, Alonso has been a key member of the Tri-City United football team. Alonso's specialty has been defense, where he plays cornerback, while on offense he's played wide receiver. Alonso also served as team captain of the football team during his senior year. When he's not on the football field, Alonso plays for the school baseball team and was even on the TCU Homecoming court.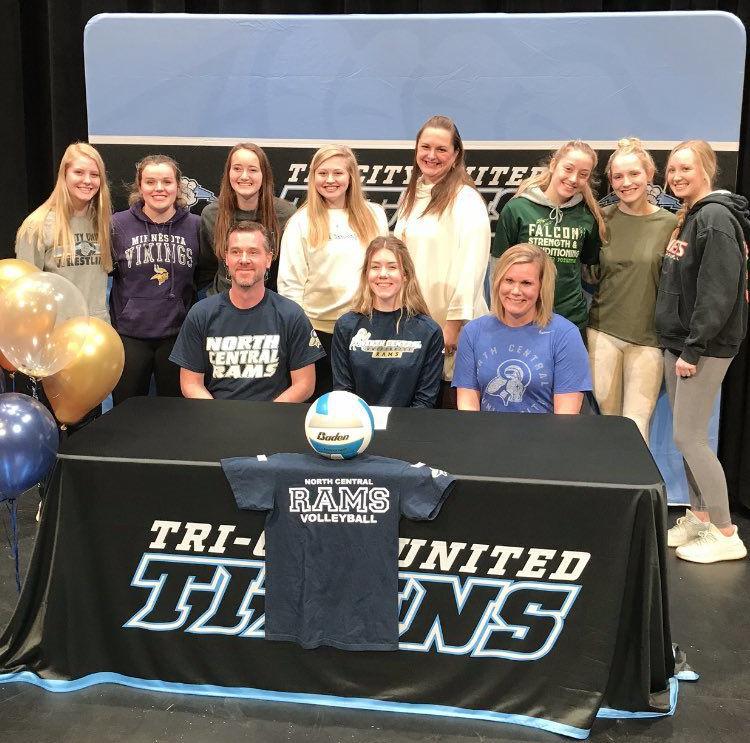 For Holly Schendel, this is the culmination of a seven-year volleyball career. During her senior year, Schendel was a middle hitter for the Titans and led the team as a captain. Off the court, Schendel is known to run track.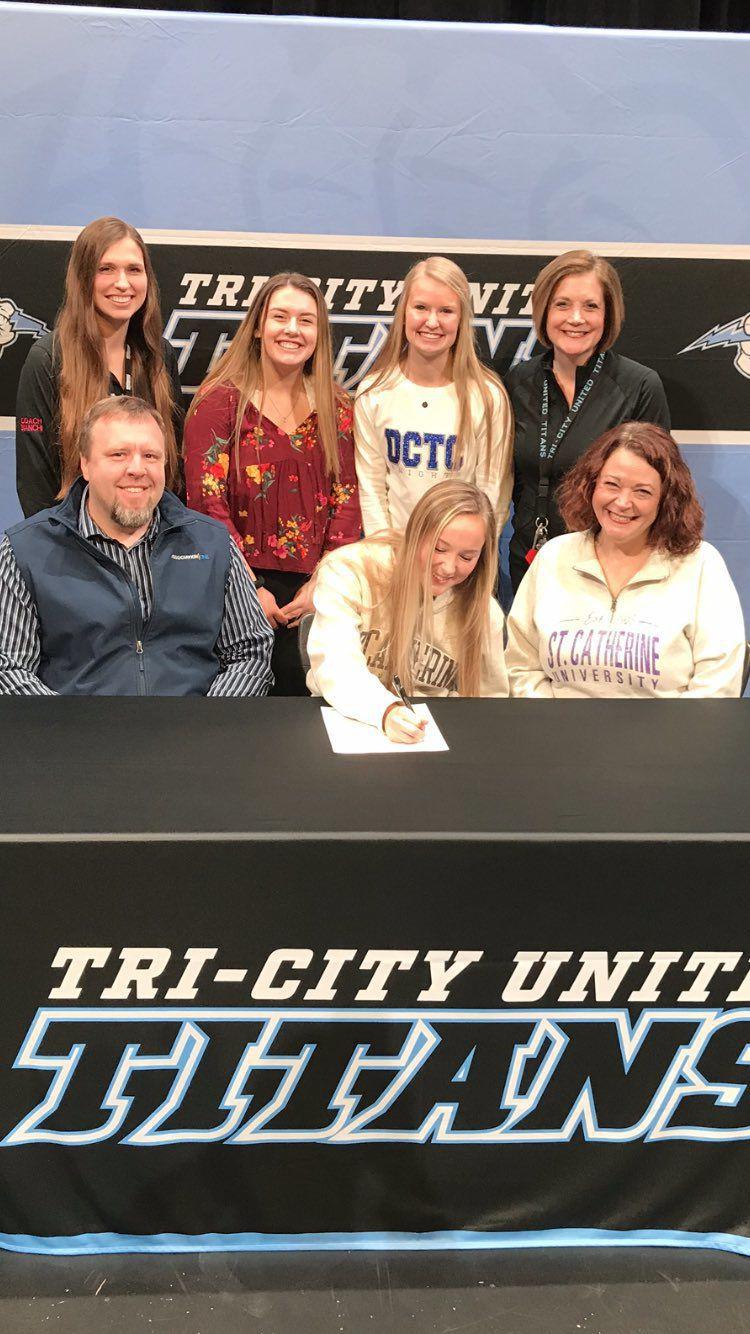 Emily Borchardt will continue to dance in her move to St. Catherine University. At TCU, Borchardt spent her senior year as the captain of the dance team. In addition to playing tennis and golf, Borchardt has stayed busy as a Lonsdale Miss Ambassador.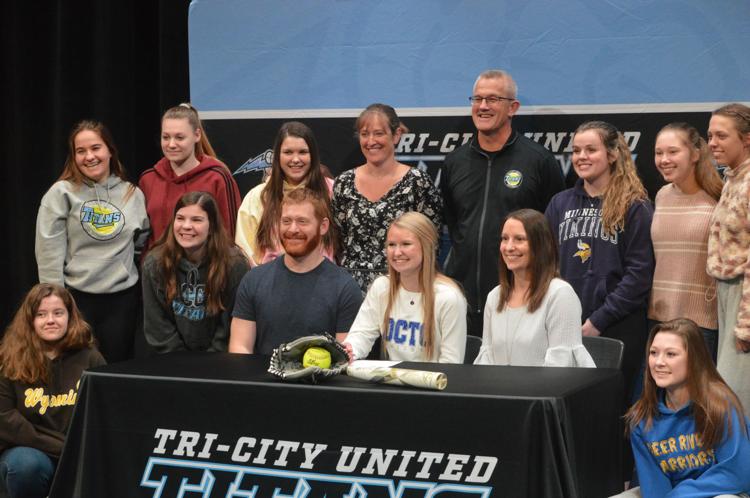 In softball, Lillian Barnes has been a valuable player for the TCU team. In her last season, she helped launch the girls into the third round of sections as one of the team's leading hitters.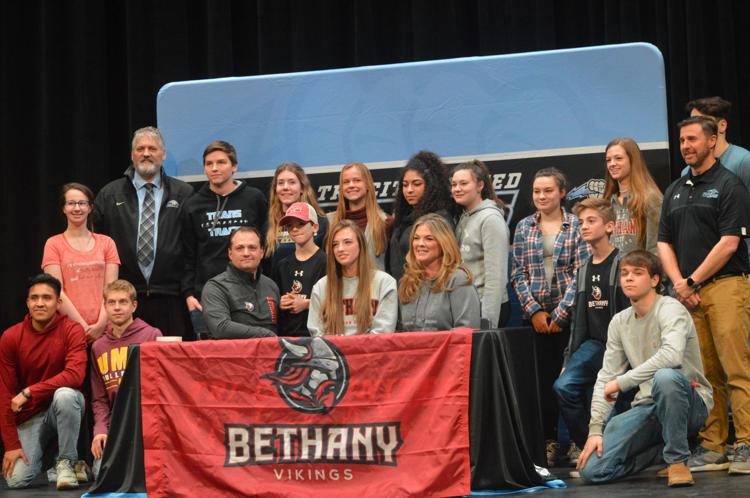 In the middle of her basketball season at TCU, Grace Factor is signing on to run track for Bethany Lutheran College. On the field, Factor has excelled on the track team has a relay runner as well as in events like the long jump and triple jump. In addition to keeping busy on the track team and basketball team, Factor was a member of the TCU Homecoming Court.
Finally, Austin Antony is continuing his cross country career after a record-breaking season this year. Antony had the privilege of running at state this year, where he placed 24th with a time of 16:36.9. He also broke the school record twice this season. The time to beat is 16:22.5.