The game was decided in the first 10 minutes.
The Cleveland girls basketball team jumped to a 32-0 lead over Madelia on the way to a 65-16 victory on Monday night at Cleveland.
The Clippers led by 40-10 at halftime and outscored the Blackhawks 25-6 in the second half
Senior guard Macey Ziebarth led Cleveland with 23 points, including a trio of 3-point baskets.
Senior forward Halle McCabe scored a season-high 18 points for the Clippers.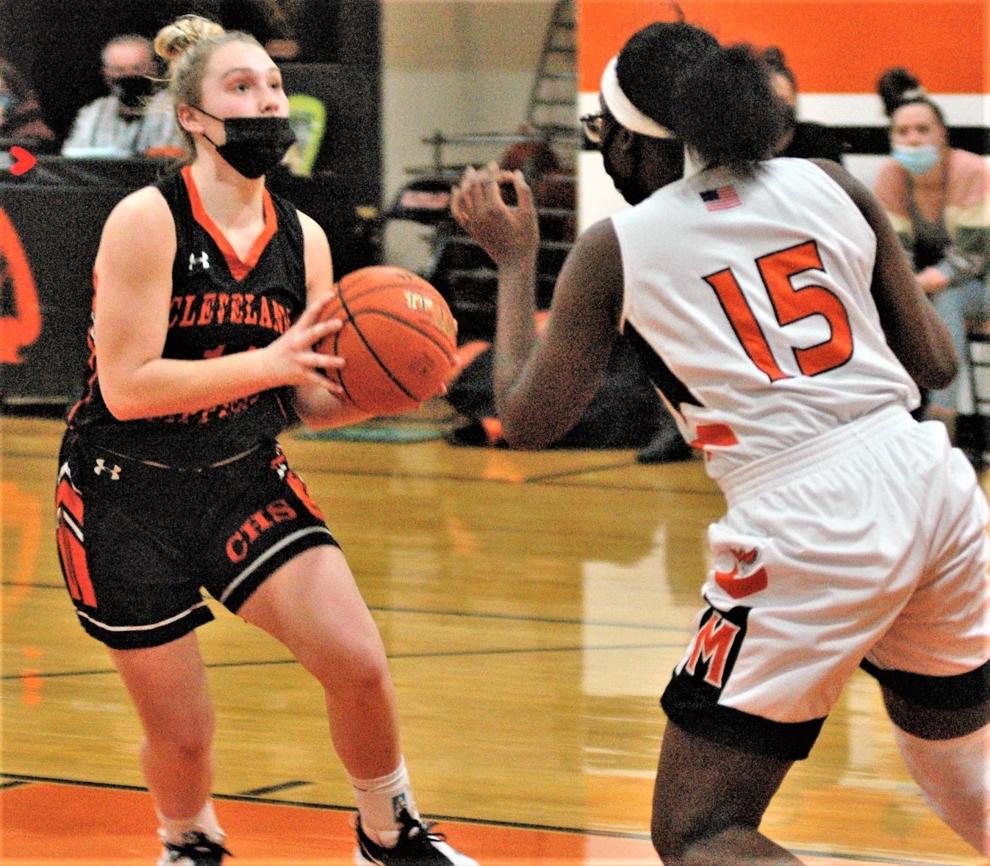 Cleveland sophomore guard Kaylee Karels also scored in double digits with 12 points, including three 3-pointers.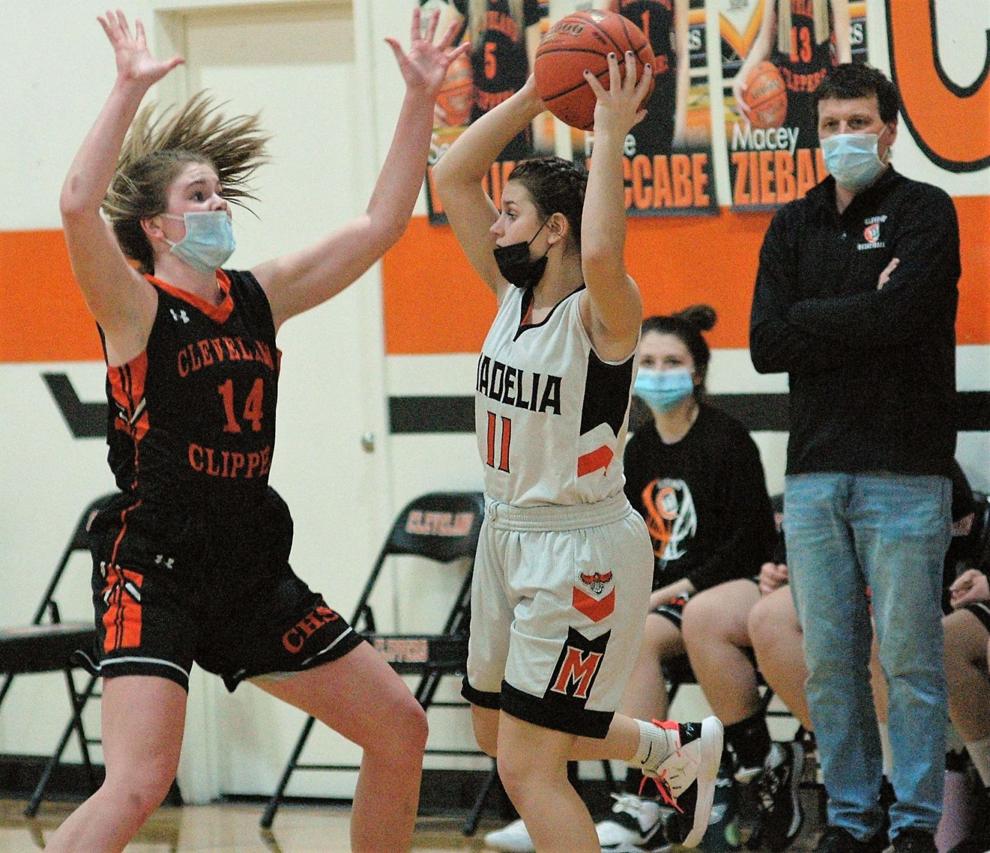 Also for the Clippers, junior center Emily Kern chipped in eight points, and sophomore forward Sarina Remiger netted in four points.
Facing a winless team, the Clippers got a chance to experiment.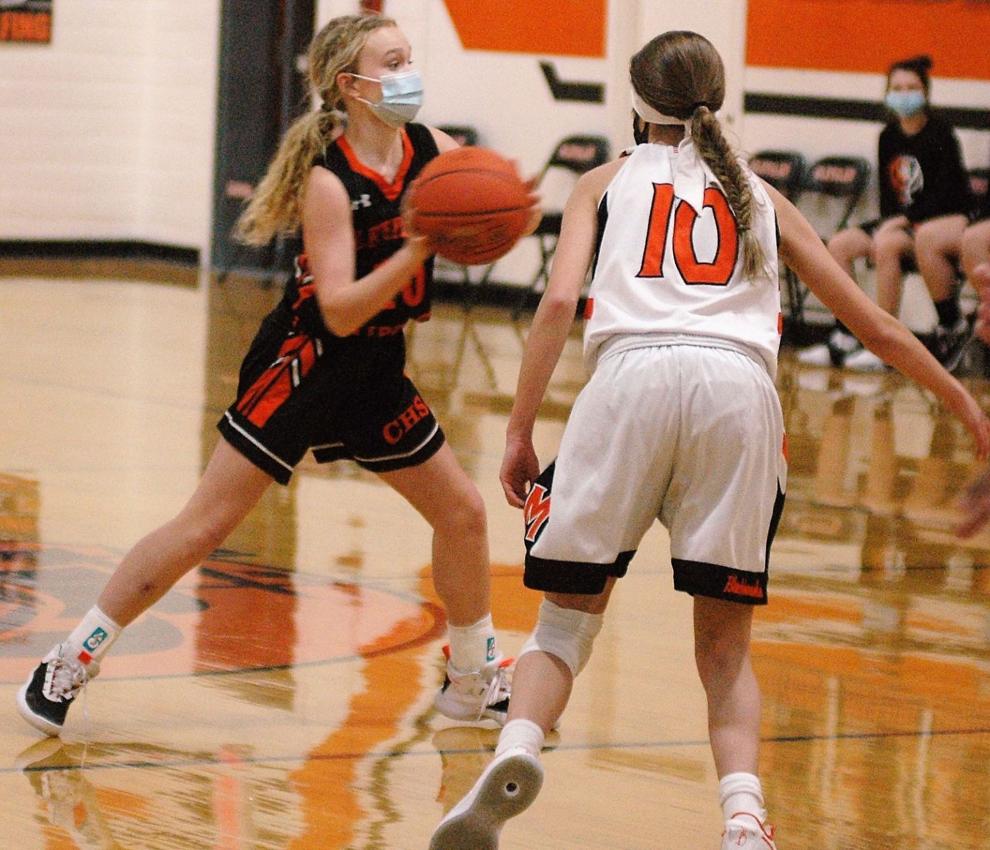 "We got to run some different defenses and different offenses," Cleveland head coach Joe Remiger said. "The girls are working together better as a team offensively and defensively. 
Madelia dropped to 0-6 overall.
Cleveland (5-4 overall and 3-4 conference) faced a tough battle Thursday against undefeated Valley Conference leader Lake Crystal Wellcome Memorial.
The Knights (10-1, 6-0) defeated the Clippers 55-39.
McCabe, however, finished with a double-double of 12 points and 11 rebounds, plus two assists to lead Cleveland.
Kern also scored in double digits with 10 points, led with four assists and tied for the team lead with nine rebounds and one blocked shot.
Ziebarth collected five points, including a 3-point basket, three rebounds, two assists and one steal for the Clippers.
Karels also had five points, including a 3-pointer, plus seven rebounds, one assist, three steals and one block.
Greta Hahn chipped in four points and one steal.
Laci Hollerich added three points, nine rebounds, two assists and one steal.
Two Knights scored in double figures: Olivia Harazin 25 with three 3-pointers and Lexi Clap 14 with two 3's.
Cleveland hosts Tri-City United at 7:15 p.m. Tuesday.