The Tri-City United football team's climb up the Section 3AAA tournament ladder was cut short on Saturday in a blowout defeat at the hands of the Waseca Bluejays.
No. 3 Seed TCU (6-4) rolled into the battle off a 28-14 victory over No. 6 seed New Ulm (1-8) last week. But the Titans found a more challenging opponent in the No. 2 seeded Waseca (9-1), which broke the game wide open in a 51-8 victory over the Titans.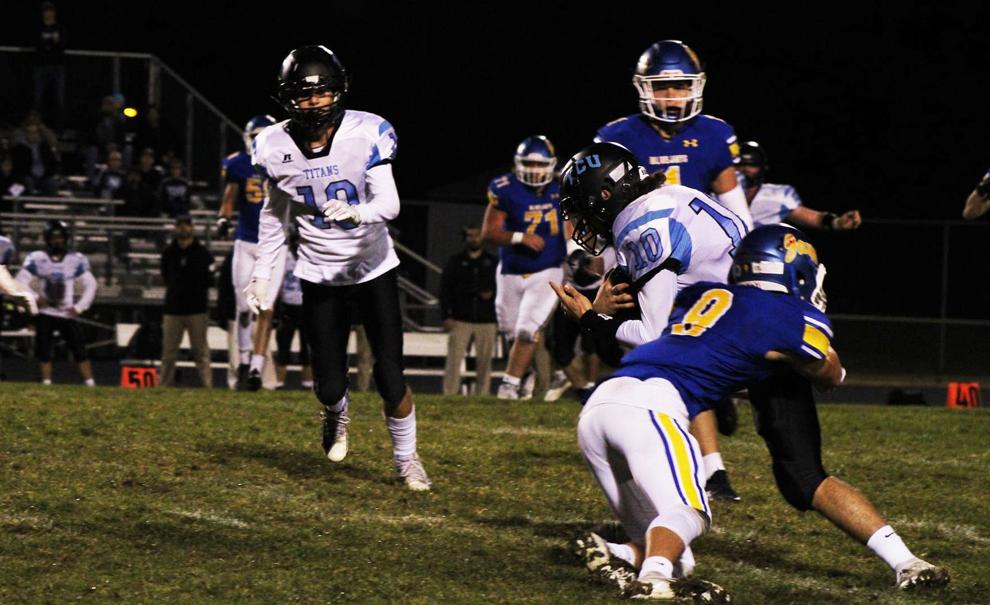 "We had trouble getting anything going on offense, and we had our defense on the field way too much, which led to Waseca wearing our defense down," said TCU Coach Matt Collins. "We needed to be more efficient and physical on offense and control the clock better than we were able to."
"Give Waseca a ton of credit, they came into the game with a great plan," Collins added. "They were physical, controlled the pace of the game, and won the special teams and turnover battle. "
Waseca racked up a 31-0 advantage over the Titans in the first half. TCU's attempts at a touchdown were obstructed by three turnovers created by the Waseca defense. Two of them led directly to Waseca touchdowns and cut off the Titans momentum.
TCU attempted a touchdown drive in the late first quarter, but a Waseca linebacker broke through on fourth down and forced a turnover on the sack, eventually leading to a TD drive and a 6-0 lead for the Bluejays. In the Titans next offensive play in the second quarter, Waseca's defense intercepted a pass. Not long after, the Titans coughed up the ball deep in their own territory, and Waseca recovered on the 18-yard line.
Waseca collected 20 more points in the third quarter before the Titans scored their lone touchdown in the fourth. Caleb Whipps ran an eight yard touchdown for the Titans and also scored the two point conversion, putting eight points on the board.
On offense, quarterback Henry Schendel completed 5 passes for 49 yards.
Caleb Whipps rushed for 26 yards and scored one touchdown and one two-point conversion. Cole Franek led the team in total rushing yards with 28 yard.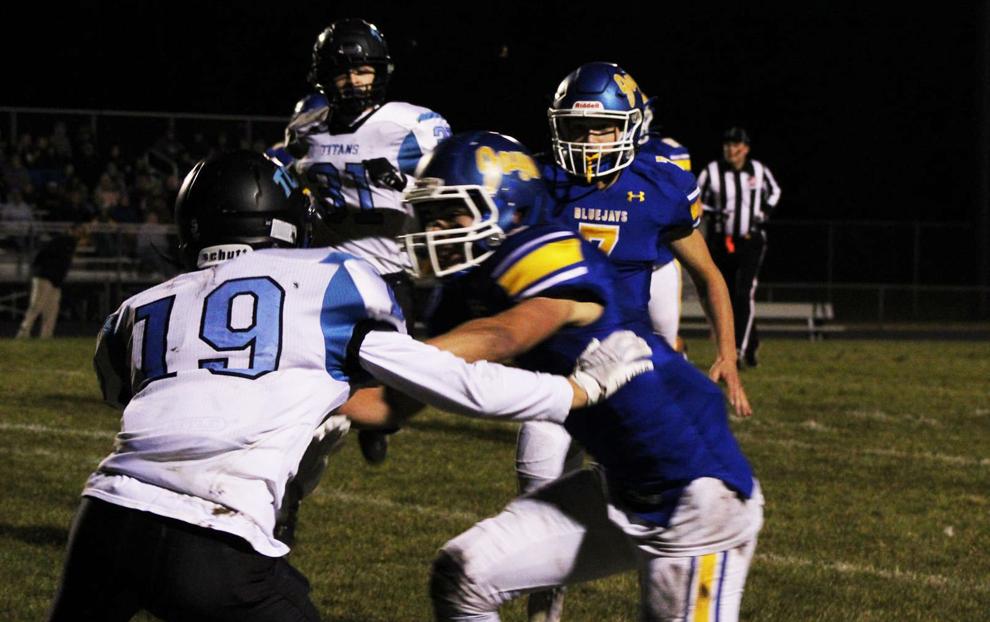 Hank Holicky led the team with 28 receiving yards while Adam Henze added 10 receiving yards.
Defensively, Caden O'Malley had 20 tackles including 2 tackles for loss for the Titan defense. Marco Reyes collected nine tackles and Kellen O'Keefe contributed eight total tackles. Caleb Whipps added seven tackles and a tackle for loss. Brant LeMieux also produced two tackles for loss for the Titans.
"While the loss is a sour note at the end of the season, it shouldn't take away from the successful season we had," said Coach Matt Collins. "We won six games which are the most wins we have had at TCU since 2015. I'd like to thank our players, especially our seniors, parents and families and community for supporting us throughout the year. We are already looking forward to being back next year."