The Tri-City United boys basketball team made it look easy Monday in defeating Nicollet 69-43 in Montgomery.
But it took a lot of work on the offensive and defensive ends of the courts for the Titans to earn their most lopsided victory of the season. It is TCU's second-highest point total of the season with the highest 75 against Medford.
"We did a decent job of working hard on the defensive end," TCU coach Kyle Johnson said of the Titans, who allowed their least amount of points this season with 40 being the previous low against Waterville-Elysian-Morristown.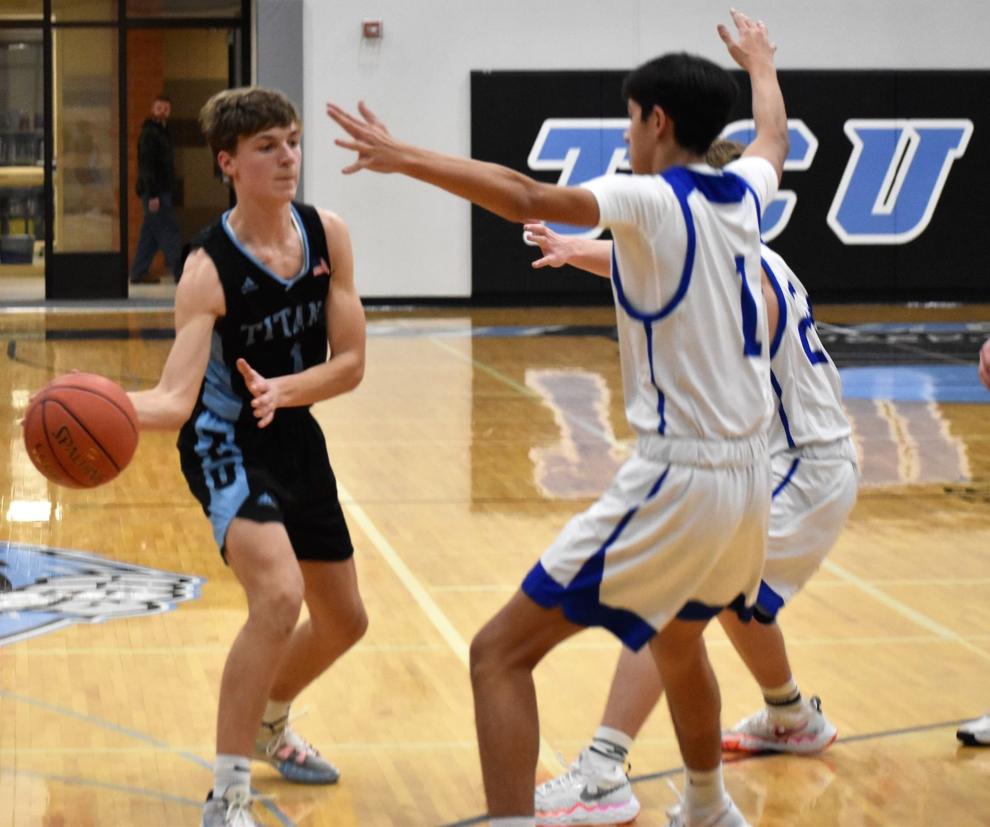 The Titans' goal was to work the ball inside where they had a size and strength advantage. That worked well as good passes set up easy layups by the posts. TCU had 17 assists.
But TCU also scored on a number of fast-break layups by its guards.
"On the offensive end, we were able to get the ball inside, which is what we wanted to do," Johnson said. "We were able to clean up the glass and get second-chance points which is what we need to do with our size and strength down inside. We wanted to shoot from the paint."
TCU jumped to a 34-10 lead in the first half and increased it to as much as 30 points (67-37) with 3:10 to play in the second half.
Three Titans scored in double digits, led by 6-foot-5 junior post Hank Holicky with 14 points.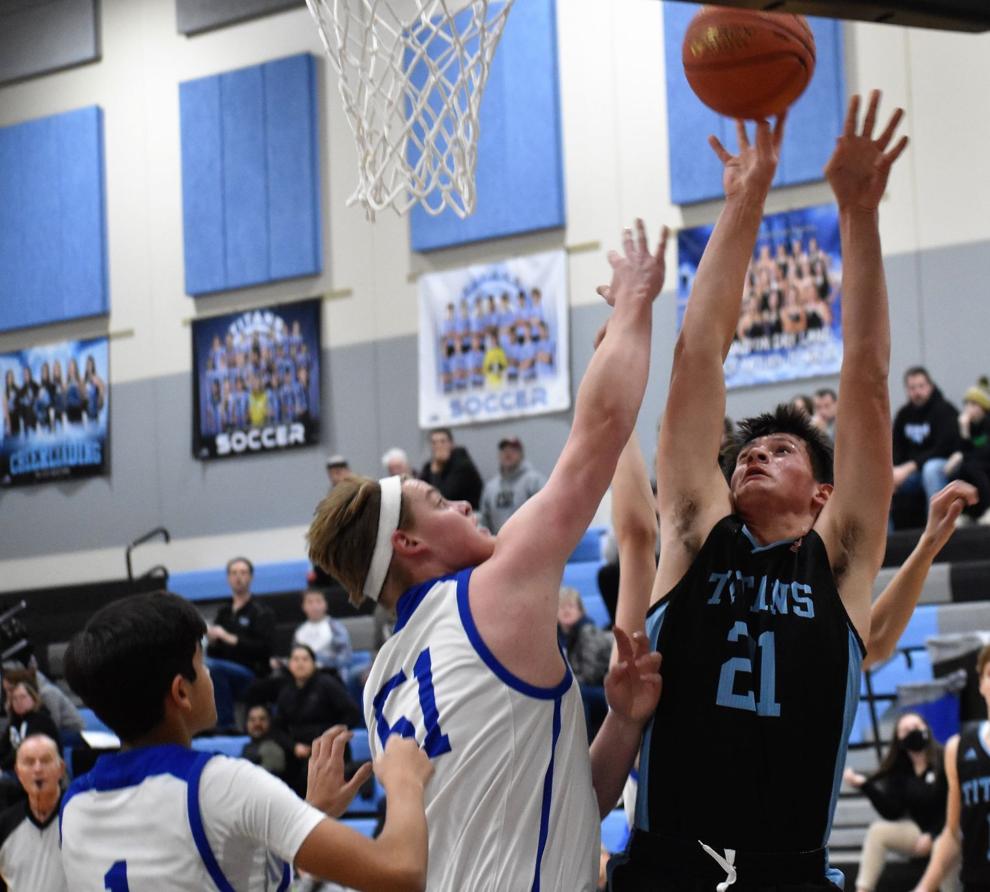 Two Titans scored 12 points: sophomore post Reggie Vosejpka and senior wing Fakourou Tandia, who made a pair of 3-pointers.
Also for TCU, junior post Henry Schendel bucketed 11 points.
Point guards Luke Holicky and Adam Henze both scored seven points including a 3-point basket each. Holicky led the Titans with eight assists, and Henze dished off six assists.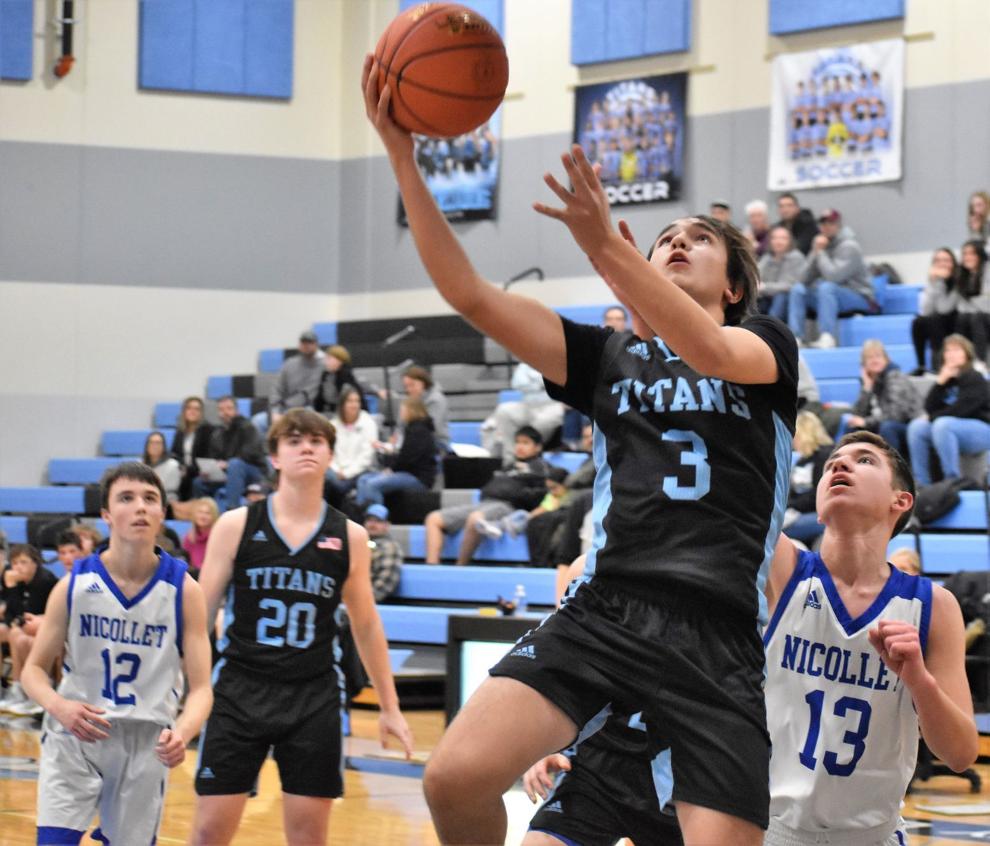 Guard Steven Odenthal scored six points.
"It was one of our better games," Johnson said. "Early on we were trying to slow it down a bit. Then we picked up the pace a little bit and scored with a little bit more of a balance."
Nicollet's record fell to 4-6 overall and 2-4 in the Valley Conference.
The Titans (3-7, 1-2 Minnesota River Conference) continue their homestand with back-to-back games Thursday versus New Richland-Hartland-Ellendale-Geneva (3-4) and Friday against Norwood Young America (4-7, 2-2). Tip-off is 7:15 p.m. for both games.
"I think New Richland is going to pick up the pace, so we're going to have to try to slow it down and work the ball inside," Johnson said. "Friday is going to be a big one. It's a conference and section game with Norwood. We split with them last year. They're kind of in the same position as us in the middle of the conference. They're a nice team."